I used to think homemade crackers were only made by "crunchy" Moms, who make basically everything from scratch. I thought they'd be hard to make, and equally hard to chew. Goodness, how wrong I was.
This afternoon, my sweet 4 year old whipped these up with me, while my 1 year old napped. My little kitchen helper is always by my side and to be honest, it used to stress me out. The funny thing is that I'm already seeing how the time she's spent "doing life" with me has made a difference. Just the other day we were out in the garden together. She was planting peas and then watering them. As I paused from my planting, I sat still, watching her. Joyfully she moved up and down the rows, carefully working away, while she sang to her seeds. She knew what she was doing and she was doing it well. It's amazing to see that all those times where I was sure that cooking and gardening with her would give me high blood pressure, are starting to pay off.
I guess the moral of this story is to not be scared to let your kids in the kitchen. Make crackers with them, even if you never make anything homemade. Let them make a mess, it'll be easier to clean up than you think.
These crackers are so good that I'm almost afraid to make them again. All I can say is that they never last very long in our house and I feel so good about feeding them to my kids.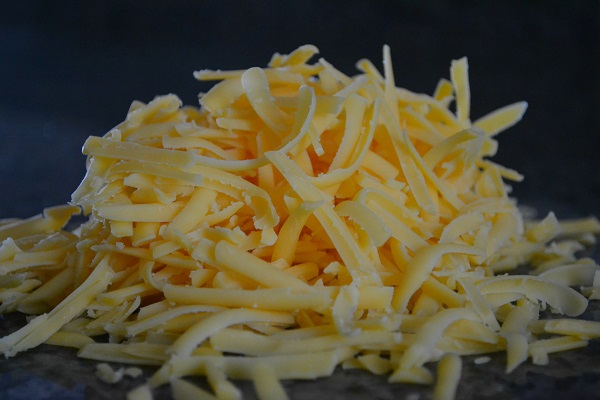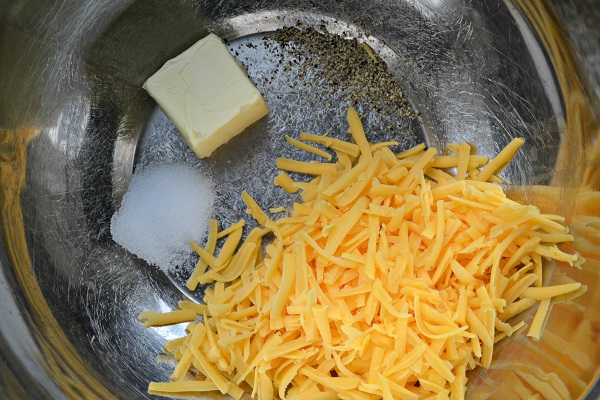 In a bowl combine, 1/2 stick butter (1/4 cup), 8oz of sharp shredded cheese, 1/2 tsp salt and 1/4 tsp pepper. At our house, we love pepper so, I used a little more than that. With your mixer or a pastry cutter, blend these ingredients together, until they're well combined.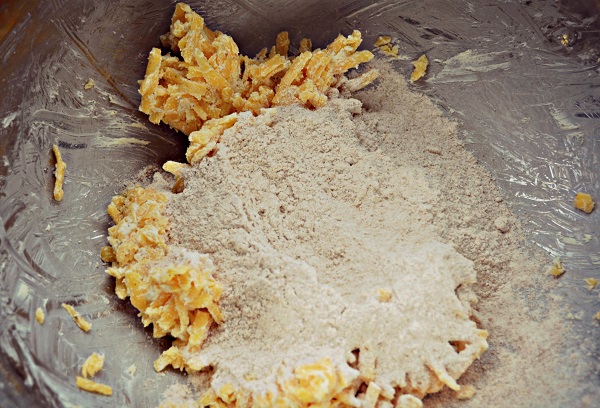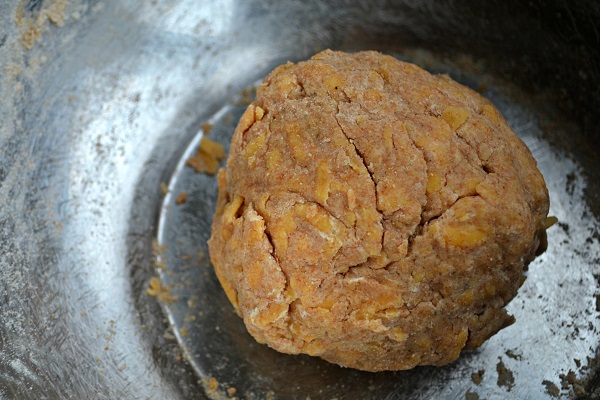 Add in 1 cup whole wheat flour and 2 tablespoons very cold water. Mix in with your hands, forming the dough into a nice ball. Chill the dough for at least a half hour.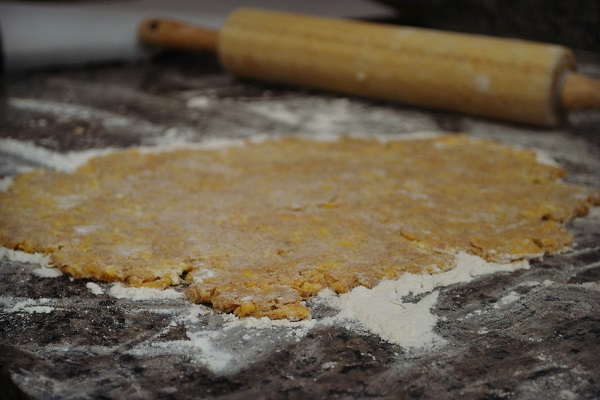 On a floured surface, roll the dough out very thin, about 1/8 of an inch. Use a pizza cutter to cut the dough into squares.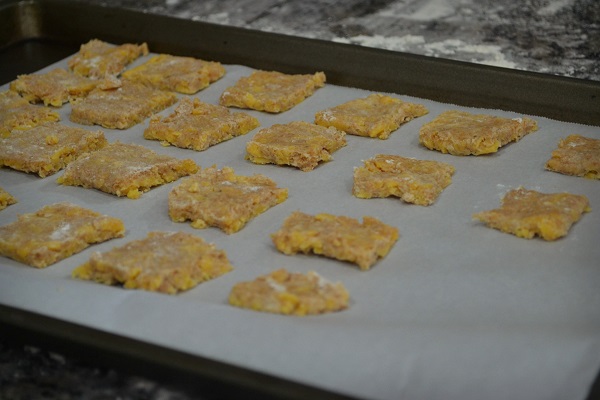 Line cookie sheets with parchment paper and bake the crackers in a preheated 375 degree oven for 13-15 minutes, lightly brown and crisp.
Enjoy fresh out of the oven or store in an airtight container for 2-3 days.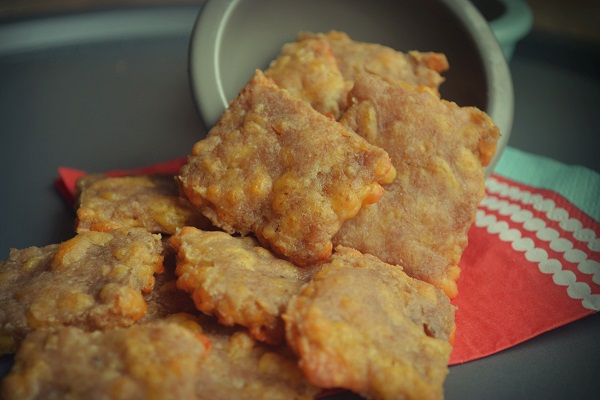 Here is the recipe for easy printing!
Whole Wheat Cheese Crackers
4 tablespoons (1/2 stick) unsalted butter, at room temperature
8 ounces sharp cheddar cheese, grated
1/2 teaspoon salt
1/4 teaspoon coarsely ground black pepper
1 cup whole wheat flour
2 tablespoons cold water
In a bowl, mix together butter, cheese, salt and pepper. Add in cold water and flour and knead the dough together with your hands, bringing it together into a ball.
Chill dough for at least 30 minutes.
While dough chills, place a rack in the center and upper third of the oven and preheat oven to 375 degrees F. Line two baking sheets with parchment paper and set aside.
On a lightly floured work surface, roll dough very thin, about an eighth of an inch thick. Use a pizza cutter or butter knife to cut the dough into squares. Place crackers on prepared baking sheets. The pieces can be close together as they won't expand much when baking. Bake for 13 to 15 minutes until golden brown, and crisp.
Enjoy fresh from the oven or store in an airtight container for two or three days.