Isn't motherhood the hardest thing in the world and the silliest thing and the most frustrating…and just plain glorious, literally all in one breath?
All of us are real moms…trying to figure it out daily. Join us at the Northwest Women's Show in the AllMomDoes lounge and take a load off – you deserve it, mom! For all you do – this is for YOU. Kristina will be hanging with you on Friday from 11-2, and Stephanie will be there on Saturday from 12-3. Come meet our fun team of mom-bloggers and SPIRIT 105.3 radio sister-ministry, enter to win awesome prizes, and visit all of our amazing partners at this year's Northwest Women's Show devoted to helping YOU, mom!
The 28th Annual NW Women's Show
April 15 – 17, 2016
CenturyLink Field Event Center, Seattle
Hours: Friday 11-5 • Saturday 9-5 • Sunday 11-5 • Admission $16
Three Days of Fashion, Fitness, Food & Fun!
Purchase online discount tickets HERE.
---
Join SPIRIT 105.3 and www.AllMomDoes.com in our AllMomDoes section! Enter to win prizes, grab FREE coffee bags, kick up your feet in our AllMomDoes lounge, and visit all of our amazing partners devoted to helping YOU, mom…

For All-Mom-Does: AllMomDoes (booth 1531)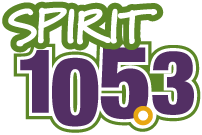 For the Music-Listening-Mom: SPIRIT 105.3 (booth 1530)
Join SPIRIT 105.3 and www.AllMomDoes.com in our very own section! Enter to win prizes like 2 tickets to the Refresh Conference from Warm Beach Camp, grab FREE coffee bags, kick up your feet in our AllMomDoes lounge, and be sure to grab a passport to participate in our scavenger hunt for a GRAND PRIZE!

For the College-Searching-Mom:
Hope International University
(booth 1632)
A private Christian university founded in 1928, HIU's mission is to empower students through Christian higher education to serve the Church and impact the world for Christ. HIU is regionally accredited and offers bachelor's degrees, master's degrees, certificate programs, and credential programs to more than 2,000 students world-wide. Stop by to learn if HIU would be a great fit for continuing education – for you or for your children!

For the Giving-Mom:
Operation Christmas Child
(booth 1533)
Learn how you can get involved locally with the world's largest Christmas project of its kind. Find out more information on how each shoebox gift represents one more child who will learn he or she is loved and not forgotten.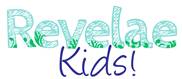 For Moms-with-young-kids:
Revelae Kids
(booth 1532)
From meal time, to bath time, sleep & play. Check out our Discovery Boxes for Sensory Play, Cozy Sleepers and Blanket Pouches for infants, Yummi Pouch Squeeze Pouches, Cloth Snack & Sandwich Bags, and our unique Sudsy Dough Moldable Bath Soap.

For the I-Need-A-Cleaning-Break-Mom:
Pure Clean Carpet Care
(booth 1431)
Dedicated to making your home surfaces clean and chemical free, visit our booth to see our 'UltraPure' water jugs and cleaning demonstrations – we'll make your carpet look like new! PLUS receive an exclusive offer just for the NW Women's Show. Enter to win FREE carpet cleaning, and receive a prize for scheduling an appointment while at the show!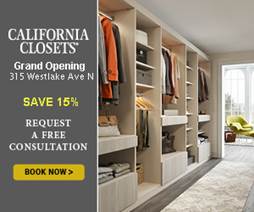 For the Organizing-Mom:
California Closets
(booth 1433)
We believe exceptional design changes people's lives. The combination of unparalleled quality, elegant form and innovative function provides each of us the space to think creatively, live freely, and focus on what matters most.
Show Special: Free accessory with the purchase of a storage system in addition to our Friends & Family Event – a 15% savings of up to $500 per space.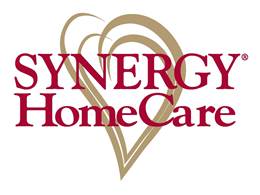 For Taking-Care-of-Mom & Dad:
Synergy HomeCare
(booth 1630)
Synergy HomeCare provides one-on-one, non-medical and nurse delegated care and assistance for young adults and the elderly in the privacy of their home. Synergy HomeCare is appropriate whenever a person prefers to stay at home, but needs ongoing care that cannot easily or effectively be provided solely by family and friends. Find our more information about our home care services and win FUN prizes!

For the Summer-Planning-Mom: CRISTA Camps (booth 1526)
Crista Camps
is transforming lives through joyful, character-building camp experiences. Set in the stunning forests on the west side of Puget Sounds, CRISTA Camps brings fun and adventure to the young and young-at-heart. With two unique properties at Island Lake and Miracle Ranch, each award-winning camp welcomes campers with a one-of-a-kind experience, connecting them with nature through activities like swimming, archery, paintball, horses, dirt bikes, high ropes and a skate park.
Join us at the NWWS – and try out our climbing-wall! FREE to NWWS attendees.
---
Check back before the show – more partners in our SPIRIT 105.3/AllMomDoes section are being added weekly!