Up until this week, I thought that all carpet cleaning companies were pretty much the same. I figured that if you opened the yellow pages, shut your eyes, and pointed your finger anywhere on the page, you really couldn't go wrong. And then yesterday, Eric, from PureClean came to my house and all my preconceived notions flew right out the window.
You can tell when people are passionate about what they do, and Eric is one of those people. He knew immediately what kind of carpet I had and he educated me on the different types of fibers and the plusses and minuses of each. He explained PureClean's processes in detail and told me the reasons behind them. He was able to answer all of my questions and concerns, plus any of the technical questions my husband had.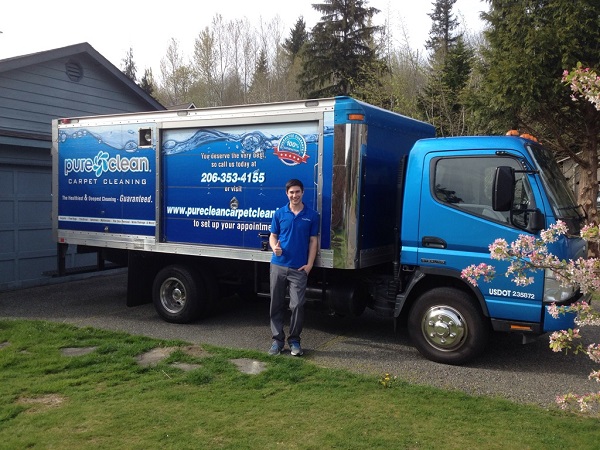 When we moved into our house about a year ago, it was obvious that the carpets had just been cleaned (the house smelled like perfume). It was only after we moved in that we realized the rugs may have looked clean, but they felt almost sticky (I think the previous owners rented a carpet machine and it didn't get all of the soap out). Because of that stickiness, the rugs seemed to attract dirt and stains. Soon, I had marks from my grandkids, my outdoor-loving husband, and (let's be honest) myself.
I really had no hope the spots would ever come out of the carpet. The most I figured I could hope for was that the rest of the areas could be cleaned and make me feel better about the stains.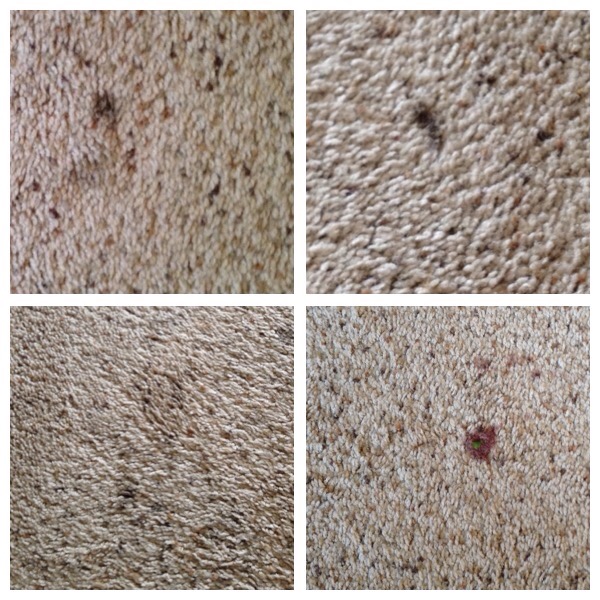 Well, when Eric was done, ALL the spots were gone and the whole carpet looked new. I walked around in my bare feet for days just enjoying the fresh feeling of my floors.
Here's what I love about PureClean's service:
All costs were laid out for me before any work was done; no hidden fees or add-ons.

I chose the cleaning plan I wanted done. If I had an expensive carpet, I could have chosen a premier method of servicing it. Likewise, if I had a mostly unused area to clean, I could have chosen a simpler method. There were no pushy sales tactics or trying to "up-sell" me.

My house was treated with respect. Eric put shoe covers on immediately, put a mat down on my hardwood entry, and corner guards up anywhere his equipment would be.

Because PureClean uses special soap-free technology, you will never be left with sticky carpets!!! (And, their method has been proven more effective than soap-based methods).

PureClean is a non-toxic and hypoallergenic company. Their pretreatment solution is natural and smells wonderful (not the heavy perfume smell some companies use to mask odors). Since my grandkids literally lay on my floors to play, this was so important to me.

Instead of masking pet odors with heavy scents, they actually remove the odors!

And the best thing of all? PureClean did all the work for me!!!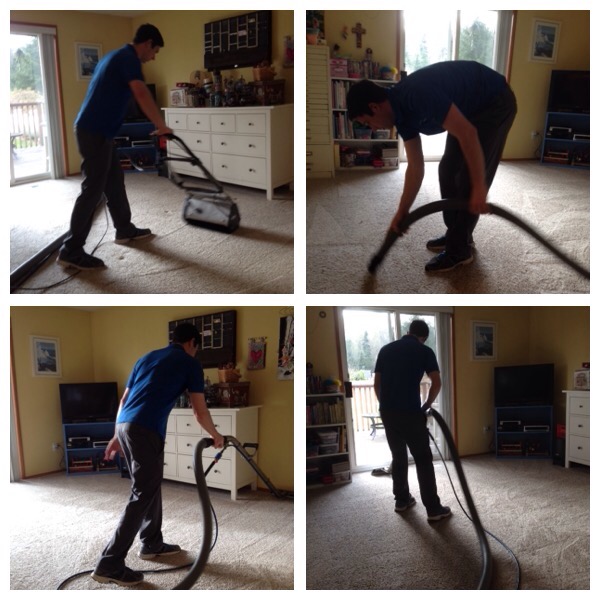 PureClean has put so much thought and care into their carpet cleaning methods, you would think that that is the only service they offer, but they also:
Clean air ducts

Clean and seal tile and grout

Polish stone and granite

Clean upholstery

Clean and refinish hardwood floors

Remove pet odors and stains

Clean fine rugs

Do glass restoration (aka shower doors, etc.)
And, they put as much thought and care into those services as they do carpet cleaning.
My decades of working in the customer care industry has made me hyper-sensitive to how I am treated when I am the customer. Sometimes, I feel that good customer service is a dying art. PureClean renewed my faith in companies that truly care about their customers. I feel so good about recommending them to you, my friends. Give them a call. You'll be glad you did.
---
Green cleaning done the right way will save you money, improve your health and make your carpets last longer. Call PureClean today, mention allmomdoes and you can buy 3 rooms and get 1 free! Call us at 206.353.4155 or 866-387-PURE!
Plus, read PureClean's Blog – Okay, Mom – Is Green Carpet Cleaning As Good As Chemical Cleaners?