A few weeks ago, I got a wild idea. I wanted to turn some of my favorite pieces of kid art into note cards. These kids of mine are constantly coloring, drawing and designing, with their imaginations running wild. It's one of my absolute favorite things to watch them do. But, do I save it all? Ha! No way! Our home would be filled to the roof with paper.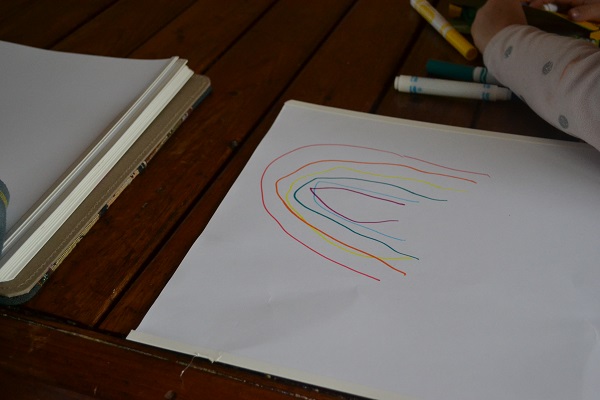 So, I started stashing away a few of my favorites and yesterday we took their art into our Copy/Print store, just to see if this idea was even possible. Guess what? It totally worked and it wasn't even hard.
Within a few minutes, that nice guy right there had scanned in the kids pictures,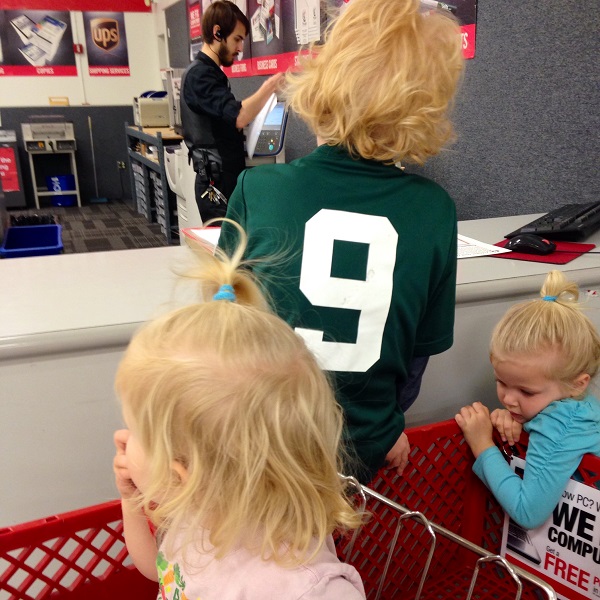 When we came home, I used my paper cutter to cut each page in half and then I folded them to make cards.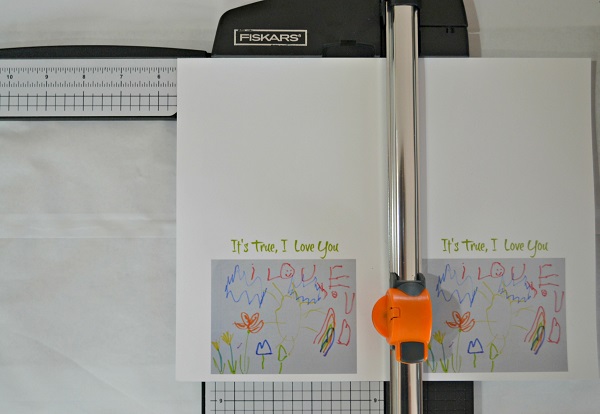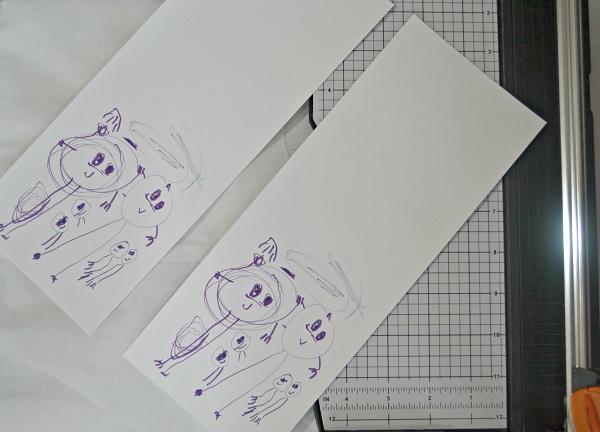 The price will vary depending on which copy and print store you use, but for us, these cards came out to be just about 50 cents a piece. What a deal!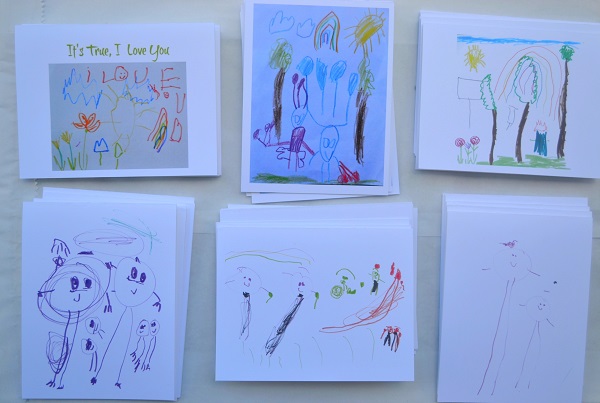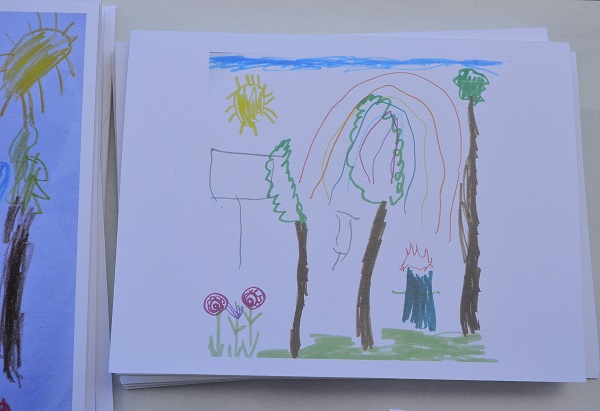 I packaged our cards in a plastic box. I'll think I'll tie a pretty ribbon around them and give them to my Mom for a Mother's Day gift.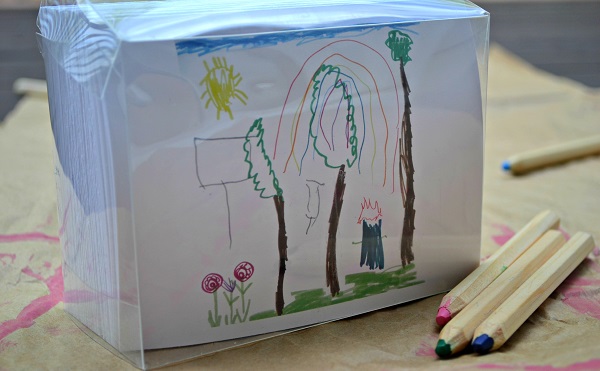 If you'd love to turn your child's art into notecards, simply take your favorite pieces (they need to be on white paper) into a Copy/Print store. Ask them to scan it, shrink it down to fit two per page and then have them print your child's design onto nice cardstock.
Package the note cards up in a cute box for a grandparent or teacher gift or save them for yourself.