Did last weekend's gorgeous weather get you motivated to get outside and to inventory your summer gear like beach towels and shorts? Did that list include things like sunscreen, sun hats and swim shirts? Washington State has one of the highest rates of skin cancer in North America. Washingtonians are not as prepared for sun protection because we don't have as many hot days as other states.
But check this…
It's not the temperature of the sun that will do the damage; it's the UV rays.
Clouds do not block the UV rays.
That means that you need to be protecting your skin and your kids regardless of how high the temperatures are! Even just a few serious burns can put your child at risk for skin cancer later in life. It is simply not worth the risk.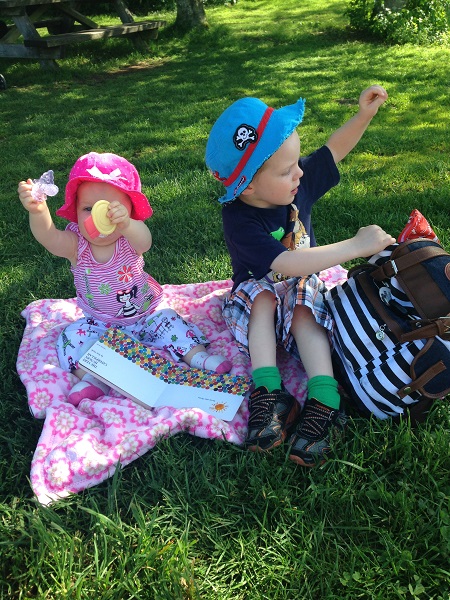 I am almost ashamed to say I spent a good amount of time in tanning beds over my high school and college years. While I love a good bronze glow, I am all about the spray tans or sunless tanning lotion these days. The easy route is to avoid exposing your skin in the sun. The reality is that is easier said than done. Here are a few ways to enjoy yourself once more of those gorgeous days start rolling in, but without putting your skin at risk.
Sunhats for the whole family.

Luckily, they are fashionable as well. I got a few for each of my kids on sale at Old Navy. Tip- always keep one in the car so you won't be without. Have you ever had a scalp burn? I have, they do not feel good.
Sunscreen that is at least 30 SPF.

The Center for Disease Control and Prevention calls out 15 SPF, but let's be safe and call it 30. Oil with an SPF of 4 isn't going to protect you!
Apply that sunscreen properly

. The most painful burn I ever had was on the backs of my knees. I had missed applying sunscreen in that area. Tops of feet and the back of your neck are other commonly missed areas.
Sunglasses.

Besides being able to see without squinting, sunglasses protect eyes from UV rays. Tip, I just bought some on sale at Babies R Us. Get 'em while you can!
Seek Shade.

Make sure you have a large umbrella or a covered area available to you. Think of your little ones who have extra sensitive skin. Playing in the sand all day might be cute and fun, but be sure to give them a shade break when you can.
Cover up.

My son always wears a swim shirt. That way I have to be less paranoid about his upper body being scorched by the sun.
Get checked annually!

As adults, you should be getting a skin scan each year. They will simply check out any freckle, mole, other spots to ensure you are in the clear. I have had to have several removed just to stay on the safe side. I cannot urge you enough to get in with a dermatologist for this!
Stock up now on the appropriate sun gear so you can enjoy our next nice day outdoors, in a safe way!
Have other tips to share regarding safe fun in the sun?
We'd love to hear from you!
Source: www.cdc.gov