Sprinklers, picnics and popsicles- these are a few of my kids' favorite summer things. I like to let them enjoy a cold treat without worrying about all the sugar or artificial junk that is often included in store bought versions. So instead of heading to the grocery's freezer section, I whip together the following recipe. So easy, and something that keeps well in the freezer so you can make a large batch to have on hand.
Try them, I promise your kids will love them!
You'll need:
Fruit – any kind. I used organic fresh strawberries and blueberries in the ones pictured.

Yogurt – optional. I use plain organic yogurt. Any kind would work!

Blender – I typically use the Beaba Babycook Baby Food Maker but anything that blends food will work

Popsicle molds – Babies R Us, Amazon.com and Fred Meyer are just a few places that sell these
You'll need to:
Blend all ingredients

Pour into popsicle molds

Place in freezer

After six or so hours, enjoy!

Tip – sometimes you need to run under warm water to get them to loosen out of the mold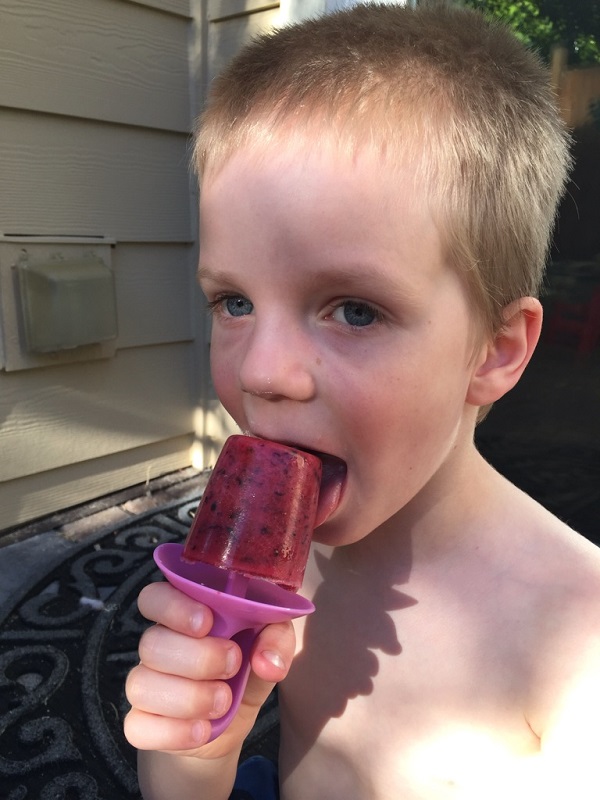 Do you have any yummy summer treat recipes to share? We'd love to hear from you!