We recently moved into a new house, and "cosmetic fixer" is putting it nicely. As I walked through the place giving my friend the grand tour and pointing out all the projects on our to-do list, we stopped in the dining room and I sighed, motioning toward the wall of windows. "We'll need to buy new blinds because these are ridiculous."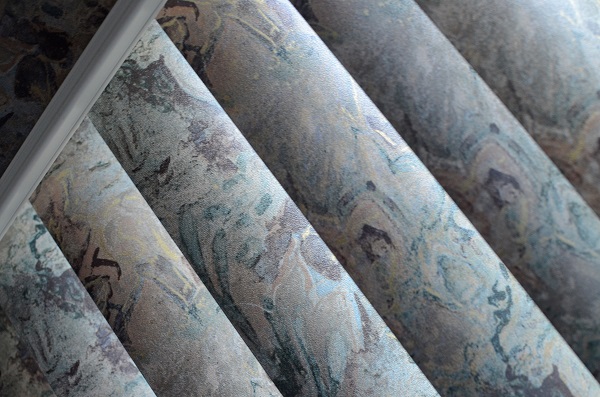 She gave the plastic purple patterned vertical blinds a once-over, and without missing a beat, shrugged her shoulders and said, "You could just try to paint them."
And with that, my eyes opened. I had never even considered such a thing. But really, what did I have to lose? Even if it turned out terribly and I had to buy new blinds, I'd be right back where I started. But if it did work, then I'd save myself a ton of money.
Thus began my mission to PAINT ALL THE THINGS. As I look around my house and find old décor pieces that I've fallen out of love with, I ask myself whether a colorful facelift might breathe new life into them.
And so far, the answer has been yes.
Armed with a simple can of spray paint, so far I've refreshed my old ugly lamp,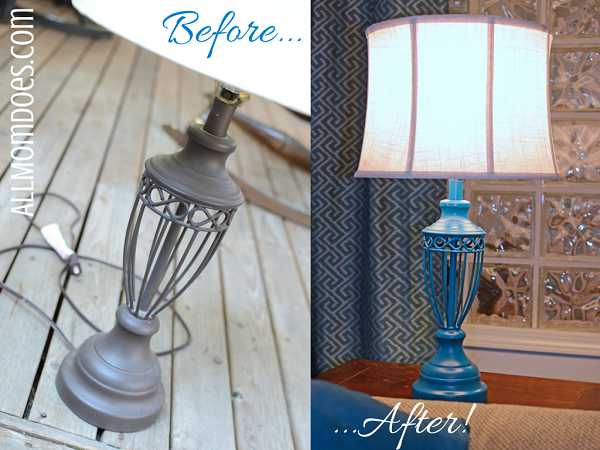 random home décor pieces,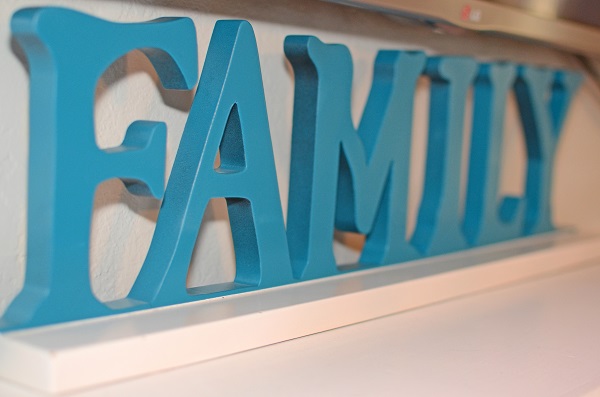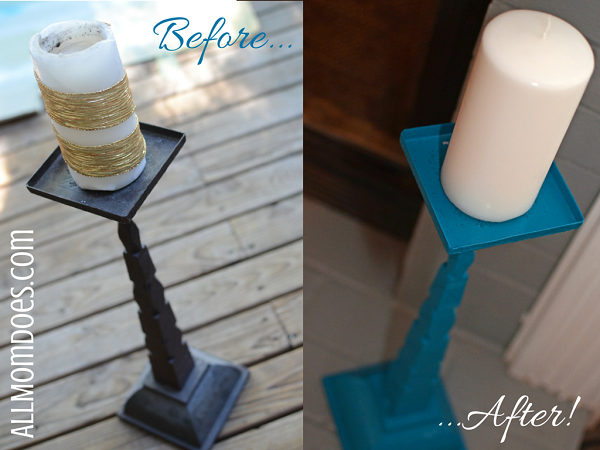 turned my dark wood-colored fan blades a fresh, bright white,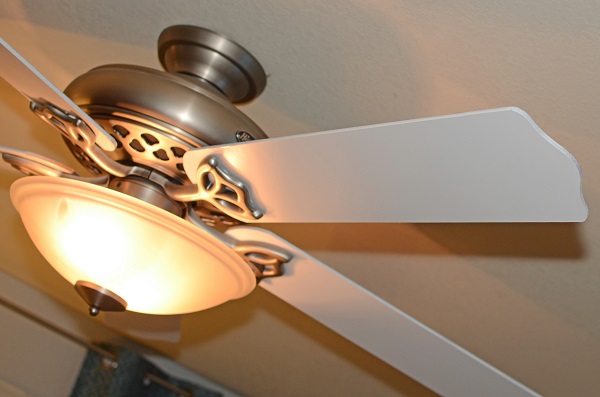 and turned an $8 chair from Goodwill into a fun, colorful piece that my son absolutely loves.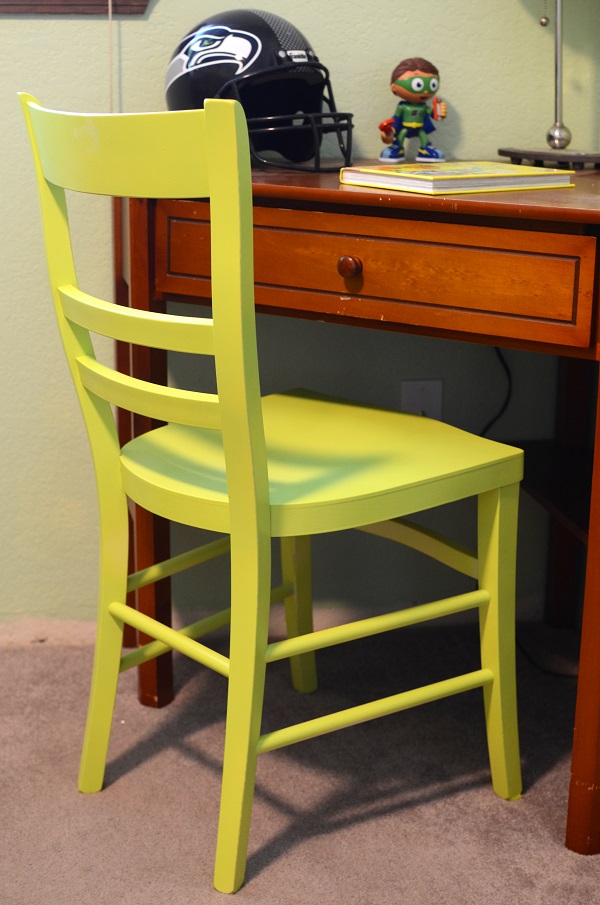 Spray painting old, ugly things is simple and fast and the results are immediate – giving you instant satisfaction. And with cans of spray paint well under $5, there aren't many things you could do to upgrade a room for cheaper.
I do have a couple of tips, though:
Be bold! This is not a high-stakes makeover; you're painting stuff that was destined for the trash anyway. Step outside of your comfort zone, go a little crazy, and try a fun color!
Spray the paint in multiple thin coats to prevent it from dripping.
If the item you're painting is going to be touched by people (i.e., not just sit on a shelf and look pretty), consider finishing it with a lacquer or polyurethane spray to protect the color.
If you're painting an item bright white, you might want to consider a polycrylic spray as a finish instead. It's a little more money, but lacquer and polyurethane have a tendency to yellow which is super obvious over white.
To paint more of an everyday-use or good-quality heirloom piece (think dressers, coffee tables, nightstands), you're better off skipping the quick-and-easy spray paint and doing a high-quality sand and paint job. The Frugal Girl has a fantastic tutorial on how to paint furniture.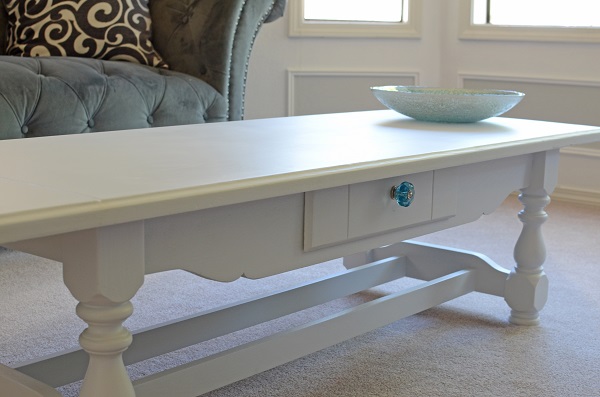 Spray painting fun thrift store finds or old items from your home is a super way to give any room a quick, inexpensive facelift – especially if you're adding bold new pops of color to a room.
Are you inspired yet? What are
you
going to refresh with a simple coat of color?