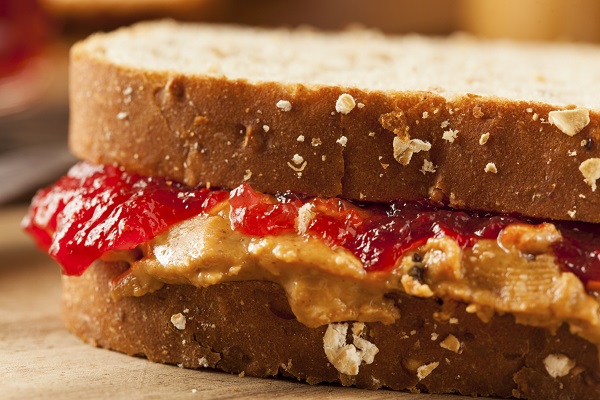 "We are a nut free school." The words hit me like a ton of bricks.
Dramatic reaction? Yes. But like many kids, my son's favorite meal item is a peanut butter and jelly sandwich. Not only am I going to have to transition from daycare providing his lunch to packing it for him five days a week, but I am also going to have to get creative? Pre-K hasn't even started yet and I am already seeing myself flailing. I thought my son was the only one who would be transitioning. Turns out, there will be two of us on this ride.
I went onto Pinterest typing things like "lunch ideas no nuts." Unlike most all my other Pinterest searches, I honestly came up short. I need to be realistic with myself. It has to be easy, healthy-ish, and – oh yeah – my son has to like it. Weeding through ideas like Peanut Butter and Apple Roll Ups (this no nut thing is going to be a challenge!), I also found ideas like Mushroom Barley Soup and Cabbage Soba Salad. Am I the only mom who isn't going to make home-made soups each evening? Am I also the only one whose child isn't keen on having a salad for lunch? Surely not.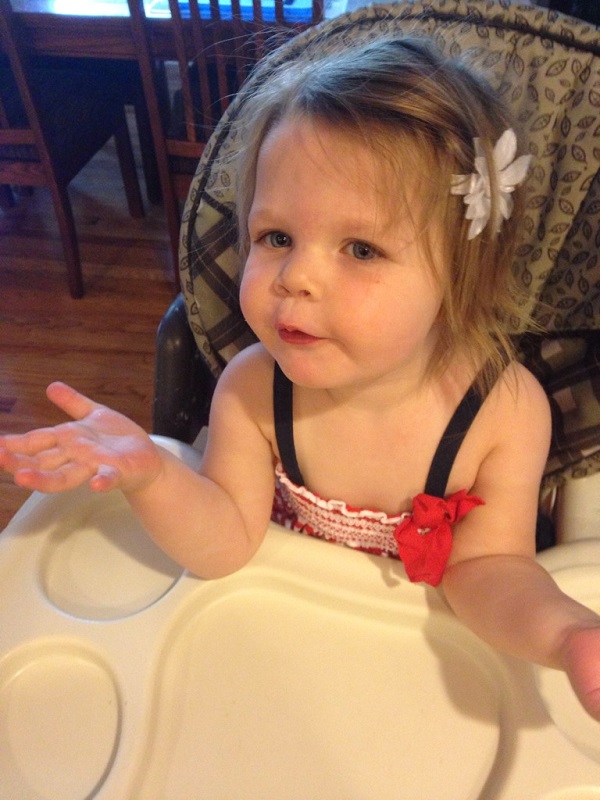 Since I have been racking my brain over this for the past couple of weeks, I thought I would share with you what I've found. This is also two-fold because I would love ideas from you as well! School starts on September 2. I plan to report back with pictures and winning lunch ideas. But until then, I'll just try to enjoy the ease of dropping my son off lunch free knowing daycare is providing it for him for these last couple of weeks.
So far, here are the tips I can share including "recipes" I think will be do-able.
A thermos.

So, when I do perhaps decide to venture out and make soup (

or more realistically allow my son to have mac and cheese

), this will keep it warm for up to five hours.
Milk

My son's school doesn't have a cafeteria (hence my extra amount of stress), but luckily I can purchase milk that will be delivered to him daily.

Sign me up!
Pizza Fridays.

I know, I know- I never thought I would be "that" mom. Turns out, I am. And I am ok with that. I have already signed up for my son to get a slice of pizza on Fridays at school, leaving only four days that I need to worry about.
Ask your child to help! About a week ago, I engaged my son to start helping me come up with ideas. While he is really pushing for goldfish crackers and ice cream to appear in his lunch each day, we actually did come up with some promising ideas.
Think outside the sandwich box.

For example, a yogurt parfait. I am thinking plain yogurt, granola and fruit might be a frequent go-to. This could even all be stored in a bento box where he can mix the ingredients together when it's lunchtime.
A do-it-yourself salad. Okay, I know I said my son isn't keen on this but he seemed interested in having the authority to pick what he puts on it so I am hopeful some lettuce and simple ingredients like chicken and garbanzo beans might actually be a win!
Think Small, Think Variety! Kids don't need a giant meal to weigh them down. Some protein, fat and fruit is more than enough as long as they are eating regular meals.
Routine. I am not planning on being any more creative than I have to. Luckily, my son is a very routine child and I think he will welcome having regular appearances in his lunch each day.
I am excited to report back on how this goes. If I am analyzing lunches to this degree, I can only imagine how traumatic it will be when the first day actually arrives and I have to think about my son making new friends and all else that comes along with a new school. I know I am not alone! I would love to hear tips from you all who have been there!