We've all eaten them. They go by the name of "Peanut Butter Blossoms" and they are a delicious blend of peanut butter and chocolate.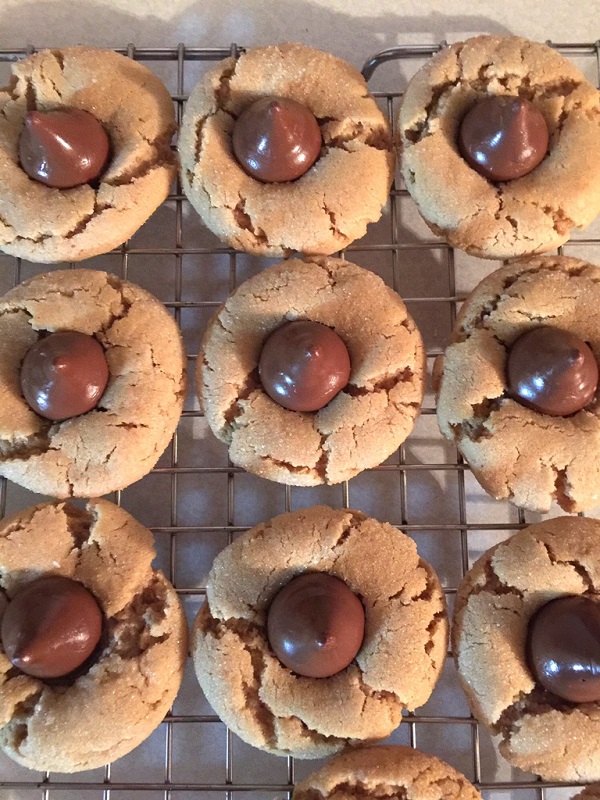 Mrs. Freda Smith invented the recipe and took it to the 1957 Pillsbury Bake-Off Contest. She didn't win. The winning recipe that year was for a hard biscotti-like crescent roll covered in chocolate sprinkles, coconut and sesame seeds. Does anyone remember that recipe?
No, I didn't think so.
However, the Hershey Company recognized the merit of Mrs. Smith's Peanut Butter Blossom recipe and printed it on their bags of chocolate Kisses. They have been a treasured part of American life ever since.
Just in time for Harvest parties, I have some fun tweaks on the classic recipe for you to try. First, the basics:
PEANUT BUTTER BLOSSOMS
½ cup softened butter
½ cup peanut butter
½ cup granulated sugar
½ cup brown sugar
1 egg
1 tablespoon milk
1 teaspoon vanilla
1 ¾ cup flour
1 teaspoon baking soda
½ teaspoon salt
1 bag of chocolate kisses
Optional: granulated sugar for dusting
Preheat oven to 375 degrees. Cream the butter, peanut butter, and both sugars together. Add the egg, milk and vanilla and mix well. Stir flour, soda and salt together and add to the creamed mixture. Roll the dough into balls and dust in granulated sugar if desired. Bake for 8-9 minutes. Immediately press a chocolate kiss in the center of the cookies and bake for an extra minute. Let cool on a wire rack.
Now, for the fun:
SKELETON BLOSSOMS
Follow the basic recipe above. When the cookies come out of the oven for the second time, use a toothpick to pull the chocolate down into a skull shape. Push red hots or mini M&Ms into the soft Kisses for eyes. Let cool.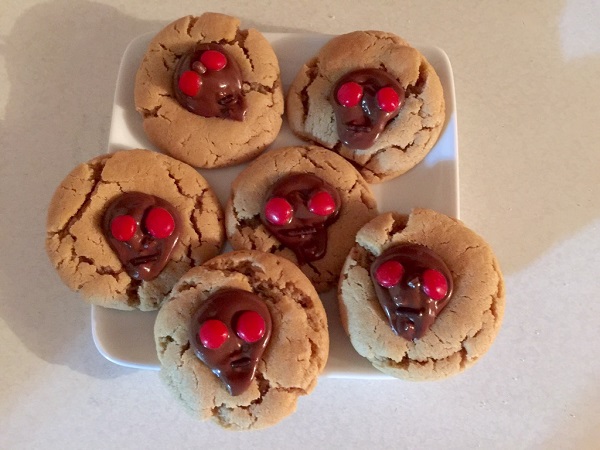 SPIDER BLOSSOMS
Make the basic dough and bake the cookies for 8-9 minutes. Before pressing the kisses onto the tops of cookies, pipe black legs (I used store bought frosting in a tube) and then put the kiss upside down in the middle (do not bake for the extra minute). Press red hots into the soft chocolate for spider eyes (or attach them with dabs of frosting).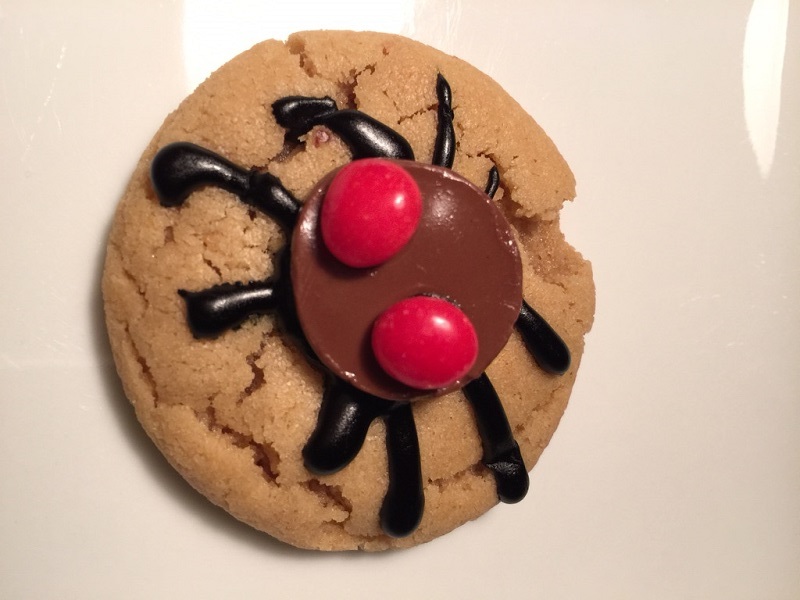 HUSBAND BLOSSOMS
Make the basic dough and bake the cookies 8-9 minutes or until light golden brown. Don't put any chocolate on top. Seriously, my husband is so odd. He doesn't like chocolate at all. Who doesn't like chocolate??!! But, this does result in delicious, soft peanut butter cookies.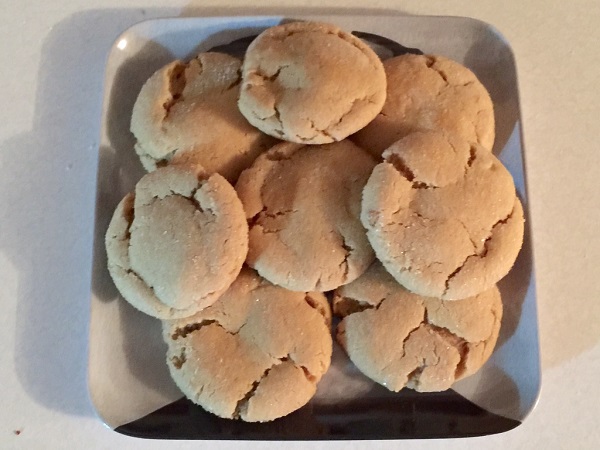 Have fun playing with these variations on the classic recipe. And, thank you to Freda Smith for creating such a timeless, treasure of a recipe.