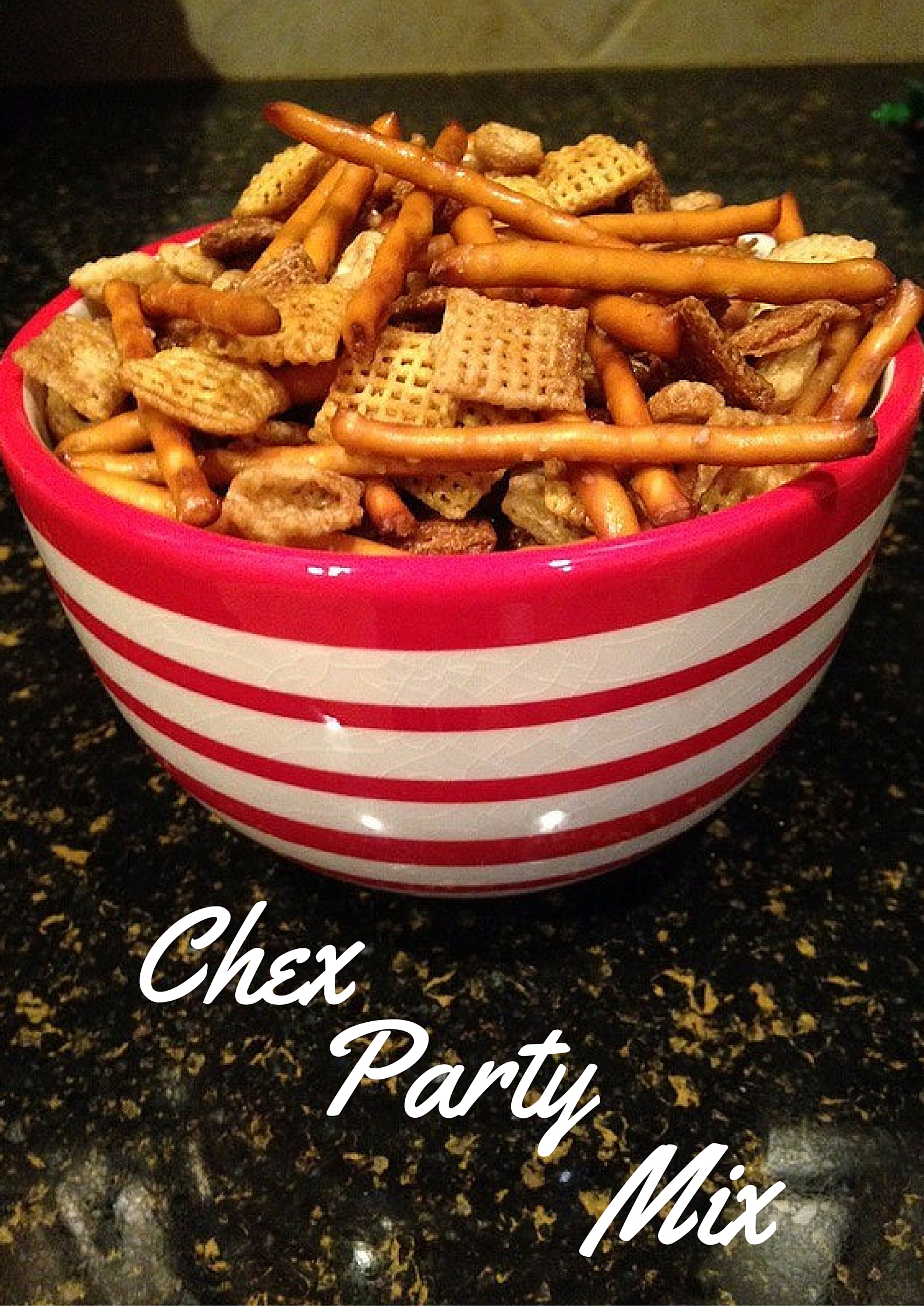 You'll never again get that bagged mix after you make this easy and delicious version. Not only is it taste-bud friendly for all ages, it travels well and it's perfect for any time of the year!
You'll Need:
2 cups Corn Chex

2 cups Wheat Chex

2 cups Crispix cereal

2 cups Cheerios

3 cups pretzels (I use sticks but any will do!)

2 cans mixed nuts (optional) OR add 2 more cups of cereal

1 cup butter

2 T and 2 t Worcestershire sauce

3 t garlic salt
Mix cereal, nuts, and pretzels together. Melt butter and mix with Worcestershire sauce & garlic salt. Pour slowly over cereal until thoroughly wet, stirring carefully. Spread on cookie sheets in single layer and bake at 225 degrees for about an hour until dry.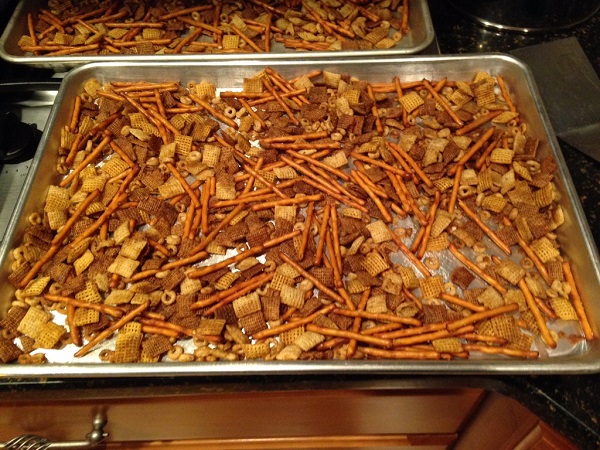 I bagged mine up for the holidays. Cute!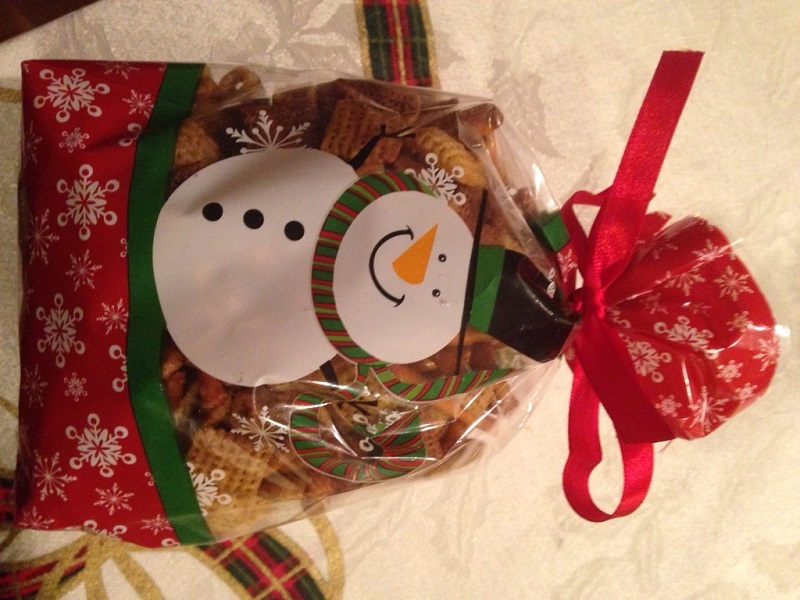 Enjoy!