I have fallen in love with this recipe for Chili Lime Cashews. I read a recipe in a magazine for them but then couldn't remember the exact ingredients (and had already recycled the magazine). Turns out it didn't matter – I put my own spin on what I did remember and it worked!
Here is what you'll need:
1/2 teaspoons coarse salt

1 teaspoon finely grated lime zest

2 tablespoons dark-brown sugar

1/2 teaspoon red-pepper flakes

1 large egg white

3 cups raw unsalted cashews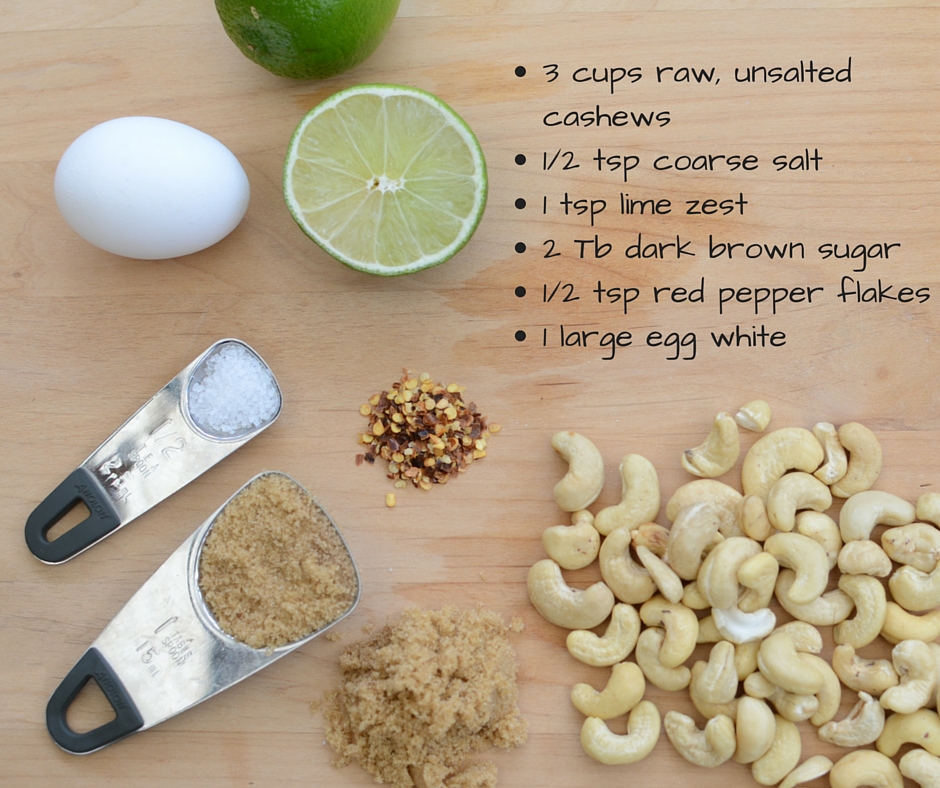 Here is what you'll do:
Preheat oven to 350 degrees

In a medium bowl, grind salt with lime zest (use the back of a spoon to assist)

Add dark-brown sugar, red-pepper flakes, and egg white and whisk together until frothy

Add cashews and toss to coat

Spread cashew mixture in a single layer onto a parchment-lined rimmed baking sheet. Bake until golden, 20 minutes. Let cool completely.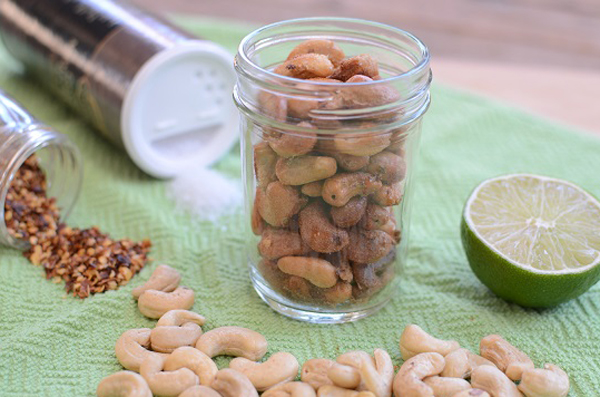 These would be an easy and yummy item to have out at a party or to have on hand for a healthy and filling snack. Cashews are the most nutrient rich nut with iron, zinc and 5 grams of protein per ounce.