Who's ready to pack away those bulky sweaters and jackets and embrace the warmer weather and longer days of spring? I'll bet your kids are, and if they're anything like mine, they start thinking shorts and T-shirts as soon as the temperature rises above 50. But as a mom, the question now becomes what still fits your kids from last year and what will you be shopping for in upcoming weeks?
The great new is, updating your kids' wardrobe doesn't have to break the bank. You can even find on-trend items in second-hand stores for a fraction of the cost, if you know what to look for. At Kid to Kid, our Buyers take frequent "field-trips" to malls and popular kids' stores to know what to purchase for the upcoming season. And here are some of the hottest trends we'll be looking for this spring.
Trends for Boy and Girls:
Skinny jeans. Still the favored cut for kids' jeans, now in lighter washes and distressed styles.

Artsy prints. Arrows, feathers, Southwestern and tribal patterns are adorning T-shirts, shorts, even socks.
Unique sneakers. Bright colors are in! The crazier the color combos, the better.
Joggers. A cute, comfy choice for pants. The elastic waist makes these an easy fit for kids of all sizes.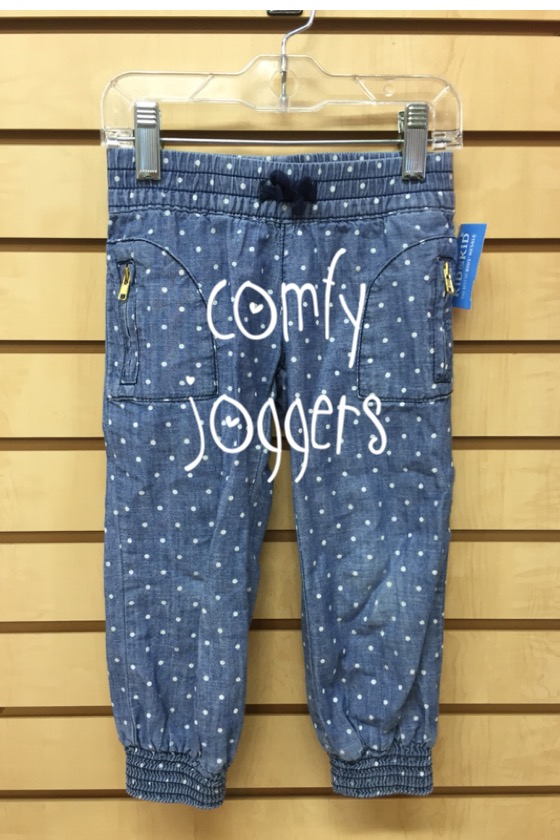 Top Trends for Girls:
Printed leggings. If I had to name the biggest trend for girls, this is it!
Maxi dresses and skirts. Now in sizes as small as 12 months.
Florals patterns. Look for these in tops and bottoms.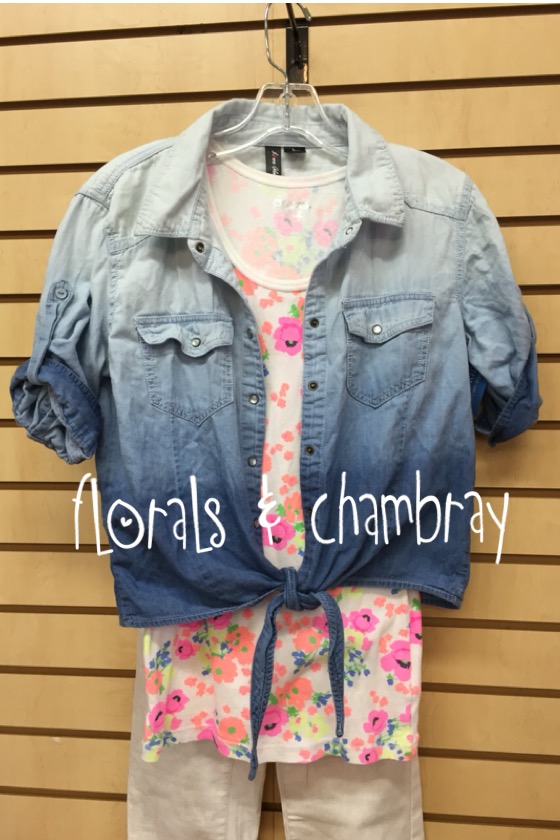 Butterfly prints. These. Are. Everywhere. Like actual butterflies.
Chambray tops. Look especially for tunics, with or without embellishments.
One-piece jumpsuits. A cute style but a tough fit for certain body types. Be sure to try these on before you purchase.
Ankle booties in flat or wedge heels. Look for leather or suede and pair with skinny jeans, shorts and skirts.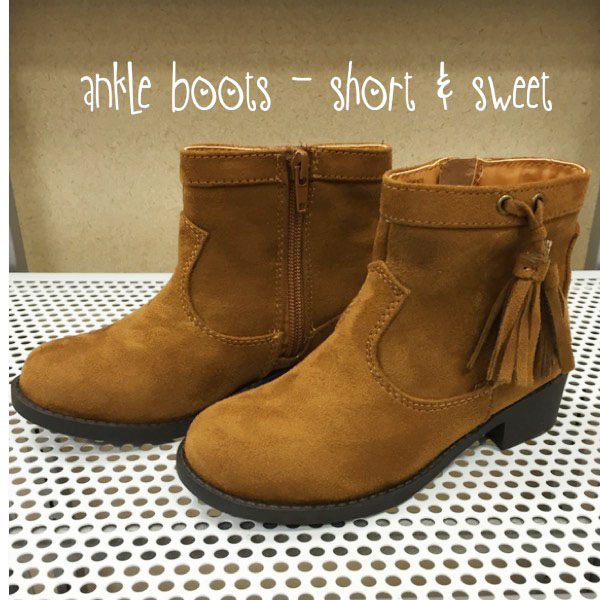 Gladiator sandals. These come in a variety of heights. So cute with shorts and skirts.
Top Trends for Boys:
Printed tees. Look for muted, Southwestern prints and bold, skater-chic graphics.
Long-sleeve button-down shirts. The preppy look is back! Look for gingham prints and brighter colors like blue, orange, teal and green.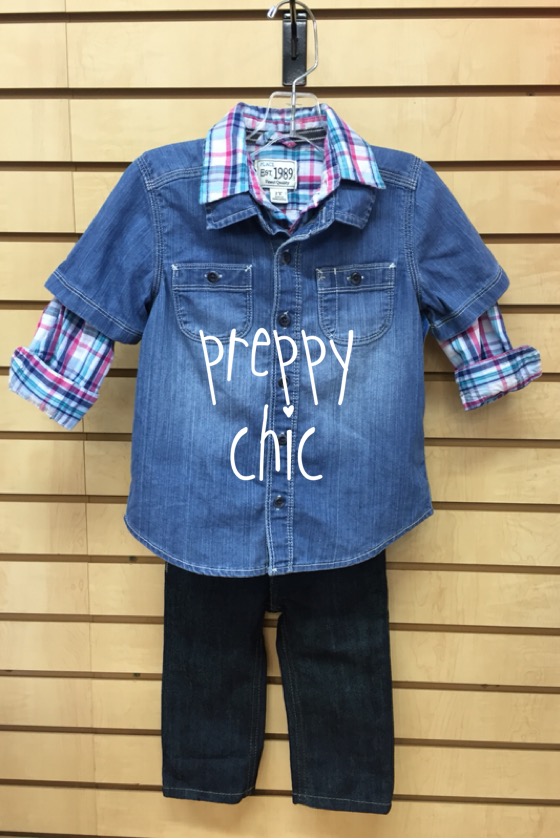 Sweat shorts. A no-brainer option that almost every boy loves!
Colorful chinos. Forget khaki. Look for turquoise, greens and blues.
Slip-on shoes. Wear them with shorts and pants. The bonus? No laces to tie!
Non-athletic hi-tops. A simpler, more stylish version of a basketball shoe.
Now, what to do with last year's outgrown items? Bring them to us, of course! We buy clean, current, gently used items and pay you cash or 20% more in store credit for the items we select. Bring your items in during our Buying Hours and we'll appraise your items while you shop, so you can look for those key pieces to get your kids dressed and ready for the upcoming season!
Join us for our Easter Egg Sale Easter Egg Sale March 18 through 20. Just come in and grab an Easter egg filled with offers of 10, 15, even 20% off your entire purchase! We'll have treat-filled eggs for the kids. Kid to Kid in Covington is filled with all the things you need to get your kids ready for spring! So save the date and see you March 18 through 20 at Kid to Kid in Covington.

---
Kid to Kid is a kids' upscale resale store located in Covington, Washington.
Store address:
16908 SE 269th Place, in the Kohl's parking lot.
Covington, WA 98042
Store Hours:
Monday-Saturday 10am – 6pm
Sunday 1pm – 5pm
Buying Hours:
Monday-Saturday 10am – 4pm
Website: www.kidtokid.com/covington