One day as I was lugging in six bags of groceries on one arm and a toddler in the other, I thought, there has to be an easier way to do this that doesn't involve marks on my arm and stress on my back. Enter my obsession with Mom Hacks – smarter ways for us moms to get things done more safely, efficiently and organized. Here are my Top 10!
Grocery carrier. "One trip or bust" is often our motto when lugging in groceries, backpacks and kids from the car to the kitchen. Keep a laundry basket in your trunk or your garage. Load it up for a more balanced trip into the house!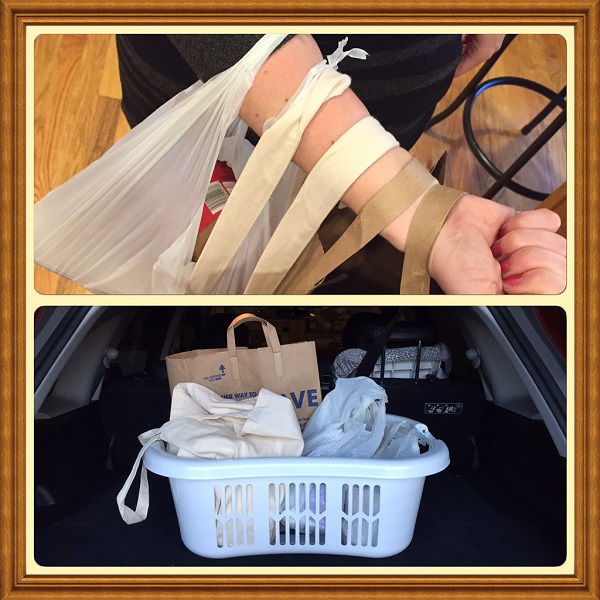 Maximize your microwave. I want soup! I want broccoli (just kidding, what kid says that?)! Here is a solution to heat more than one bowl at the same time! Simply put one bowl on a microwave safe cup, as pictured. Dinner served…at the same time!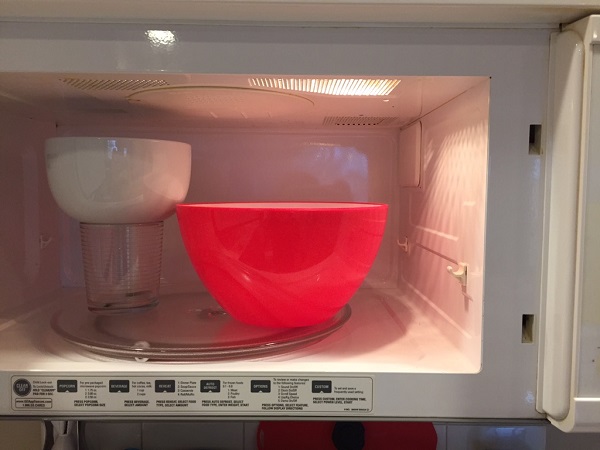 Where are all the socks? Sick of mysteriously losing socks in the washer/dryer? Clip a laundry bag outside the hamper for all socks. Zip and throw into the washing machine. The only battle now is making sure the socks actually make it into the bag!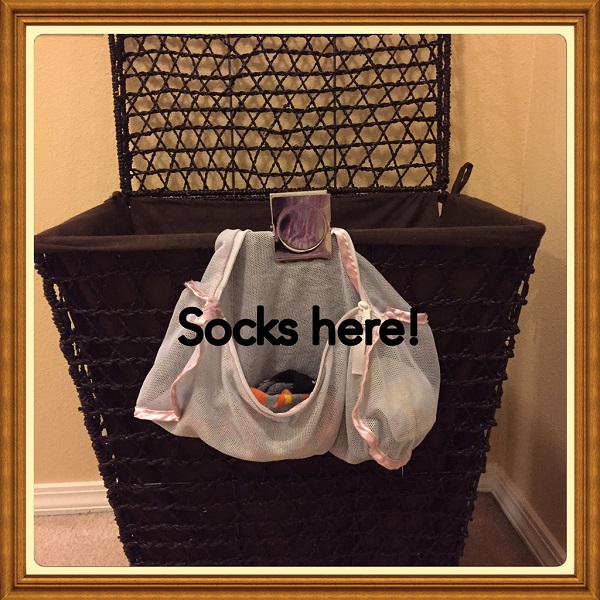 Medicine tracker. Can't remember if you gave your kid their antibiotic already tonight? Use a sharpie to keep track on the bottle!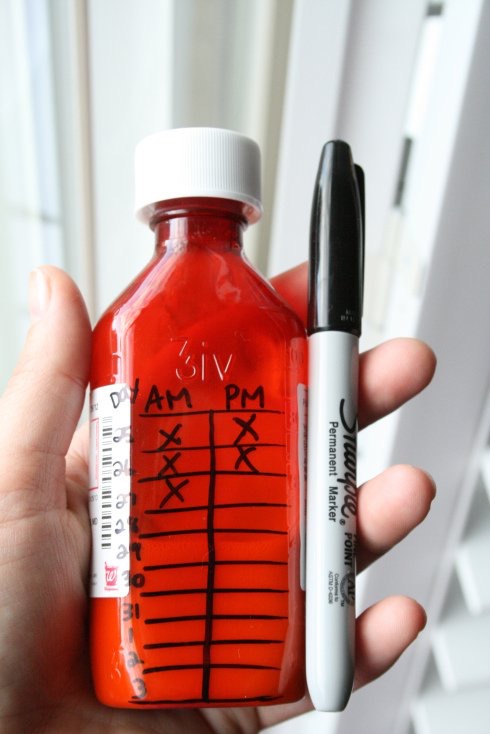 Convenient bib storage. If bibs come falling at you when opening a cabinet, store them on the back of the high chair instead! I keep these on hand for lots of purposes. Stick one to the back of the high chair for bib storage. Brilliant!
Strawberry shortcut. My kids are picky about "the green stuff" on their strawberries. But I feel like I cut off ½ the strawberry just to get the stem sometimes. Try this trick: use a straw and poke it through the bottom into the stem. Super easy AND a way you can then stuff them with nuts, chocolate etc if you want to get all creative.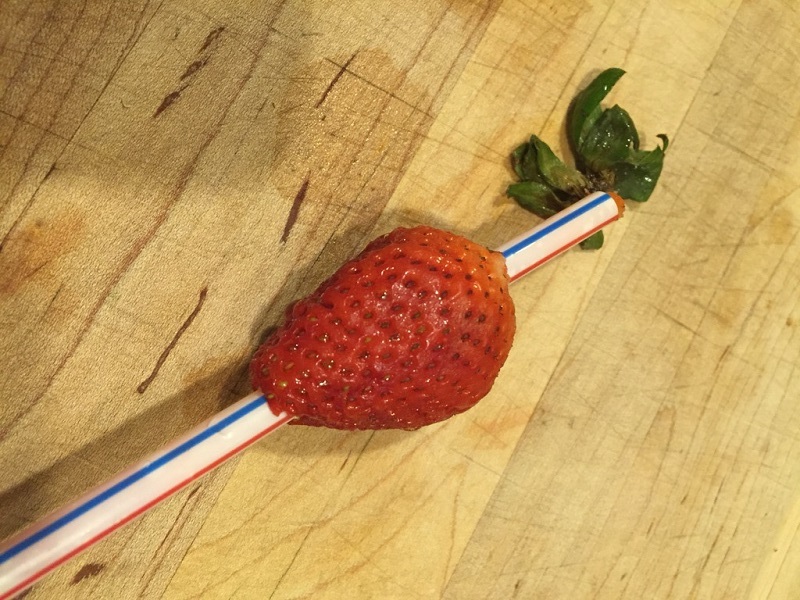 Frozen veggie storage. I tend to forget what frozen veggies I have because they get piled on top of. I started using binder clips and magnet clips to instead hang them in my freezer. It looks super organized and helps with zero freezer burn.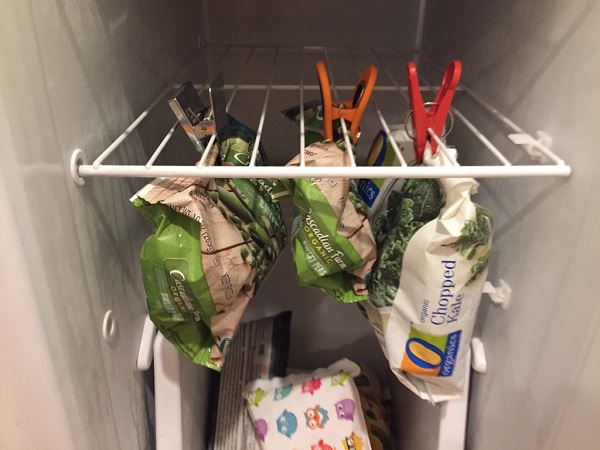 No-mess arts & crafts. Be a fun mom and let your kids have art and craft time in the house! But not before you line the table with Glad Press & Seal. It makes cleaning up an absolute breeze!
Stroller organization. Ever have liquids spill in the bottom storage of the stroller? Cut off the bottom row of a plastic shoe rack like this one and Velcro it to the stroller storage bin at an angle. Use that to store bottles and sippy cups. No more cups tipping over and leaking!
Stabilize your stroller. Ever lifted your child from the stroller and had it tip backwards because of the weight of the diaper bag? Try attaching ankle weights the to front of the stroller!
What are some of your favorite Mom Hacks?