Recently, my sister-in-law sent me a video of a guy who took an old, brown banana, put it in rice for an hour, blew it with a hair dryer, and Voila! It was yellow and firm again. After further research, we found out that the video was fake.
I don't know who these people are who go to so much trouble to make and post things on the internet just to fool naïve people (me), but you're mean!
Don't worry though, I have a trick that turns yucky, overripe bananas from this: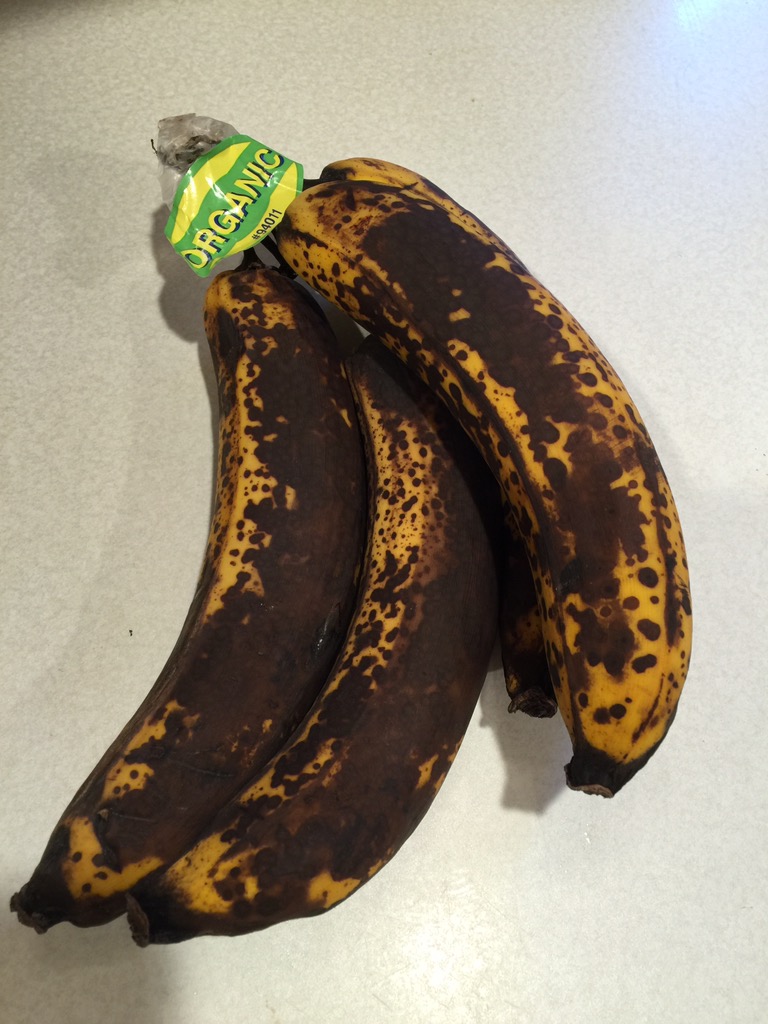 To THIS!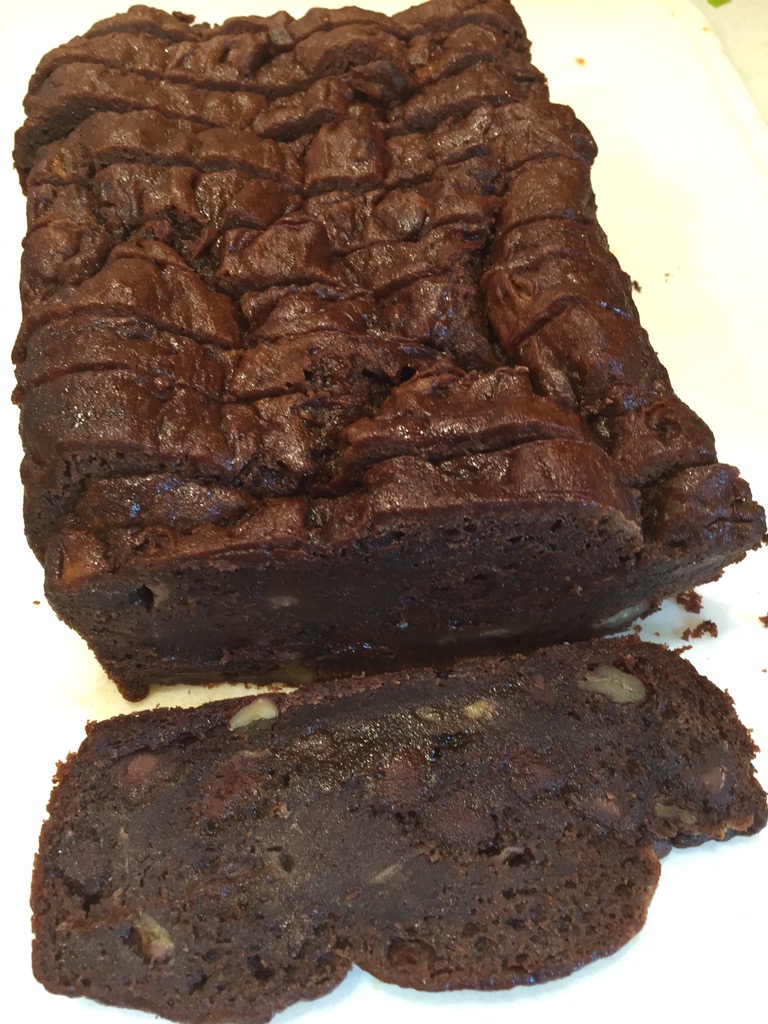 And, you don't need a bag of rice and a blow dryer to do it.
The added bonus is that you can make this bread gluten-free, egg free, and dairy-free (for those of you on special diets). Or, you can make it with regular flour and milk (it's still egg-free).
This bread is delicious and that is no lie!
CHOCOLATE BANANA BREAD
3 ripe bananas
1/3 cup oil (melted coconut or vegetable)
¾ cup brown sugar
1 teaspoon vanilla
1 cup milk (almond or dairy)
1 ½ cup flour (gluten free or regular)
¼ cup baking cocoa powder
1 teaspoon baking powder
½ teaspoon baking soda
½ teaspoon salt
1 cup of baking chips (chocolate, butterscotch or whatever you have on hand)
½ cup chopped almonds or pecans (optional)
Preheat the oven to 350 degrees. Grease a 9X5" loaf pan (or four mini loaf pans).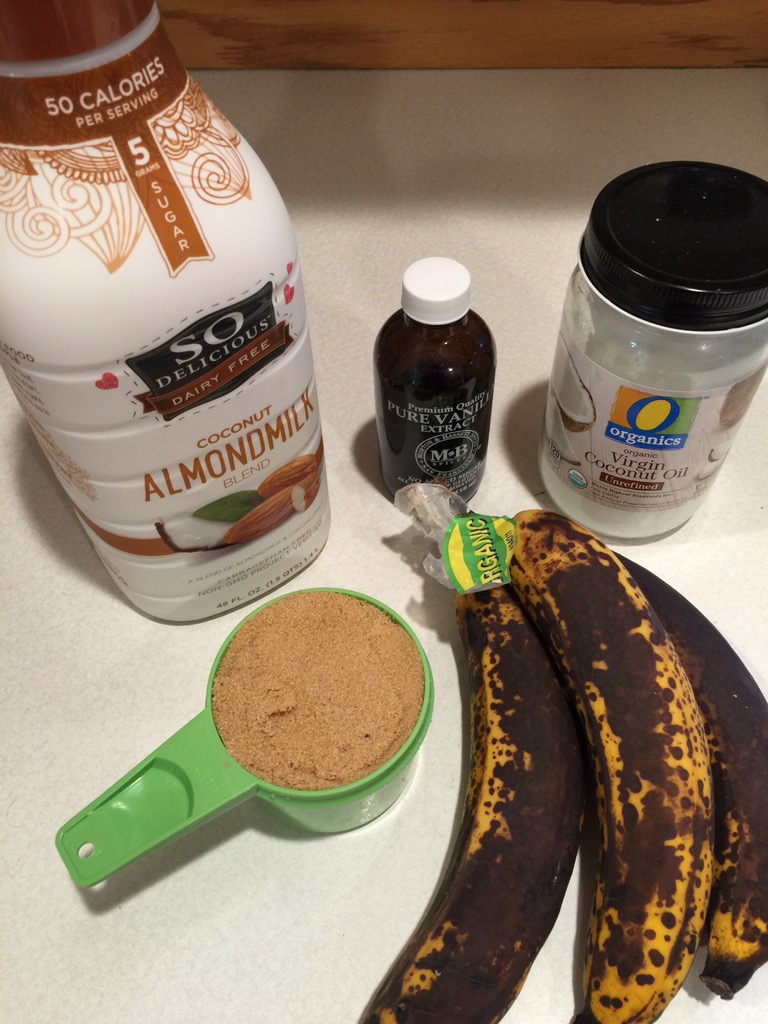 Mix together the bananas, oil, brown sugar, vanilla and milk. Beat until smooth.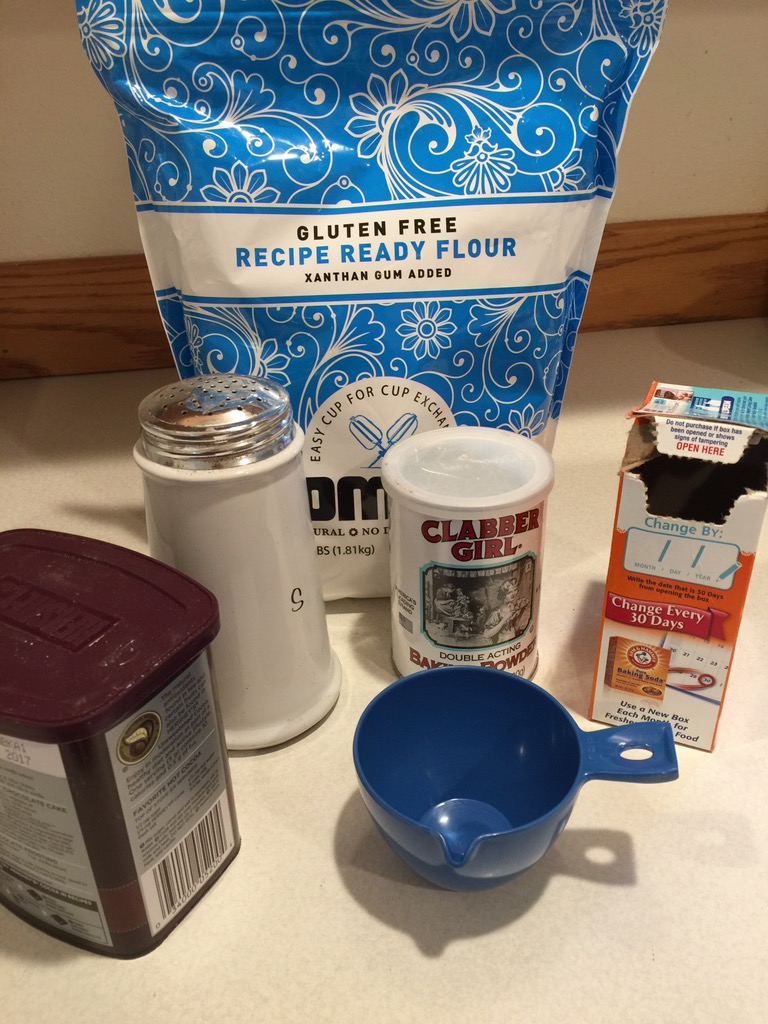 In a separate bowl, stir together the flour, cocoa powder, baking powder, baking soda and salt.
Add it to the wet ingredients and mix on low just until combined.
Fold in the chips (and nuts if you're using them).
Spoon into the loaf pan(s) and bake until a toothpick inserted in the center comes out clean. 50-65 minutes for a full loaf and 25-35 minutes for small loaves (it really depends on your oven).
Hints: If making a large loaf, you might want to tent the bread loosely with foil for the last 10-15 minutes of baking (if your crust browns too fast). Or, you can use small loaf pans instead.
This bread is dense and moist. It tastes like you're eating a brownie! It's also an easy recipe to change up. I've made it with chocolate chips and almonds, butterscotch chips and pecans, and my next plan is mini M&M's!
ENJOY!