Is your kid's lunchbox headed straight for the garbage can after a year of heavy use?  Well, I've rounded up a number of great and innovative lunch box options for you to consider as a replacement.  Why wait until August to order a new lunch box?  Choose your favorite today and cross a major item off your back-to-school shopping list!
*This post is not sponsored.  Several of these items are ones my family has used regularly.  However, I was additionally furnished free lunch containers by SmartPlanet, PlanetBox, Lunch Skins, and Fit & Fresh in exchange for my honest review. Amazon Links are affiliate links.
---
PlanetBox is an eco-friendly stainless-steel option that's cute and customizable.  It's got several spaces for different foods but it's just one container so clean-up is a breeze – just throw it in the dishwasher!  It's also got additional inserts for messier foods like fruit and yogurt.  Your child can choose their favorite design which can be changed as often as their mood – they're magnets!  The clasp is super easy to open – even my three-year-old could operate it.  My son loves this container and asks to use it nearly every day.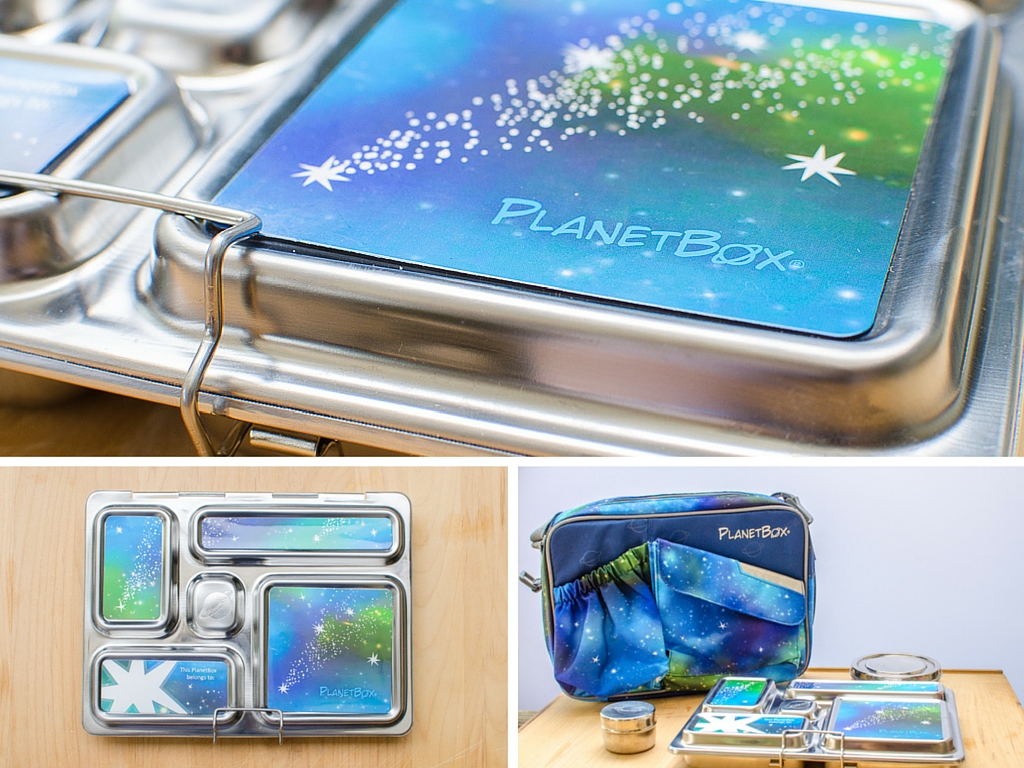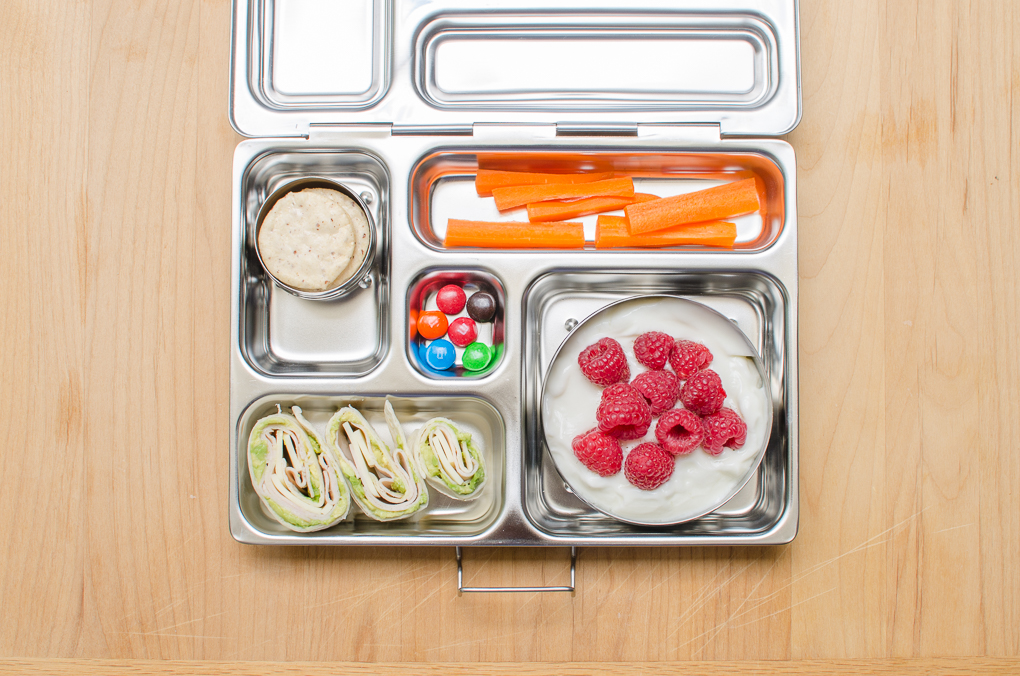 ---
Rubbermaid LunchBlox kits come in a number of sizes.  They're super easy to find at a lots of different retail stores and really affordable.  These are the ones we have primarily used for the past two years and they've held up pretty well.  The sandwich container is best for non-messy foods, but the nice thing about LunchBlox is that they're stackable, so you can add an additional smaller (leak-proof) container if you want to send something a little more liquid.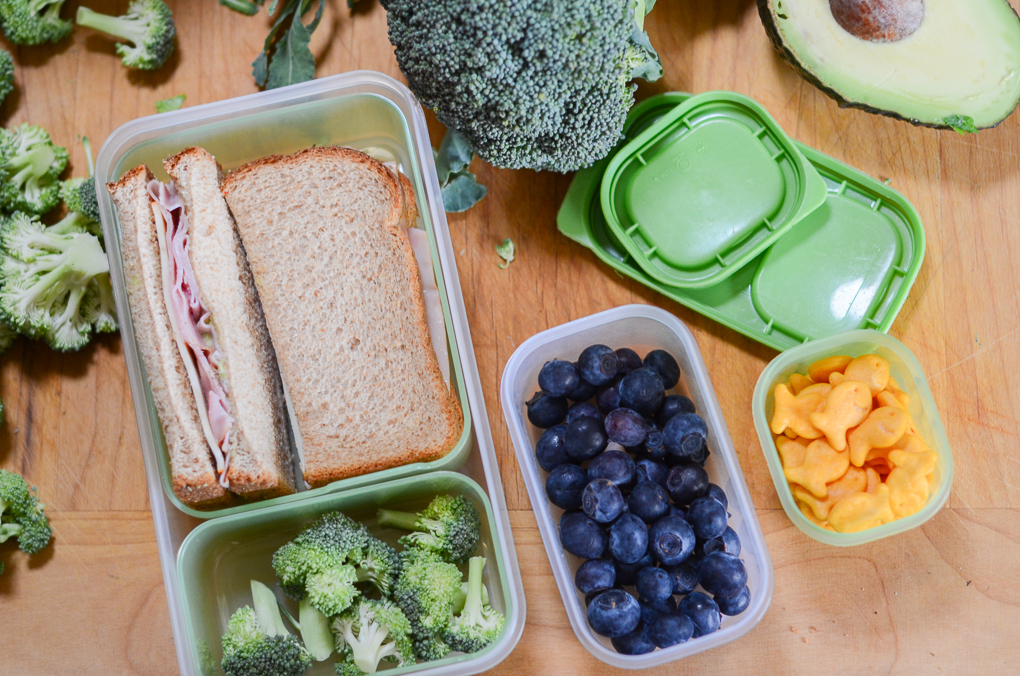 ---
Fit & Fresh has a bunch of different options for lunch containers, but we got the chance to test out the bento lunch kit.  HOW CUTE IS THIS DESIGN?  My daughter is completely in love with it.  The BEST part of this container is the removable ice packs in the top of the container.  That way I can send an ice pack on a portion of the lunch that needs it (like yogurt), and leave it off on the other half (I can't seem to figure out how to keep sandwiches from getting soggy if they're next to an ice pack).  This is a great solution!  I also like that the leak-proof containers can be nested in the main container, or left out if not needed – saving on dishes to wash!  The only drawback is that the leak-proof containers were a little tough to open for both my kids, but that problem was solved by asking a lunchroom monitor for help.  They didn't leak at all.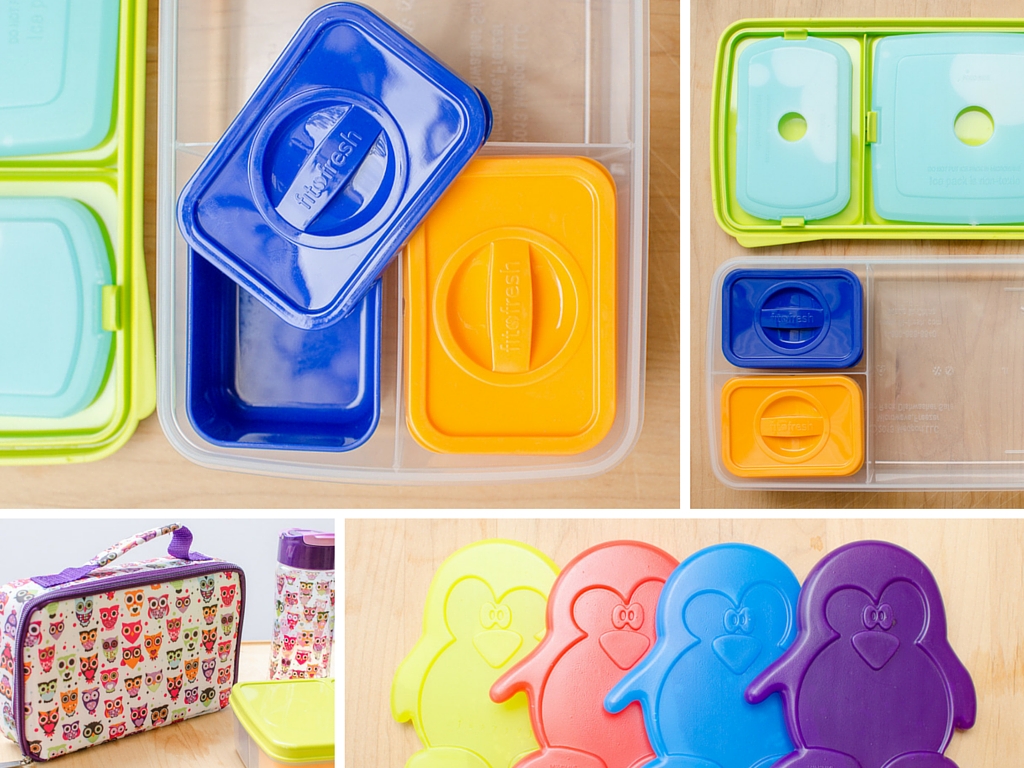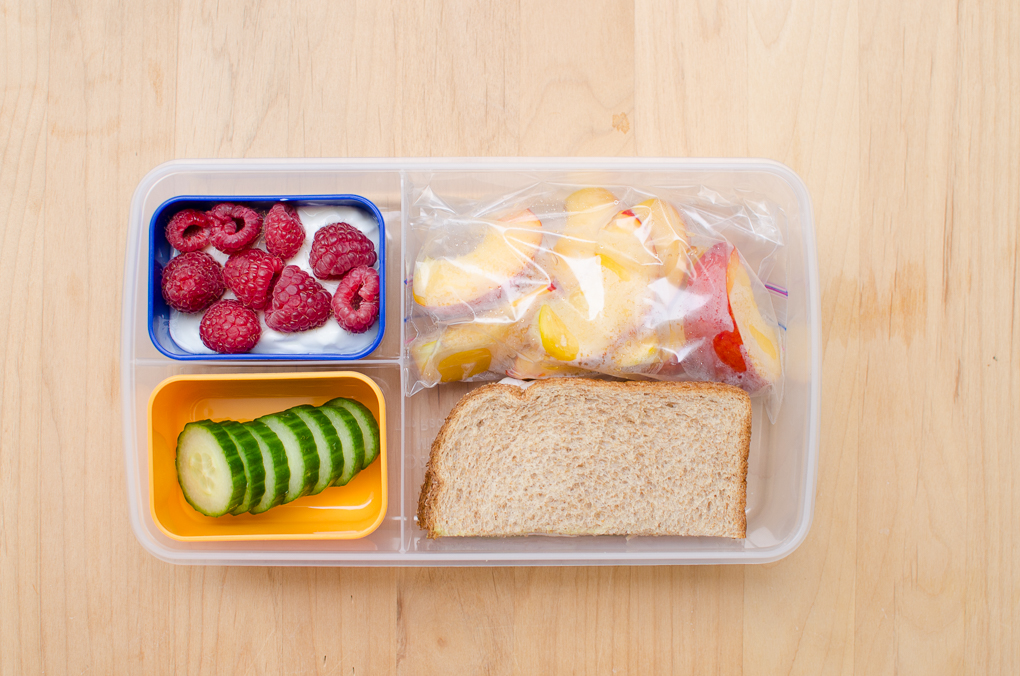 ---
Lunch Skins are such a cool idea, developed by moms (of course)!  I can't tell you how often I've needed to throw some random extra thing into my son's lunch – like a few pretzels or carrots – and just reached for a plastic bag.  I never feel good about it.  There's always a measure of guilt that I'm using this non-reusable, disposable plastic instead of something better for the environment.  Enter Lunch Skins.  These are made from reusable, dishwasher-safe, food grade material and are a great way to keep plastic out of your child's lunch box – and the landfill!  Plus, they're adorable.  There are several different product options but we tried the sandwich- and snack-sized bags.  I love this solution!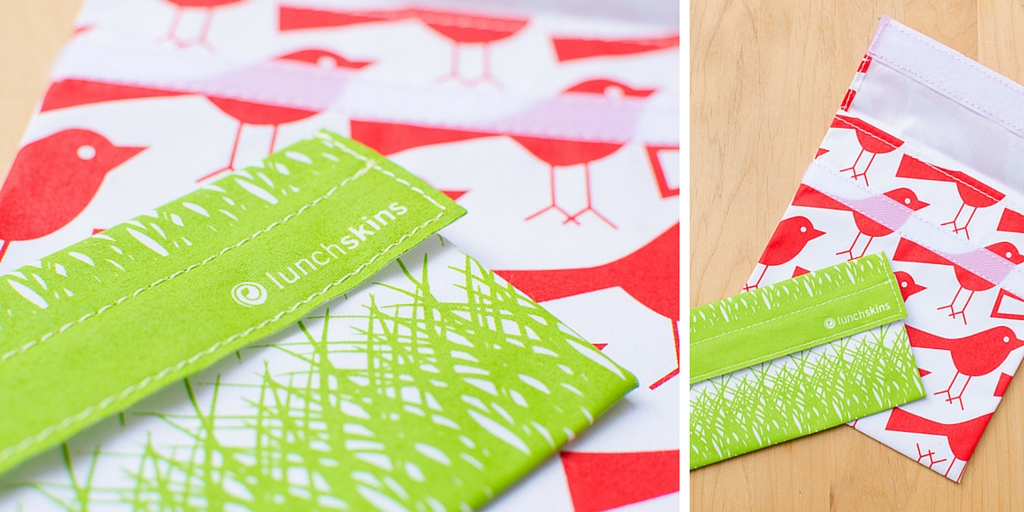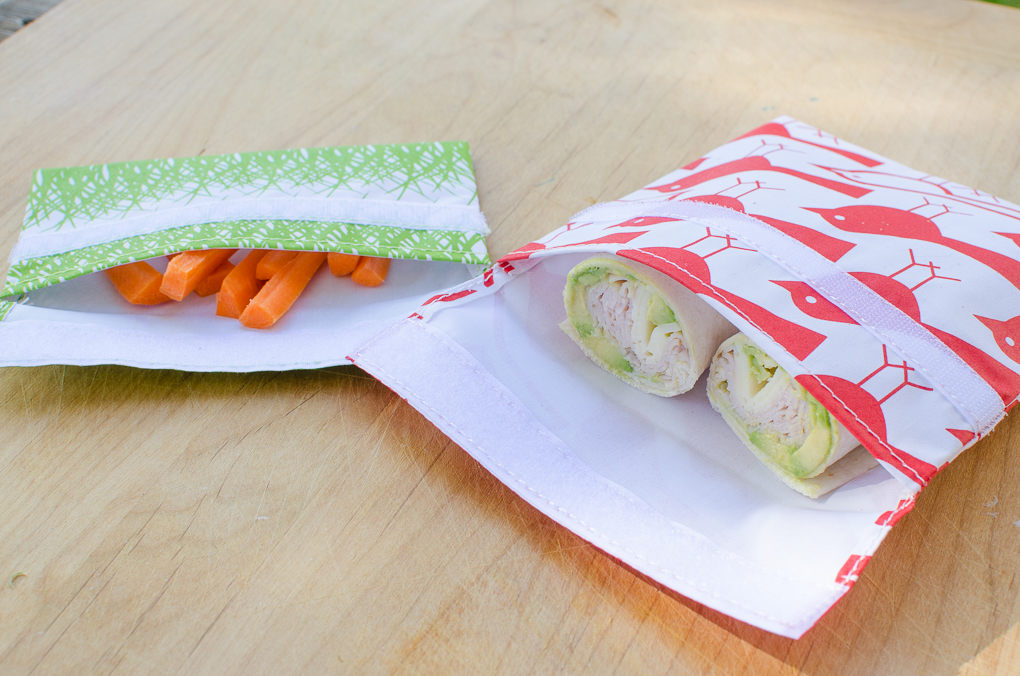 ---
I will not be showing you a photo of my food-storage-container cabinet.  It's a disaster.  But these fun silicone containers from SmartPlanet are collapsible for easy storage AND they list the portion sizes on each of the containers.  That doesn't matter so much for your kids, but I stole this one for myself at work so it helps keep me on my eating plan.  I love the bright colors!  Plus, it's microwave-safe if I bring something that needs to be heated up.  The snap closure was also super simple to undo, neither of my kids had any problems.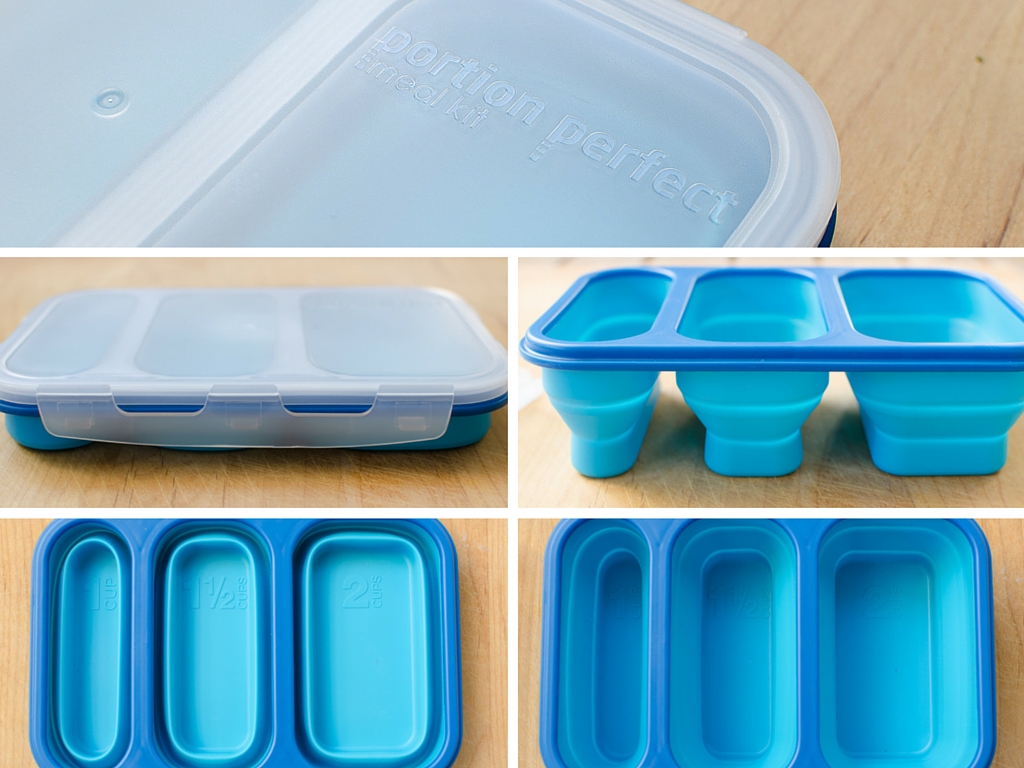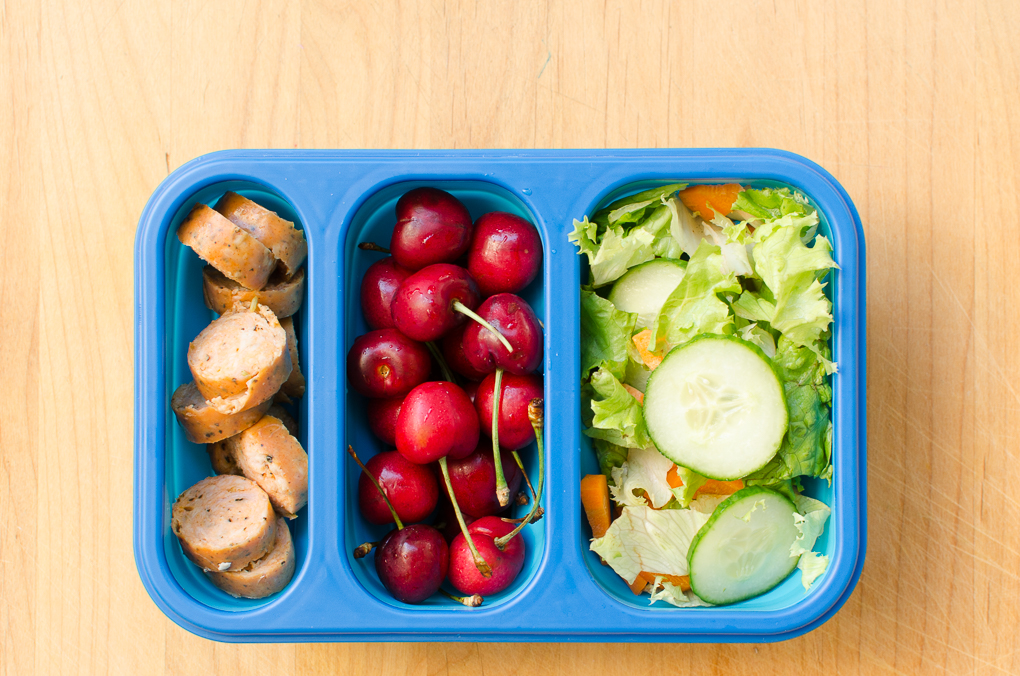 ---
Pyrex Snapware is what I personally use 90% of the time, and even though it's glass, I've sent it to school with my son a few times and it's always come home unscathed.  While you can't be too hard on it, it's fairly durable and is a nice alternative to plastic – especially when you need to heat something up so stainless steel might not be an option.  I bring soups to work fairly often and don't recall ever having a mess on my hands, so it's also tested as leak-proof!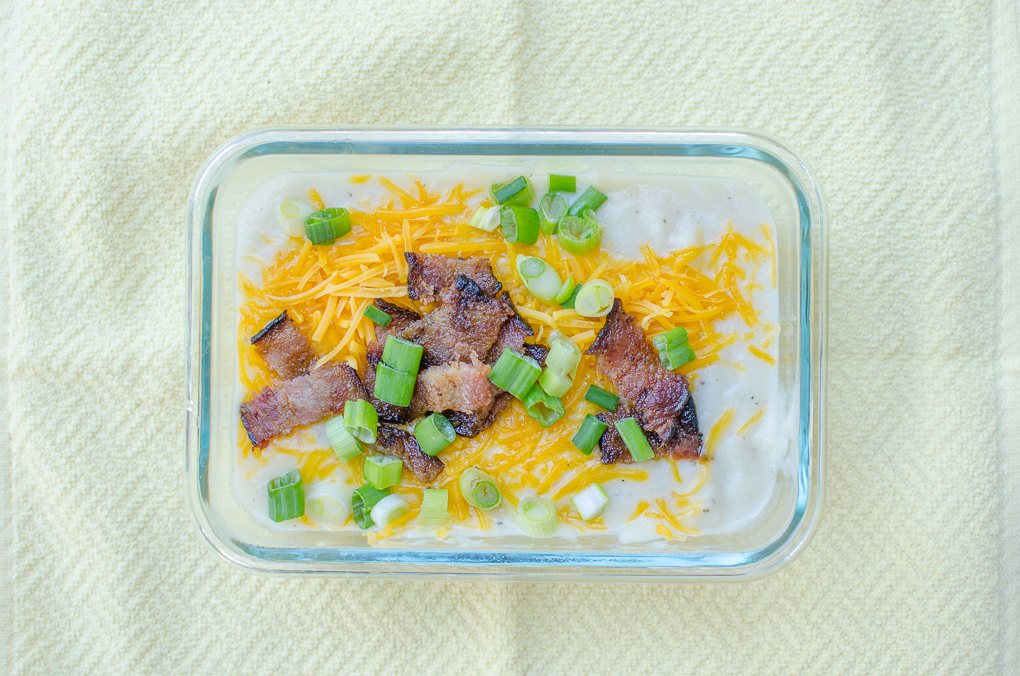 ---
Every so often my son wants our dinner's leftovers for his school lunch the next day.  Enter the Reduce 12-ounce Vacuum Food Jar.  It's the perfect size for him and he has always reported that the food was still hot when he ate his lunch.  I don't know if it's necessary, but I always pre-heat it by boiling water in the microwave, pouring it in the food jar and letting it stand while I microwave the leftovers, then dump out the water and put the hot lunch in.  It's great for soups, pastas, meatballs…I've even sent pizza cut up into bite-sized pieces!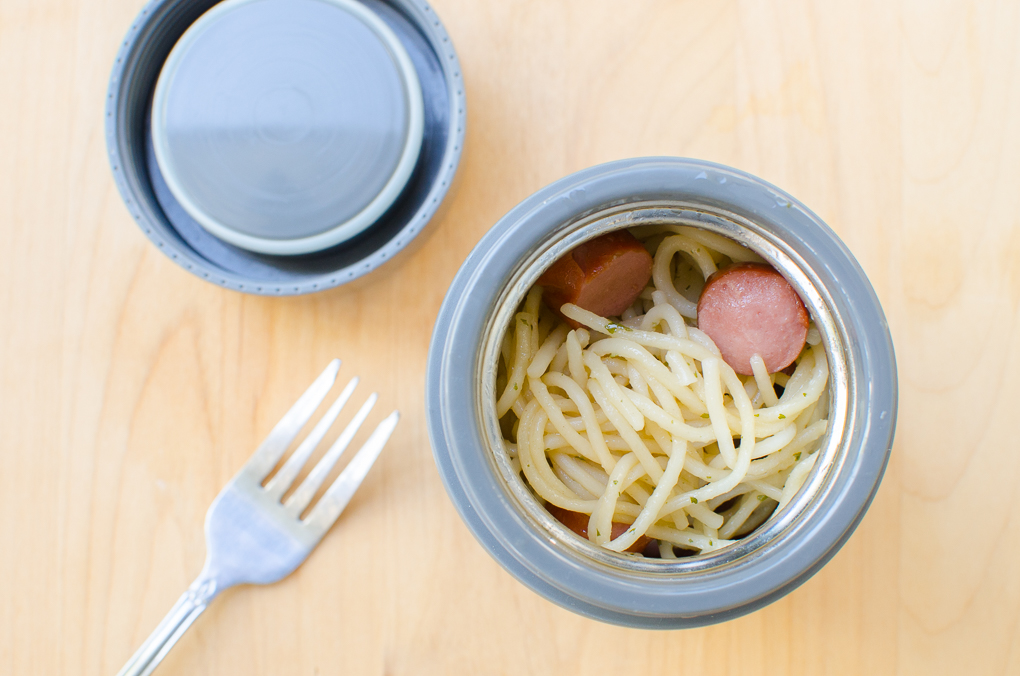 ---
Which lunch box best fits your family's lunch style???  There's something for everyone here!
RELATED:
Your Child Can Pack Their Own Lunch (Yes, Even Your Kindergartener)