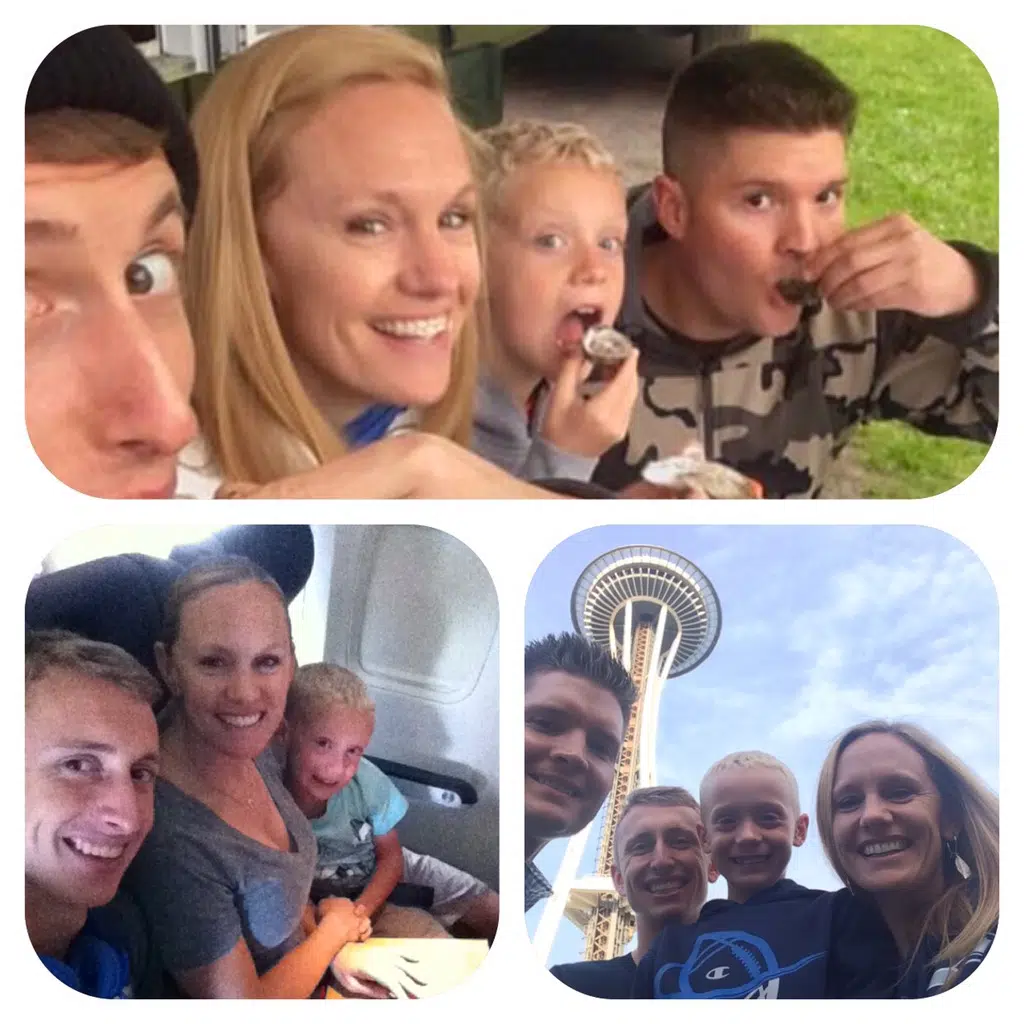 Erin had a tough time growing up. You name a childhood trauma and she lived it. So, she has every right to play the "poor me" card, but she doesn't. Instead, she is one of the bravest, most inspiring moms you could ever meet.
Erin joined the military right out of high school and served our country overseas. When she returned to the United States she decided to become a police officer to further serve the public. Sadly, her own mom was murdered before she graduated from the academy. After all that trauma, it would be understandable for Erin to be lacking in the whole mothering department. Nothing could be further from the truth. She may not have had the easiest of childhoods but she makes sure that she does everything in her power to give her two sons the very best one she can. Together, they travel to new places, try new hobbies, eat new foods and enjoy each other's company.
And, a beautiful thing happened along the way; by giving to her sons so generously, she found that she was reinventing not only their future but hers. She now has the stable, loving family she always craved. And, that is a beautiful thing!
---
What are mom stories? Mom stories are a little glimpse into the world of mothers around us. Every day brave mothers are doing astounding things and we want to recognize them. We hope you find inspiration through these stories. Do you have a mom you'd like to submit for a mom story? Send us an e-mail with a brief story (200-500 words) and a picture of the mom to comments@allmomdoes.com.