There are so many things to love about summer, but one thing I love most of all is increased time with my family. A great, affordable way to get out and unplug is CAMPING!! Here is the thing, whether you are a tent camper, trailer camper, cabin camper, it doesn't matter. It's all fun!
We are getting ready to go on our first camping trip of the year this coming weekend. As we've been packing and getting ready we've discovered some of our favorite camping items. So, to help you get ready for your next camping adventure, we thought we'd help out with a list.
Funny thing is as we went through our fave list we found something out…they were all Coleman brand! It seemed only fitting when the Coleman Store at The Outlet Shoppes at Burlington contacted us to be part of AllMomDoes that the two would work well together. While they sponsored this post, all opinions are ours.
1. Coleman Propane Grill / Stove – We aren't expert campers and we have a smaller vehicle so this double grill/stove was perfect for us and our family of 4. You can also get a griddle that goes on top of the stove. It's great for cooking. (20% off at The Outlet Shoppes at Burlington Sidewalk Sale and Coleman Tent Sale!)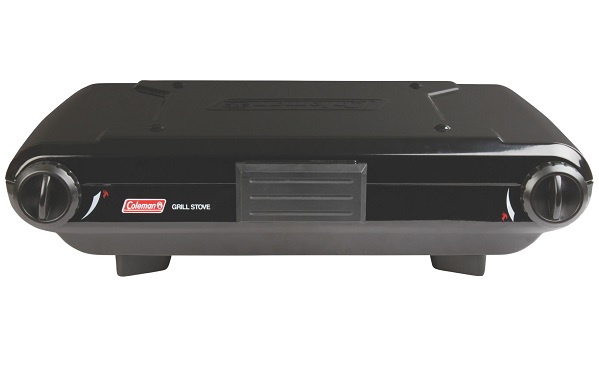 2. Coleman Sleeping Bags that decrease the chill. As long as I can remember we've had this orange sleeping bag with a hunting theme on the inside. It is kinda fleecy and the most comfortable, warmest thing ever. It's been handed down in our family for years! You can't go wrong with the Coleman sleeping bags. In fact, Kristina, one of our other bloggers here was just telling me that they have never had to replace their sleeping bags. They camp 4-5 times a year and have had their sleeping bags since she was a kid. Gotta love that!!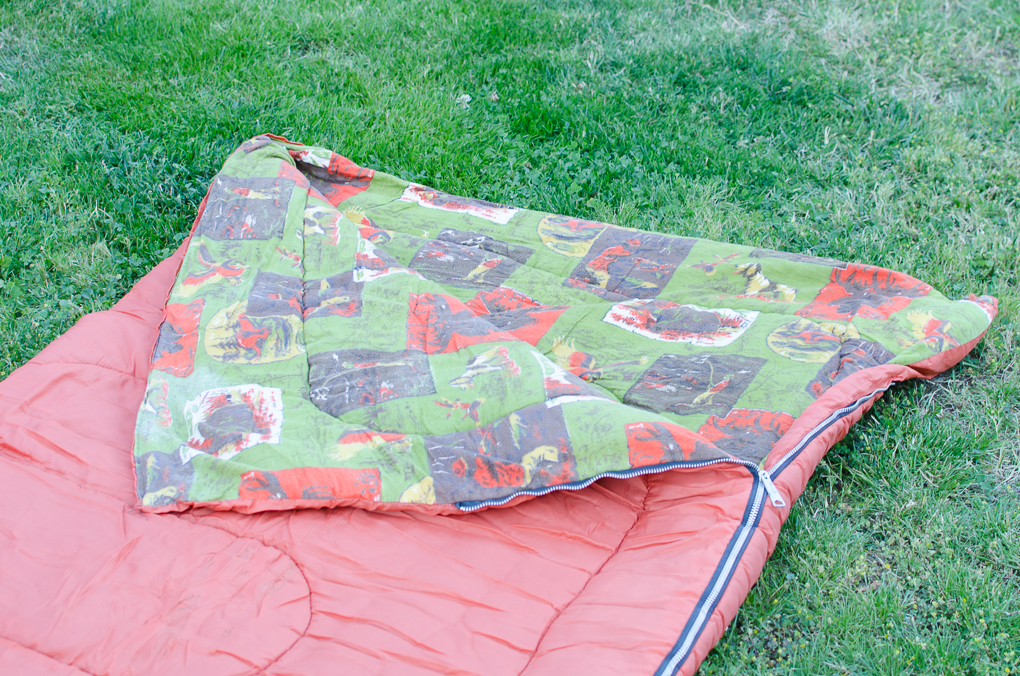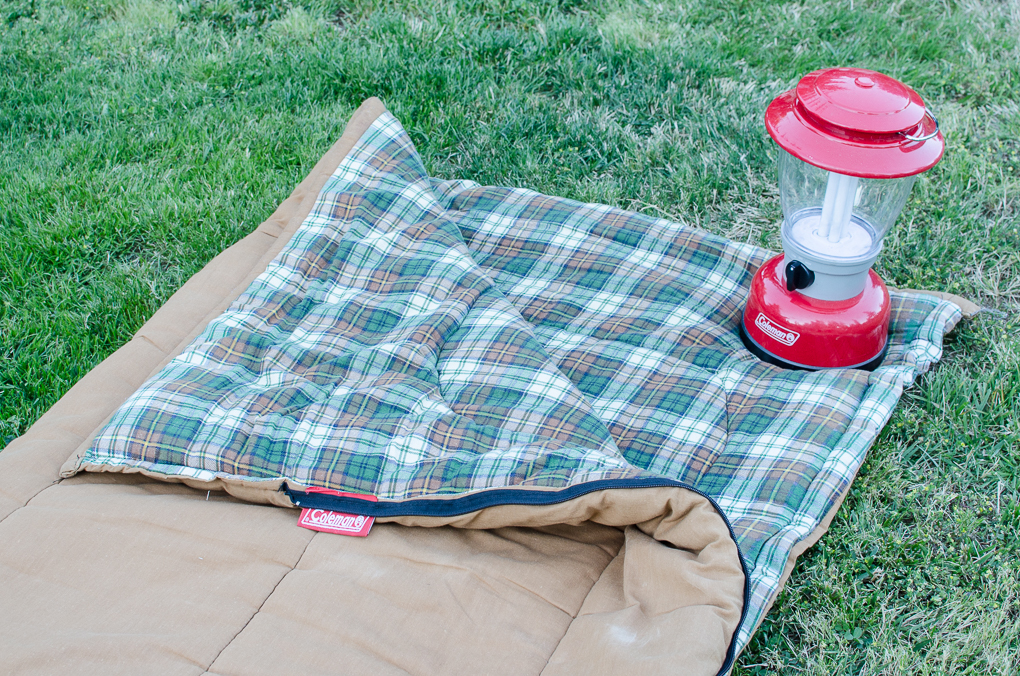 3. The most amazing Coleman cooler of all time. Okay, you guys, we were camping for an entire weekend with this thing and by the end of the trip the ice had not all melted. I'm not lying – this thing is fantastic! (15% off Coleman's famous cooler at The Outlet Shoppes at Burlington Sidewalk Sale and Coleman Tent Sale!)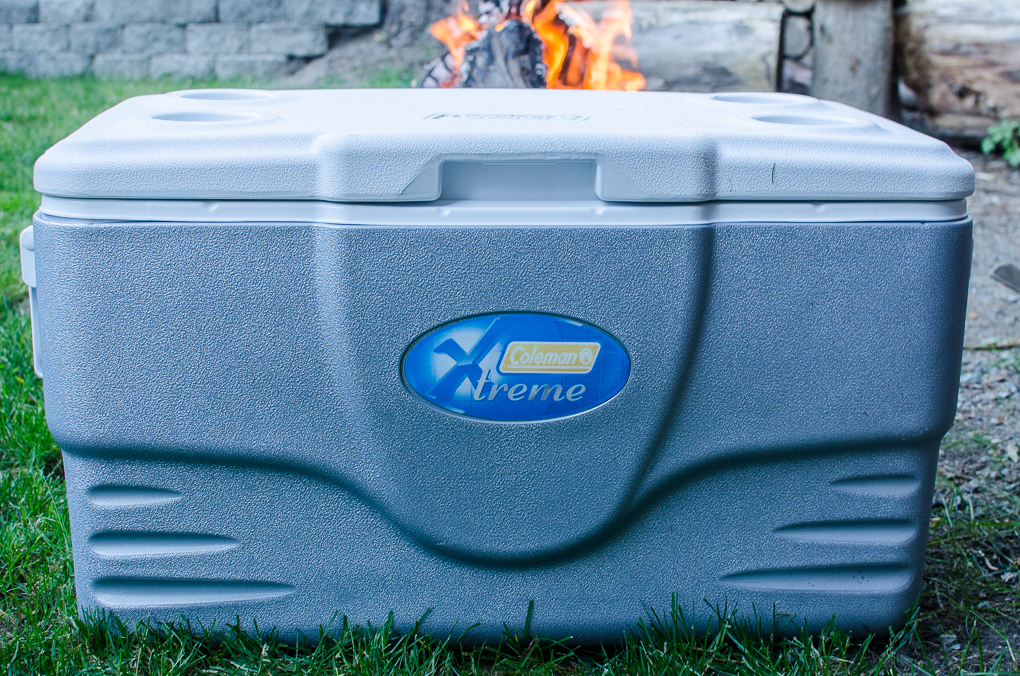 4. Airbeds – These things blow up so fast and are so comfortable. You don't have to be roughing it for your camping experience. Sleep in comfort!
5. Propane Lantern – My husband loves the fact that you can buy different equipment that all takes the same fuel source- propane! It makes it easy to make sure you have the right thing packed. We are all about simplifying if we can.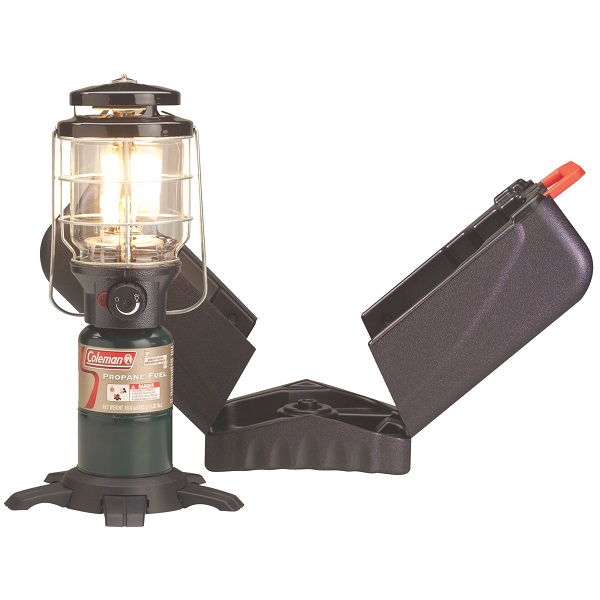 6. Coffee Maker – Coffee! Can't go without that morning refreshment, right? Ah, imagine it. You are sitting out in the morning at your campsite, a slight chill in the air and still in your sweatpants soaking in the sunrise while your coffee brews. Ahhhh. The Coffee Maker is propane and works just like a regular plug in coffee maker, not a percolator or French press.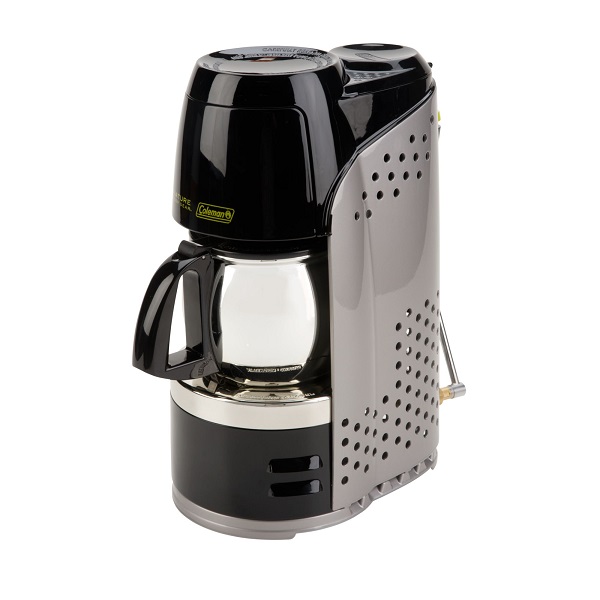 7. Kids Adventure Kits – How cute are these? Help your kids explore nature with the kids nature kit and kids adventure kit. Get them outside! Put away the Gameboys, the phones, the iPads and watch the bugs, or as my daughter calls them "buggys!" Not into bugs? You can study the birds and flowers!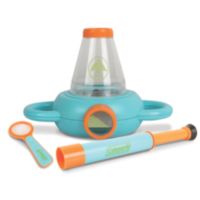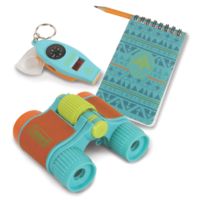 8. Mini LED Flashlights – LOVE our mini LED flashlights. These things are great at home as well because they are easy to tuck by the side of the bed in a power outage. My kids also love keeping theirs handy for reading in their rooms at night. So handy!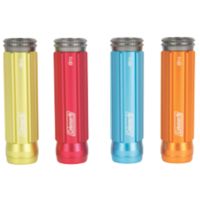 It's a no-brainer to look to Coleman for your next tent purchase as well, right? Nowadays they have both fast-pitch tents and conventional. If you are like me, a little green on camping, you may not know the difference. Fast pitch tents are touted as being up to 60% faster to set up. We are making do with our tent this year, plugging up a few of the water leaks with duct tape, but next year when we are in the market we plan to look at Coleman!
THIS SATURDAY you can join the tent set-up challenge with Jim & Lynette of PRAISE 106.5 and win a $50 gift card. Check out the fast-pitch tent in person and try it out!
Are you hooked on camping and Coleman yet? If you want some in person time testing out the products, head over to the Outlet Shoppes at Burlington to see all the great items for yourself and take advantage of their upcoming sale. PRAISE 106.5 will be onsite this weekend from 11am – 2pm for the Coleman big summer Sidewalk Sale and there are some fun giveaways happening.The best dressed camper is going to win a $50 gift card this Saturday (Ready to bust out your flannel and hiking boots?) and you can also submit your best s'more recipe online for a chance to win $50 as well (Enter online now through July 4th!)
Not sure which items are for you are your family, no problem! Stop by the Coleman store at the Outlet Shoppes at Burlington and they will help match you to the right products! Visit them at 448 Fashion Way Burlington WA or call 360-757-3548
So, now it's your turn. What are your favorite must-have camping items?
---
AllMomDoes received compensation in exchange for writing this blog.