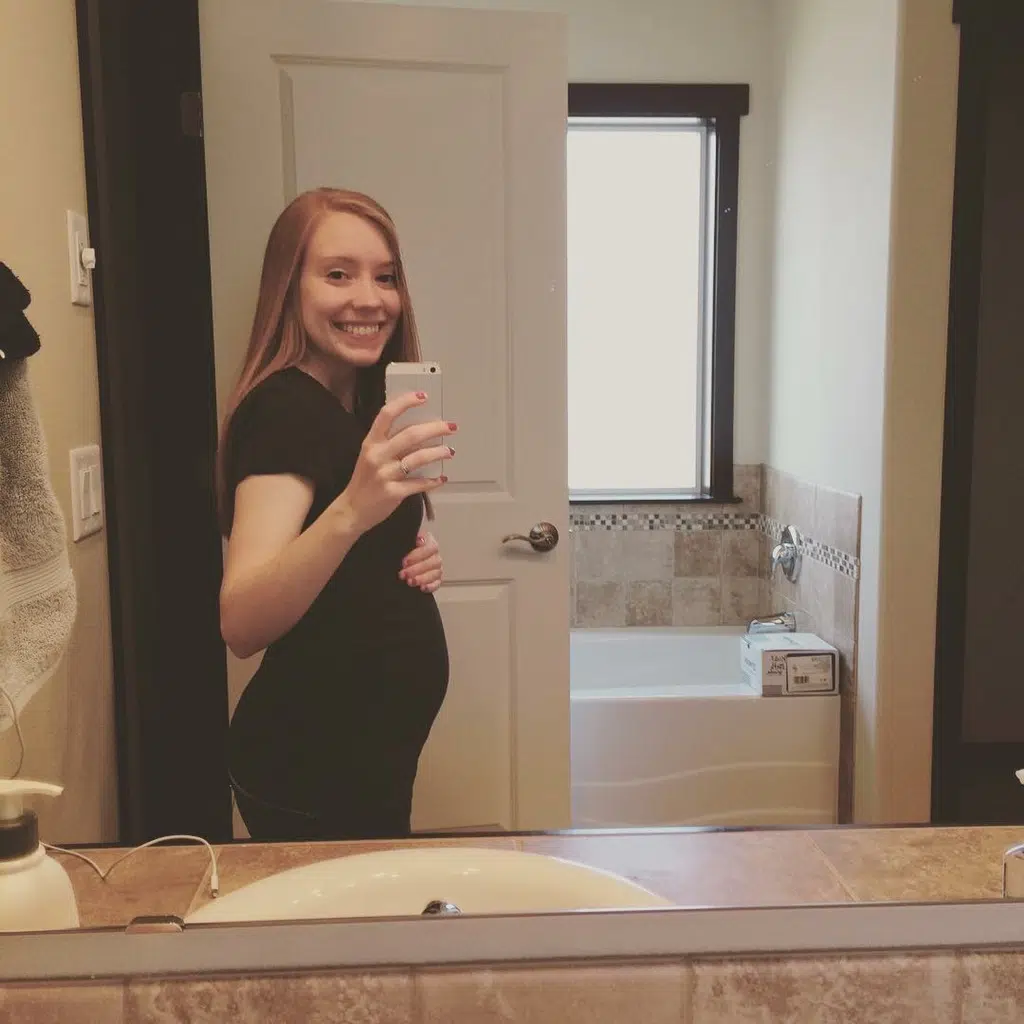 There's nothing quite that moment that you find out you're expecting.
From the moment that we find out that we're pregnant, our lives begin to change. Our whole perspective shifts, and suddenly we are spending our time thinking about the life to come with a little one. We are daydreaming about where they'll sleep or what they'll wear, and often wondering what kind of mothers we will be. From the very beginning, we hope to be the best mother we can to the child we are carrying.
But we often neglect the fact that our sweet baby had belonged to God from the very beginning.
Marissa, however, has kept that truth at the forefront of her mind throughout her pregnancy. Now 24 weeks pregnant with a sweet baby boy, she and her husband, Tyler, have kept the truth of God's care for their little one as their foundation through this time. As she has fixed her eyes on what matters most, peace and joy have radiated from her in most evident ways. It's practically contagious.
Pregnancy can be a time of worry and anxiety, but when you have faith to rest in and the peace of God to hold onto, it helps to keep your eyes off of worry and on the joys of what you're experiencing. And while I know that Marissa, just like any mom, has had moments of wonder and worry, she has set such an example of faith and dedication to me and those in her circle of influence. She never hesitates to say that her little boy belongs to the Lord first.
Choosing to have that as your foundation from the very beginning is not always easy, but it allows for grace to thrive as you embark on your motherhood journey. You can let go of so much fear and move forward into joy. Joy that will only make motherhood sweeter!
So this one's for you, Marissa. Your dedication and perspective are a wonderful reminder to moms everywhere!
---
What are mom stories? Mom stories are a little glimpse into the world of mothers around us. Every day brave mothers are doing astounding things and we want to recognize them. We hope you find inspiration through these stories. Do you have a mom you'd like to submit for a mom story? Send us an e-mail with a brief story (200-500 words) and a picture of the mom to comments@allmomdoes.com.