I've said it before and I'll say it again:
I bought my house because of the blueberry bushes in the backyard.
A few years ago we began looking for a smaller house. We spent the previous 17 years on five wooded acres in a house with 30 stairs. It was time to downsize and focus on the next phase of our lives.
When we toured our current house we found it to be small and rather boring. There was nothing wrong with it, but also nothing to make it unique. UNTIL, I went into the backyard and saw the mature blueberry bushes. Between bites of blueberries, I leaned over to my husband and whispered, "I want this house!" We made an offer the same day.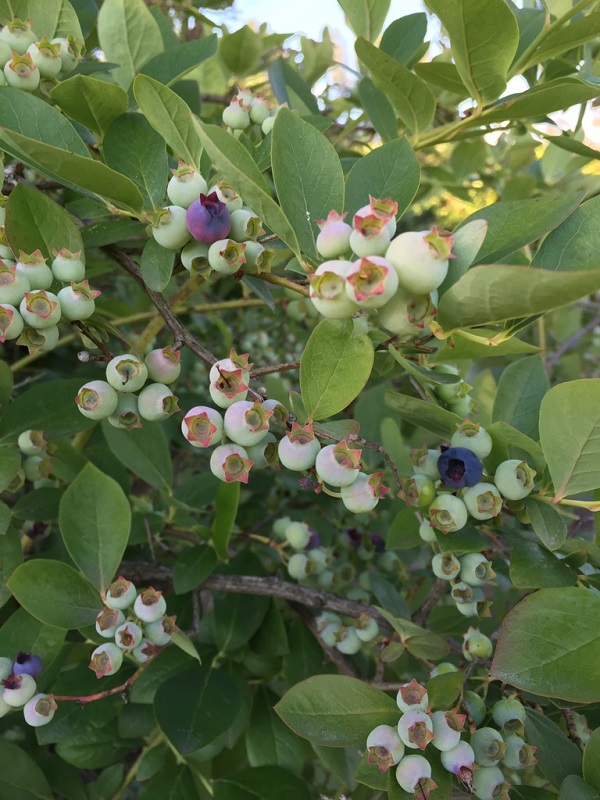 I'm not sure when my love for blueberries began. It may have been when I was introduced to the book: Blueberries For Sal by Robert McCloskey. This classic Caldecott winning book (first published in 1948) continues to be a bestseller even after all these years. It's a sweet story with unique block printed pictures and I loved it as a child.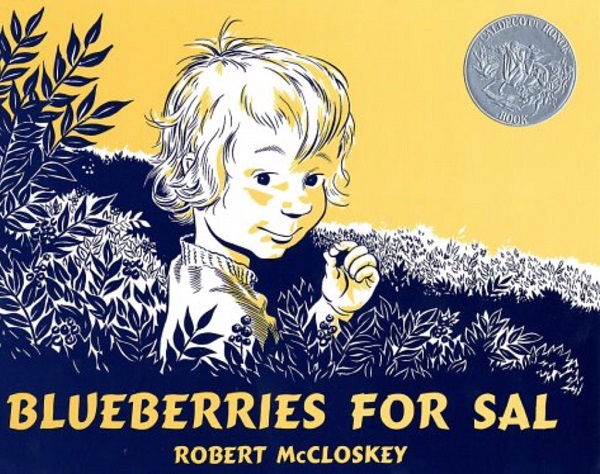 Now that I'm an adult, there are even more reasons to love blueberries. Did you know that one cup of blueberries has a mere 85 calories and no fat or cholesterol? They do, however, have almost 4 grams of fiber and 24% of your daily goal for vitamin C (based on a 2000 calorie a day diet).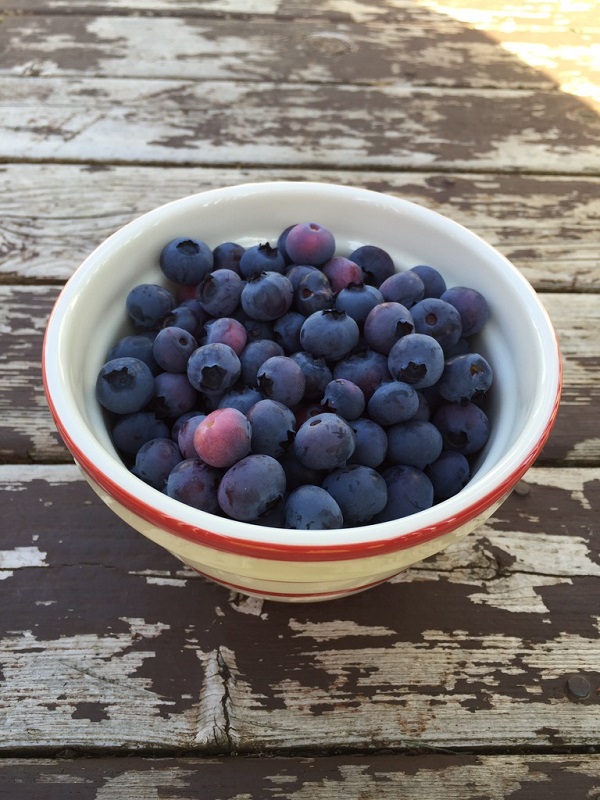 And, talk about ease and versatility! Pick or buy a flat at the farm. Remove any stems or leaves. Throw them in freezer bags (don't wash them first). And, that's it! Frozen blueberries can be added (still frozen) to pancakes, muffins, cornbread, coffeecake, or pretty much anything else you can imagine.
Let me share a couple of new blueberry recipes for you to try: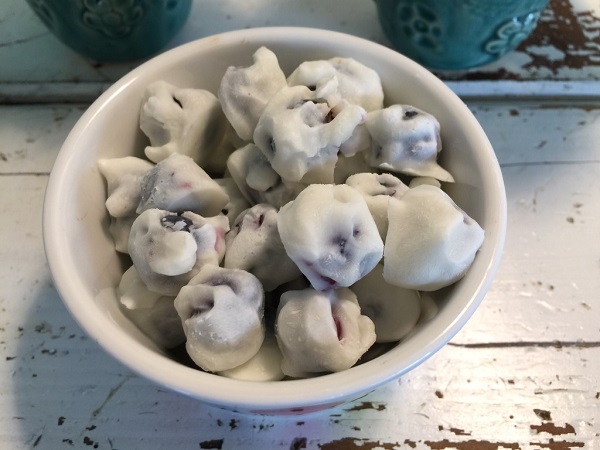 Yogurt Blueberries: Stir Greek vanilla yogurt and blueberries together in a small bowl. Fish the yogurt covered blueberries out with a fork and place them on a waxed paper lined cookie sheet. Freeze until firm. Your kids will love these!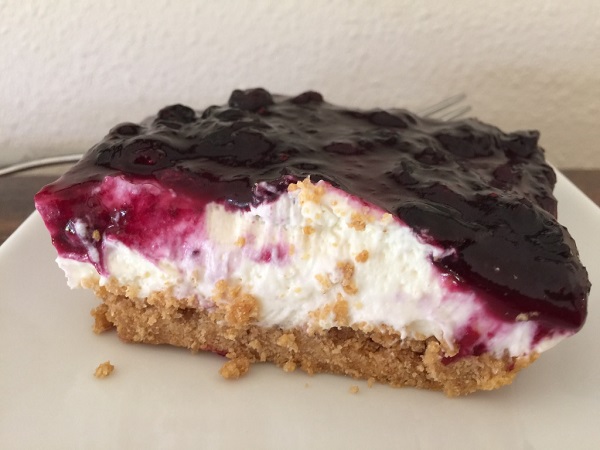 No Bake Blueberry Cheesecake: Stir together: 2 cups of graham cracker crumbs, ¼ cup of sugar and 1 cube of melted butter and press into a 9X13" pan (I spray mine with cooking oil). Place the pan in the fridge or freezer while you make the filling.
In a mixing bowl with a whisk attachment, beat together: 2 – 8 ounce packages of room temperature cream cheese and 1 cup of powdered sugar until smooth. Add 1 pint of whipping cream, 1 teaspoon of vanilla extract, 1 teaspoon of almond extract and 1 teaspoon of freshly grated lemon peel. Turn the mixer to high and beat for 2-4 minutes or until the mixture thickens. Pour the filling over the crust and cover and chill in the fridge for 2 hours (or more, if you can stand to wait).
While your cheesecake is setting up, make the blueberry sauce. In a medium saucepan, place: 2 cups of blueberries, ½ cup of sugar, 1 tablespoon of butter, 2 teaspoons of cornstarch, 1 teaspoon of vanilla extract, and 1 teaspoon of lemon peel. Cook over medium/high heat (stirring often) until the mixture comes to a boil. Turn the heat down to low and simmer for 5 minutes. Pour it into a bowl and let it cool for a bit. Then, cover and chill until you're ready to serve your yummy cheesecake. Pour the blueberry sauce over the top, cut into squares and enjoy!
Whether you enjoy blueberries straight off the bush, or cook them into a decadent dessert, I think you'll agree that summer isn't summer without them!