Family albums often sport the same types of pictures; the kids on the first and last days of school, everyone dressed up for the holidays, travel pictures and the obligatory naked-baby-on-a-blanket pictures.
And, yes, they're fun to look at and they're a good way to mark the passage of time. But, I have the benefit of hindsight (a LOT of hindsight!). My kids are grown and here are the pictures we wish we had taken:
The Family Cars: So many of our family stories start with: "Remember the car that …". We had some really old cars and most of them broke down constantly. We really regret not having a picture of each one. The vast number of cars we went through warrants its own album! And, trust me when I say that the guys in your family will want to show their kids and grandkids the cars they drove and rode in someday (my husband loves the pictures of his dad's old cars).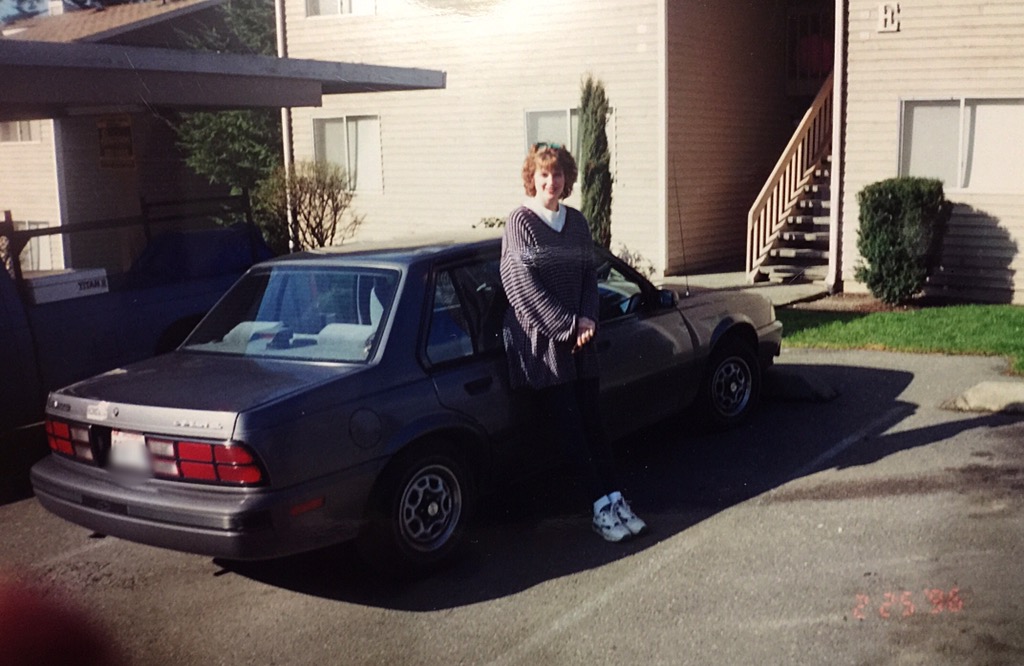 Favorite Stuffed Animals or Blankets: These cherished items sometimes don't make it to adulthood. I wish I had pictures of my favorite ones (I'm talking about you, Lambchops!). Your kids will love having a picture of their special "lovies". (The picture below is of my grandkids' favorites: Winnie and "Bruce").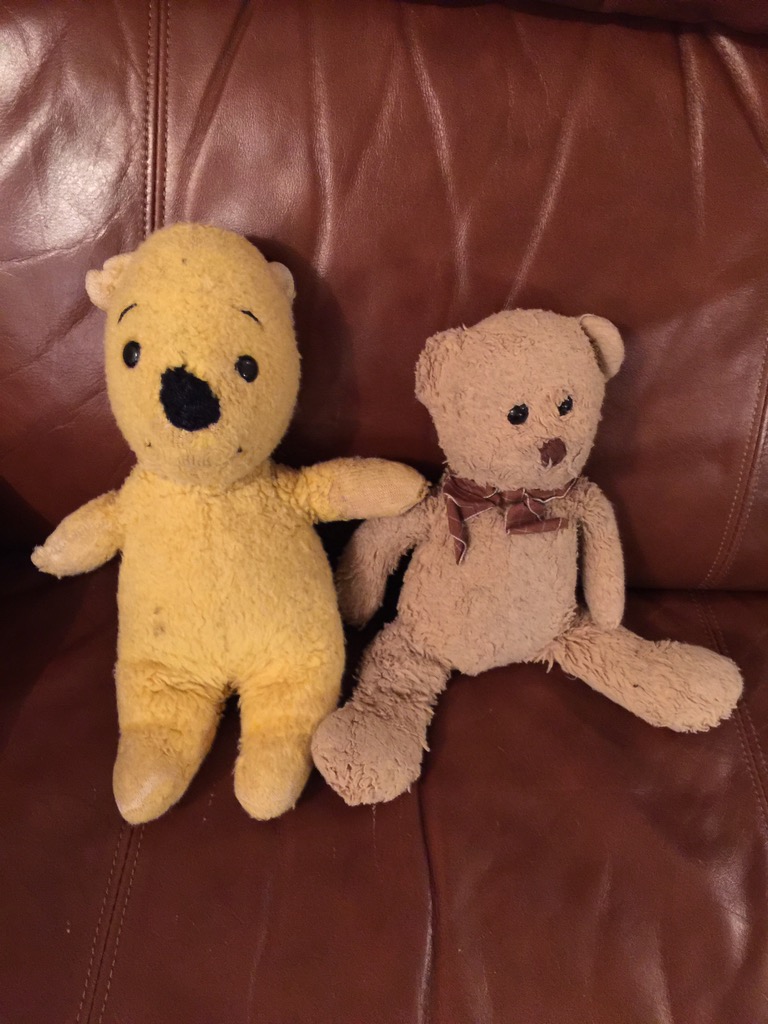 Pets: We did take pictures of most of our larger pets but missed out on some of the frogs, lizards and snakes. Your child will definitely remember each pet no matter how weird or tiny they were and wish they had a picture of them all.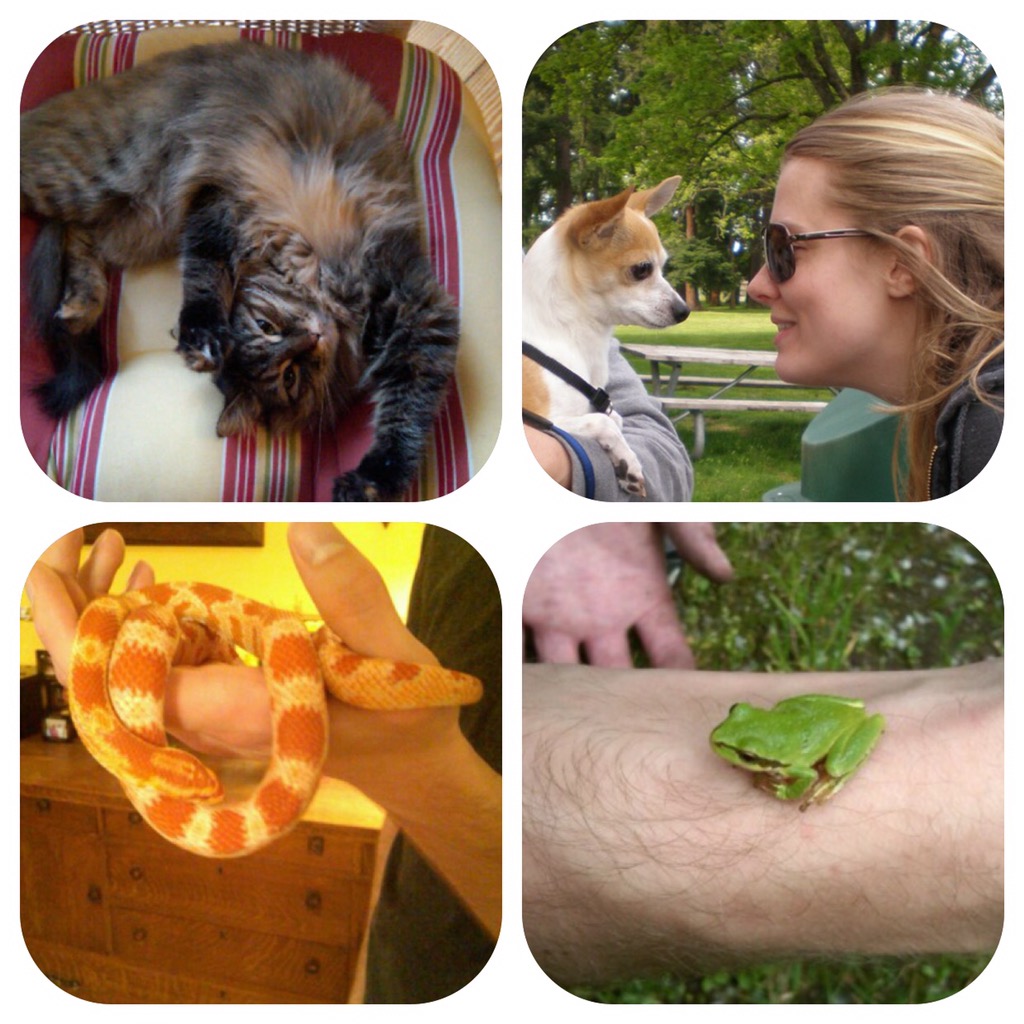 Best Friends: Best friends come and go in childhood. In these days of social media, people find each other after years apart. I really wish I had pictures of myself with some of the people I've reconnected with. We would so enjoy them now.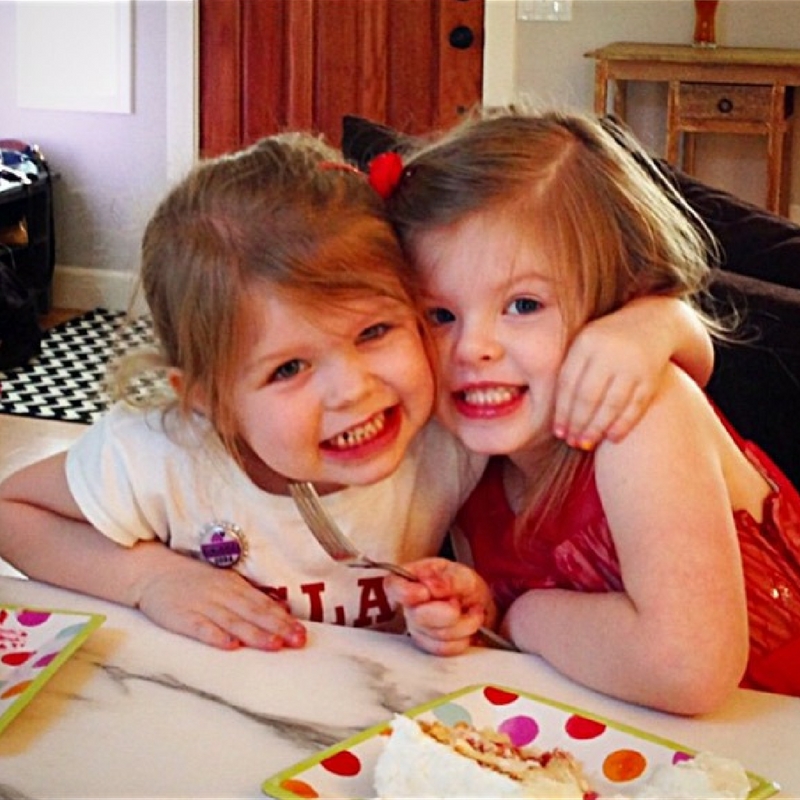 Favorite Teachers: A child always remembers their favorite teachers. I wish I had a picture with the teacher who instilled the love of writing in me, or the one who was so "mean" but taught me so much.
Silly Moments: My kids love the pictures in our albums where one of them is crabby or the ones where my eldest tried to leap into the shot right as I took it (she still does that). One of their favorite pictures of all time is of my middle child with her brother's folded stack of underwear on her head and her sister in the foreground photobombing the shot (again).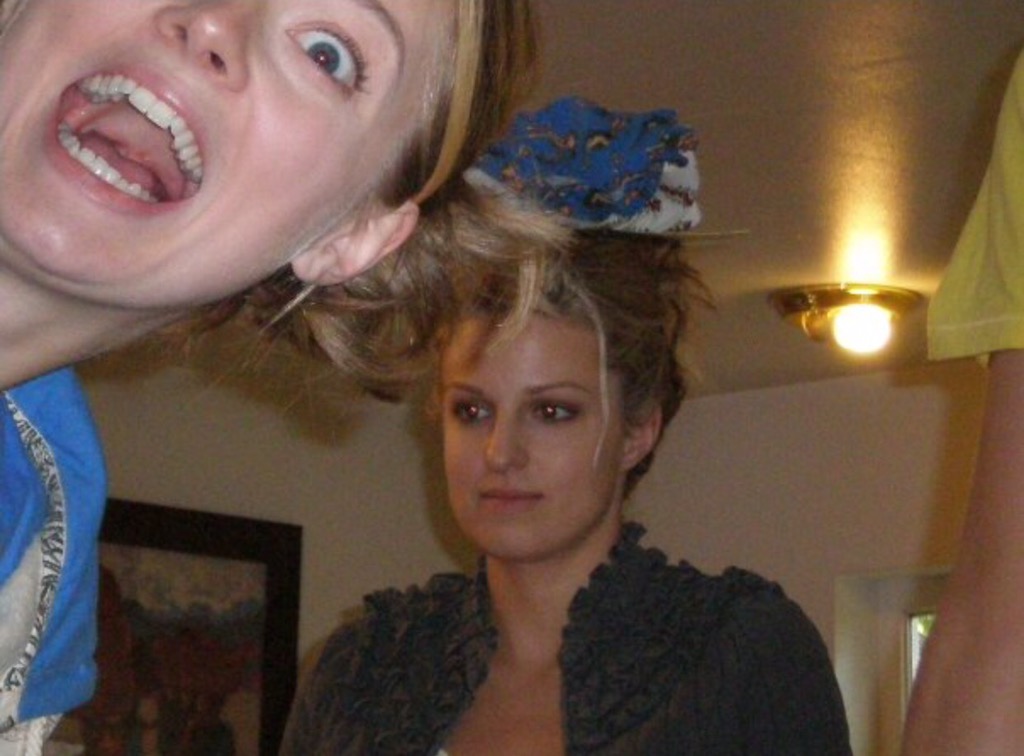 Favorite Outfits: Fashions come and go and the more shots you have of them the better. My daughters cringe at the outfits they used to love. Glasses that took up half their faces? Fanny packs, flip-up sunglasses, and scrunchies? Jellies, sweatshirts and leggings? Thank you, 1990's! (Notice I cut the heads off of my girls – they are still traumatized about the huge glasses they wore).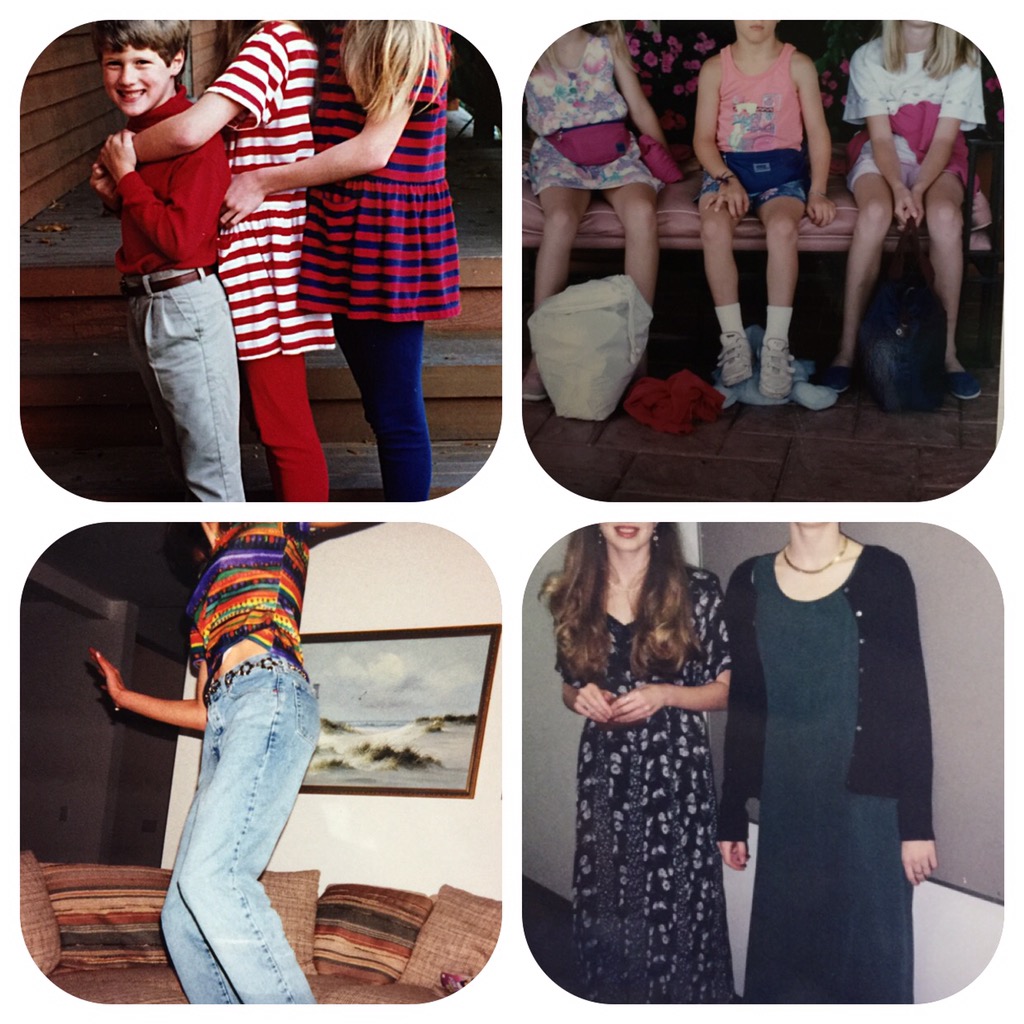 The Neighborhood Gang: Oh, how I wish I had pictures of my old neighborhood gang and the pirate ship that was actually an old cherry tree. Or, us with the intricate city we made in the gravel. I would love to see those faces again. My kids feel the same way about the neighbor kids they grew up with.
Favorite Toy or Activity: I belong to some retro/vintage groups on Facebook and the topic of conversation often is about the toys we used to love. Some of these items are worth a fortune now (if only I'd kept my first edition Barbie in her box instead of play with her!). Your kids will enjoy having pictures of their favorites.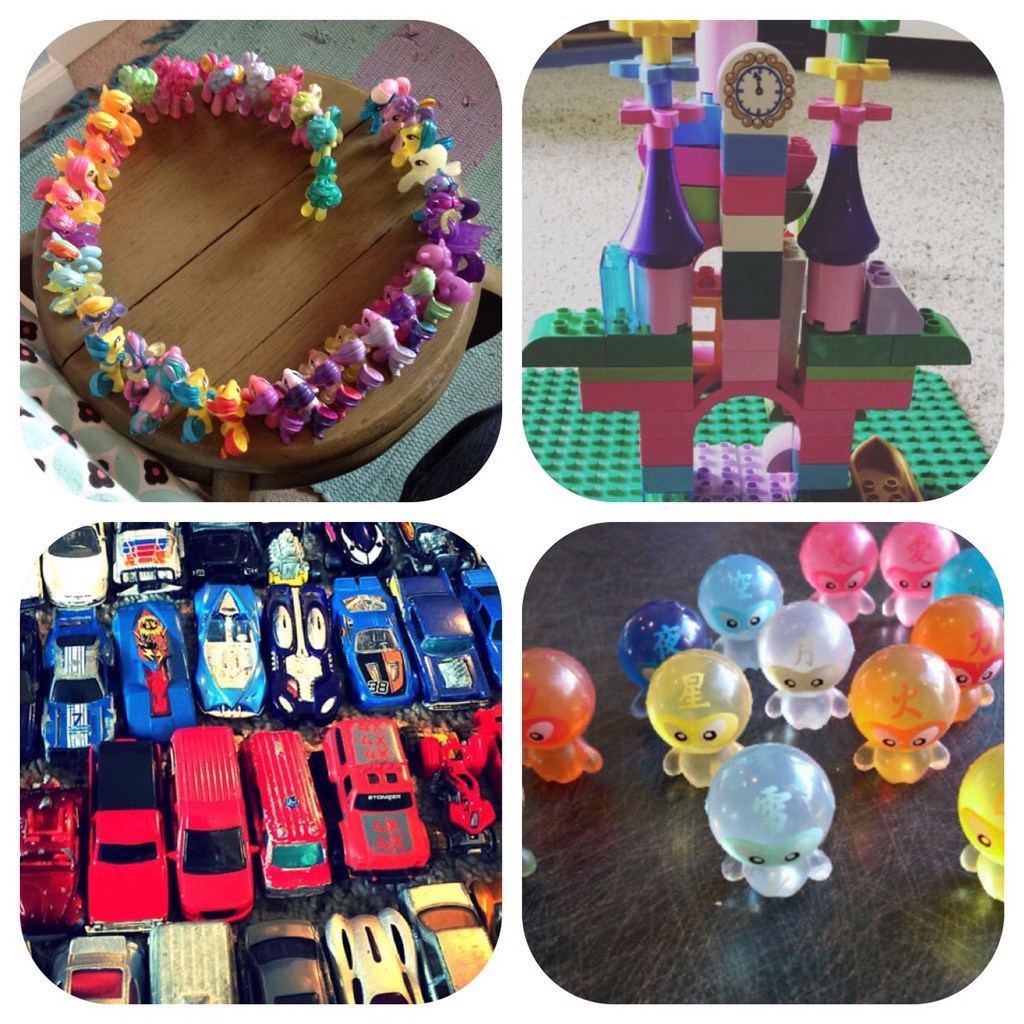 Jumping Pictures: My kids began doing jumping pictures in the early 80's (way before it became popular). It started when my eldest was two and asked if I would take a picture of her jumping off the couch. They became famous in their circle of friends for doing a jumping shot everywhere they went. Now, we have a whole collection of epic ones and it has become a fun tradition.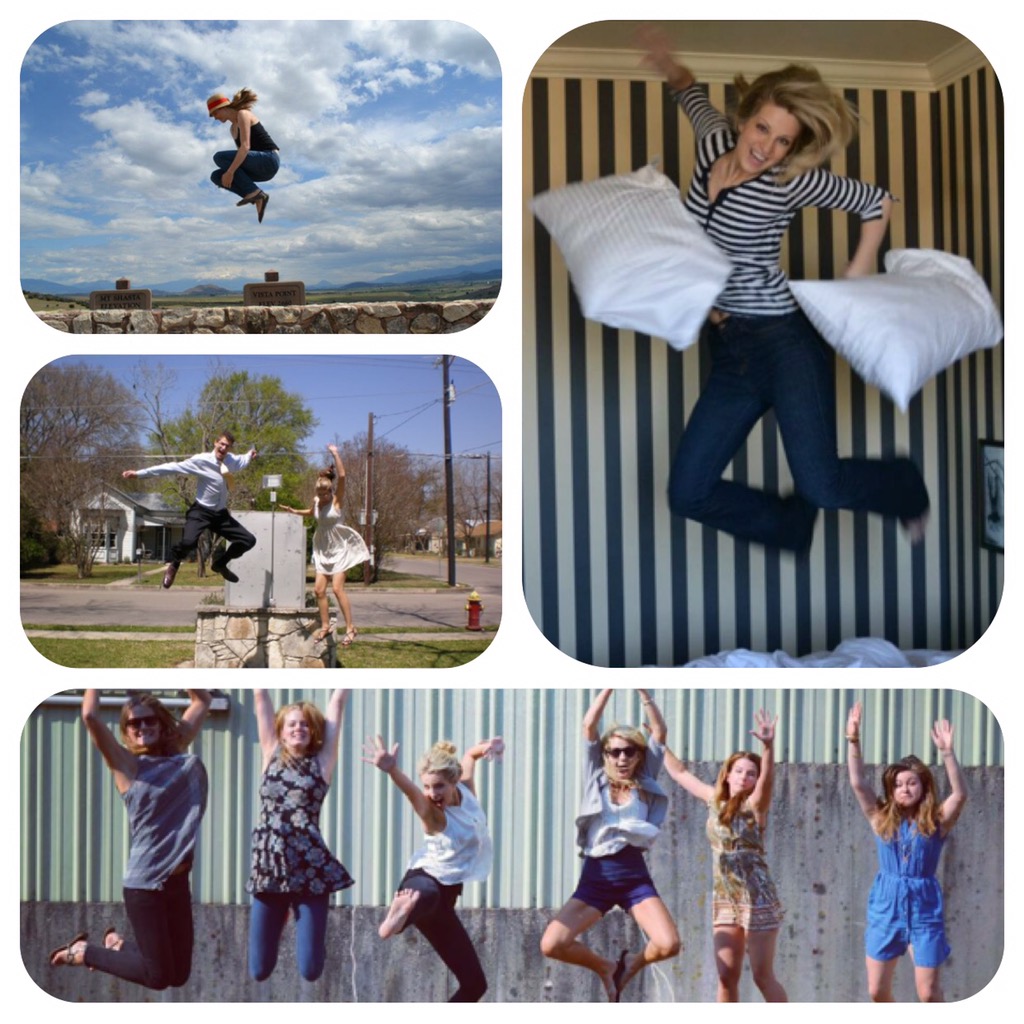 So, by all means keep taking those lovely posed photos of your families, but I hope this list gives you some ideas of pictures your family will also appreciate having in the years to come.