When I was a child, I loved the days between Thanksgiving and Christmas. They always felt like a combination of torturously slow-moving hours and exhilarating speed as we moved closer to Christmas Day. Part of me wanted to savor them, while the other part of me ached for them to speed quickly by.
And, then I became a mom and I watched my own kids go through the same sweet agony of impatient waiting. Now, I was the one being asked hundreds of times: "How many more days until it is Christmas?!"
Ever since the beginning of our modern celebration of Christ's birth, mothers the world over have been asked this same question thousands of times. No wonder they found ways to help their kids count down the days until Christmas morning!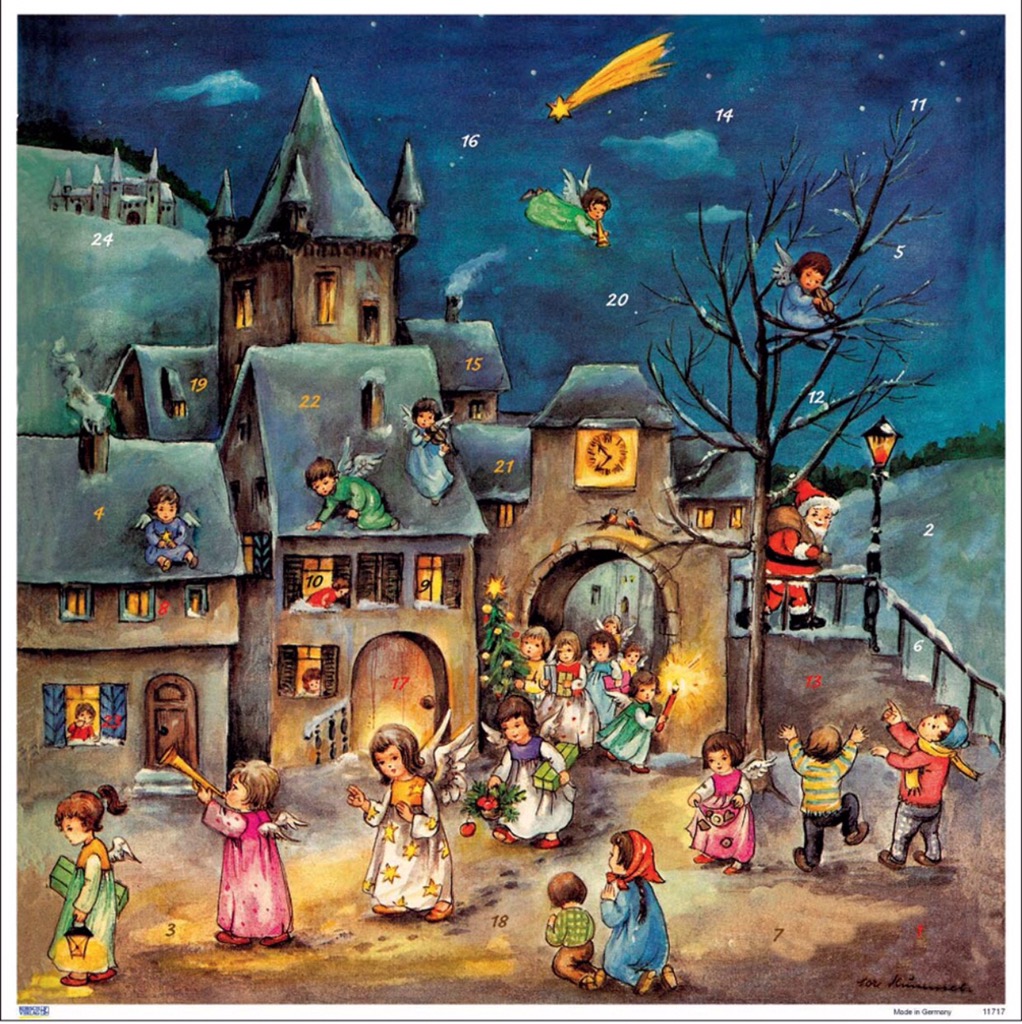 Back when I was young, imported cardboard advent calendars were all the rage. They hadbeautiful pictures on the frontand each door could be opened to reveal a small picture. I thought they were magical.
And, then one year my mom brought home an advent candle. It was numbered from one to twenty-four and decorated like a Christmas tree. My siblings and I watched it burn from one number to the next, blowing it out when it hit the right spot. We loved it.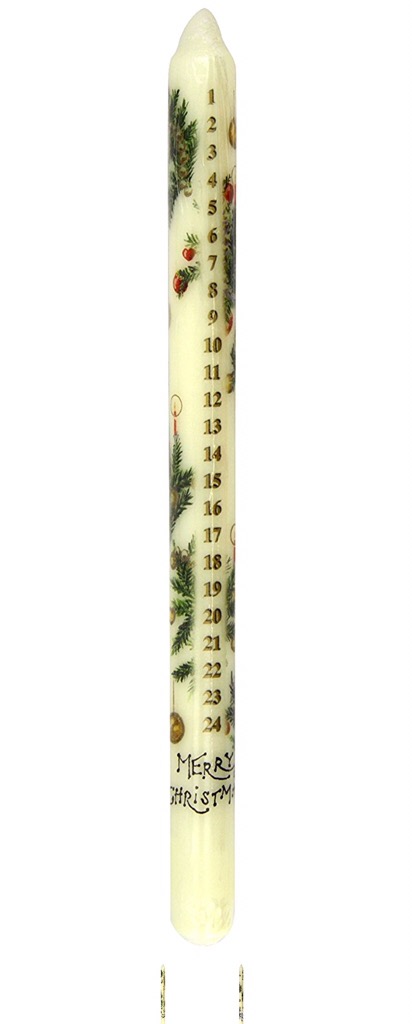 One year, my kids and I made simple paper chains out of red and green paper. Each chain had twenty-four links and they'd tear a link off each day and watch as their chains grew shorter the closer they got to Christmas Day.
When my children were a little older, stores began carrying chocolate advent calendars. That first year, my youngest ate all of his chocolate in one day when I wasn't looking! But, the girls always took joy in opening the doorseach day and finding a candy shaped like a different toy.
I've seen some lovely wooden advent boxes with twenty-four little drawers for candies and trinkets. I would have loved one of those as a child and, as a mom, I was sorely tempted to invest in one. But, then I realized that that would have meant filling twenty-four drawers times three! It was just too much for me to wrap my head around.
But, I love the idea of buying twenty-four books, wrapping them and having the kids open a different book each evening to read together as a family. The books couldall be bought at Goodwill to keep the cost down. This would also take care of the constant whining that moms hear every day to open "just one present".
Another wonderful family idea is to read a different Bible verse together each night of December. What a great way to combine scripture learning and the countdown to our Savior's birth.
If you're feeling really industrious, an activity advent is fun for the kids. This would involve a different (simple!) activity each day: having cocoa with a candy cane in it, making an easy ornament, or looking at Christmas lights, etc.
Another idea is the random acts of kindness advent calendar. Each child does a random act of kindness every day in December. They could come up with their own ideas or there are ready-made lists online (they're also available for the scripture verses and activity ideas).
Or, how about the new trend of the reverse advent basket? The kids put one food item into an empty basket each day until the basket is full. It is then taken to a local food bank for donation.
There are even Lego advent calendars now! I have to admit: I bought one and I can't wait to play with it with my grandkids.
I also found the exact advent candle my mom bought all those years ago! I'm excited for it to arrive. I'm going to light it each night and sit and remember my mom and how she tried to make each Christmas special for us.
Whether you use the days of December to teach scripture verses, or whether you simply enjoy opening the doors of an old fashioned cardboard calendar, may you find a way to celebrate each and every day of December, counting them off as we head towards the day we celebrate our dear Savior's birth.