Our family isn't an elf-on-the-shelfer type family. I can't really get my act together and, to be totally honest with you all, I find the elf a bit creepy. I don't really like the thought of a little elf looking at me and getting into mischief. So, not for us. HOWEVER, I recently discovered something else we've been having fun with and I wanted to let you know about it in case you are wishing you could find a little something fun to do with your family over the Christmas season.
I was given a copy of The Shepherd on the Search: Finding Christ in Christmas to test out with my kids and let you know what we thought.
The Shepherd on the Search is a variation to the Elf on the Shelf. You have a little stuffed shepherd and he is on his way to search for Jesus. Here is our experience with this little game so far.
1. My kids love the shepherd. My daughter wants to snuggle with him all the time and thinks he is precious. She wants to find him and save him all the time. It's so sweet.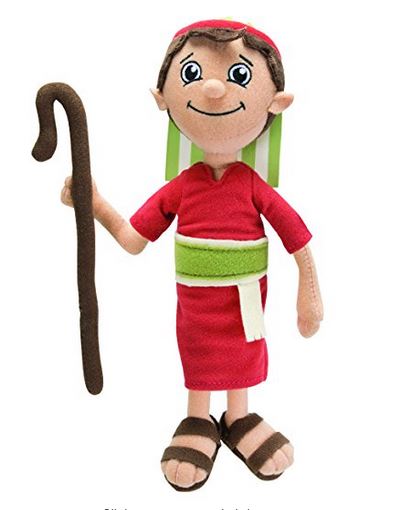 2. We have decided, as the shepherd searching for Jesus, he will be searching for the 'light' of the world in all the wrong places. So, we usually put him next to a light in the house as he is searching. Or, one day he was looking by the light in the fridge. We've been talking about how Jesus is the light of the world.
3. We talk about Jesus. I love that this helps us keep Christmas focused on Jesus.
To be fair, we've never tried Elf on the Shelf so my kids don't have experience with that. However, so far we've been really enjoying the Shepherd on the Search and would highly recommend it if you are interested in a new tradition similar to Elf on the Shelf.
This set from Dayspring comes with the plush shepherd, hardcover interactive storybook and a Nativity keepsake box. How do you feel about Elf on the Shelf, and would you ever try the Shepherd on the Search instead?