Are you still working on your Christmas shopping? We've got you covered! Shop local, support small business, and finish your Christmas shopping with unique and thoughtful gifts. Check out our holiday gift guide and cross everyone off your list!
And, as a special shopping tip, check out a couple local auctions happening that are sure to save you lots of money this holiday season. Simply head over to www.spirit1053auction.com or www.praise1065auction.com. Family fun, vacations and even a CAR at big discounts. Hurry over – ends 12/19!

Giggle & Wiggle Playscape
Giggle & Wiggle Playscape is a premier indoor playground in Mill Creek that provides a safe and fun place for children to play and learn. The perfect place for any day: rain or shine, hot or cold. We are spontaneous drop-in fun. Parents must remain with children. Free WiFi and seating is provided to relax while you watch your child play.
https://www.gigglewiggle.net/#fun
PlayHappy Café
An upscale, innovative family and community focused gathering place for little ones and their favorite grown-ups. Located in Lynnwood just off the crossroads of the I-5 and 405 freeways, it's an ideal place for a playdate. Our 8,500 square foot space includes a large, imaginative play space designed for little ones 0-6, a separate area for infants & crawlers, a café serving delicious food & beverages with free Wi-Fi, birthday party rooms, preschool classes, and enrichment classes.
Roo's World of Discovery
A great gift for a kid or a mom. Fun for the kid, a break for mom! Roo's World of Discovery in Kirkland is a small, independent indoor play and learning space. Offering play, activities, toddler groups, low-sensory times, and playdates for working parents of special needs kids, it's worth checking out!
http://www.roosworldofdiscovery.com/
Time4Kidz Drop In Playcare
Give the mom in your life a break – and the kids in their life some fun! We have a creative environment that is fun and educational for your Kidz while providing you peace of mind when you go shopping, run errands, need a break, have a doctor's appointment, need a night out, or any special occasion.

Anderson Family Farm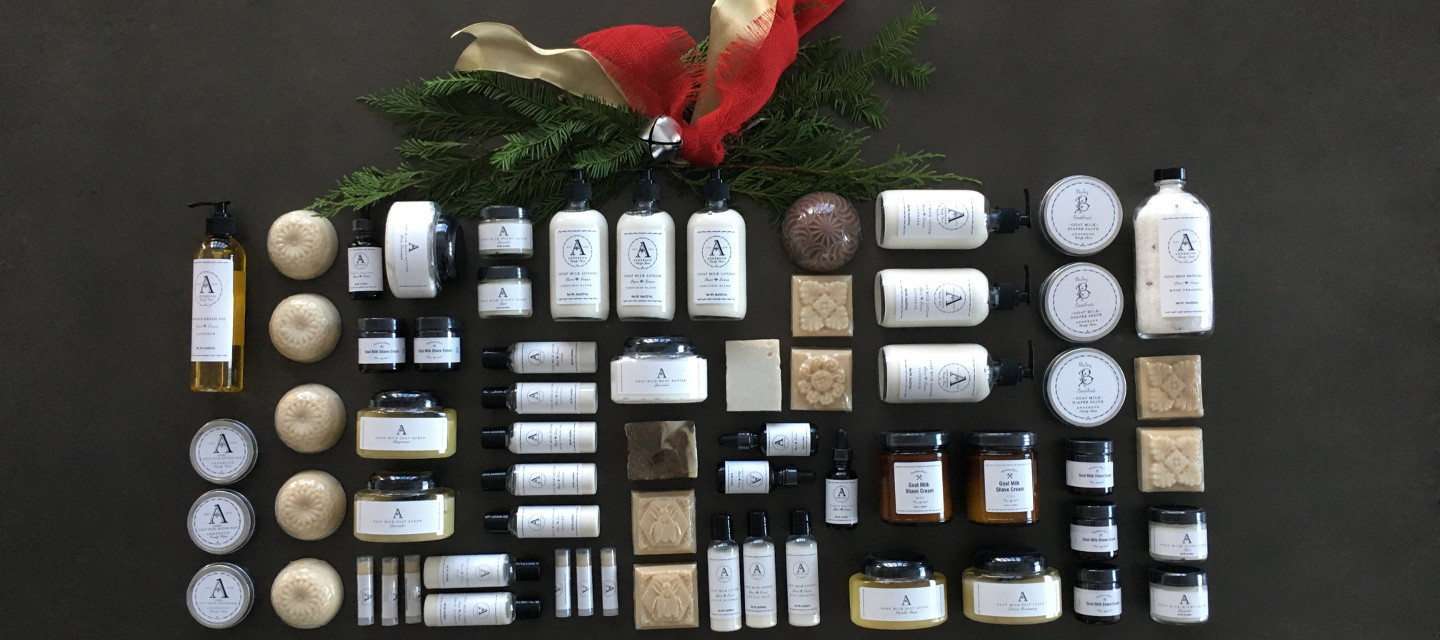 Anderson Family Farm, by God's Pure Grace, creates artisan goat milk body care products on our beautiful farm in central Washington.
https://andersonfamilyfarm1979.com/
Beauty By Anita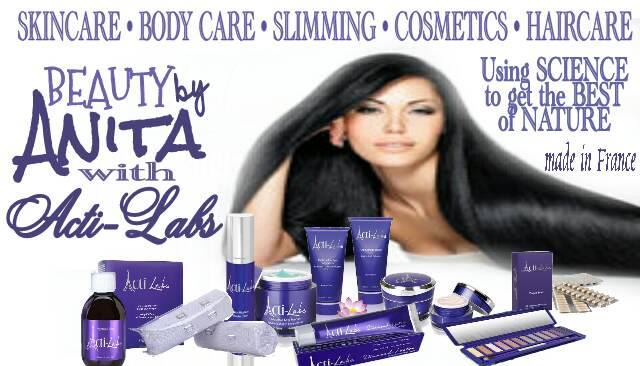 Acti-Labs made in France not just Skin or body care. Using Science to get the best of nature. Cosmeceutical and Nutriceutical grade natural ingredients provides healthier solution for beauty and personal care. Specifically formulated professional treatments to guarantee reliability in every product for visible results. Surgery like medically inspired beauty care products formulated for Elite Spa's now available for home use without the high price. Let Beauty by Anita help you with your beauty essentials!
Anita Manuel
425-791-2825
amanuel64@yahoo.com
www.acti-labs.com/me/anita-manuel
LuLaRoe with Tiffany Beddoe
I have a LulaRoe Boutique in Thrasher's Corner and offer daytime, evening and weekend shopping hours.
Tiffany Beddoe
https://www.facebook.com/groups/639974252819091/
SeaTown Sole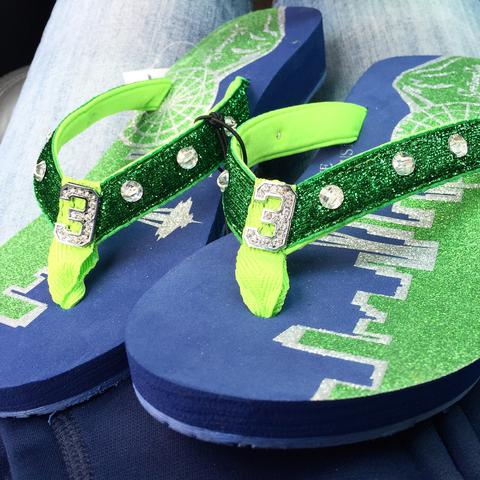 Represent your hometown pride with unique products from SeaTown Sole!

Essential Charm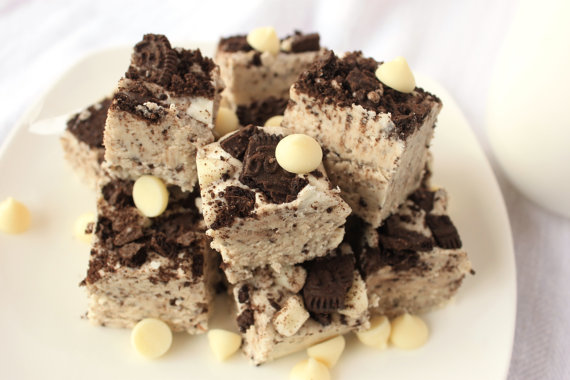 We are a husband/wife team from Marysville, WA that makes and sells artisan fudge! During the holiday season, we have special flavors available, and we always take custom order requests. Fill everyone's wish list with a sweet treat from Essential Charm!
Kimi Crombie
essentialcharm1@gmail.com
http://kimialex.etsy.com
Klesick Farms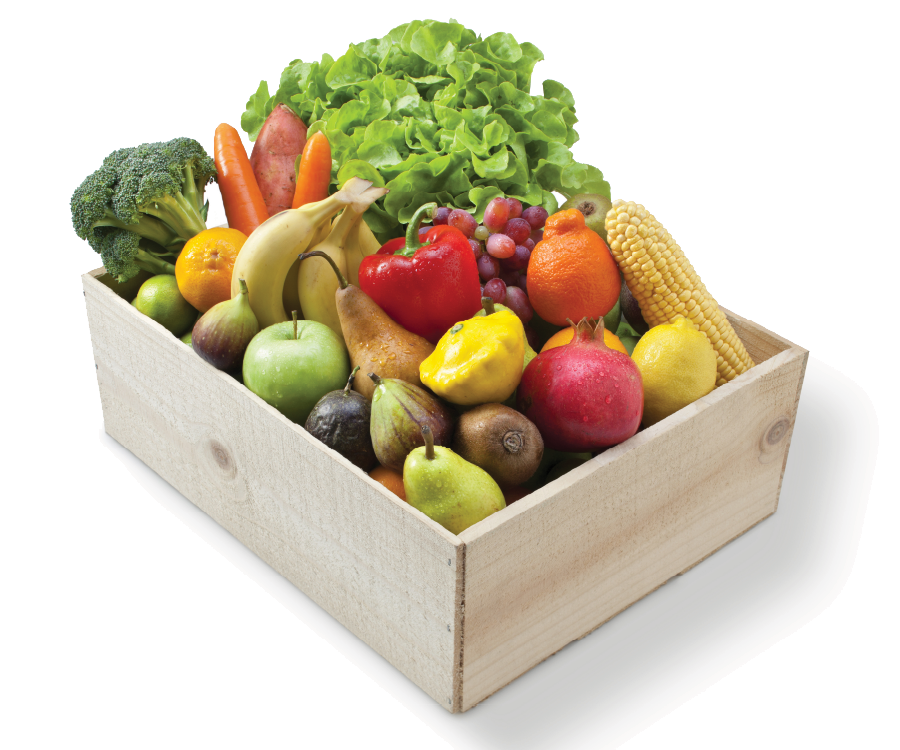 Eat better, feel better. With a 'box of good' from the Klesick Farms, you'll get some of the freshest, organically grown, non-GMO produce and products available – all conveniently delivered right to your door. Because much of our produce is direct from local farms, you'll find our quality is often superior to what you'll find in stores, without paying a higher price. See what great, local, delicious gifts you can give to your loved ones!
http://www.klesickfamilyfarm.com/
Loanstar Home Lending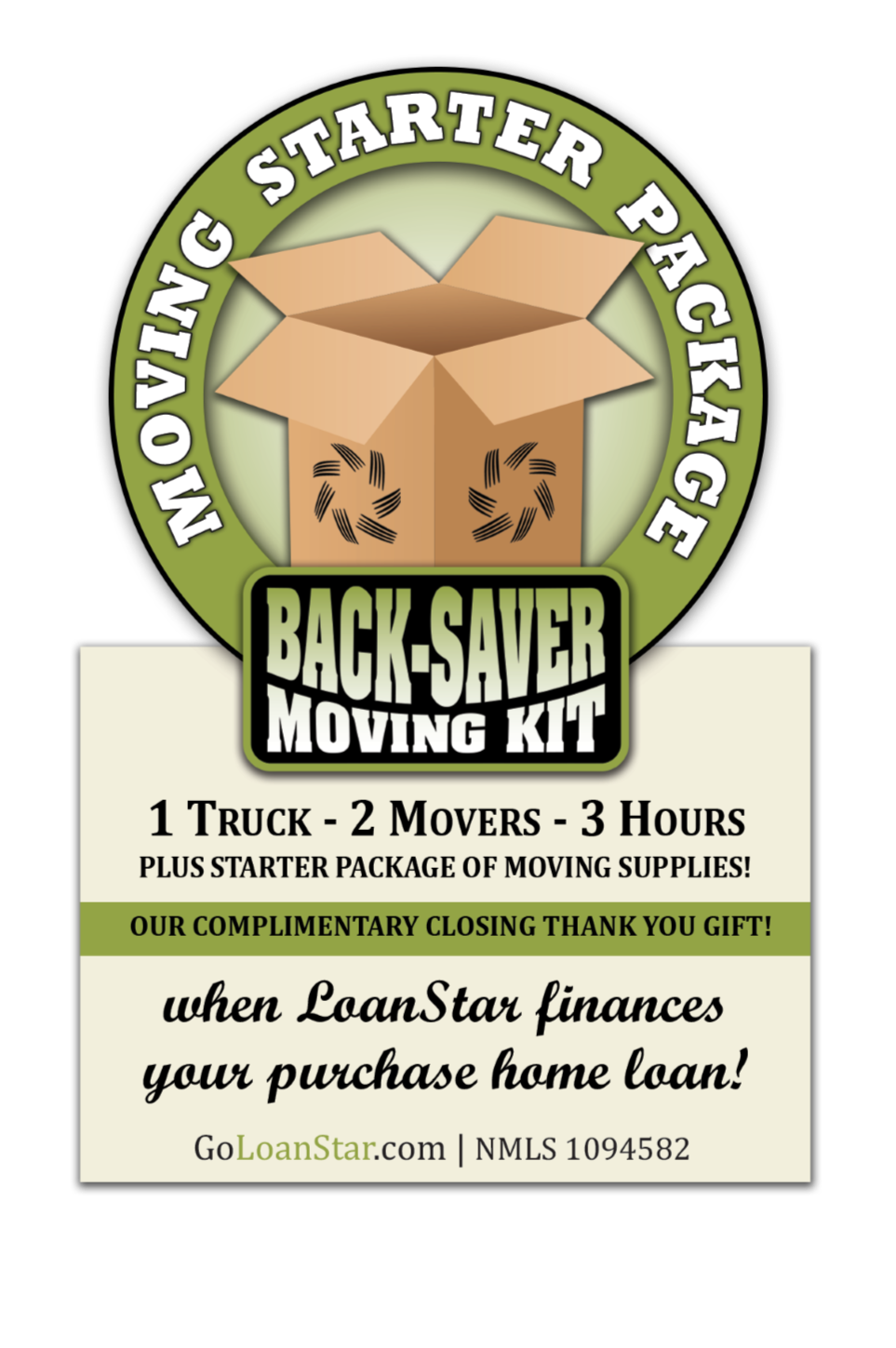 We are a lending company that offers the gift of a moving package over this Holiday Season. Get the best gift while your moving, someone else to move you.
Katie Wolter NMLS#1094582
206-228-1725
kwolter@goloanstar.com
www.goloanstar.com/KatieWolter/applynow
LoanStar Home Loans, LLC dba LoanStar Home Lending. | Moving package is offered to all clients that close an owner occupied purchase transaction with LoanStar Home Lending. Valid for 60 days after closing date. Cannot be redeemed for cash value. Some restrictions apply. Non-transferable. One certificate per purchase home loan closing. Gift Certificate terms vary by location and preferred moving vendor but generally include labor, a moving truck, three hours of service and a starter package of moving boxes, tape and a marker. Gift certificate may or may not cover the entire move. Preferred vendors do not service most rural areas. For more information about our moving package, please email moves@goloanstar.com.

Edmonds Ideal Weightloss
Give the gift of health for Christmas! With a coach to help navigate the ups and downs of weight loss, this is a perfect gift for the person in your life who wants to get healthy, but spends all their energy taking care of everyone else. Show them how much they mean to you and send the message that THEY are a priority!
Annie
425-233-9167
annie@therenewalcenter.com
http://www.edmondsidealweightloss.com/
Edmonds Massage Center with Jeannine Meadowcroft
I am a massage therapist at the Edmonds Massage Center and we offer gift cards – a perfect holiday gift! I also do pregnancy massage. People can email me to schedule with me personally and pay on site.
Jeannine Meadowcroft
425-776-1056
http://www.edmondsmassage.com/
Olympus Spa
Olympus Spa has successfully merged the Eastern medicinal techniques and Western relaxation techniques to create a total health conscious spa. It is the only day spa in the greater Seattle area where women can relax in this all female environment and enjoy exceptional facilities, superior services and products that enhance women's health. Let us pamper your mind, body and spirit. Gift cards available!
425-697-3000 (Lynnwood); 253-588-3355 (Tacoma)
www.olympusspa.com

Chart a la Carte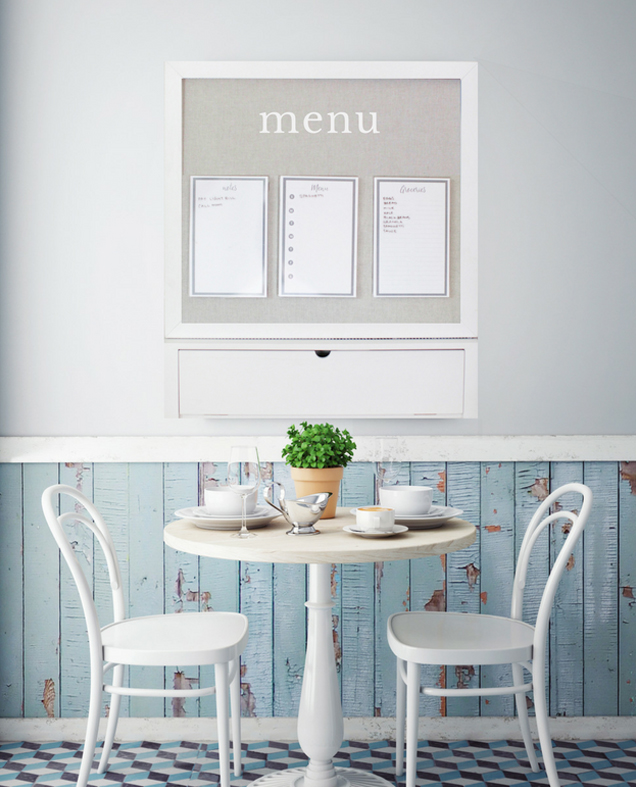 Beautiful and functional, this is the perfect gift for the CEO of your family. Design your own organizational, multi-functional chart!
Close to My Heart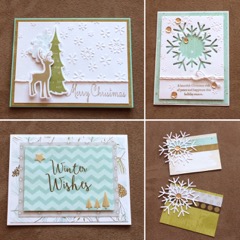 I am a Close to My Heart consultant and I sell a large variety of paper crafting products that are perfect for scrapbooking, card-making, and home decor. I also offer a variety of card-making classes (held in Richmond, BC). Gift certificates available (can be used for product or classes), and make perfect gifts or stocking stuffers. E-mail or call me for further details.
Cindy Larden
604-209-1940
calarden@telus.net
cindylarden.ctmh.com and www.facebook.com/cindylardenctmh
Kelli Marie Design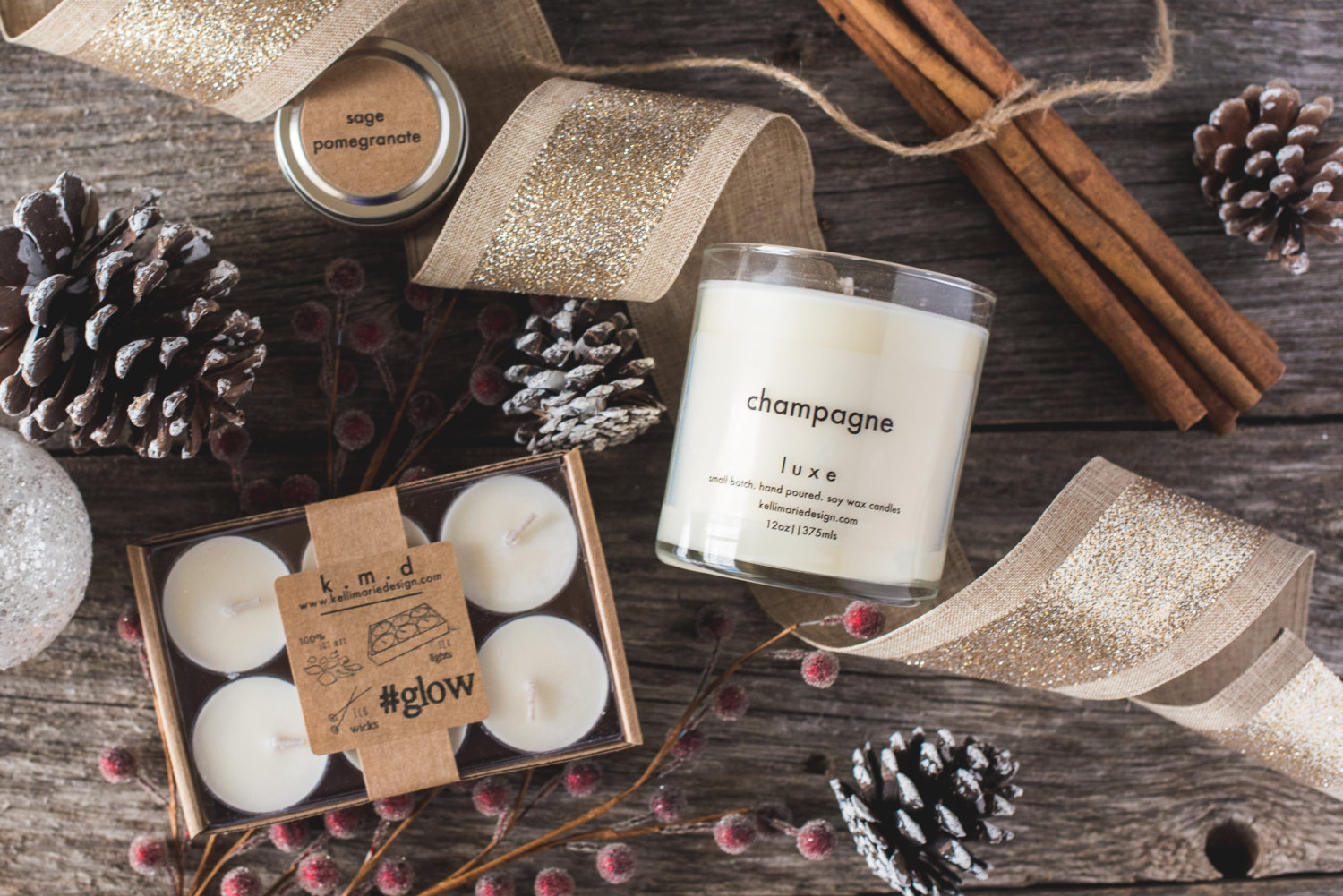 Handmade soy wax candles – consider a #GLOWBOX subscription and your loved one will receive a gorgeous monthly box! (photo by Vira Misu Photography)
https://www.etsy.com/shop/kellimariedesign
https://www.facebook.com/pg/kellimariedesign/
Li'l Sprout Nursery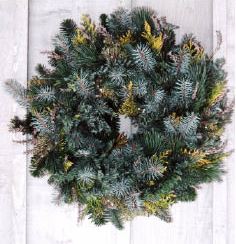 A full-service nursery with a wide selection of indoor and outdoor plants, trees, tools and supplies for the home gardener. Hydroponics for the growing enthusiast, wreath workshops through the holidays, and an expanded gift market for everyone on your Christmas list!

First Look Fashion Shop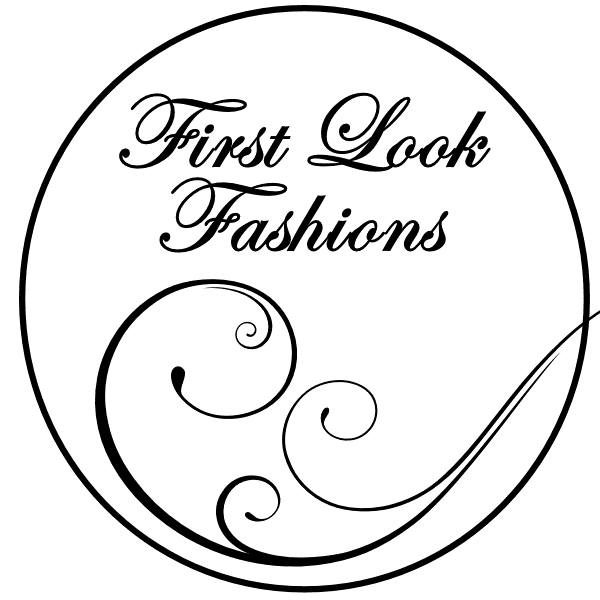 First Look Fashions loves bringing style to every woman and her family. All pieces are hand-designed with attention to detail. We design many accessories from Women's Necklaces to Coffee Cozies to Baby Items. The owners strive to make the customer's choice something that will be treasured. Keep checking our website for new creations!
Julie Largent or Connie Carlson
designers@firstlookfashions.com
https://www.etsy.com/shop/FirstLookFashionShop
The Paper Beadery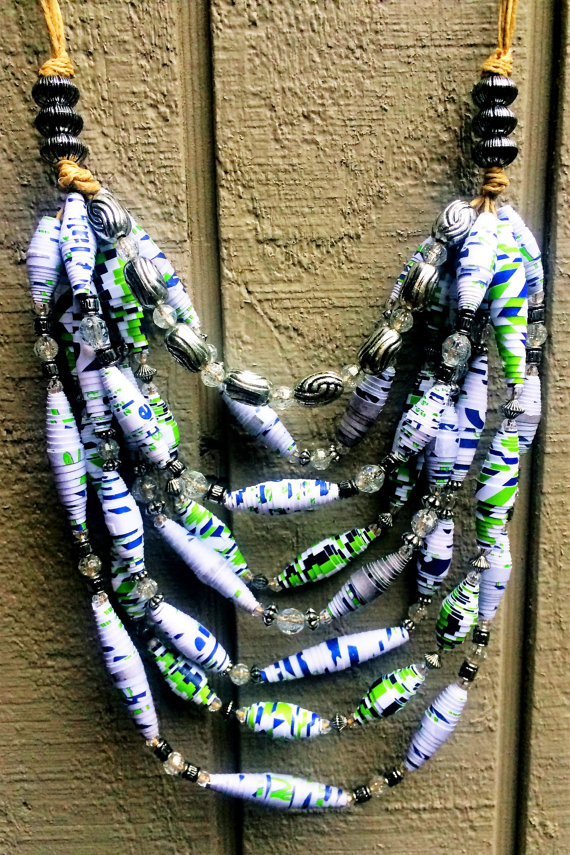 Unique, handmade, statement necklaces out of paperbeads. Necklaces handcrafted and designed to dress up even the most basic of outfits by adding a dash of color, flare, and style!
Mary Herzog
https://www.facebook.com/thepaperbeadery
https://www.etsy.com/shop/thepaperbeadery
Sparklesquad Headbands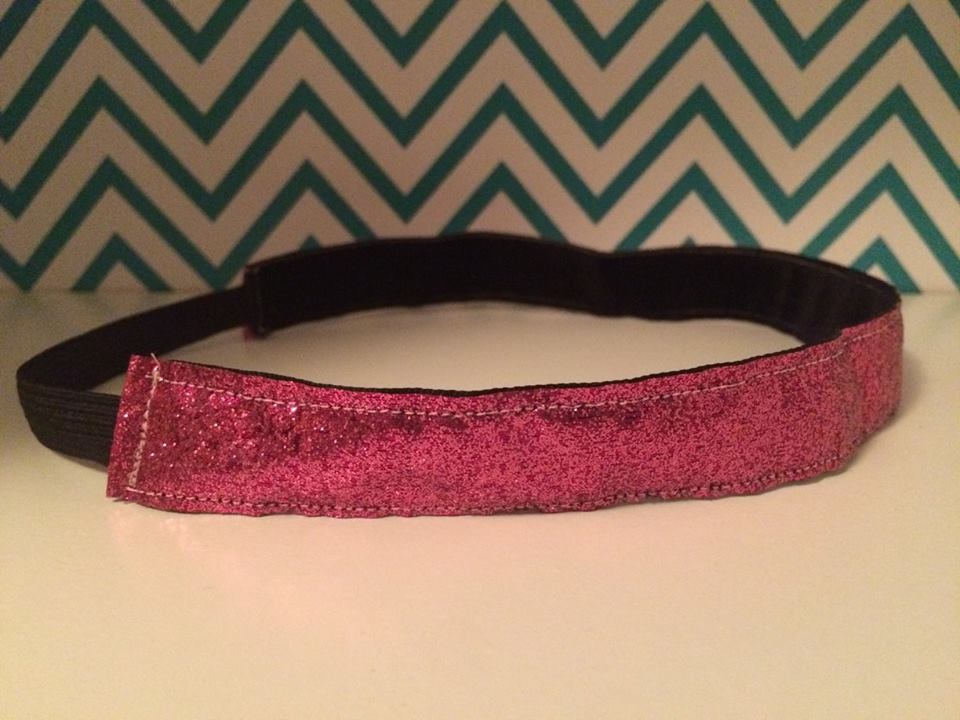 The #sparklesquad headband is great for running, working out, sports and fashion. The headband is designed to stay on in all situations.
https://www.facebook.com/sparklesquadheadbands/
Traci Lynn Fashion Jewelry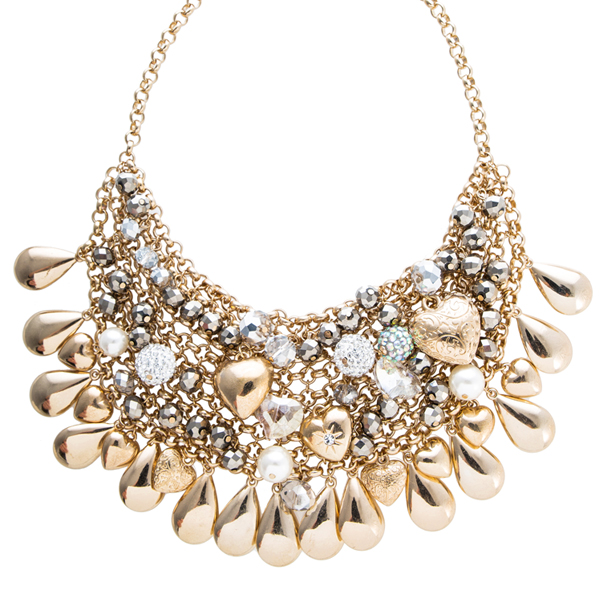 Tracy Lynn fashion jewelry offers it's high-quality, affordable fashion jewelry through special events, home shows,and catalogs. The jewelry is not only fashionably distinct, it is made of the finest quality materials. Cubic zirconia and Austrian crystals are used so that the product is not only affordable but breathtaking and beautiful. I deliver jewelry to customers via home or office shows, online orders, personal shopping, and catalog shows.
Wyleen McCrary
tracilynnjewelry.net/16169

Maret Carrillo Coaching: Owning Your Goodness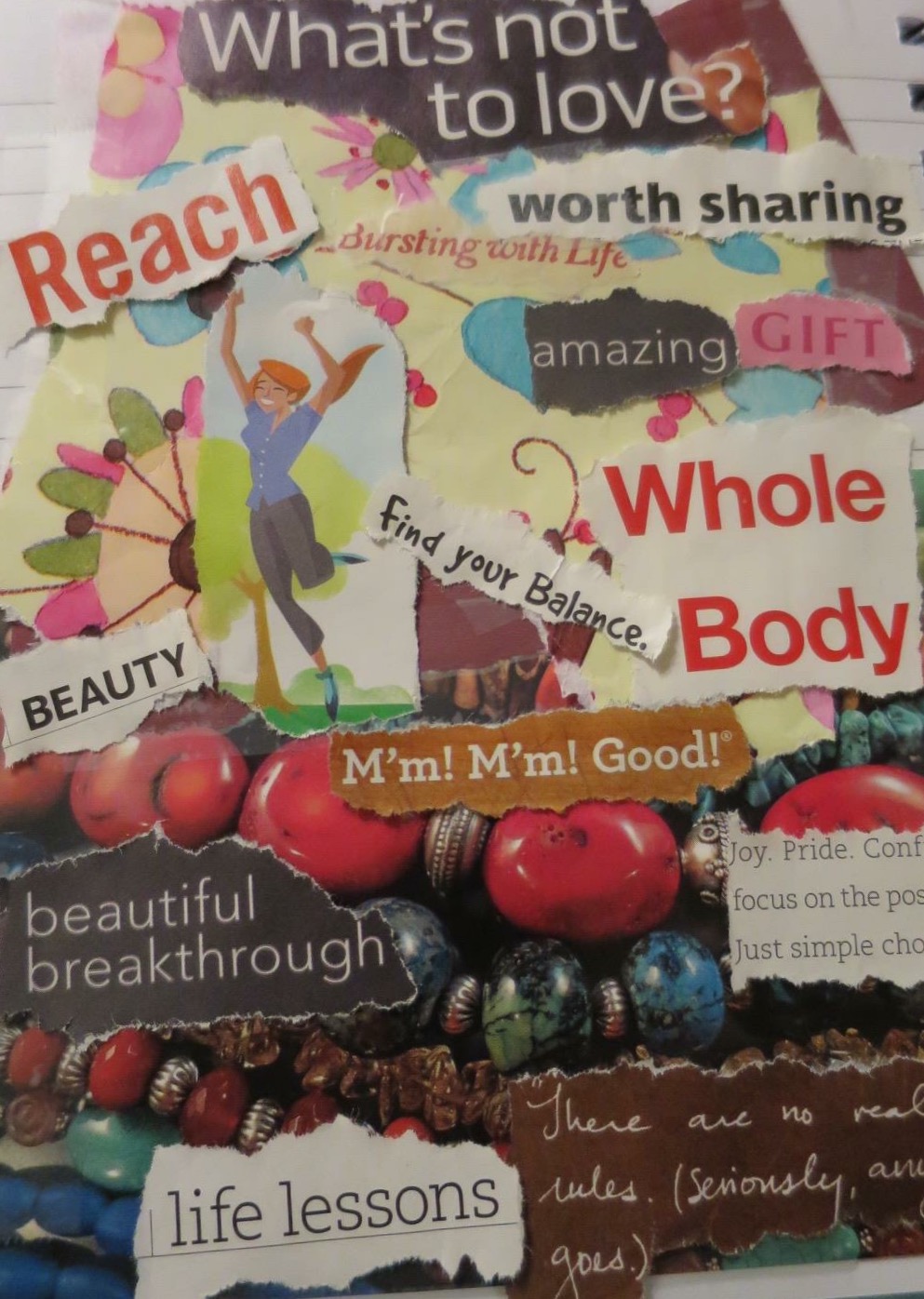 Give the gift of wellbeing and stress relief this holiday! Know anyone under a lot of stress right now? Would they like to live more joyfully? Maret Carrillo Coaching is offering the "Feel Goodness" package, which includes 4 individual life coaching sessions to jumpstart your stress relieving self-care practice and thrive this winter and beyond. Classes are also coming up for an end of the year reflection and new year's intention collaging experience.
Maret Carrillo
425-773-0864
maret.carrillo@gmail.com
http://owningyourgoodness.wordpress.com
My Calling IQ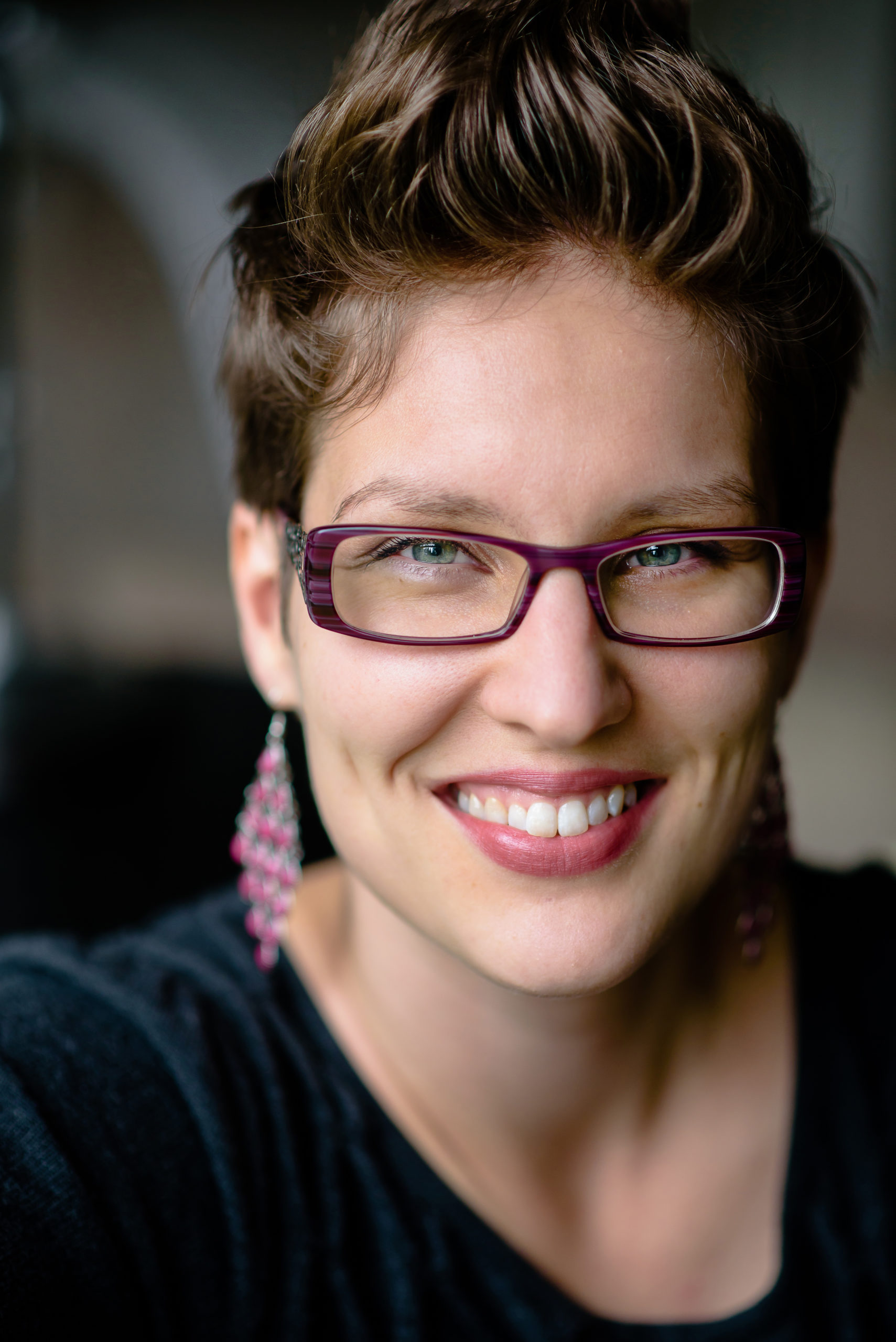 Natasha uses the Birkman Method to help college students, married couples and small business owners increase their self-awareness, gain clarity to make better decisions and communicate more effectively. Living your calling starts with knowing yourself.
Natasha Crozier
206-459-7331
natasha@mycallingiq.com
www.mycallingiq.com

Crozier Photography
Whether it's a wedding, an engagement session or a family photo shoot, Crozier Photography creates images that will constantly remind you that you are beautiful and you are loved. Celebrate and cherish your most treasured relationships. All our images are made with love.
John Crozier
206-714-6662
john@crozierphotography.com
www.crozierphotography.com
Family. Work. Life. Photography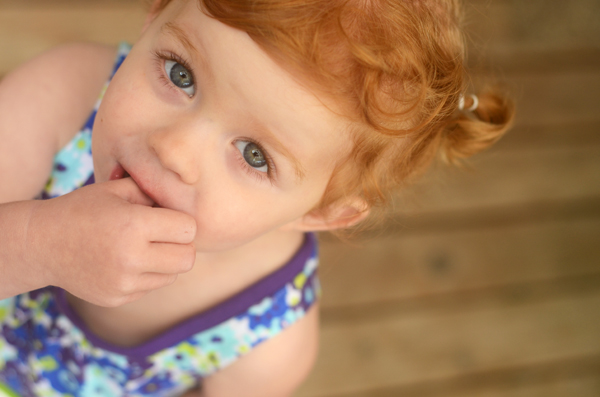 Specializing in family, children, and couples, packages are available for every budget. Give the gift of memories this Christmas!
Kristina Slaney
425-876-6828
familyworklife@gmail.com
www.familyworklife.com

Pacheco's Weddings and Events
We make weddings a WHOLE LOT easier – helping with setup, cleanup, tear down, and more!
Matthew Pacheco
253-334-5818
https://www.facebook.com/PachecosWeddingsandEvents