Ann has been given the opportunity to try Edmonds Ideal Weightloss in exchange for the opportunity to review it honestly. All opinions are her own.
I shared with you all that last June I was diagnosed with cirrhosis of the liver. The diagnosis was a shock to say the least because I don't drink alcohol and never have. But, new research is showing that our American diets are impacting our health in ways they never have before. It is thought that fatty liver disease (which is hitting epidemic numbers in the US) is leading to all sorts of health issues, including cirrhosis.
It was just a fluke that the cirrhosis was found at all. My doctor had ordered an ultrasound for a completely different reason and that's when they saw it. I had no symptoms at all. I'm highlighting that because it is important for you all to know. If that ultrasound hadn't been done and I continued eating the way I had been, the cirrhosis would have progressed and I would have died a very unpleasant death.
My doctor told me that cirrhosis is incurable and the only hope I had was to lose weight and hope that would slow down the progression of the disease. As I've shared with you before, I gained weight instead. Because, oh-my-goodness! Losing weight is hard.
I was completely addicted to comfort foods and, because of issues in my life, I felt entitled to treat myself. But, I always cooked healthy meals and I've never been one of those "eat an entire cake" kind of people, so I didn't think I was that bad off.
That's when Annie entered my life and kicked my butt into action. And, let me tell you, she does not accept any of your excuses no matter how good they are (and I had good ones!). She is the reason I have lost over 26 pounds so far. On my own, I was just yo-yoing the same five pounds over and over again.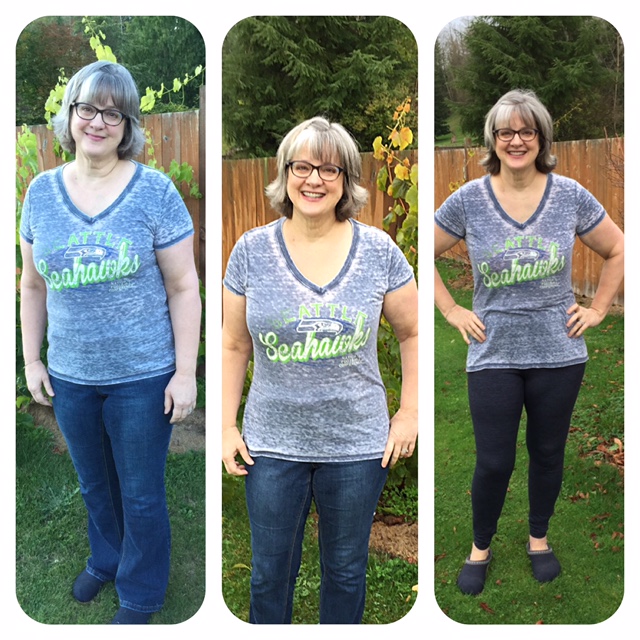 So, yesterday I returned for my six month cirrhosis ultrasound. My doctor just called me with the results. She said:
"Ann, this is amazing! All signs of cirrhosis are gone!" Keep doing whatever you're doing!"
A Christmas miracle! I am humbled beyond belief.
Sometimes, God uses people to carry out the miracle he has in store for you and I believe he used Annie to give me mine.
Getting healthy is so much more than looking good, it is life-changing. I will carry the things I'm learning with me for the rest of my life. And, because of Annie and Edmonds Ideal Weightloss, that life just got a lot brighter!
Please, friends, if you recognize yourself in my story, consider giving Annie a call. It just might change your life too.
Annie: 425-233-9167
www.edmondsidealweightloss.com
anniet@therenewalcenter.com