You guys. These are so satisfying. I can't stop eating them, and neither can my husband. He's been taking them to work every day as a hedge against that afternoon snack attack. Give these a try if you're looking for something with a satisfying crunch and carrot sticks aren't quite cutting it.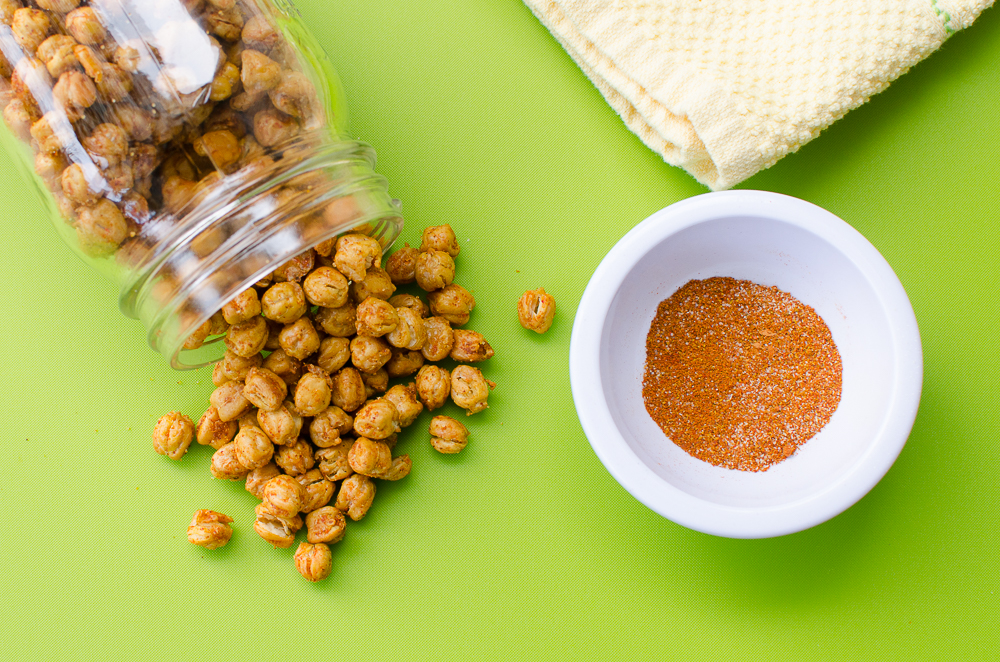 A few notes before you begin: in case you didn't know, chickpeas and garbanzo beans are the same thing. For this recipe you can use either dried ones (cheaper!) or canned ones (easier!). If you're using dried beans and you hope to save some time by skipping the 'boil' step, don't. I tried, and they were fine, but the boiling step made them far better. It also allows you to boil them in salted water to increase their flavor.
I hope you love these as much as we do!
Ingredients:
1 cup dry chickpeas OR 1 can garbanzo beans
1/2 tsp curry powder
1/2 tsp garlic powder
1/2 tsp paprika
1/2 tsp cayenne pepper
1/2 tsp salt
olive oil
Instructions:
1. If using dry chickpeas, soak them overnight. In the morning, drain them and gently boil them in salted water for one hour to fully soften. Drain and rinse.
2. If using canned chickpeas, drain and rinse them in a collander.
3. Spread them the chickpeas on a dish towel to dry them off as much as possible.
4. Preheat your oven to 275. Place your chickpeas on a rimmed baking sheet (I used a pizza pan). You just need to make sure it has a lip so those little guys don't roll off the sides!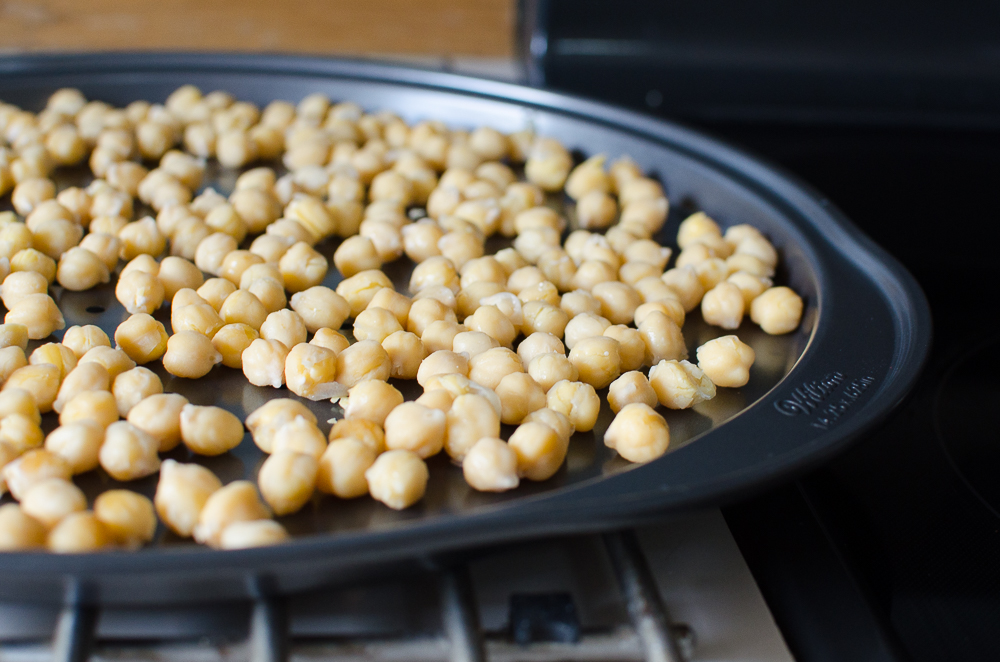 5. Put the chickpeas in the oven and roast for 60-90 minutes until completely dry and crunchy. Every 10 minutes, shake the baking sheet to move the beans around and make sure they're not sticking to the pan. When you get near the end, pop a bean in your mouth each time to check their progress. Make sure they're completely dry so they stay crisp when you're done!
6. Put the roasted beans in a small mixing bowl and drizzle with about a teaspoon (or less) of olive oil (just eyeball it with enough to coat them lightly). Mix the spices together in a separate small bowl and add about half of them to the beans. Mix.
7. Taste. Add more of the spice mix if desired. If the spice level seems good but the beans still seem a little bland, add some salt to taste.
8. Cool completely, then move to an airtight container.
Happy Snacking!