I've been desperately craving Mexican food these days.
Like…desperately. To the point where I see a Taco Bell commercial and start to salivate. And that is not even close to the same thing.
So the other day, I whipped up a full restaurant-style meal and thought, 'Maybe I should share this easy meal with others!' Because, you know, you probably want Mexican food too, right?
Thought so.
So without further ado, creamy chicken enchiladas with all the fixings!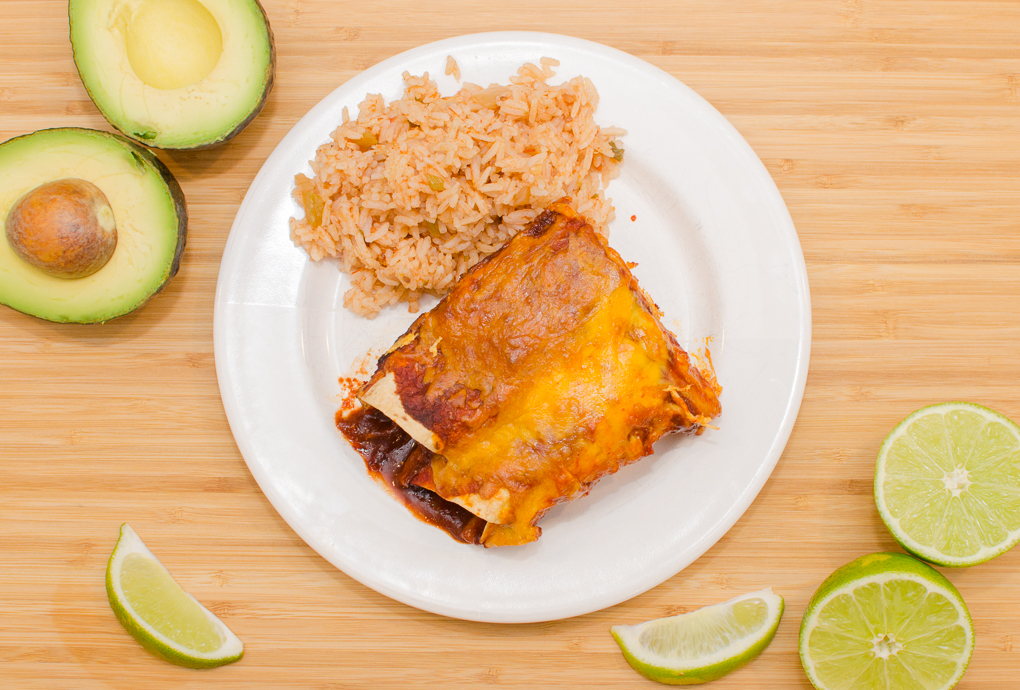 Creamy Chicken Enchiladas with Spanish Rice
Enchiladas:
6-8 chicken breasts

1 package taco seasoning

2 16-oz cans enchilada sauce

2 cups water

1 8 oz block cream cheese, cut into cubes

1/2 cup sour cream

3 cups Mexican blend cheese (divided)

6 burrito size tortillas
Rice:
1 1/2 cups white rice (not Minute rice)

1 1/2 cups salsa

1 1-2 cups water
Grab your slow cooker and set it to high heat. Lay chicken breasts around the base of the cooker, stacking evenly. Pour 2/3 of a can of enchilada sauce over the chicken. Add water and sprinkle with taco seasoning. Stir slightly so chicken is evenly covered. Cook on high for 4-4 1/2 hours, stirring occasionally.
When chicken is cooked, preheat oven to 350 degrees and remove chicken pieces from liquid to large mixing bowl. Add cream cheese, sour cream, and 1 cup of shredded cheese. Use a mixer to shred the chicken and combine it with the other ingredients – all in one step!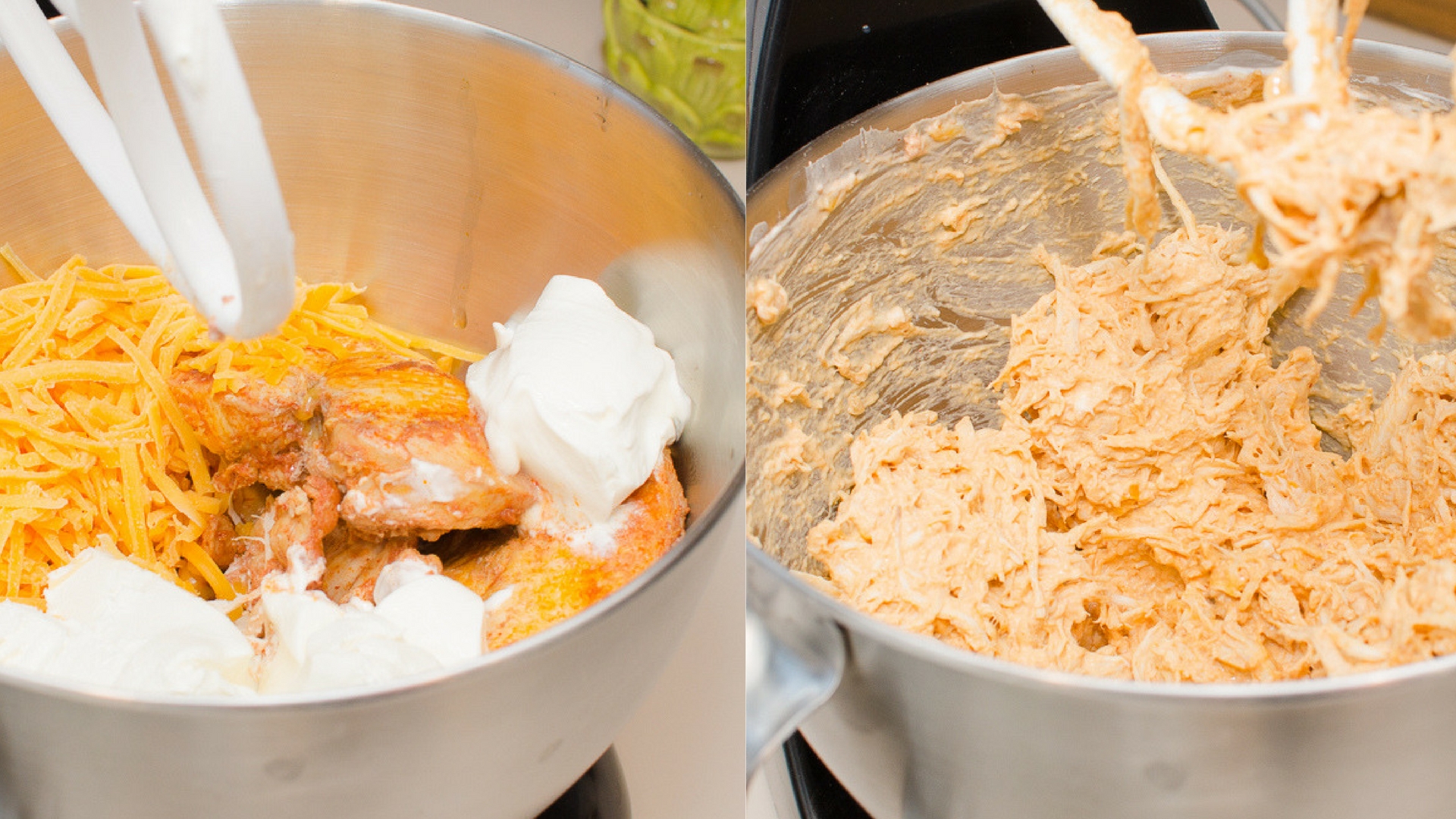 When shredded and combined, fill tortilla shells with chicken mixture and roll, setting in a deep baking pan. Repeat, using all tortilla shells.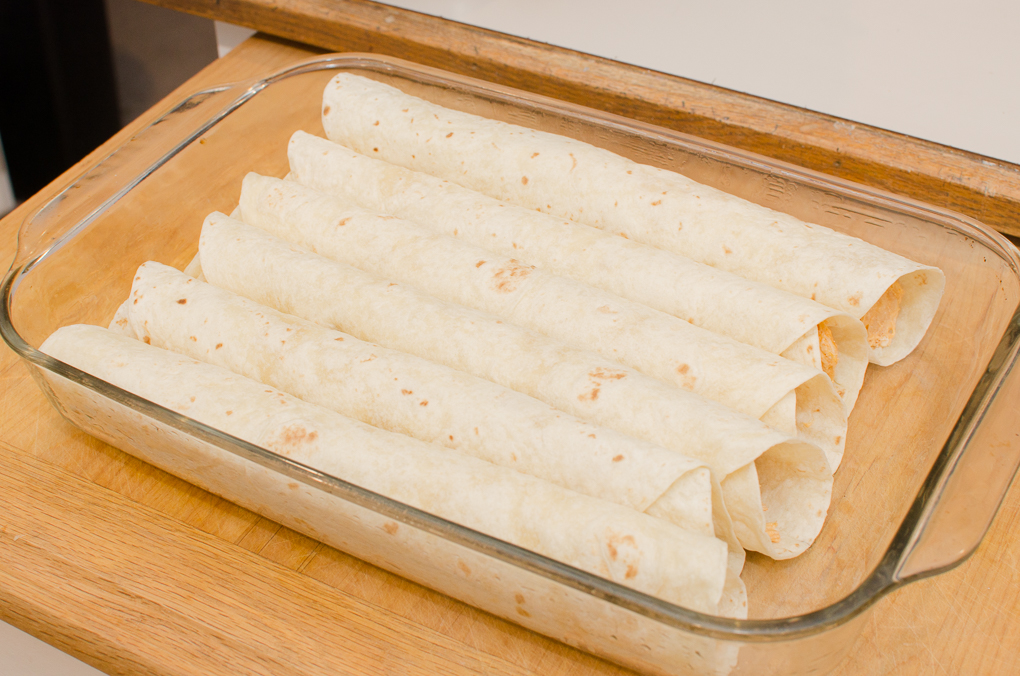 Once finished, pour remaining enchilada sauce (1 1/3 cans) over enchiladas, and sprinkle with remaining cheese.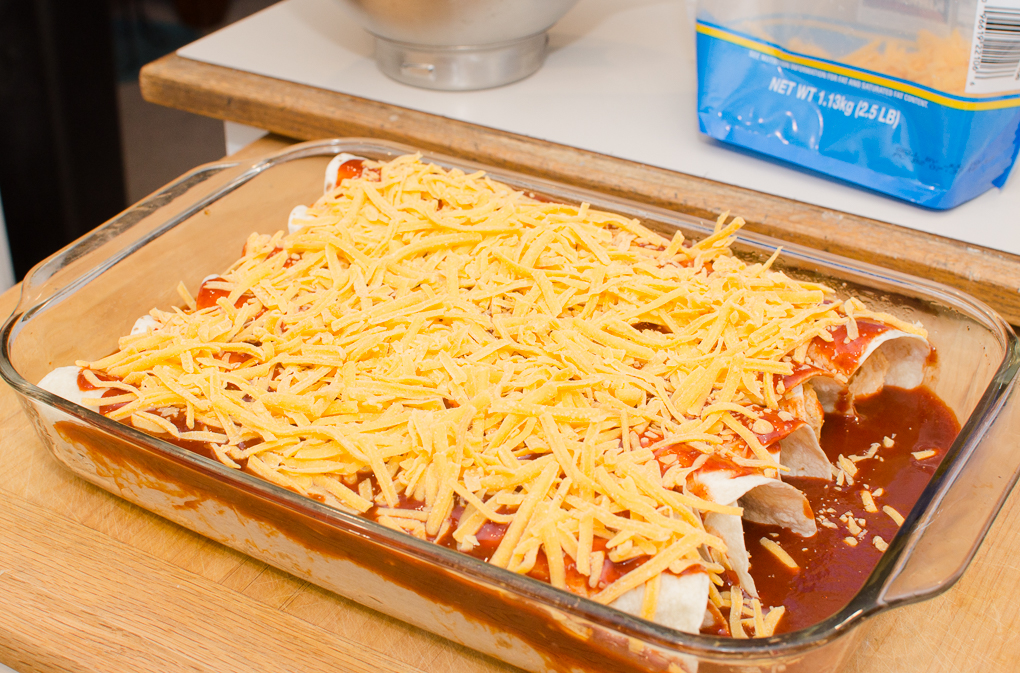 Bake at 350 for 35-45 minutes, or until bubbling and cheese is melted.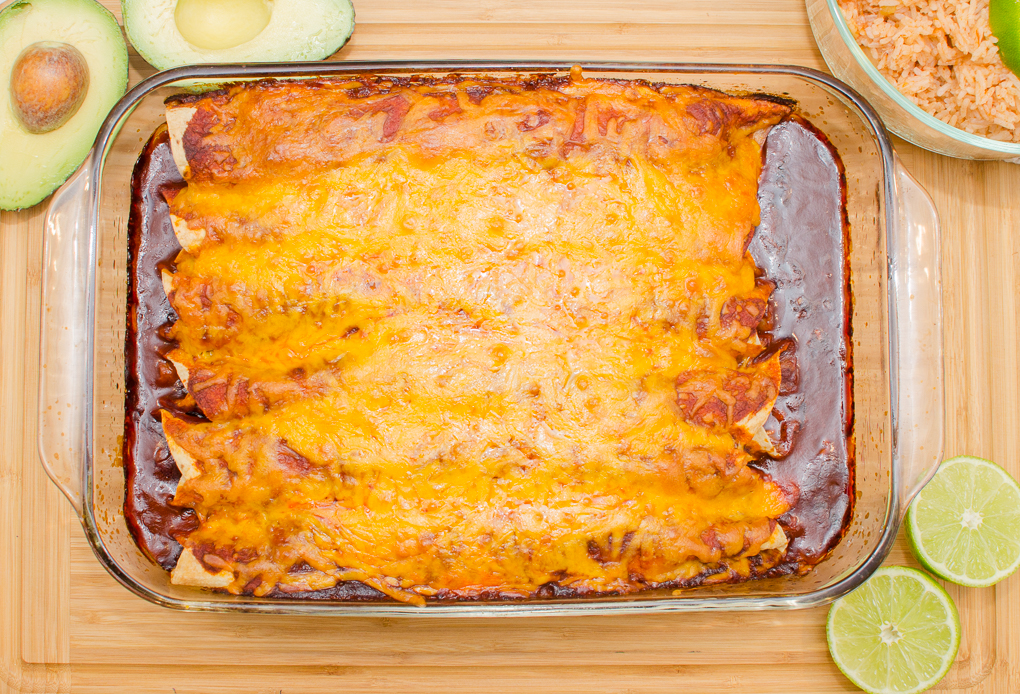 While the enchiladas are cooking, mix water, rice, and salsa in large saucepan and add salt to season. Heat to rolling boil, then reduce heat to low. Allow to simmer for 15-17 minutes. Turn off heat and let sit for five minutes.
Once all is cooked, serve with refried beans and/or salad. Top with sour cream, salsa, or guacamole. Bonus points if served on festively-printed plates!
There you have it! I'm sure if you wanted you could adapt the chicken part to cook all day in the slow cooker, but I haven't tried it yet. All in all, a very yummy and easy recipe. And a family favorite too!
If you try it, let us know what you think!