My granddaughter participated in her first pinewood derby race at church last weekend. She spent days and days designing and making her car (even using "power tools" to sand it smooth).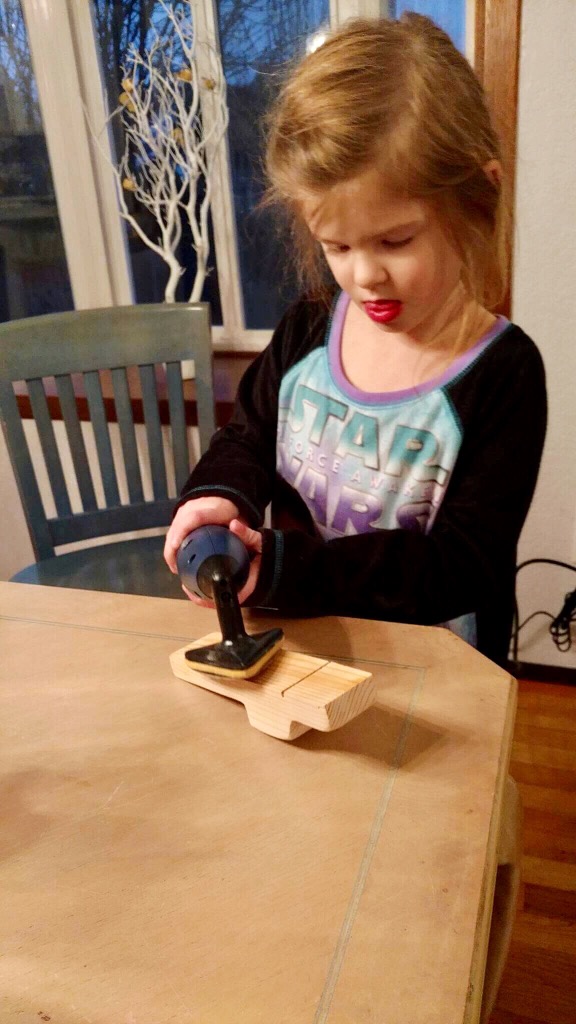 Her car turned out to be a representation of her. It was colorful, sparkly and full of personality and she was so proud of it.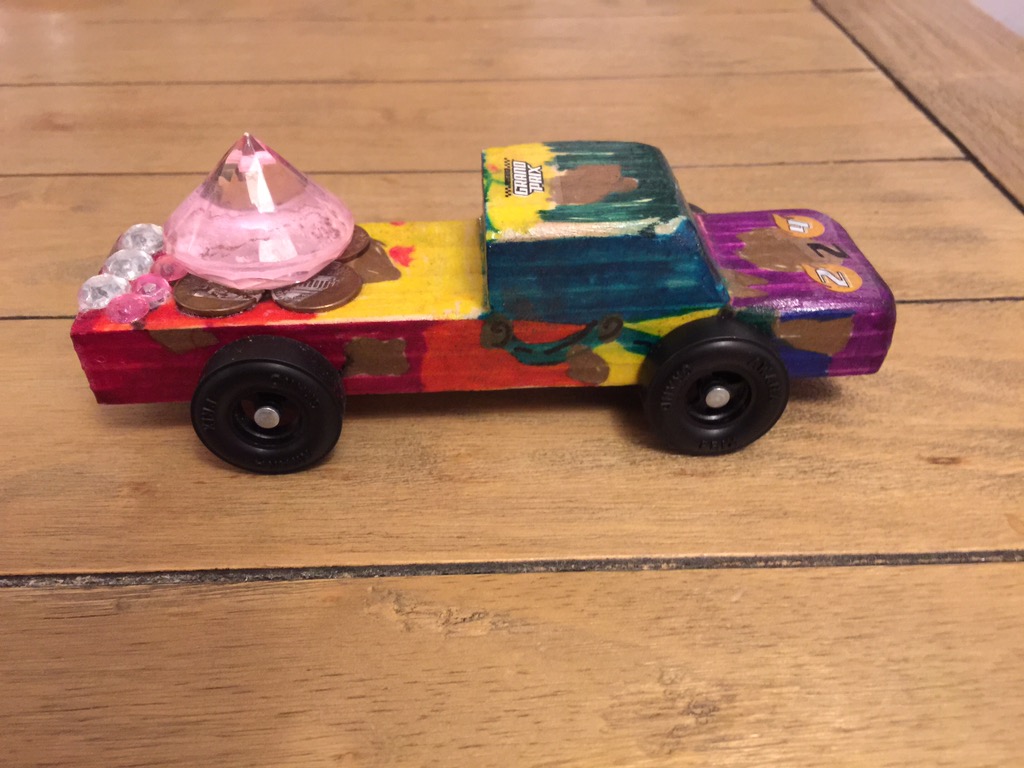 When she arrived for the races, there were trophies displayed in a prominent place and my granddaughter got even more excited than she already was.
When the races began, her colorful little car won three times. But, in the end, it wasn't enough to win her a trophy.
She was devastated.
When I heard what had happened and that her mom was bringing her over for some Nana hugs, every fiber of my being wanted to run out and buy her a little trophy of her own. I knew how hard she had worked and how much she wanted a trophy to mark all that work. And, I wanted her to have one (fortunately, there wasn't time).
When my granddaughter arrived, she looked up at me with tears in her eyes and said, "I have to tell you something sad, Nana, there were big trophies there and I didn't win any of them." I held her in my arms while my heart broke right along with hers.
A few years ago when schools began handing out "participation awards" to every child that entered a contest, my generation laughed. That was certainly not the way we had been raised. Our childhood was full of hard lessons and quite a lot of pain along the way. But, those lessons had toughened us up and made facing this world a little easier.
Holding my sad little granddaughter in my arms though, I finally understood the desire to make every child happy. Who wants to see any child sad and disappointed, especially one you love with all your heart?
But, I also realized that I would have been robbing her of important life lessons if I had run out and bought her a trophy. For, I do not want her to end up demanding a prize every time she tries. I don't want her to feel she deserves a trophy just because she shows up. And, I don't ever want her to have a sense that the world owes her something.
And so, I just held her that day and I saved any lectures on the unfairness of life in general for when she's older.
A few days later, I went over to visit and I asked my granddaughter if I could see her car again (I wanted to take a picture to share with you all). She ran upstairs excitedly to grab it and said, "We get to keep our cars, Nana, and I'm going to make one every year and pretty soon I'll have a whole collection of them."
She was over it (faster than I was). And, she was learning the lessons she was supposed to learn: That she wasn't going to get prizes in life every time she wanted one, that fun could be found even in "losing", and that the sorrows of this world are temporary (even when they don't feel that way at first).
In other words, she was earning unseen trophies more valuable than any this world has to offer.