You guys. I'm not a fashionista. And I'll be the first to admit I don't always "get" the latest fashion trends. But we've all seen those jeans with the plastic knees that have been making their way around Facebook the last couple of weeks, and it seems that most of us are in agreement.
They are ridiculous.
So I thought I'd see what else I could find at Nordstrom that would make me scratch my head. Turns out, there are quite a few things. See for yourself.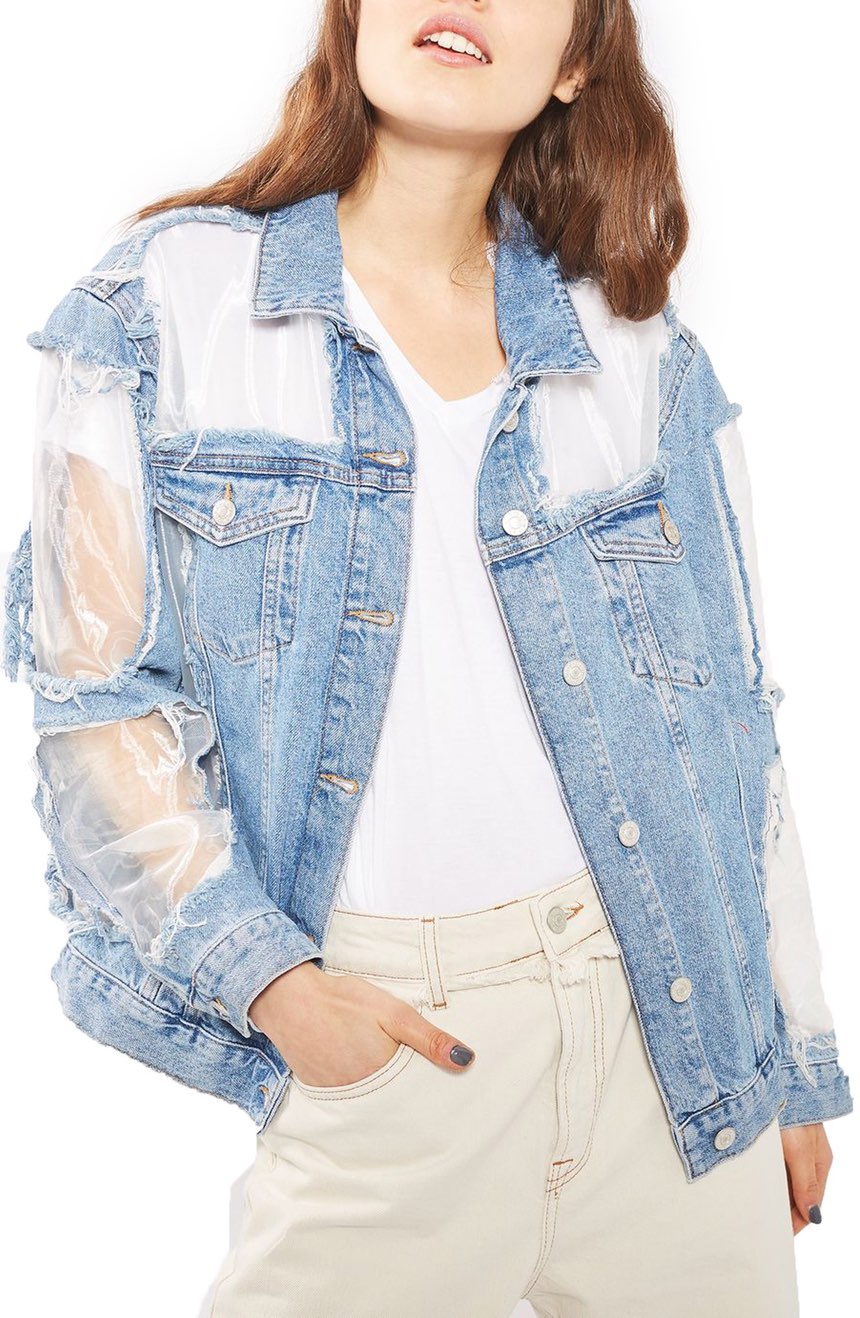 If you opt to spring for the jeans, you might want to consider this jacket to go with it. While it doesn't have inlaid plastic, the organza is also sheer and shows off your most attractive joints.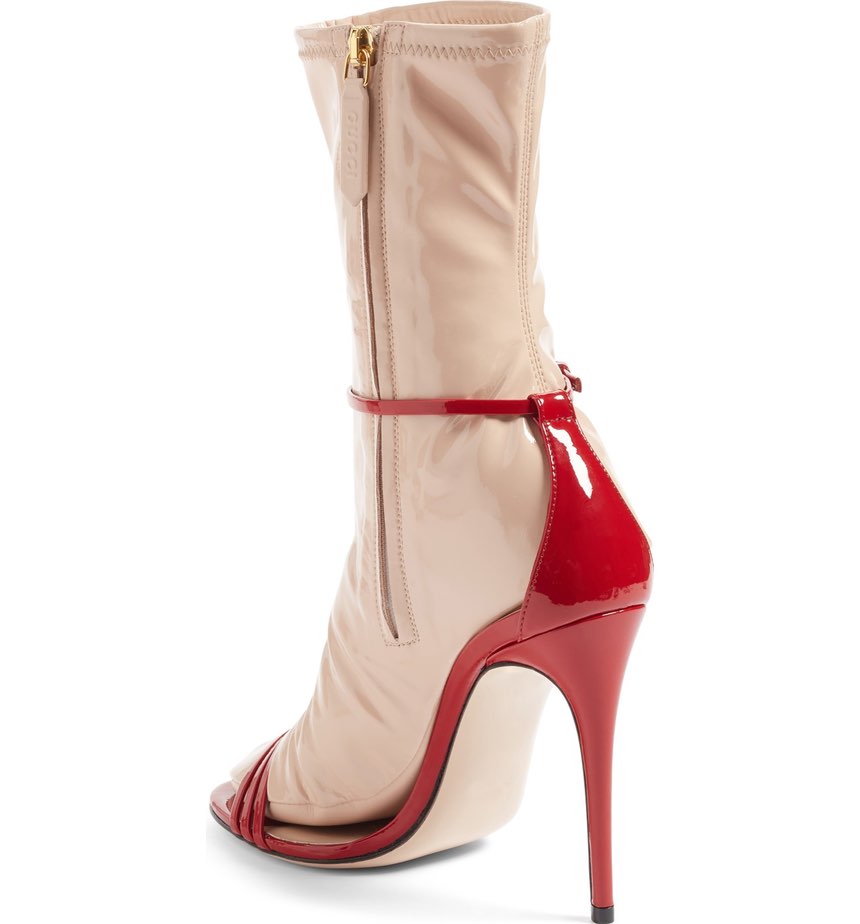 "Add a little something extra to your look with a streamlined take on the sock-with-sandals trend that highlights glossy finishes and luscious red leather." That is the actual description. I didn't even have to try and write something witty.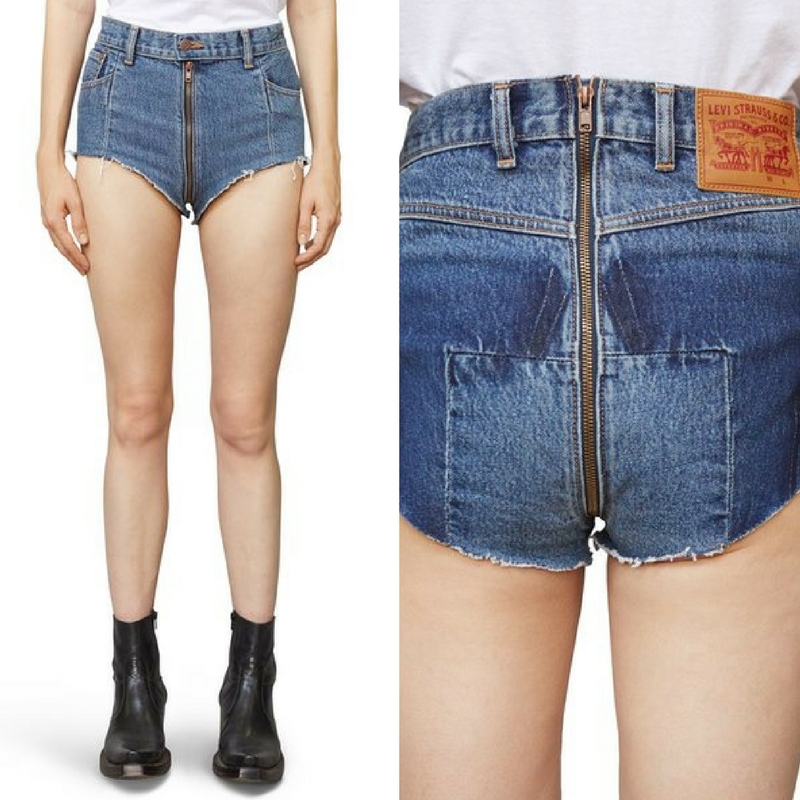 If your legs are feeling too confined in the denim-and-plastic jeans that launched this whole thing, you might want to consider this.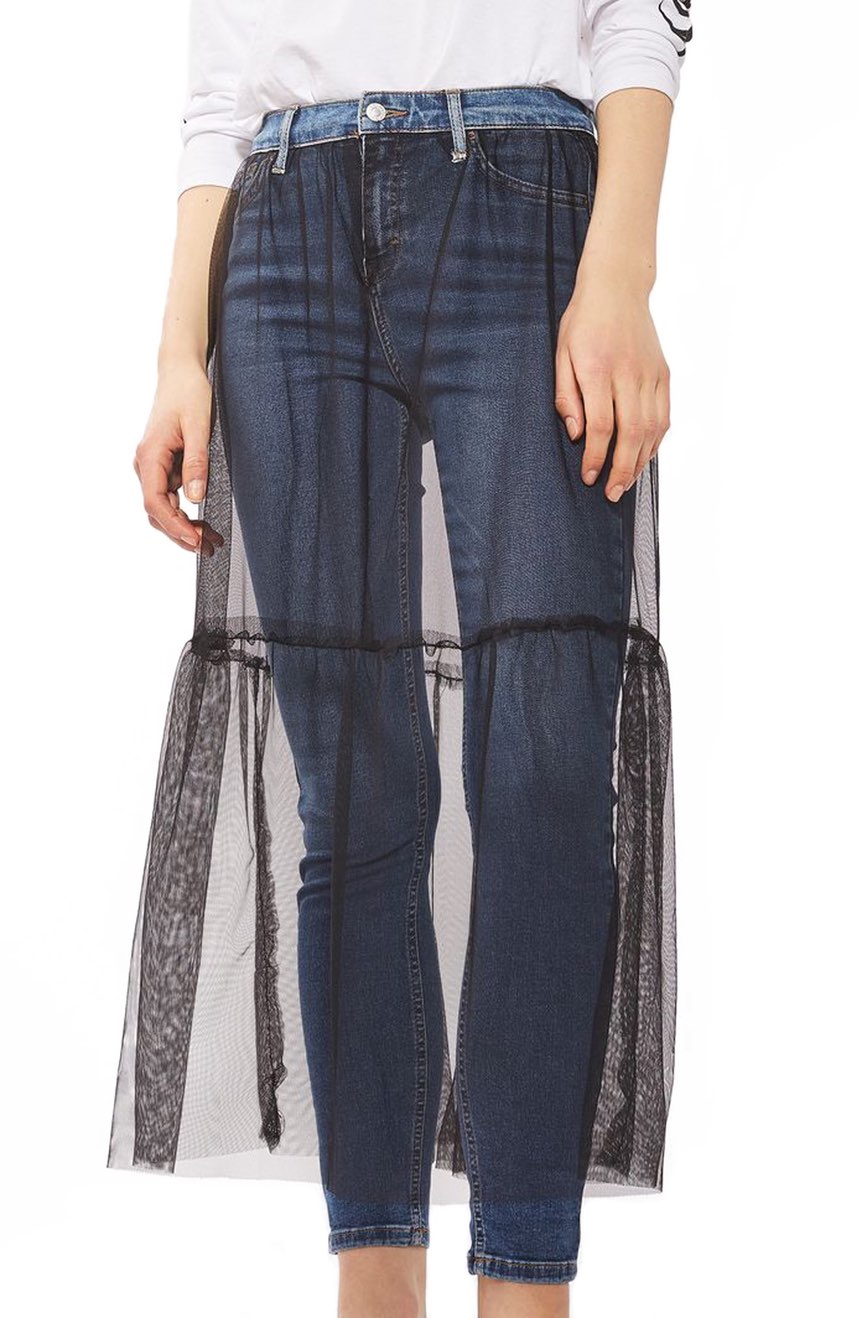 If you need more laundry to do, you might want to consider wearing both a skirt and jeans at the same time.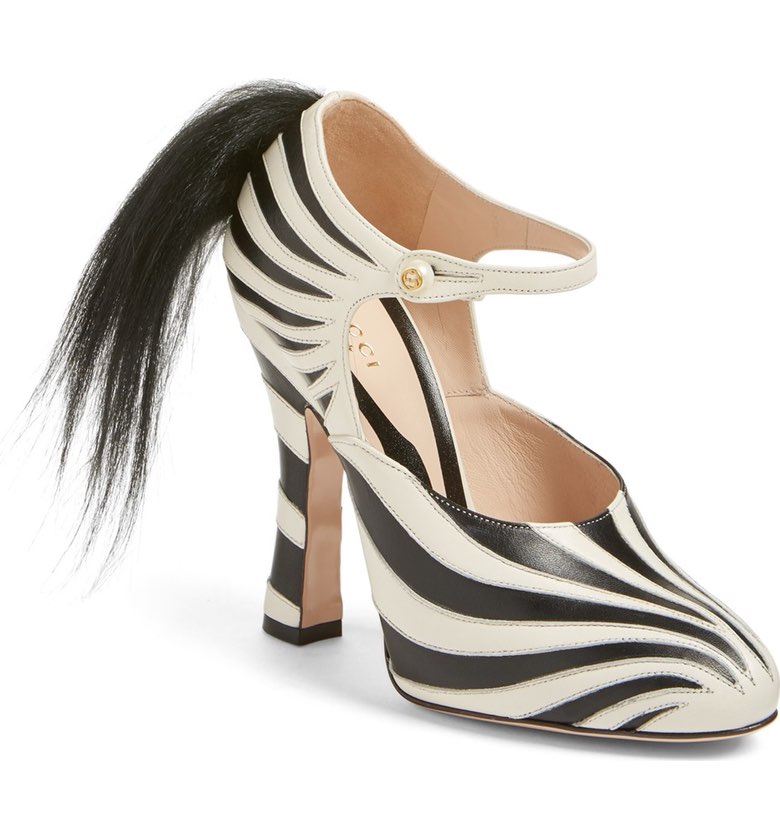 I know one thing: I couldn't pull this off.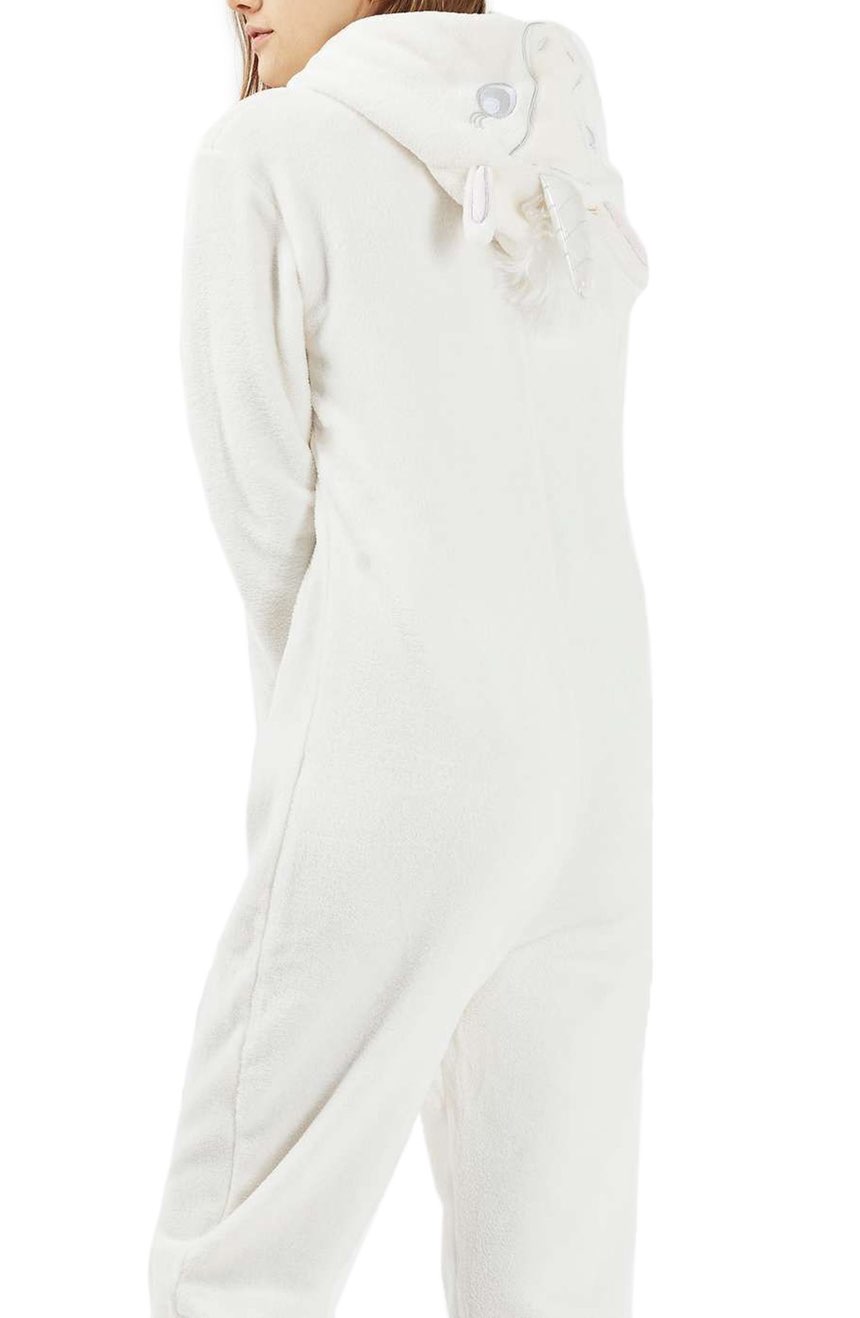 Obviously, your wardrobe isn't complete without one-piece unicorn pajamas.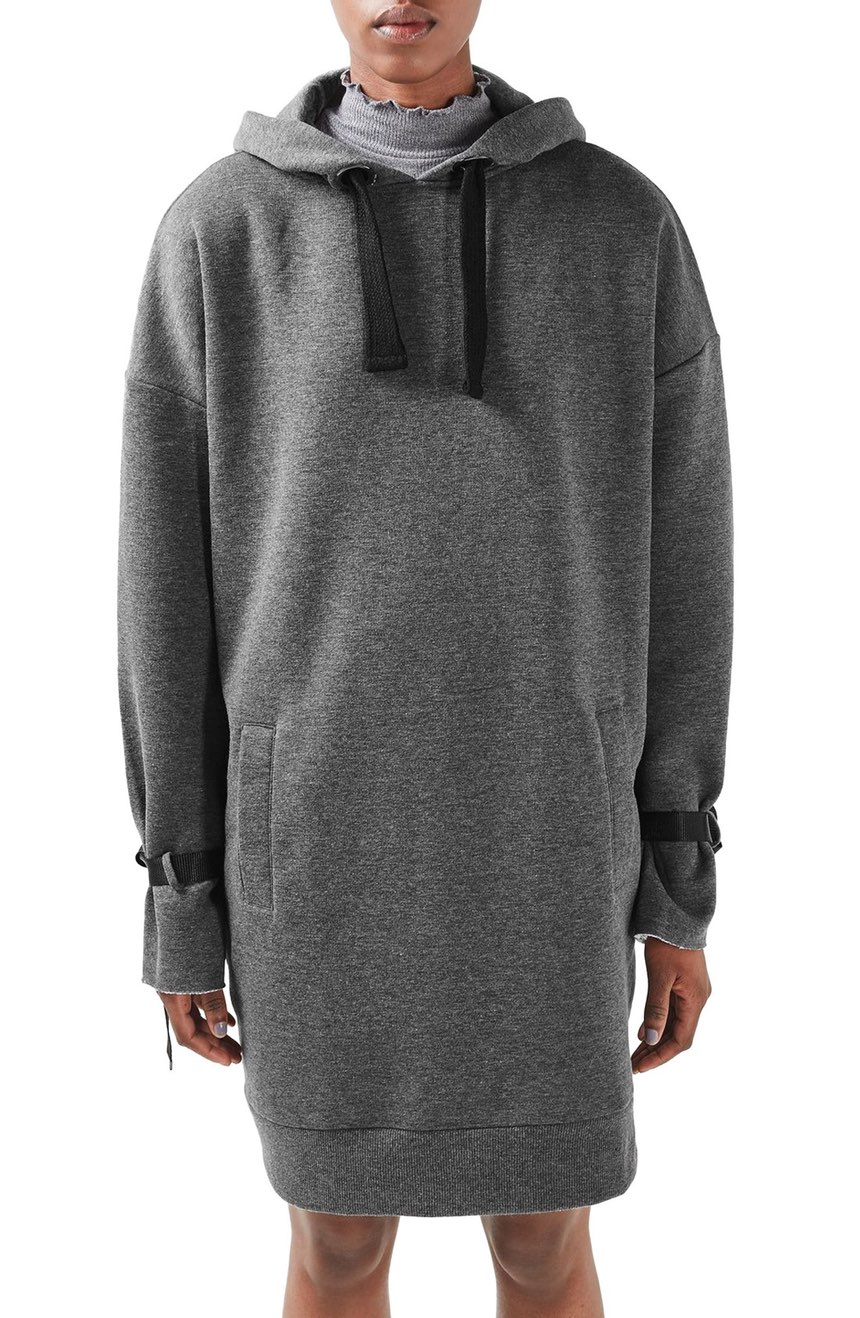 If you're not quite comfortable with your post-baby bod, this will solve your problems.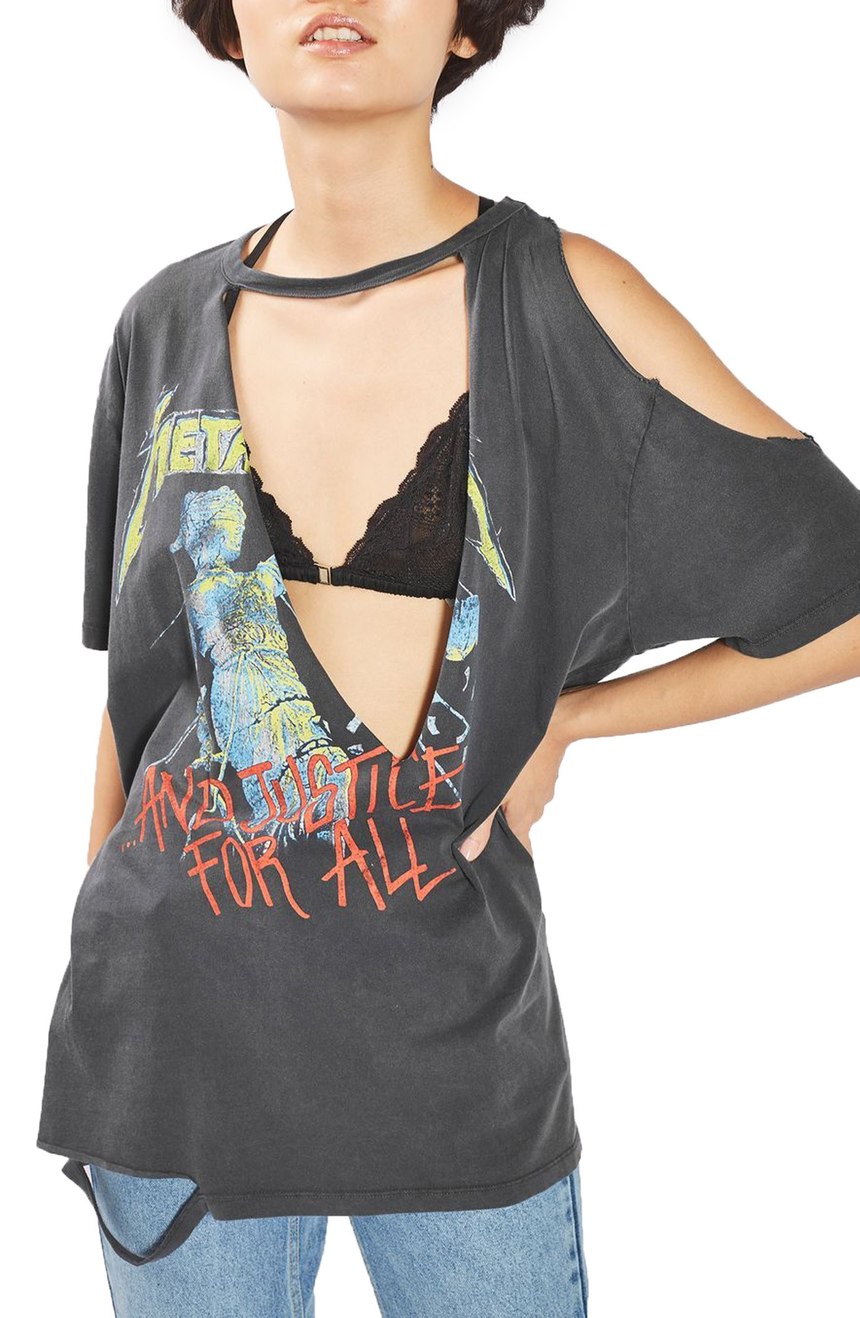 Perfect for the breastfeeding mama!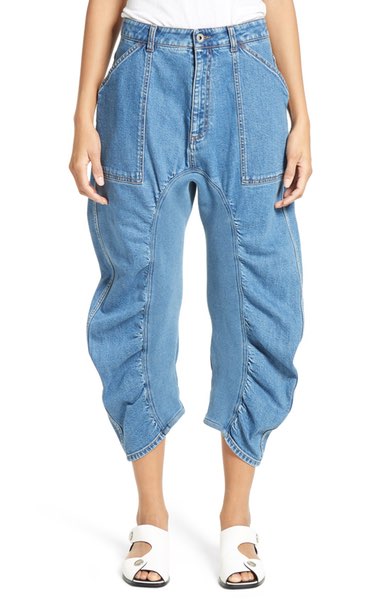 I understand ruching to help cover up a mom belly. I don't understand this – to give you more bulk in the thighs?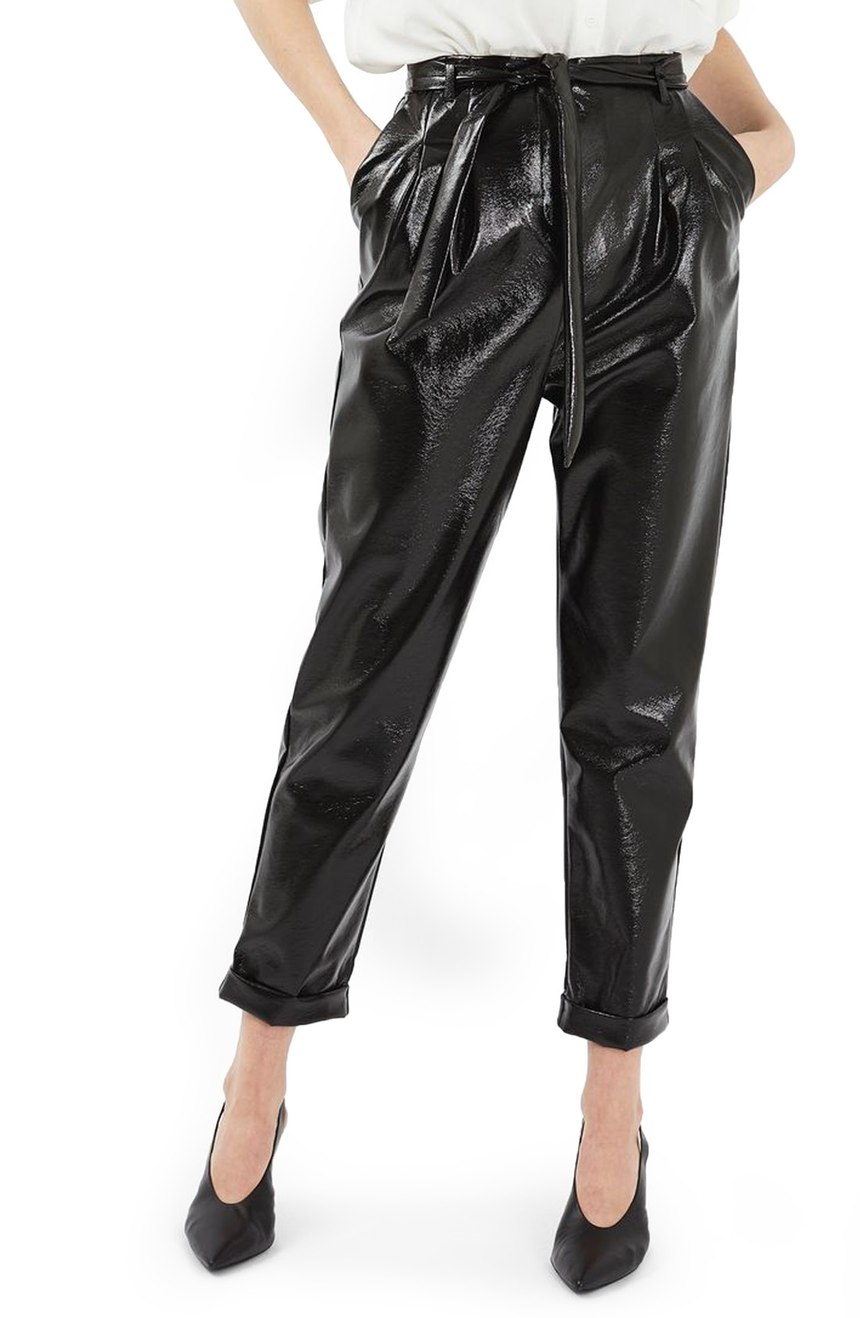 Vinyl is pretty durable. So obviously, as a mom, you should get pants made out of it.
What ridiculous clothing items have you seen for sale lately?