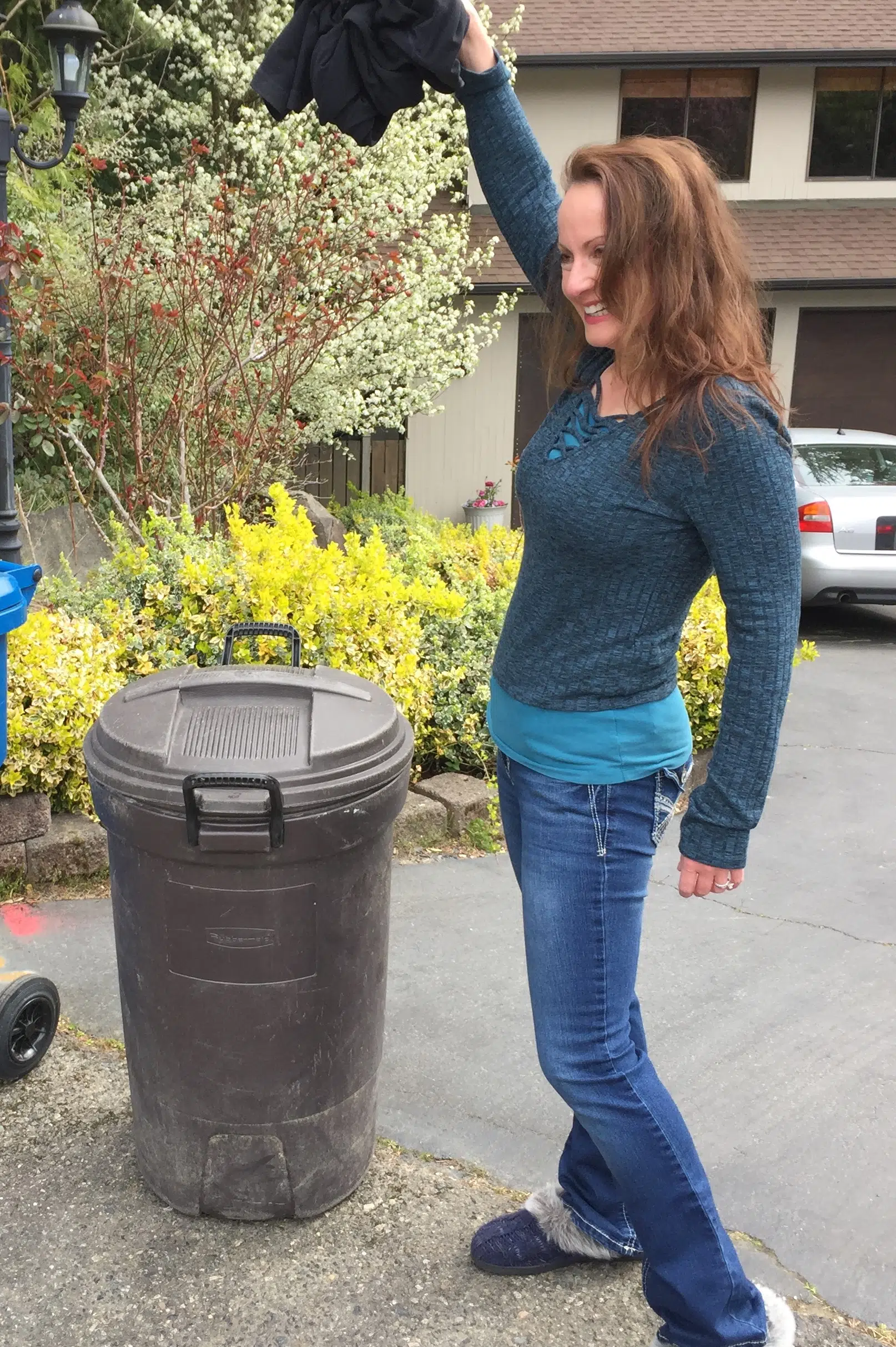 It could have been emotional, my husband and I out by the trash can as I dumped my old yoga pants in. Those pants have been with me for a decade… I even wore them when I was pregnant. Like a good friend, as I packed on the pounds, they always adjusted, never judging, always stretching to fit my stress eating and expanding body.
"You still fit in your clothes," they told me, pound after pound. "Black yoga pants are slimming," they told me. "You look pretty good for your age," they told me. Hmmmm. Lies, but I needed them and now I don't.
It's amazing what some health coaching will do. (3010 Weight Loss for Life) I've lost 32 pounds and feel like I'm 25-years-old. I started at 163 pounds and today weighed in at 131. I don't buy the lie anymore that age or having a baby makes you fat. I feel healthy and free. When I'm with people, I'm more present, not ashamed. Same with when I'm with God… and it's not the number on the scale… it's that I finally got rid of the lies and found myself worth taking care of.
I always think "before" and "after" pictures are a little like mug shots, but I'm posting mine to show what three months and some good health coaching can do. Love 3010 Weight Loss for Life… but even better… love that the reset has changed more than just my body.

Bye yoga pants. Rest in peace.
See the Mom Success Stories from 30/10 Weight Loss for Life!