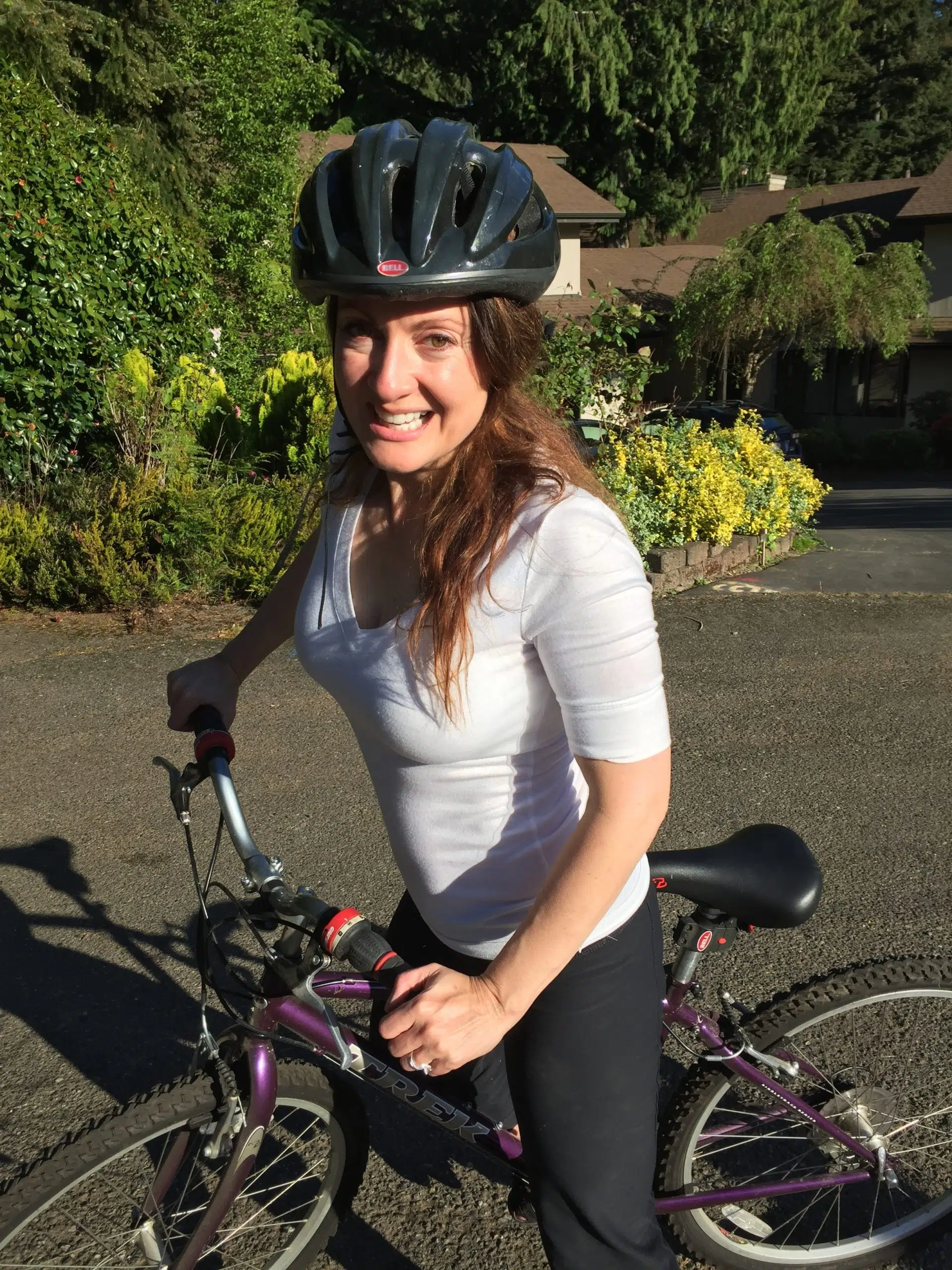 Tell the truth. Have you ever planted your kid in front of the TV just so you can be on the couch and get a nap? I probably spent a good part of last year doing that. Working full-time and 35 pounds overweight, I was doing my best. Never enough time, never enough energy.
I started 30/10 Weight Loss for Life in January. Now I weigh less than I did in high school, have tons of energy and yesterday spent an hour and a half riding bikes with our six-year-old daughter Zoe. Here's the weird thing. I felt totally refreshed and rested afterwards. The sun was out, I could smell cherry blossoms, I felt strong and alive.
Best moment – at the end where Zoe said, "Mom, can we be friends forever?"
I never thought I'd pay money to lose weight, but after the success I had with 30/10, I'd do it again in an instant. I'm worth it… and so is she.
Read more about Sam's 30/10 Weight Loss for Life experience here!