As a mom it is so important to show our kids the world and help them develop empathy. For only $1 a day you can support a child with Compassion International. Give your kids the world and change the life of a child.
We all want to raise kids that have good grades and are nice, but what if our vision was to raise world changers? Wow, that changes things. Kristen Welch joins us today on raising grateful kids, kids who are leaders and kids who want to make the world a better place.
Kristen has been blogging for 11 years – she started as a way to connect to the outside world and an outlet during the years when her kids were young.
What did she learn about online community and how it can be so valuable to mothers?
Kristen's ministry across the ocean is called Mercy House Global. Hear the story of how it began.
Kristen talks about how she traveled with Compassion International to help children find sponsors. (Did you know YOU can be a child sponsor? Find out more at compassion.com/allmomdoes)
What is the world's normal? News flash: How we live is not the way the rest of the world lives.
Gratitude is such an important piece of our lives. How do we pass this to our children?
How does gratitude change a perspective on parenting?
Combating the entitlement issue. What are the dangers?
Her new book "Raising World Changers in a Changing World:

How One Family Discovered the Beauty of Sacrifice and the Joy of Giving

" tackles the joy in giving it all away. A must read.
A profound conversation about giving and how that actually results in more.
We are all looking for "more purpose." It starts with generosity.
Are we making life too easy for our kids?
Learn some great tips on having these conversations with our kids.
If generosity is hard how do we have these conversations without being condemning?
What are some specific things we can do when our kids are very young to foster generosity?
Find the Scott Hamilton podcast mentioned, here
Next week we chat with Kacee Bree Jensen on navigating the waters of social media. How do we make it part of our family life while keeping our kids safe? Join us next week!
We have partnered with Compassion International to shine light on what you can do to change the world of a child. Teach your own children empathy and show them the world through a child sponsorship. SPONSOR a child today!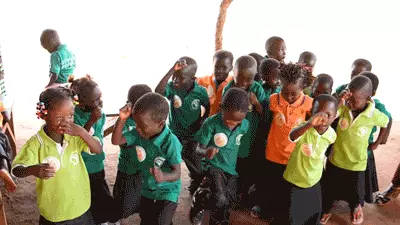 Follow AllMomDoes on Facebook, Twitter, Pinterest & Instagram and subscribe to our newsletter
Follow Julie Lyles Carr on Instagram and Facebook
You'll be able to find the latest episode of The Modern Motherhood Podcast with Julie Lyles Carr every Tuesday on iTunes, Google Play, Stitcher, TuneIn here on the blog, SoundCloud, YouTube & Facebook. Subscribe now so you don't miss an episode! Full list of episodes. Full list of show notes.
Please take a moment to give us a rating on iTunes to help us spread the word! We want to feature your review on the podcast. Take a moment to leave us some words and you could hear yours!