As a mom it is so important to show our kids the world and help them develop empathy. For only $1 a day you can support a child with Compassion International. Give your kids the world and change the life of a child.

We know. We know. You are tempted to throw away all the devices and disconnect all your kids from all the things because, let's face it, it is a super scary world out there. Mom, we also know that isn't realistic, right? Today, Kacee Bree Jensen joins us with some practical tips to navigate the world of technology.
Kacee has worked with teens for many years and has focused on social media and how to navigate it with them.
There isn't a lot of people out there taking the challenges of teens head on.
What is totally different about the way that teens are dealing with the world today?
Relationships are so different today with the echo that is left online. How can they navigate it?
Parents have such an important role in all of this with teenagers. Find out more about what that role is and how we can do it well.
There are some trends coming down the trail that we need to be aware of.
Education is essential. Don't hide from the technology that is out there. Let your kids practice at home with specific restrictions and teach them the correct way to use technology.
You will be surprised what your kids encounter and where they encounter it. How do we handle it?
Restrict vs. modeling the use of digital platforms. What is the balance?
Kacee has some great resources on Let's Talk Teens. Enjoy 20% off with code "ALLMOMDOES"
Always make sure you share the whys behind the whats so kids understand the restrictions along the way. Kids will remember the conversations when they make their own choices.
Hear how Julie and her husband have talked to their kids about "smart choices" and "dumb choices" and why they used those terms.
You might feel overwhelmed with all this information. Kacee has created Let's Talk Teens to help that problem so we don't throw in the towel as parents. Her online workshops help parents dig into how to put up parental guidelines and educating teens. She's offered a 20% discount for our podcast listeners with code "ALLMOMDOES"! You can subscribe today!
Over 50% of teens have never touched their privacy settings and 1 in 4 kids have had  their identity stolen. We must help them!
Kacee covers some basic things that you can do to help protect your child. To go deeper, subscribe to her online workshops!
Online dating. How in the world do we handle this with our teens?
We need to take out standards offline and bring the online so people understand that standards apply across the board.
Next week we chat with Hettie Brittz about growing character in our kids. You won't want to miss it. See you there!
We have partnered with Compassion International to shine light on what you can do to change the world of a child. Teach your own children empathy and show them the world through a child sponsorship. SPONSOR a child today! We have 2 children who need sponsors right away. Is the sponsor you?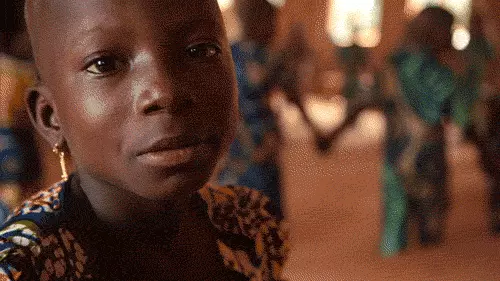 Follow AllMomDoes on Facebook, Twitter, Pinterest & Instagram and subscribe to our newsletter
Follow Julie Lyles Carr on Instagram and Facebook
You'll be able to find the latest episode of The Modern Motherhood Podcast with Julie Lyles Carr every Tuesday on iTunes, Google Play, Stitcher, TuneIn here on the blog, SoundCloud, YouTube & Facebook. Subscribe now so you don't miss an episode! Full list of episodes. Full list of show notes.
Please take a moment to give us a rating on iTunes to help us spread the word! We want to feature your review on the podcast. Take a moment to leave us some words and you could hear yours!