Our second Confetti Grace box arrived over the weekend, and it was a hit once again.
My son – who was out of town when we got the last one – begged to be able to help with this month's craft. He's 9, so I knew he was the perfect age. And he basically did it all by himself!

My daughter felt a little left out, so I told her she could do the card. She rocked it, too!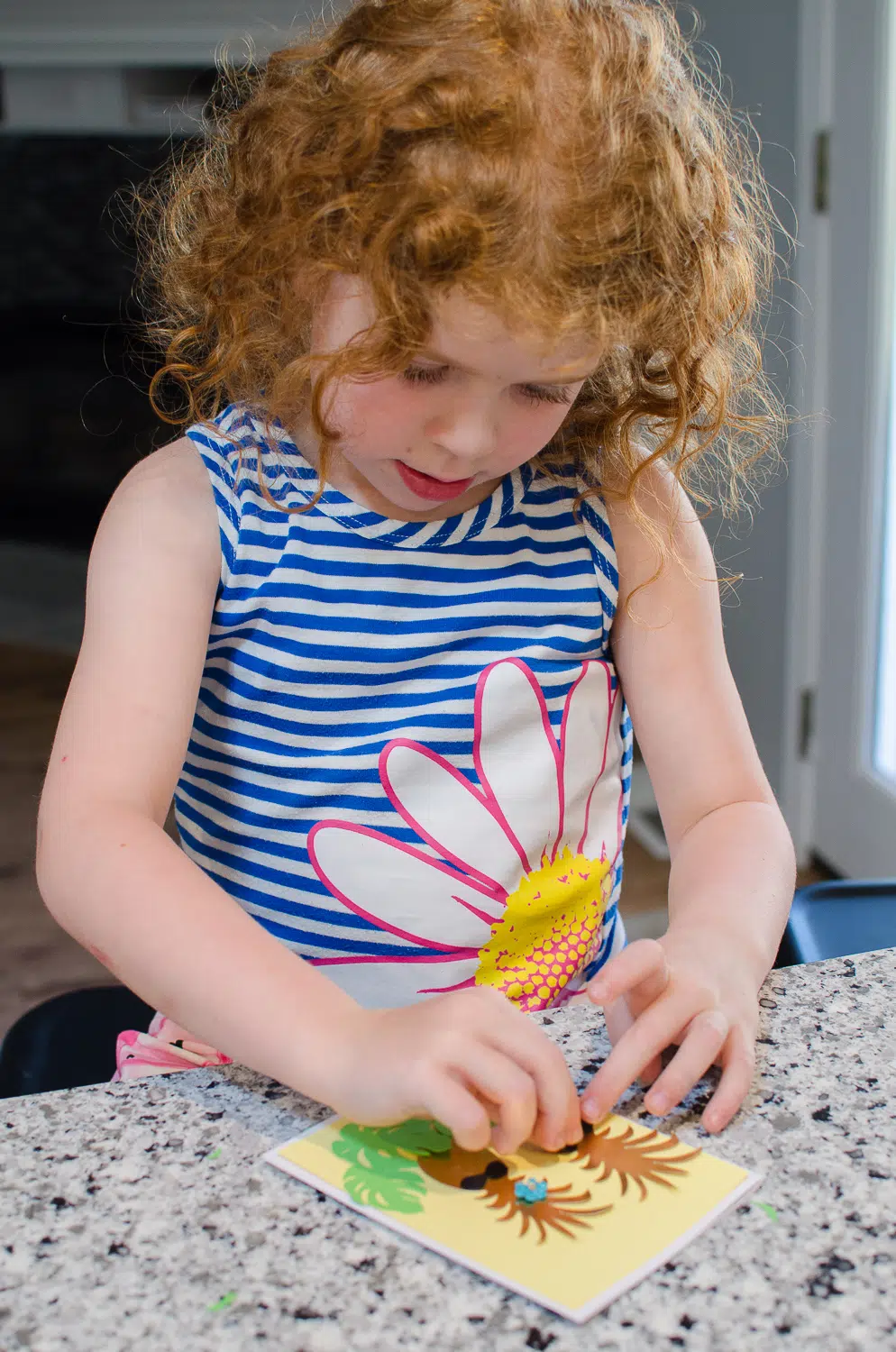 This was so super simple. And not just the actual craft. The whole process.
Open a box. Take out all the supplies. Read the directions. Make an adorable craft and have some fun family time.
Give a gift to a friend.
---
Kristina was compensated to sample and review Confetti Grace, but all opinions are her own.
---
As I unpacked the box I was once again blown away by all the stuff you get. Paints, paint brushes, adhesives, gift packaging, card-making supplies…it's such a different experience than when you go to the craft store and have to buy a huge package of teeny little craft pieces when you only need 3. You're not wasting the extras, nor do you have to store them.
I love this concept!
See more of our box and craft in the video below. And are you ready to get crafting? Order your box from Confetti Grace and give it a try today – use the discount code KRISTINA and get $5 off your first box! This pineapple craft will only be available to order until July 31st; the September craft will tease on the Confetti Grace Facebook Page August 1st!