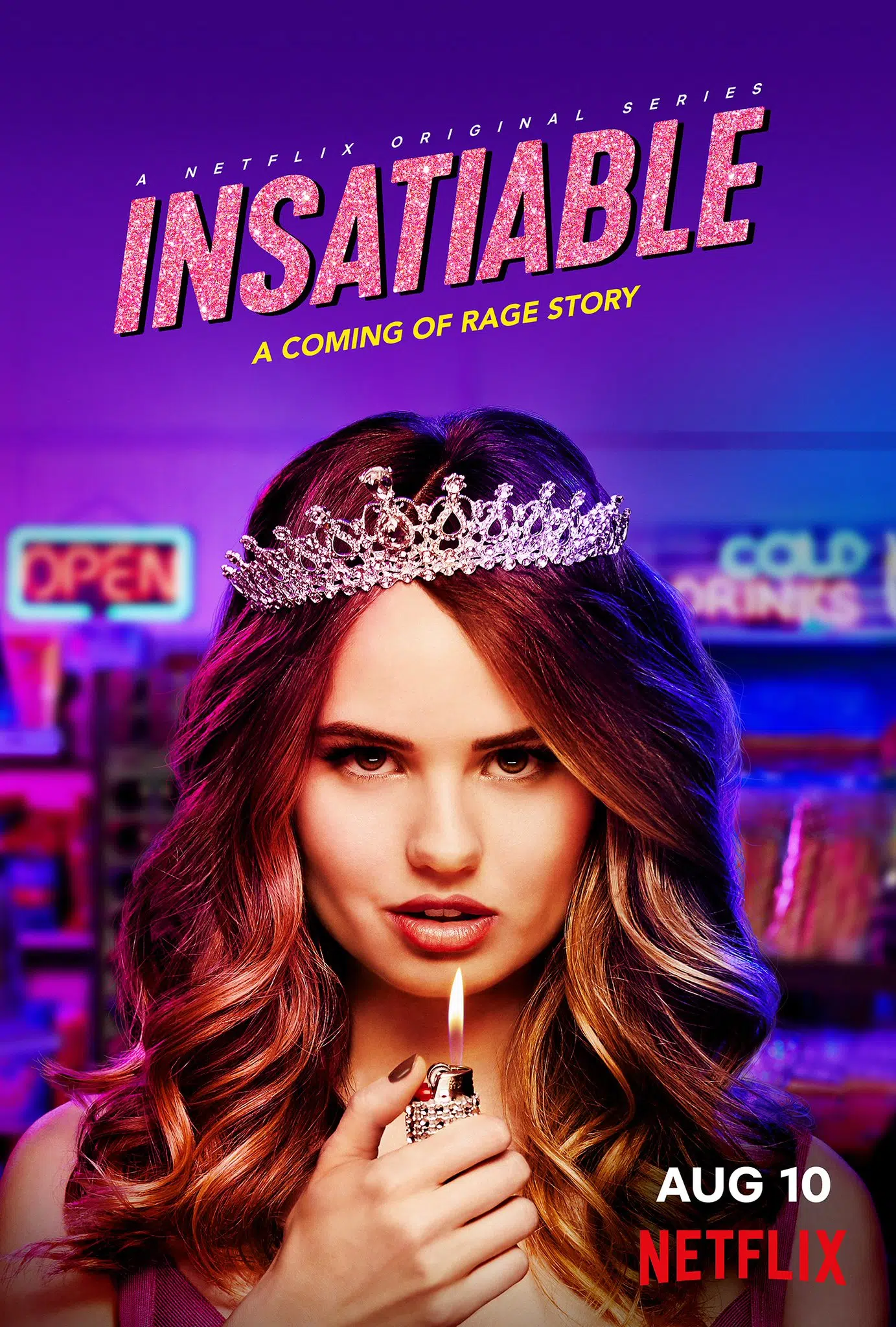 If you have a teenager in the house, they may be interested in watching the new show Insatiable on Netflix, which drops August 10th. On the surface it appears to be a dark comedy about high school, but the themes and messaging are pretty…well…adult.  If you think your teen might want to watch, you need to educate yourself first. Start by watching the official Netflix trailer (be advised that the video contains some foul language and is sexually suggestive), and then read on for a more detailed perspective of some of the underlying messaging.
The plot of Insatiable follows a plus size girl through high school that struggles with self-confidence issues and bullying. After getting punched in the face, the character "Fatty Patty" spends her summer with her mouth wired shut, leading to dramatic weight loss. At the return of the new school year, Patty struts in with her new skinny physique and instantly gains popularity.
Netflix wasn't prepared for was the backlash that soon resulted from the show – which hasn't even been released yet. To their surprise, the trailer went viral for all of the wrong reasons. A petition was opened gathering over 50,000 signatures in record time. Fears that the new series would lead teens towards eating disorders stood out as a top concern. With the main character having her mouth wired shut for the summer break and losing weight as a result, you can see where that concern stemmed from. Those already struggling with anorexia may get the validation they need from this storyline alone. But that's not the only problem people are seeing with the initial trailer. The apparent theme that only in being thin do your become desirable to men and humankind as a whole seems quite flawed. This type of message is implying that plus size women can't be beautiful, or even worthy and people have a lot to say about it: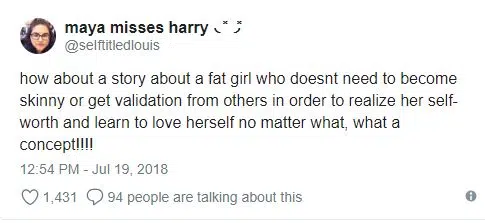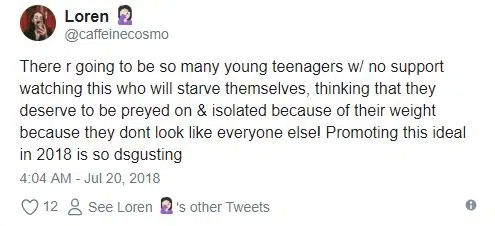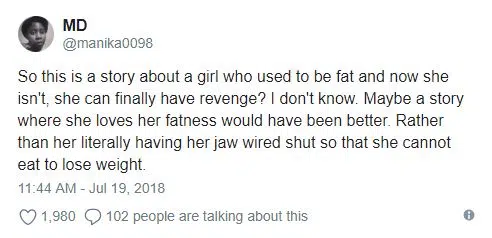 The lead actor who plays Patty, Debby Ryan, did comment:


Lauren Gussis, the creator of the series also commented:
"When I was 13, I was suicidal. My best friends dumped me, I was bullied and I wanted revenge. I thought if I looked pretty on the outside, I'd feel like I was enough. Instead, I developed an eating disorder… and the kind of rage that makes you want to do dark things. I'm still not comfortable in my own skin… but I'm trying to share my insides—to share my pain and vulnerability through humor. That's just my way. The show is a cautionary tale about how damaging it can be to believe the outsides are more important—to judge without going deeper. Please give the show a chance."
Beyond that, the series also seems to feature plenty of adult themes and may possibly glorify revenge. For now, it's too soon to tell how things will pan out. So what do you think? Should we give the show a chance as Gussis asks or is the risk too great? Share your thoughts with us.