As a mom it is so important to show our kids the world and help them develop empathy. For only $1 a day you can support a child with Compassion International. Give your kids the world and change the life of a child.
He had everything. A high profile career in the music industry and a beautiful family. Then he found himself as a single dad. Learn from his incredible insights as he navigated this unexpected season of life. We are excited to introduce you today to Robert Beeson.
He talks about the morning his wife left him, what that did to the family and what he did when he knew "everything would be different."
The difficulty of dealing with addiction in the house and how he had those real conversations
The importance of saying, "God, please give me your words."
It is so essential to be proactive and not reactive in talking about the things that still remains.
It is okay to acknowledge that times are difficult.
His new book "Going Solo"Hope for the  Single Mom or Dad"
There is a larger population of moms walking away from families in this modern age. Why is that?
Many that have gone through this feel like they don't fit in. A powerful reminder that you are not alone.
He longed for community but felt like he didn't fit into the regular church community anymore. Find out what he did about it.
Find out what we can all do to reach out to those struggling in this area.
"By embracing single parents you are not embracing divorce."
"You don't have to fix single parents. You need to wrap your arms around them and say, 'as you walk this journey we will be with you.'"
A lot of times the church just wants to "fix problems." That isn't the best way to engage with single parents. Find a better way.
Robert was working in a Christian industry when his life changed. Find out how this changed how he related to the industry around him.
Find out what he wasn't quite prepared for having only girls in the house.
There are many reasons people become solo parents. We have to honor all those ways. Find out more about what this means.
Dr. Chirban's book Collateral Damage: Guiding & Protecting Your Child Through the Minefield of Divorce
Profound insight into managing a relationship with your significant other when you go through divorce.
Dating as a single parent and remarriage – prepare before you go into it.
The beautiful things he learned about God through this whole process.
How big a role does money play in your marriage? Have there been some…ahem…deep conversations? Next week we are thrilled to welcome Chuck Bentley from Crown Financial Ministries. We all have to deal with money. You won't want to miss this. See you next week!
Are you ready to touch the future and change the world? You can be part of life-changing work through Compassion International. We have partnered with Compassion International to shine light on what you can do to change the world of a child. Teach your own children empathy and show them the world through a child sponsorship. SPONSOR a child today! We have 2 children who need sponsors right away. Is the sponsor you?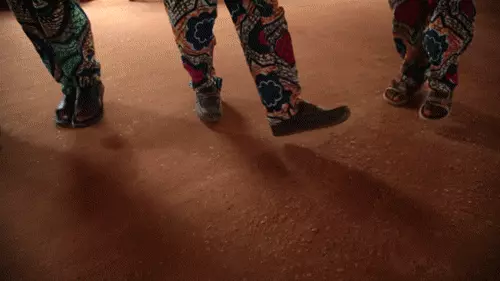 Follow AllMomDoes on Facebook, Twitter, Pinterest & Instagram and subscribe to our newsletter
Follow Julie Lyles Carr on Instagram and Facebook
You'll be able to find the latest episode of The Modern Motherhood Podcast with Julie Lyles Carr every Tuesday on iTunes, Google Play, Stitcher, TuneIn here on the blog, SoundCloud, YouTube & Facebook. Subscribe now so you don't miss an episode! Full list of episodes. Full list of show notes.
Please take a moment to give us a rating on iTunes to help us spread the word! We want to feature your review on the podcast. Take a moment to leave us some words and you could hear yours!