We all have hurts, habits and hangups that we are dealing with and we are in desperate need of community to help us through. Jeffrey Grassman from Celebrate Recovery and Calvary Community Church join us today to dig in to the topic of recovery.
Jeffrey has a story of recovery himself. Hear his story and how he now works in Celebrate Recovery helping others.
Hear what Jeffrey says to the person who is trying to do it alone. Why do we need community?
There is a distinction between sobriety and recovery. What is the difference and why is it important?
The mom culture has really normalized drinking as a coping mechanism. Is this a problem? Hear what trends he sees.
Jeffrey discusses the scope of Celebrate Recovery and how it isn't just for drugs and alcohol. Less than 1/3 of people actually struggle in those areas. Find out more about who does attend.
What if you are in a situation where you need to minister to someone in the midst of addiction?
What would you say to the parent who is in the midst of a battle with their spouse and it is affecting the kids?
We want to make sure our kids feel safe coming to us. Jeffrey shares some insight into how to do that.
There is a time to get a counselor and therapist involved.
Does intervention work?
How do you know when you need to seek help? How can we assess our own lives?
Are people resistant to help and community? How do we get over that?
What can you expect when you participate in a Celebrate Recovery event?
Calvary Church is hosting a 5K on August 26th. Register today at CRrunforyourlife.org
On August 27th SPIRIT 105.3 and DJ Ana Kelly will be onsite for an evening of worship, and Celebrating all those that have found freedom from all of life's hurts, habits, and hangups. Dinner at 6pm!
Next week we have beloved fiction author Katie Ganshert. It is a fascinating conversation you won't want to miss.
As a mom it is so important to show our kids the world and help them develop empathy. For only $1 a day you can support a child with Compassion International. Give your kids the world and change the life of a child.
Are you ready to touch the future and change the world? You can be part of life-changing work through Compassion International. We have partnered with Compassion International to shine light on what you can do to change the world of a child. Teach your own children empathy and show them the world through a child sponsorship. SPONSOR a child today! We have 2 children who need sponsors right away. Is the sponsor you?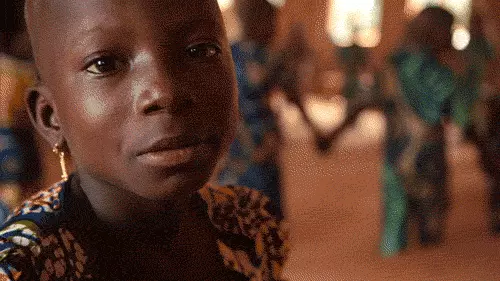 Follow AllMomDoes on Facebook, Twitter, Pinterest & Instagram and subscribe to our newsletter
Follow Julie Lyles Carr on Instagram and Facebook
You'll be able to find the latest episode of The Modern Motherhood Podcast with Julie Lyles Carr every Tuesday on iTunes, Google Play, Stitcher, TuneIn here on the blog, SoundCloud, YouTube & Facebook. Subscribe now so you don't miss an episode! Full list of episodes. Full list of show notes.
Please take a moment to give us a rating on iTunes to help us spread the word! We want to feature your review on the podcast. Take a moment to leave us some words and you could hear yours!