Katie Ganshert is an amazing fiction writer, but it is her real life that is so fascinating. We talk about so much today, including what it is like being a transracial mom & raising a daughter with special needs. Take a listen!
As a mom it is so important to show our kids the world and help them develop empathy. For only $1 a day you can support a child with Compassion International. Give your kids the world and change the life of a child.
Learn how she got into the fiction writing game.
Hear about her trip to Kenya and how that sparked her writing.
Listen to the fascinating world of publishing.
Jesus teaches us so much through story. Story is a training ground for empathy.
Her new book No One Ever Asked – When an impoverished Missouri school district loses its accreditation, the nearby affluent community of Crystal Ridge has no choice but to open its doors to bussed students. Soon the lives of three very different women converge: Camille Gray, long-standing PTA chairwoman and champion fund-raiser, faced with a rattling discovery that threatens to tear apart her picture-perfect world; Jen Covington, a career nurse whose painful journey to motherhood finally results in a happily-ever-after, though not the one she anticipated; and Anaya Jones, the first woman in her family to graduate college and a brand-new teacher at Crystal Ridge's top elementary school, who is unprepared for the minefield she is stepping into. As tensions rise, Camille, Jen, and Anaya will fiercely protect their loved ones – but at what cost? Inspired by real-world events, No One Ever Asked is a riveting tale about the way we see one another, the lies we tell ourselves, the questions and stories that go unexplored, and the tragedies that result.
Race in American education.
Being a transracial mom. What does transracial mean and how has it changed their family?
Adoption
Raising a daughter with cerebral palsy and speech apraxia
We downplay the hard during redemption. It is not a feel good process.
What parts of life most inspire her stories.
How can you balance being a creative with raising kids when the creative process isn't always 'normal?'
Join us next week for Dorena Williamson. She has two children's books out that you are going to want to know about. We are going to have a compelling conversation about helping our children deal with people different than them. See you next week!
Friend, we a have something incredible for you to partner with us in. We are looking to have 10 children sponsored from Compassion International. Did you know that these children are waiting and they KNOW they are waiting? When you see on the Compassion Website the amount of days a child is waiting, the child knows. They see other children at the Child Development center having the benefit of a sponsor. Please prayerfully consider joining us as we look to get these children sponsored, especially those that have been waiting a long time!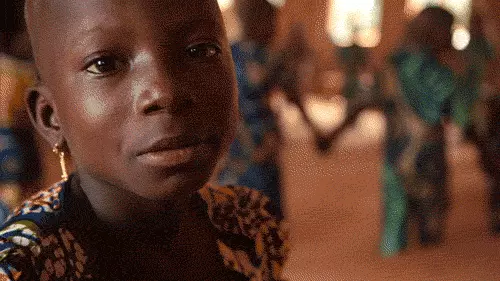 Follow AllMomDoes on Facebook, Twitter, Pinterest & Instagram and subscribe to our newsletter
Follow Julie Lyles Carr on Instagram and Facebook
You'll be able to find the latest episode of The Modern Motherhood Podcast with Julie Lyles Carr every Tuesday on iTunes, Google Play, Stitcher, TuneIn here on the blog, SoundCloud, YouTube & Facebook. Subscribe now so you don't miss an episode! Full list of episodes. Full list of show notes.
Please take a moment to give us a rating on iTunes to help us spread the word! We want to feature your review on the podcast. Take a moment to leave us some words and you could hear yours!