For our Christmas party last year, our staff traveled with spouses and children to just beyond Princeton, BC for a memorable weekend at a beautiful Young Life Retreat facility called RockRidge Canyon.
---
This post is sponsored by RockRidge Canyon, but this testimonial is an honest account of one group's experience at the retreat center in British Columbia.
---
RockRidge is nestled in a stunning, well-lit corner where sharply rising mountains funnel your gaze heavenward. At the bottom of this valley lies Inspiration Lake. During the summer, the property is bustling with outdoor activities like boating, wakeboarding, kayaking, hiking, mountain biking and more.
During our winter stay, there were still plenty of outdoor activities to enjoy. We slid down the tubing hill, snow-shoed on paths reaching deep into the forest, chatted around bonfires and ate s'mores, and zip-lined.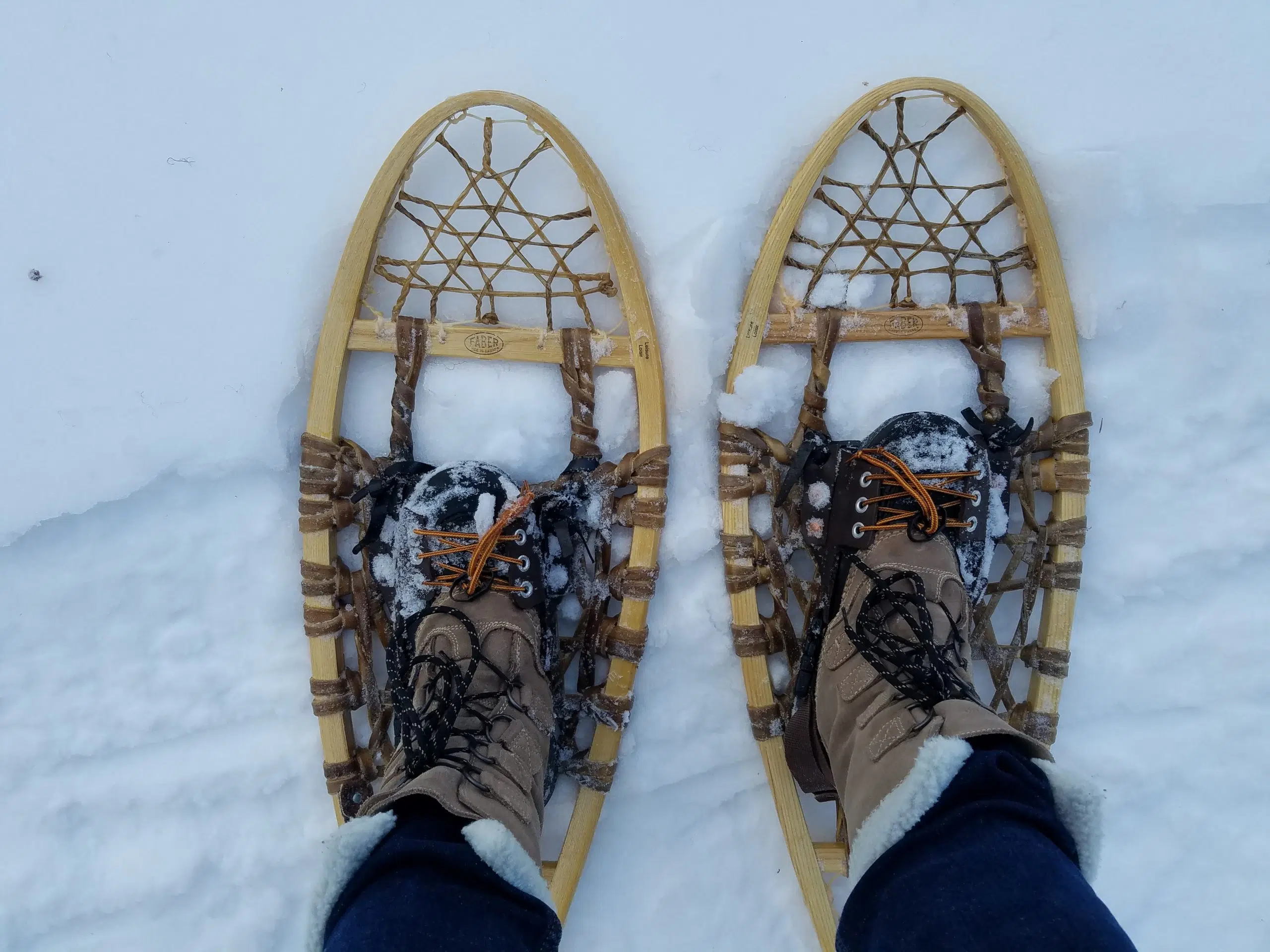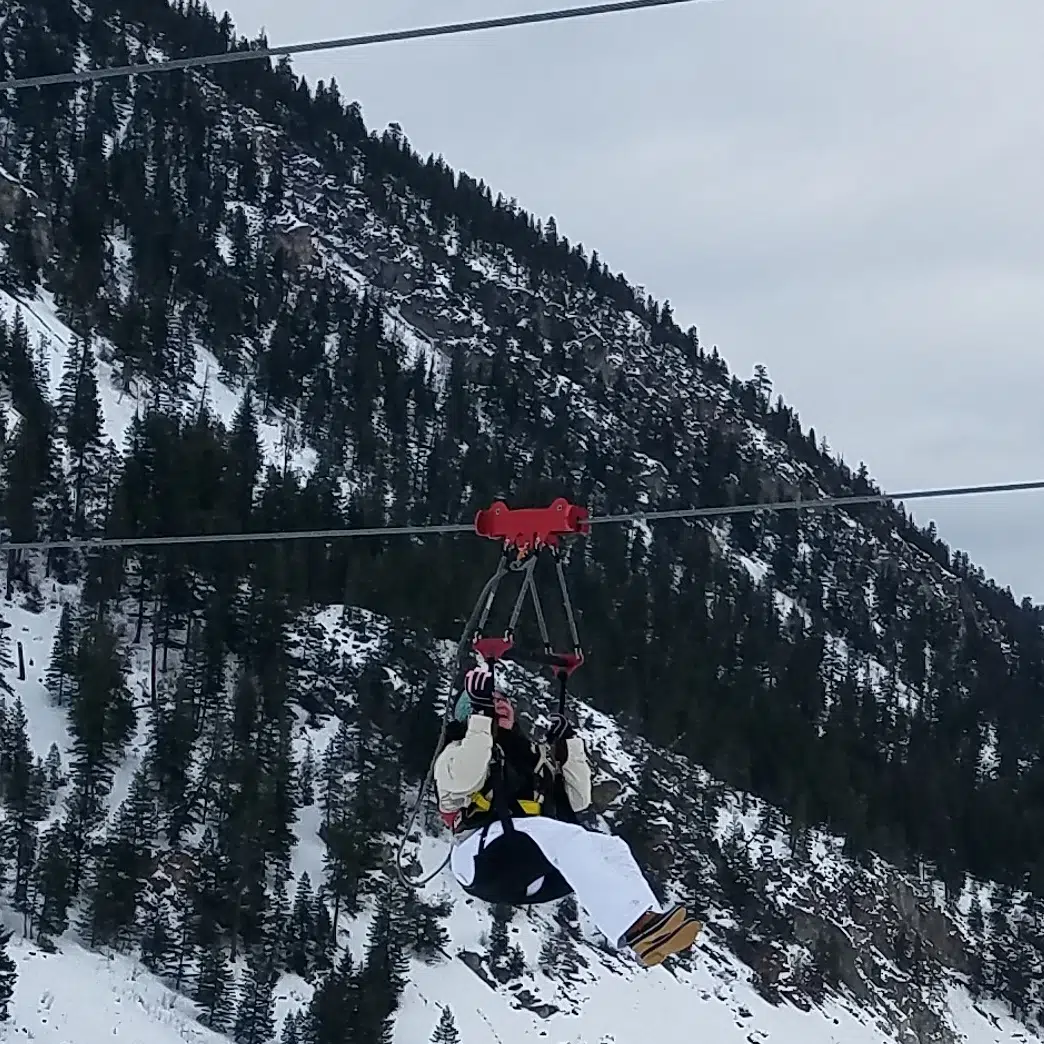 When it's cold enough for the lake to freeze over, you can even go ice skating.
In addition to clean air and breathtaking mountains was something else we almost never experience – quiet. The absence of traffic, small engines, and planes was quite welcome. You could hear a bird chirp from miles away. That blanket of white snow hanging from trees, and icicles dangling from RockRidge buildings was an unexpected beauty to behold. This setting was the ideal winter wonderland for our staff and families.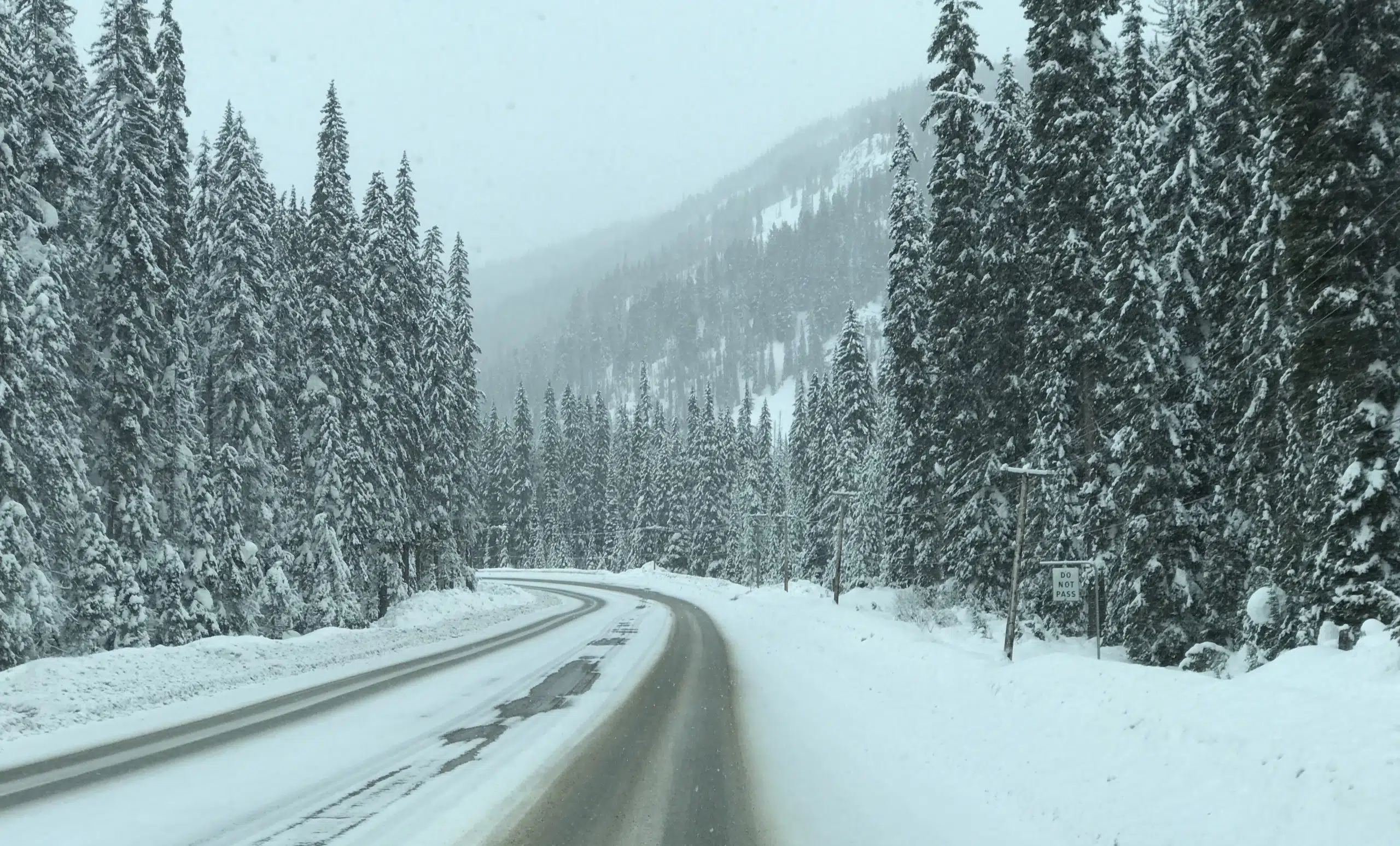 Our lodging was luxurious and matched perfectly with the majesty of the surroundings. The Wolf Creek Lodge is a hotel that spares nothing to make you comfortable, and includes:
Big rock fireplaces
Spacious rooms
Plenty of windows
Common areas made for gathering together to play games, read, and visit
In addition to our accommodations, we also enjoyed amazing meals in the dining area. The meals featured variety, plenty of healthy options, and were bountiful and flavorful. RockRidge has two full-time Red Seal chefs, so naturally we were treated to some delightful dishes. I will not soon forget the Butter Chicken dinner Saturday night – so good! There was also a curry dressing for the salad that was a testament to the care they took to make sure their guests felt pampered. While they were willing to serve us those meals in the Wolfe Creek Lodge, we opted to eat in the dining room which itself is an architectural delight to look at and dine in.

We also had a staff talent show in The Rock. The Rock is a brand-new state-of-the-art audio/visual performance facility. It was perfect for multi-media acts, such as music, video, and all the silliness we could come up with together. We had a blast in there, and could have done so much more. It was like having a fully-functional stage and theatre.
We shared space with the senior class of Regent Christian Academy. It was fun to see and meet some of them. We all ate at the same time in the RockRidge dining room. The facilities and expansive property made sharing with a group this large (over 100 others guests) feel as though it was just us, until of course it wasn't (at meal time).
Between set eating times, group activities, and luxurious sleep accommodations we were never bored, always had something to look forward to, and were incredibly happy doing something as simple as just hanging out at the lodge.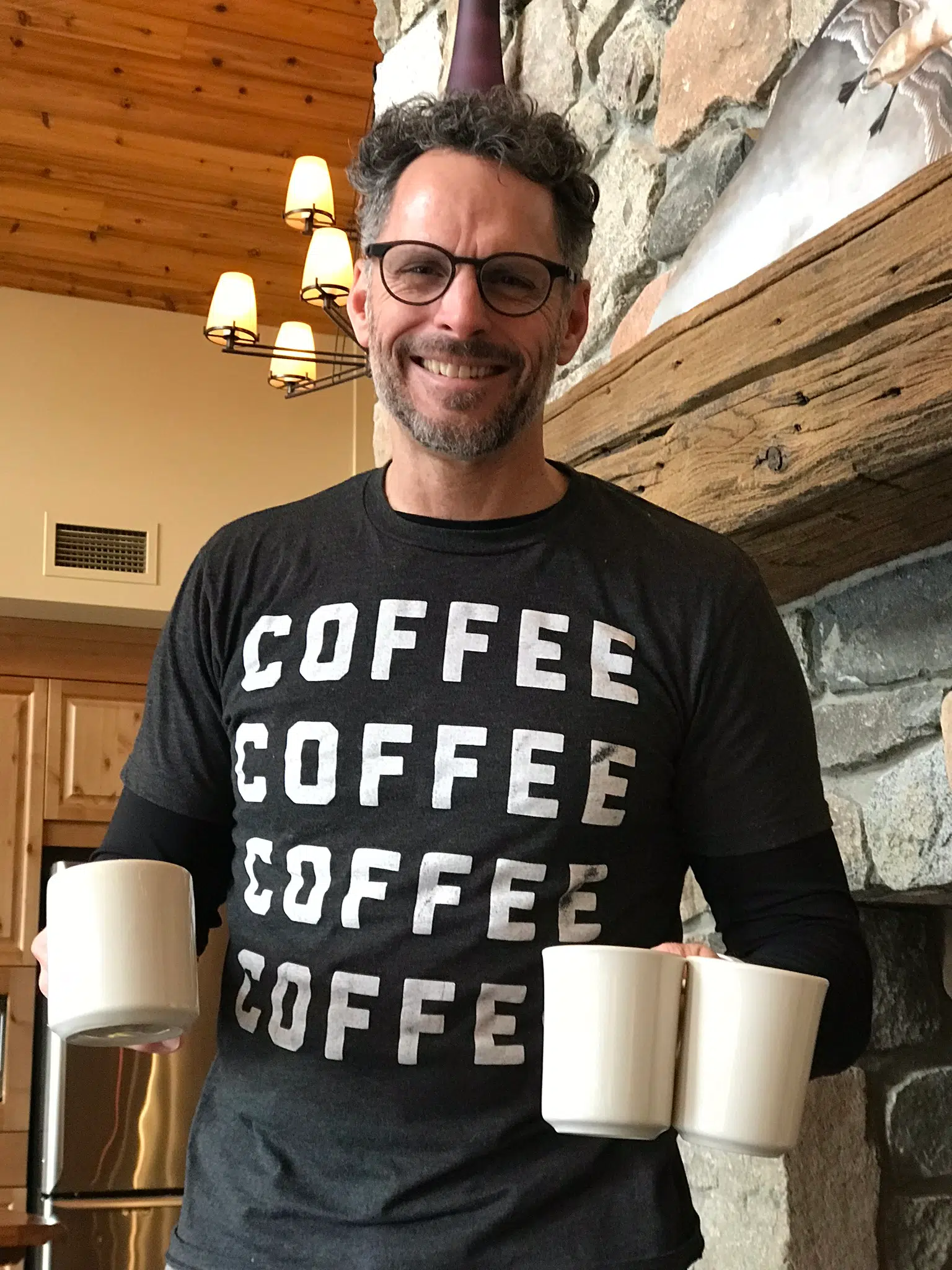 As the weekend came to a close and we rode home together on the bus, we were all buzzing as we shared memories and pictures. In a few short days we all grew closer than we had over years of working side-by-side because we built memories together as an extended family. We have never been together over a weekend like that, and we all felt like it was time well spent. Some are already talking about what it will be like next year, and how those who couldn't make the trip this year will hopefully make it next year.
I hope we can make this a regular event. Going to RockRidge as a staff is tradition-worthy.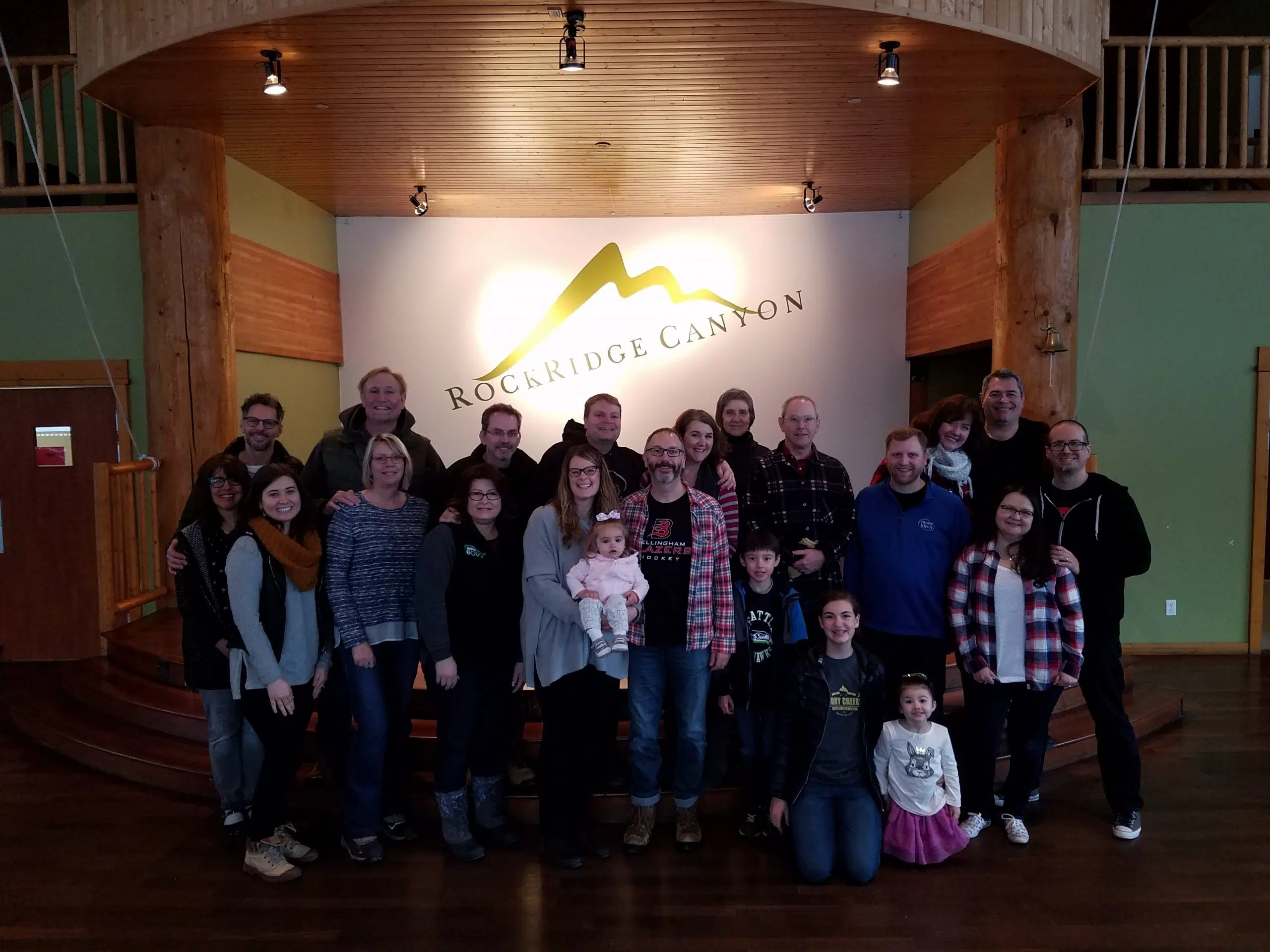 ---
RockRidge Canyon is perfect for your event or gathering, and their all-inclusive model makes sure it's easier than ever on you. Contact them today to learn more about how they can make your event the most memorable one yet.
RockRidge Canyon specializes in both small and large events including:
Retreats for students, men, women, and couples
Family reunions
Camps
Weddings
Professional conferences
Team-building getaways
Staff retreats
Band or choir camps