Fall is one of my favorite seasons to decorate for.  I like the simplicity of it.  At Christmastime, I have multiple totes full of decorations to unpack and put out.  When autumn arrives I keep things pared way down.
Here are some easy things I do to greet my favorite season.
Shop in your backyard: Head out for a walk and pick up some pretty fallen leaves, seed pods and whatever else you can find.  Bring them in and put them in a bowl or a vase on the coffee table.  I should have a bumper sticker that says "I brake for fall leaves" because I've been known to stop and scoop armfuls of them from ditches and roadsides.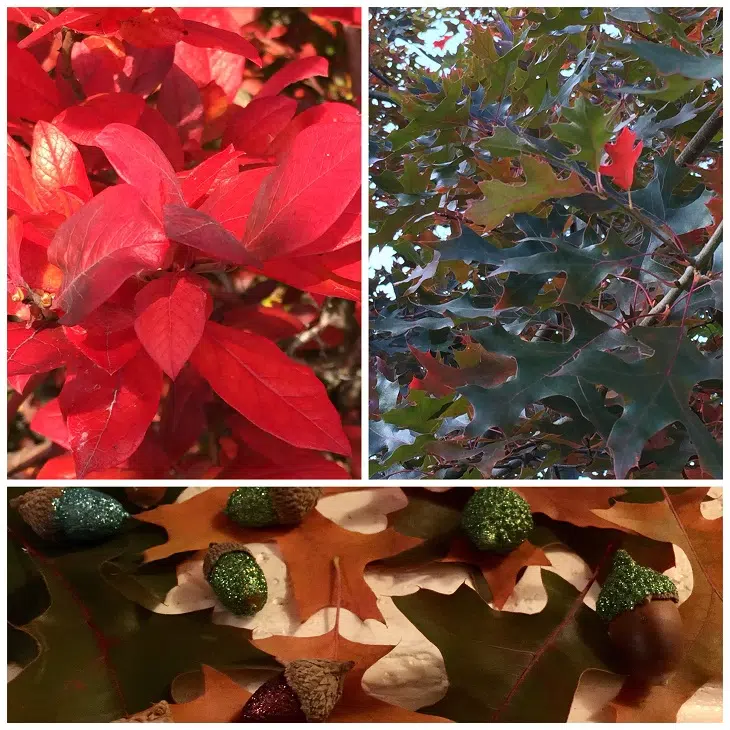 Pillows: We probably all have a throw pillow or twenty in our homes.  Rather than buying pillows for each season (that you have to store later) I buy pillow covers.  My favorites are by an artist named Craftberrybush on Society6 but you can find fun ones on Amazon too.  This is also a great way to cover up those ugly pillows that we all have lying around.
Framed art: Jump on Pinterest and search "free fall printables".  Choose one you like, print it out on your computer, and voila, instant art.  I keep a stack of seasonal printables inside a fun, red frame.  This makes it easy to switch them out when the next holiday hits.
Seasonal food: I'm a sucker for weird food that is only sold at certain times of the year.  Keep a variety on hand and pour some in a bowl when people stop by.  It instantly sets a party mood. 
Candles: I love scented candles.  It's easy and cheap to buy votive candles that smell like pumpkin-spice or apple-cinnamon.  Light one and it will feel like fall has arrived.
Simple crafts: Get your kids involved in the decorating.  They can add glitter to acorns, paint on dried leaves or color fall themed pictures.
Blankets: Add throws to the backs of couches and chairs to add to the cozy factor.  I've seen autumn fleece throws for as low as $5.00 at variety stores.  That's inexpensive enough to buy one for every chair.
Books: Put stacks of books on coffee tables to promote reading.  Thrift stores are wonderful places to find books for all ages.  And, as the weather cools, your family can snuggle under those throws and read a good book.
Dollar store: My daughter always seems to find sophisticated things at the dollar store that make her home look polished and magazine-ready.  I always seem to end up with dancing scarecrows.  Either way, for practically no money, you can add some beauty or humor to the season.
Do You: It seems like other holidays come with so many "rules".  It's nice to have a season with no trees or hearts or shamrocks attached to it.  My sister just sent me a picture of her fall decorations.  There's a string of horse lights on the mantle and a statue that her son made years ago (we're not sure if it's Jesus or a ghost).  But, she's welcoming fall in her own unique way and so should you.  Send us some pictures too!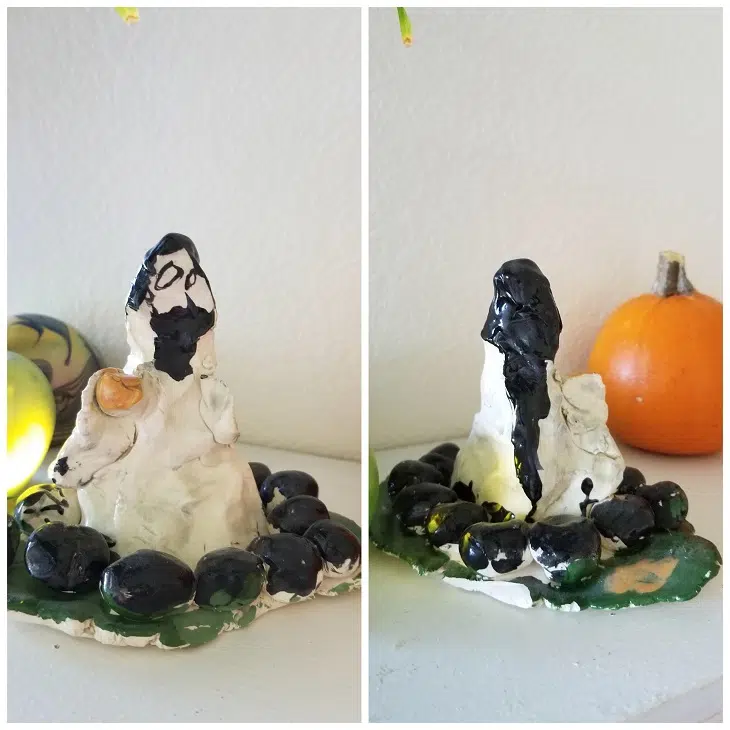 ---
Read more of Ann's contributions to allmomdoes here.