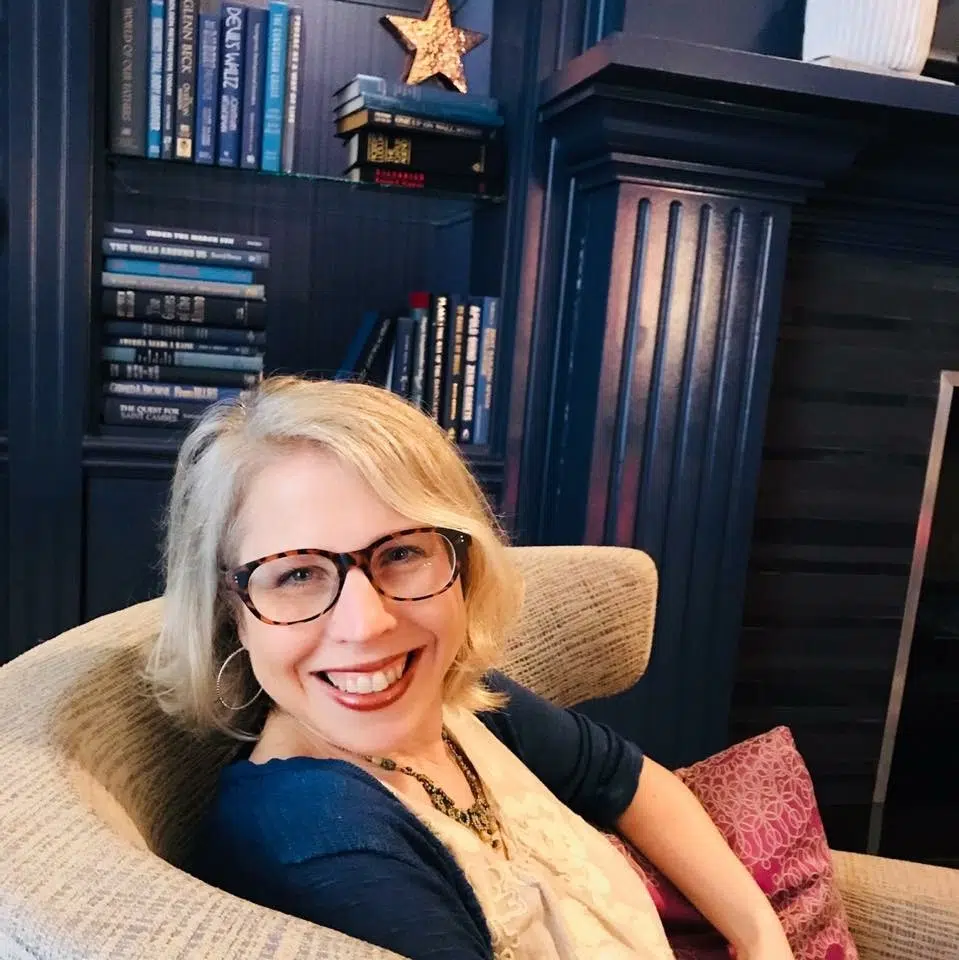 My motto in life is Churchill's, "NEVAH, NEVAH, NEVAH give up!" I have 2 kids who can both vote and a red-headed husband, dreams of seeing whales in real life and a love for Hallmark. It was at the age  of 16 that I discovered God at St. Patrick's, a little church with the most beautiful stained glass windows. He's the best friend I have ever had.
I grew up in New York, raised by a loving Italian family on meatballs and macaroni and good stories. I spent the last 20 years in the Carolinas and Virginia, and recently moved to Seattle to follow God's call to join SPIRIT 105.3 as a new morning show host with Scott Carty.
You'll find me reading historical fiction and Debbie Macomber novels, baking (I think Betty Crocker's chocolate chip cookie mix is the best kept secret in this world or my famous chocolate chip pound cake, which I found on page 52 of a bargain cookbook) or posting inspirational memes on Facebook. I hope to be a guest on the Food Network show one day, but apparently I have to learn to cook first.