Did you know that sometimes there are really cool experiences available like getting to meet the actors and touring the sets of Hallmark shows? I didn't know this! I was able to chat with Corinna, a gal who recently attended the When Calls the Heart #Hearties Family Reunion. This specific event is managed by Hearties International and sponsored by Crown Media. They've held this reunion for the past 4 years! I just recently have discovered this show and was excited to find that the first 4 seasons are on Netflix. You can buy the 5th season on Amazon Prime. My guess is it will come to Netflix at some point after season 6 starts on-air in Feb. 2019.
I've also discovered an amazing online Facebook group you can join along with following their regular page.
If you aren't familiar with this show, there is still time to catch up before the special Christmas one airs on Christmas Day.

(Please note: If you haven't yet watched this show but plan to and don't like spoilers, stop reading!)
After I learned about this When Calls the Heart #Hearties Reunion, I had to learn more. Here are some things I found out!
How do people find out about this? 
First, follow the show on Facebook. Hallmark does a great job with their social media and you will find lots of information posted there. Stay updated there as they will post entry information for any future reunions. There is also a special Website that will allow you to catch all the details on the most recent reunion. – www.heartiesfamilyreunion.com 
Corinna, what were your favorite reunion moments? *SPOILER ALERT*
The passing of Jack was an emotional moment in the show. They had a remembrance display of Jack's picture, their wedding photo, and replica of Elizabeth's wedding dress.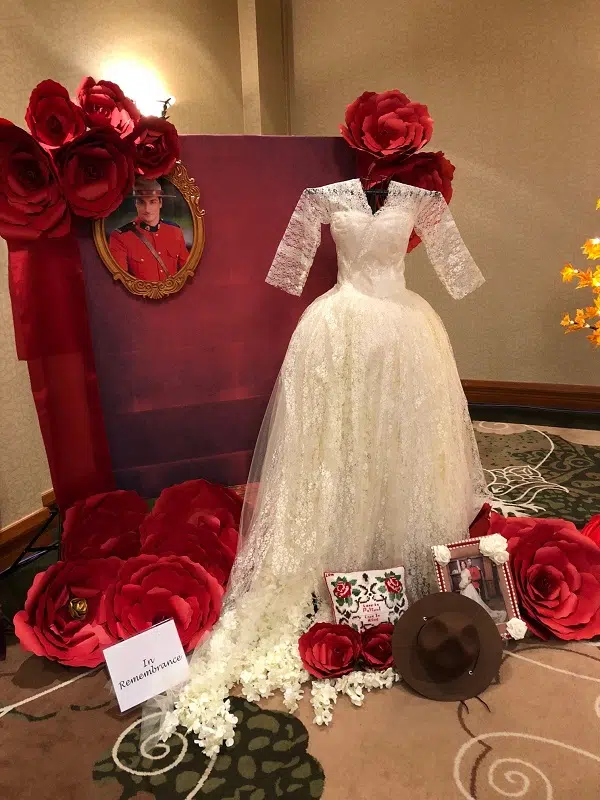 A favorite moment in the show was when Elizabeth is told she is pregnant. At the reunion we had a Baby Shower for Elizabeth where we brought gifts to be donated to the Dixon Transition Society, a shelter for women and children fleeing violence in Burnaby, BC.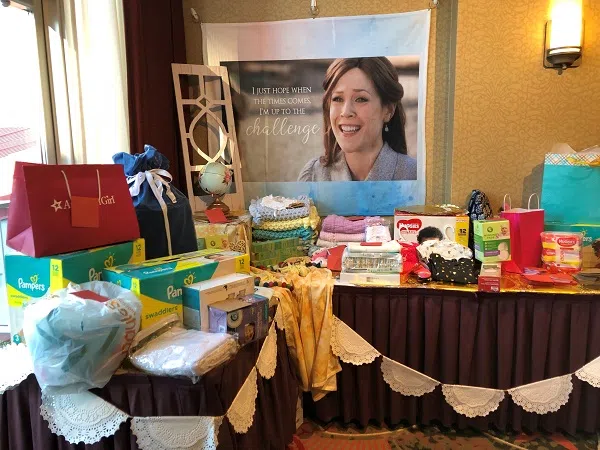 I love the moment when Elizabeth is given the heart blanket. A replica was made and displayed at the reunion. It was later raffled off. This heart blanket was something the ladies in Hope Valley gave Elizabeth during her period of grieving over Jack.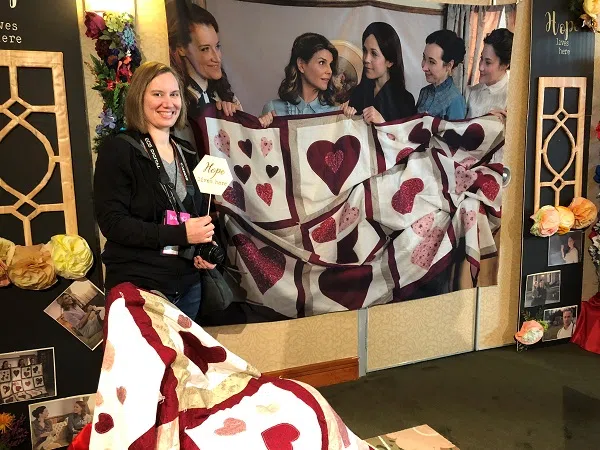 Another favorite When Calls The Heart moment on the show was when the kids make a gift to Elizabeth which was the sign for the school "The Jack Thornton School." It is a very beautiful moment in the show as the whole town remembers Jack.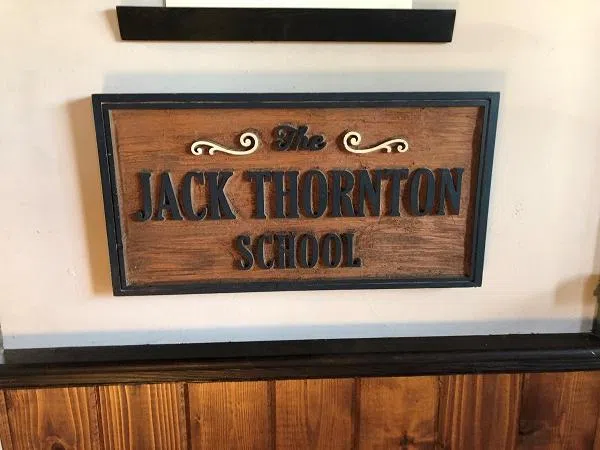 A highlight of the reunion: The author which inspired WCTH was at the reunion, Janette Oke! I got my photo with her and I got my book signed.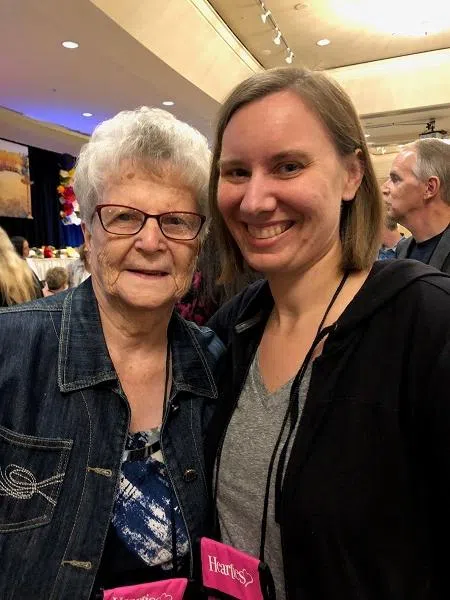 One of my favorite parts of the show was when Elizabeth and Jack have their first kiss and Jack gives Elizabeth a gift of a photo of them he drew. I got to see the spot where they filmed that scene by the log with their initials and the photo was in Elizabeth's house.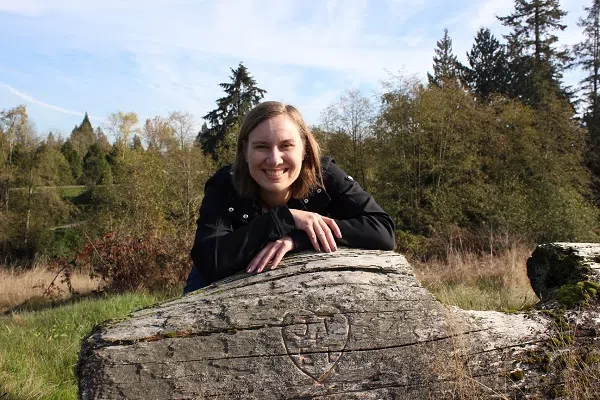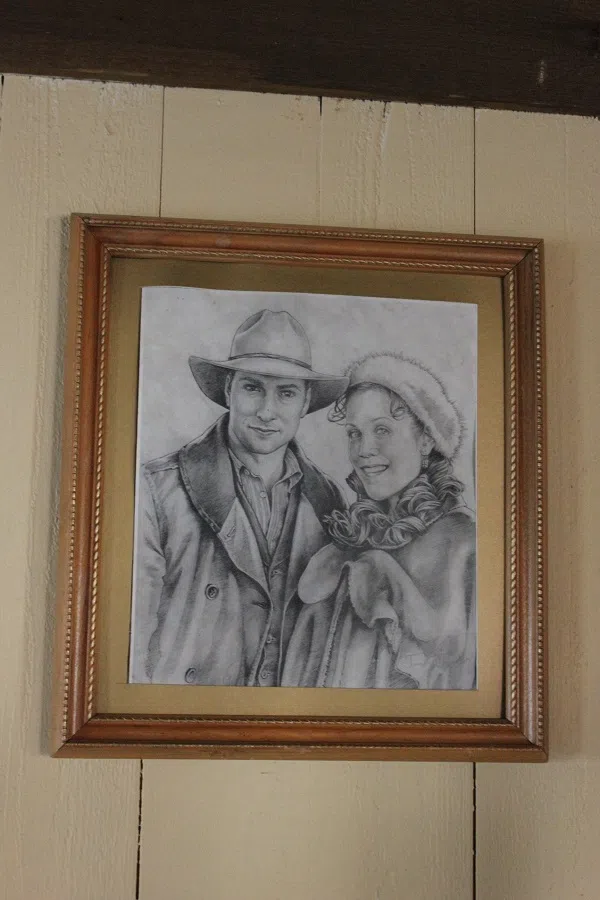 What can you tell us about season 6? Do you have the inside scoop? 
Ava Grace Cooper (Opal) has a brother, Christian Cooper, who plays Timmy.
Two new actors join the cast. We got to meet both Chris McNally, who plays Lucas a gambler and saloon owner, and the new Mountie, Nathan, is played by Kevin McGarry.
Pascale Hutton, who plays Rosemary, was pregnant in real life during season 2, so the scene where Lee and Rosemary ride off on the motorcycle they were actually pulled by a rope.
I learned that Kavan Smith and Pascale Hutton will be doing another movie together that they co-created. I loved them in The Perfect Bride and The Perfect Bride: Wedding Bells.
Since Pastor Frank Hogan left Hope Valley, there's a new pastor in town, Pastor Simon, who will be christening Elizabeth's baby. He, of course, couldn't tell us the sex of the baby but could tell us it's played by twins.
There might be romance between Doctor Carson and Nurse Faith, but they couldn't tell us for certain.
Season 6 will air on The Hallmark Channel in February 2019.
What are a few things you learned about the Hallmark Actors themselves?
The genuine love you see on scene is reflected from their love for each other. The actors truly are a family on scene and off scene.
Paul Greene (Doctor Carson) can sing! He played the guitar and sang Hallelujah along with the rest of the Hearties.
Martin Cummins (Gowen) normally plays bad guys as they are more fun to play. He told some stories of him attempting to play a good guy.
I never knew Carter Evancic (Cody) would want to pursue a career in Architecture if he wasn't acting.
I didn't realize how many local actors they casted. They mostly live near the Vancouver (Canada) area.
What do you love About When Calls the Heart & The Hallmark Channel?
Hallmark is a great network airing clean family friendly shows. I watch more than WTCH as I love many movies they air from romance, drama, comedy, and mystery movies. I'm grateful for them for allowing When Calls the Heart tv show on the network where we can enjoy these characters explore the journey of life. As a Heartie, I love watching this tv show with family and friends and experiencing the pains and joys that are illustrated on the show. It makes me feel a part of their story and a part of their family. As a Heartie, we not only have a heart for the show but a heart for others as we do our best to show love and kindness to those around us.
As you know, I love Hallmark channel too! If you don't know this about met yet, then you can find out all about that in the full Movie Christmas lineup I put together, information one of my most favorite Hallmark shows and how to watch Hallmark if you don't have cable.
Also, don't miss the interview we did last year with Carlos & Alexa PenaVega. You'll see both of them starring in new Hallmark films this year. Plus, don't miss the beloved Erin Krakow from When Calls The Heart in the third installment of Father Christmas. You can find out where to watch all three in the series right here.
About Corinna Van Klaveren: Corinna is a huge #hearties fan and when she isn't watching Hallmark Channel's When Calls the Heart she likes to take photos of nature. She plays softball in her church league and loves to paint with family and friends.  She is excited she was able to share her love for Hallmark with the AllMomDoes readers.