In prepping for the holidays, one thing I like to do is to make care packages for the homeless. This year, we got together at my best friend's house and had four kids make an assembly line to put these bags together.  It's an awesome way to teach our kids that there are so many people in our own community who are going without. It stemmed some pretty great conversations with the kids and they enjoy keeping the bags in the car to hand out the window when we are stopped near someone in need.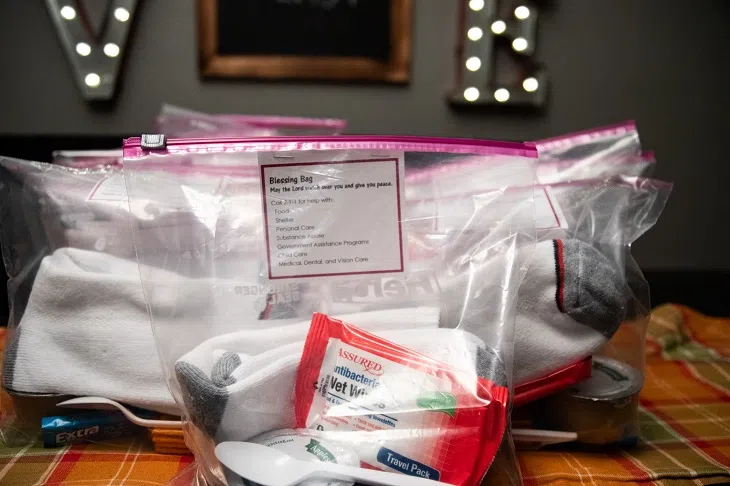 This could be a great idea for a church group activity. Every family can bring dozens of just one item and then you come together to put them all together.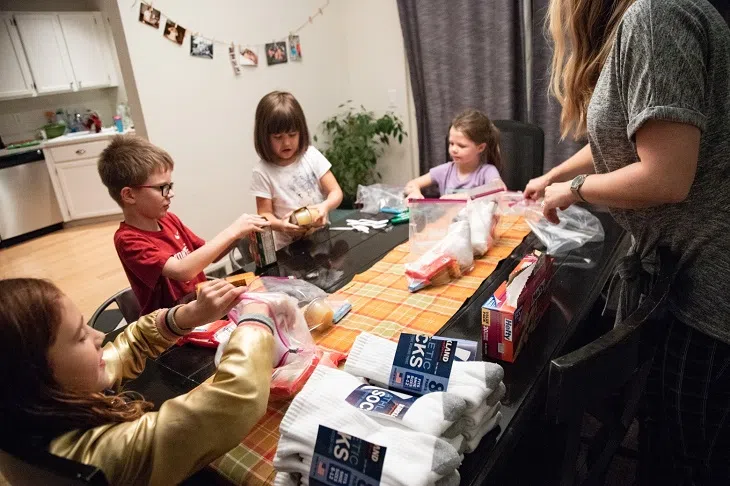 There is no right way to make these, but here is a suggestion of some things to include:
Granola bar
Fruit snacks
Applesauce (we included a spoon too)
Crackers with peanut butter or cheese
Water bottle
Warm socks
Hand wipes
Lifesavers or sugar-free gum
Deodorant
Books
Dental Floss
An encouraging note
List of Resources including 2-1-1 which is help for things like housing, mental health, substance use, employment etc. It is free and confidential.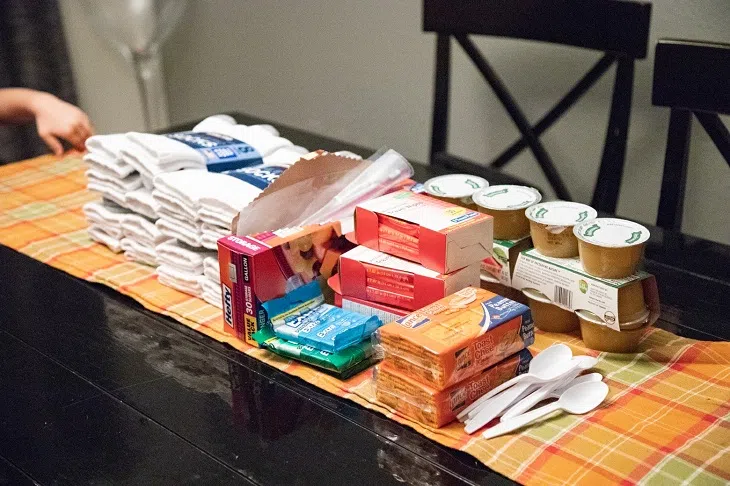 Related posts:
10 Ways to Help Children Think Outwardly During the Holiday Season
Retail Rebel: How to Keep the Latest "Must Have" from Hijacking Your Holiday
Simply Christmas: Five Ways to Make Peace with Presents
---
Read more of Stephanie's contributions to allmomdoes here.