Making soup used to intimidate me.  It felt so complicated to find the perfect match-up of flavors.  I had no idea how easy it really was.  Plus, I've found a few things that make it even easier!
The secret start for any good soup is mirepoix.  Mirepoix is an equal mix of chopped carrots, celery and onion.  Now, there are nights in a mom's life (like most of them!) when chopping veggies feels like too much work.
Trader Joe's to the rescue!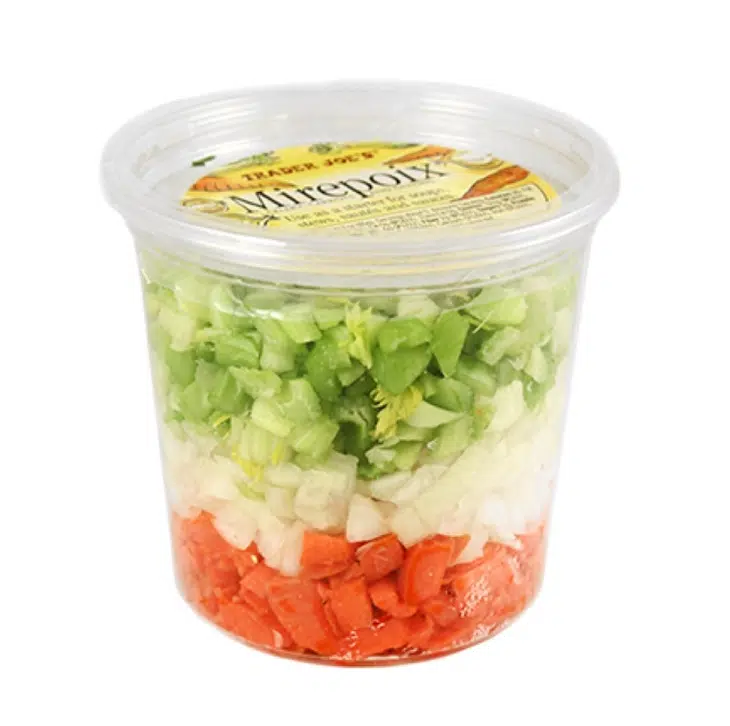 They've done all the chopping for you.  I now refuse to leave TJ's without buying one or two packages of mirepoix.  It's the perfect base for soups, Spaghetti sauce, and even meatloaf.  I can't rave enough about this product.
The second item you need from Trader Joe's is their low sodium chicken stock.  Have you ever looked at the sodium content in grocery store stocks?  It's outrageous.  Even their low sodium varieties have way too much salt.  This one is perfect; flavor without all the sodium.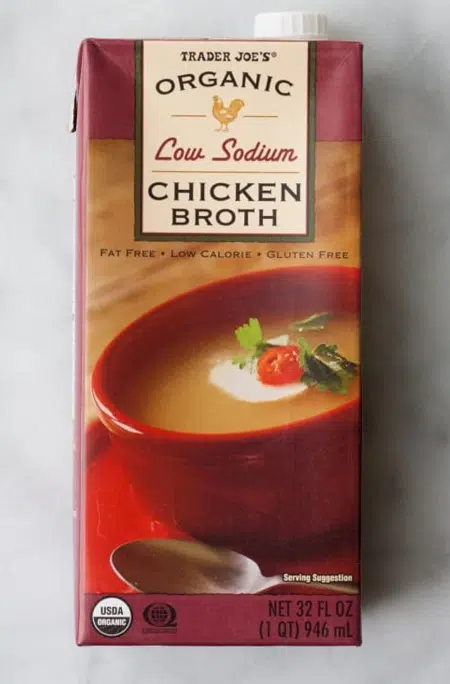 So, on to soup making.
"Mom Is Tired" Soup
Mirepoix (or chopped carrots, celery and onion)
Olive oil for cooking
1 pound of meat (cubed chicken, beef or ground meat)
32 ounces of stock (chicken, beef or vegetable)
Add ins: leftover veggies, canned corn or peas, a potato, pasta, rice, diced tomatoes …).
Spices: garlic powder, basil, oregano, pepper, cayenne …
In a large pot, sauté your meat in olive oil until browned.  Remove it to a bowl.  Add a dab more oil and sauté the mirepoix for 5-6 minutes.  Sprinkle on whatever spices you choose to use and brown them with the veggies for 1 minute.  Pour in your stock and add the meat back in.  Throw in whatever frozen or canned or leftover veggies you have on hand.  Bring to a boil, add a lid and simmer on low (the longer, the better).  If you want to add pasta or rice, add it to the pot in the last 20 minutes of cooking.  Only add about ¼ of a cup as pasta or rice will absorb most of your stock.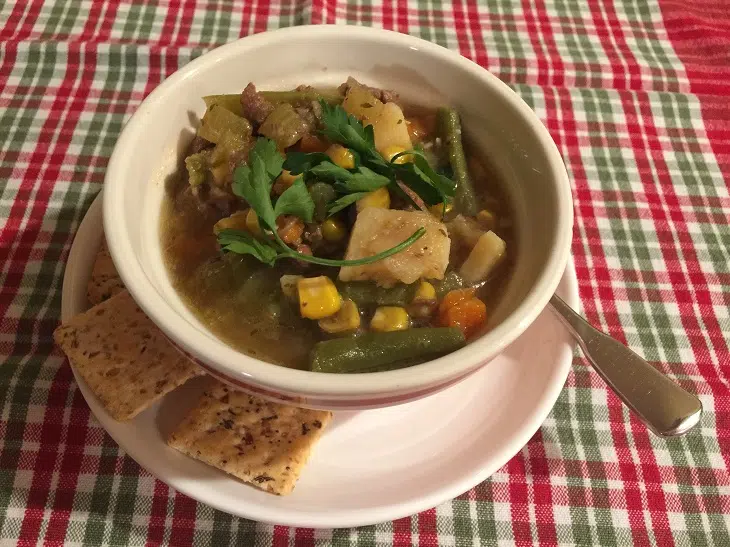 Voila!  Dinner is served.
My family loves my soup and I am no longer intimidated by making it.  Only you and I know how easy it is to make!
RELATED:
Overnight Oats: The Breakfast that Saved My Sanity
Italian Sausage Soup with Quinoa and Spinach
Crock Pot Creamy Italian Chicken Tomato Soup
Ann's "Busy Mom" Sugar Cookies
5 Slow Cooker Recipes That Actually Taste Good
How to Make Flavorful Homemade Chicken Broth
---
Read more of Ann's contributions to allmomdoes here.