The Modern Motherhood Podcast with Julie Lyles Carr is presented by AllMomDoes.com. Our goal on this podcast is to equip and encourage women for the kids they're raising, the marriages they're nurturing, the work they're building, all in the day and age in which they live.
You'll be able to find the latest podcasts every Tuesday on iTunes, here on the blog, SoundCloud and YouTube. Subscribe now so you don't miss an episode!
Also subscribe on YouTube, as well as other popular podcast players.
Special thanks to those behind the scenes!
Donna Totey, Producer
My husband Jeff and I love movies and pop culture, especially Disney. Our family is all about fun, whether it's playing games, watching movies or going for a weekend getaway.  My two boys, Nicolas and Sam are so great to hang out with and we're just grateful that they still want to tell us what's going on in their lives.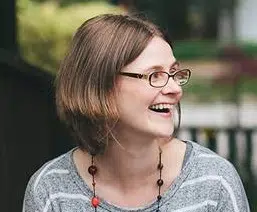 Rebecca Beckett, Content Coordinator
I never drank coffee until I moved to an area of the country where there are coffee stands on every corner. I try to start each day with a Vanilla Latte and end each day with a piece of chocolate. With two little kids, I am a busy working mom. I love finding ways to encourage moms on their journey through online connections, blogs, social media and now this podcast!
(Special note: If you're looking for our previous interviews from the AllMomDoes on-air companion piece Lifting Your Spirit, you can find them by searching for "Lifting Your Spirit" in this iTunes podcast store or subscribe directly via this URL: http://feeds.feedburner.com/LiftingYourSpirit)
Recent Episodes