Little girls: sugar, spice and everything nice…unless of course you are trying to comb through their tangled hair. In that case, they will turn into crying, dramatic, sensitive, crazy little people.
My daughter is only three so she has not yet mastered the art of combing her own hair. That means that nightly, we have the battle of the brush. Yes, I use detangling spray and a lovely wide tooth-comb. But still, we battle. Here are some simple ways to keep the hair out of their face while not making them sit for too long to get the job done.
1) The Braided Bun. Braid two pigtails and then make a bun. Secure with a couple of rubber bands and bobby pins if needed.
TIP- This one is great for moms who travel for work. Leave your daughter with braided buns for day 1, day 2 can then be just the pigtails and day 3 can be wavy locks (left from the braids!) pulled back with a headband! Just don't agree to work trips longer than 3 days without ensuring your husband or nanny is trained in "girls hair 101."
2) French Braid. I taught myself how to French braid from a you tube video! If you have a daughter with long locks, I'd suggest you learn how. You can use it for half the head of hair or the full. And, as you can see pictured, it's a great way to help tame curly hair.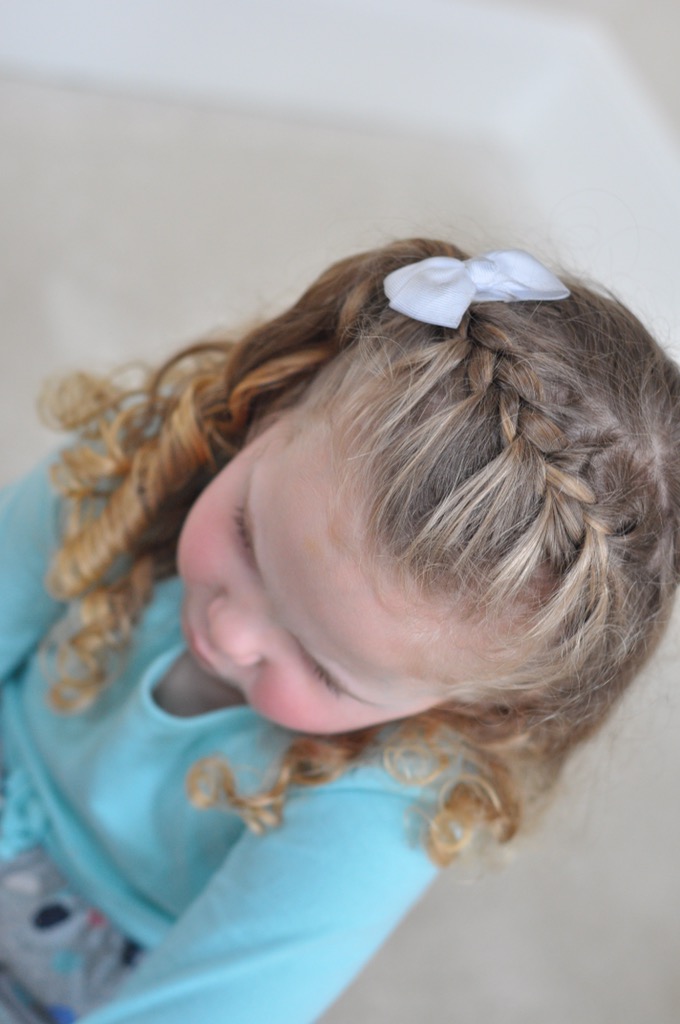 3) Braid With Simple Bun. Or just a simple braid to pull back some of the hair.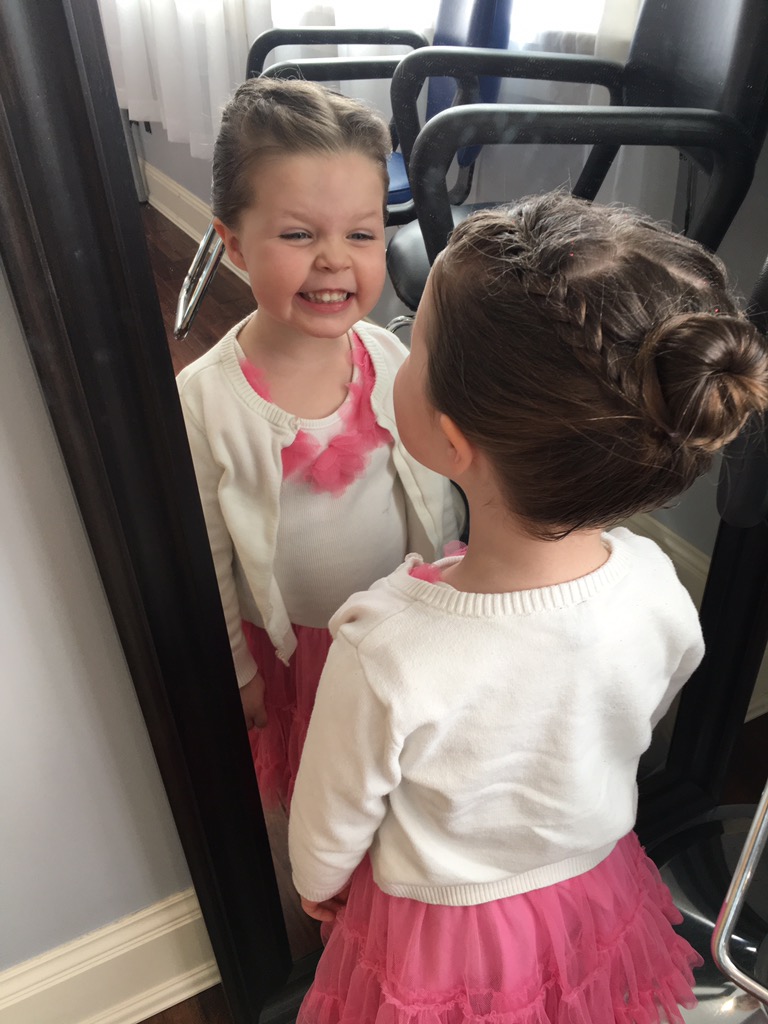 4) Multiple Rubberband Pony tails. This is my favorite because it will stay put for more than 1 day!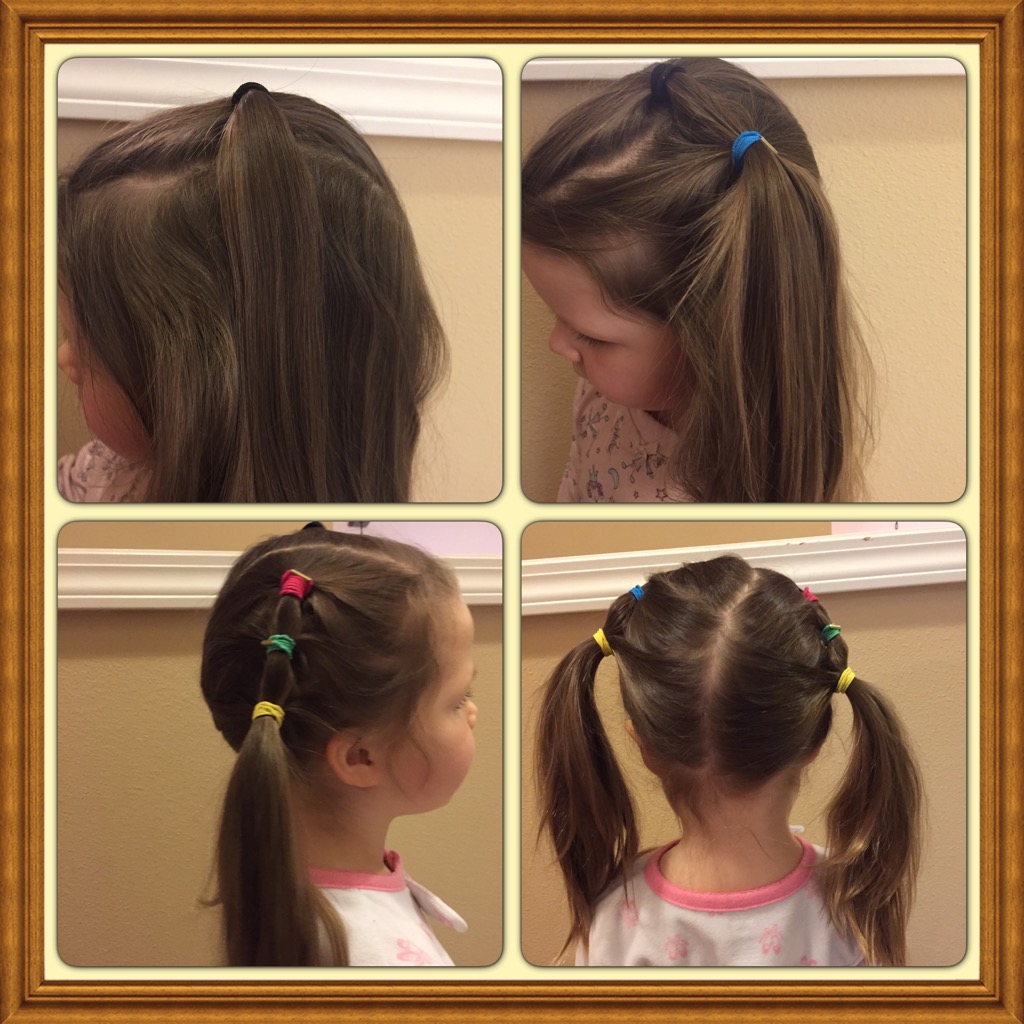 5) Simple Pony – Add Rubberbands! Especially fun for us moms of the 80's and 90's, this will bring back some memories (photo from A Girl and a Glue Gun)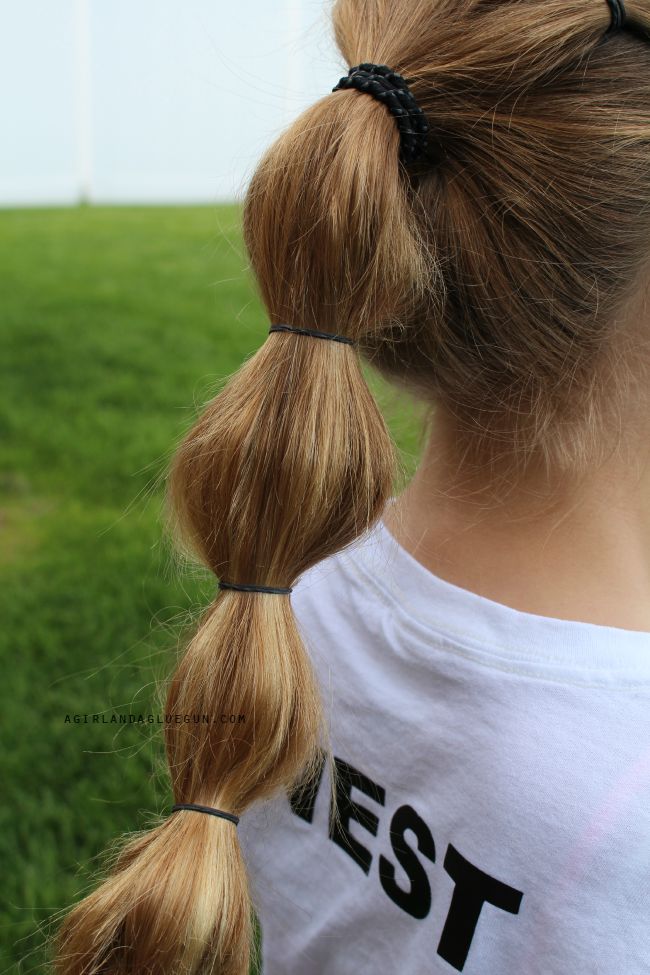 6) Hats! Don't underestimate the power of what a hat can do to cover up crazy hair while looking cute and keeping some of it out of their eyes.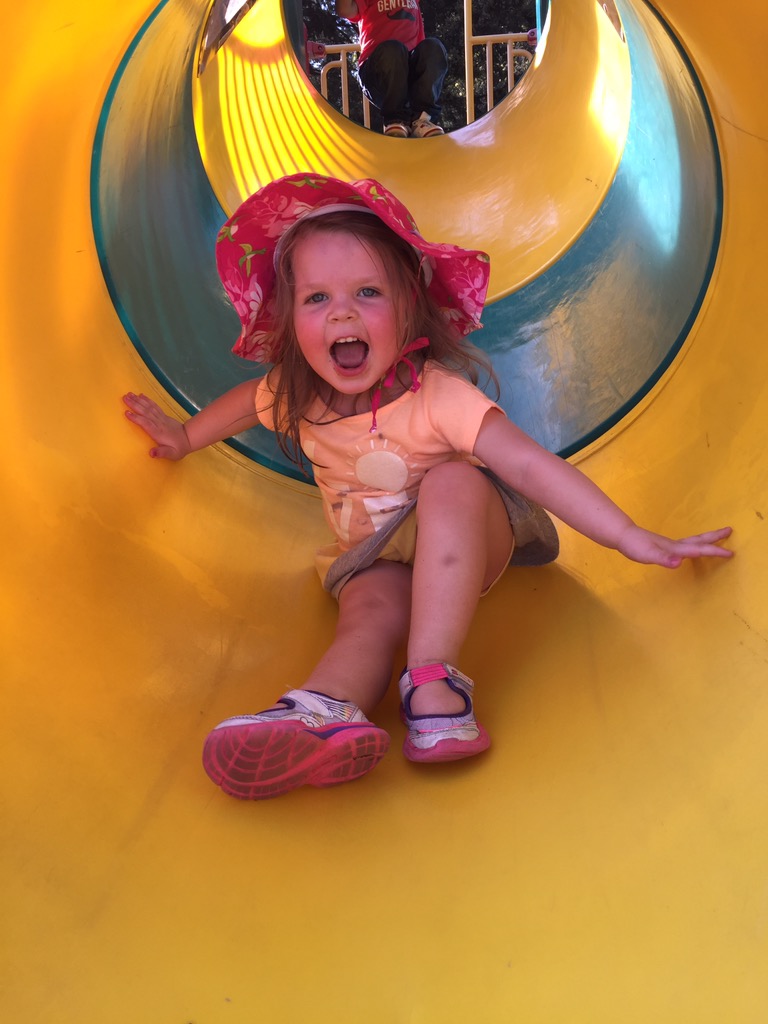 7) Half Braid and Simple Pull Back. Note, not a French braid, just keep it simple and out of their face.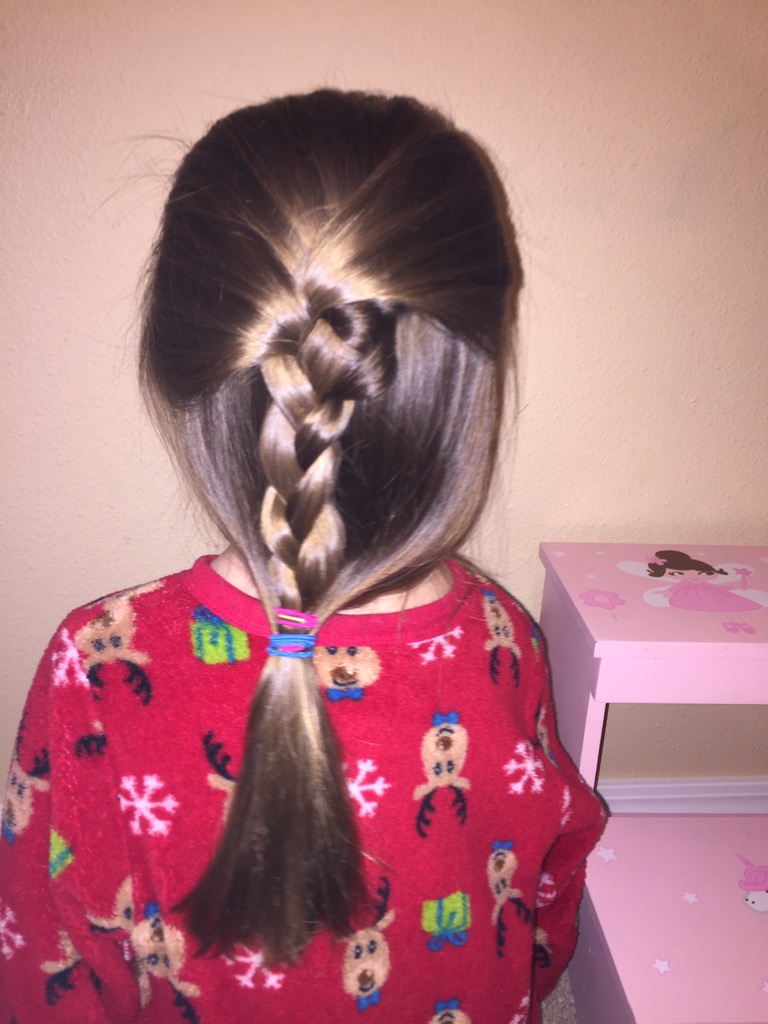 8) Dutch Crown Braid. Ok, this one isn't in my category of simple. But your daughter will love having a built in crown! I looked it up on YouTube and it was surprisingly easier than it initially appeared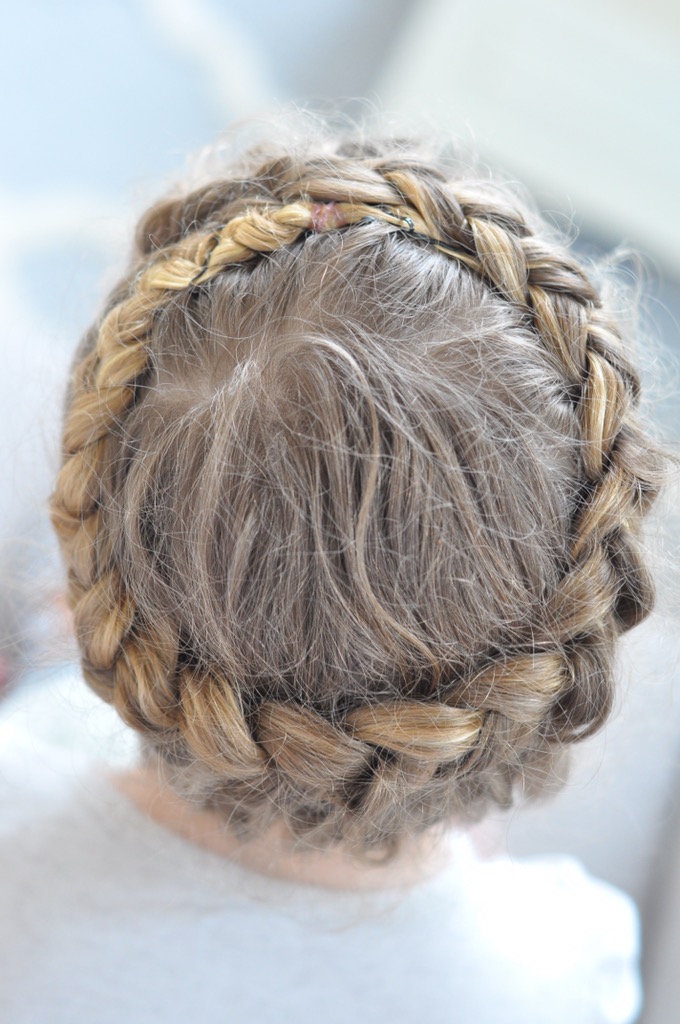 9) Side Pony. Let your inner eight year old come out and show your daughter true style by bringing back the side pony. My daughter loves this look and it's so simple!
10) Work with what you are given. My daughter has pretty typical fine, straight hair. Kristina was blessed with a daughter with amazing curly hair. Whatever hair you have to work with, arm yourself with the proper tools (for me, it's a good leave in spray conditioner) and a little patience.
Do you experience the battle of the brush with your little girl? What are some of your favorite ways to style her hair?