Dinnertime comes daily, so as moms need a good collection of quick, healthy meals in our arsenal that we can pull out on even the busiest of nights to feed our families a dinner we can be proud of.
Here are seven simple suppers that are in the regular rotation here at our house. They're filling, decently healthy, and for the most part don't call for overly processed ingredients.
That's a whole week's worth of sanity-saving dinners you can feel good about. You're welcome, moms.
---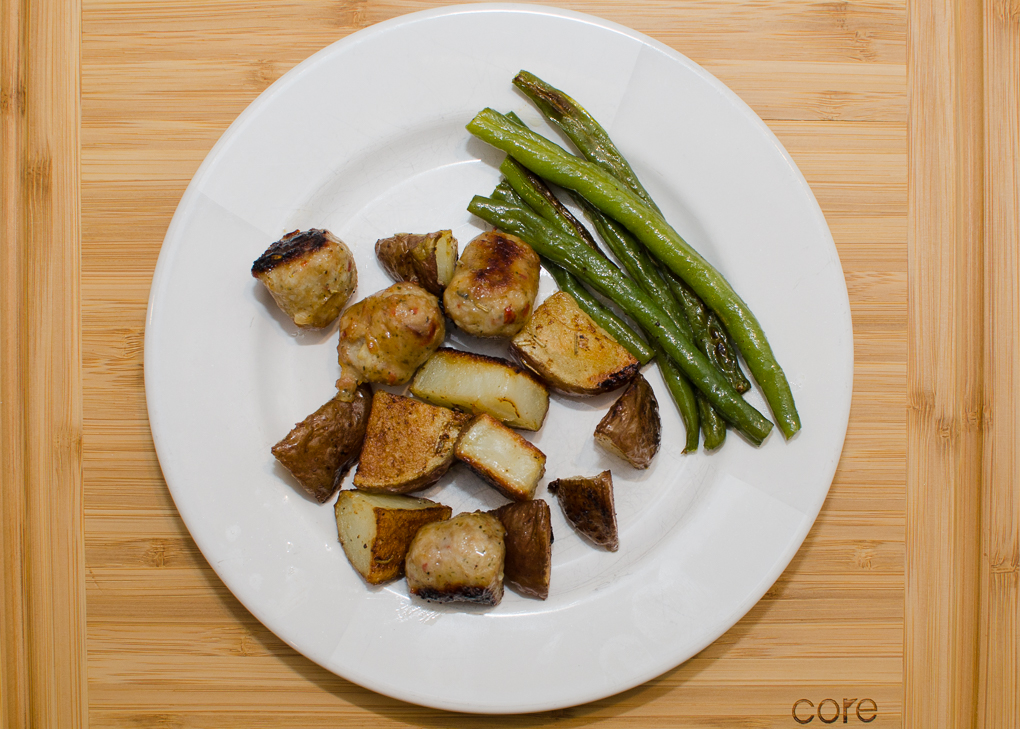 Roasted Sausage & Potatoes (Skinnytaste) paired with Roasted Green Beans
The original recipe calls for peppers and onions; I'm not a huge fan of peppers so I just make a separate veggie for the side. This is SUPER EASY and hands-off; for the beans just toss them in olive oil, season with salt & pepper, and throw them in the oven at the same temp for the final 10-12 minutes of roasting. Cook everything on parchment for super fast clean-up.
---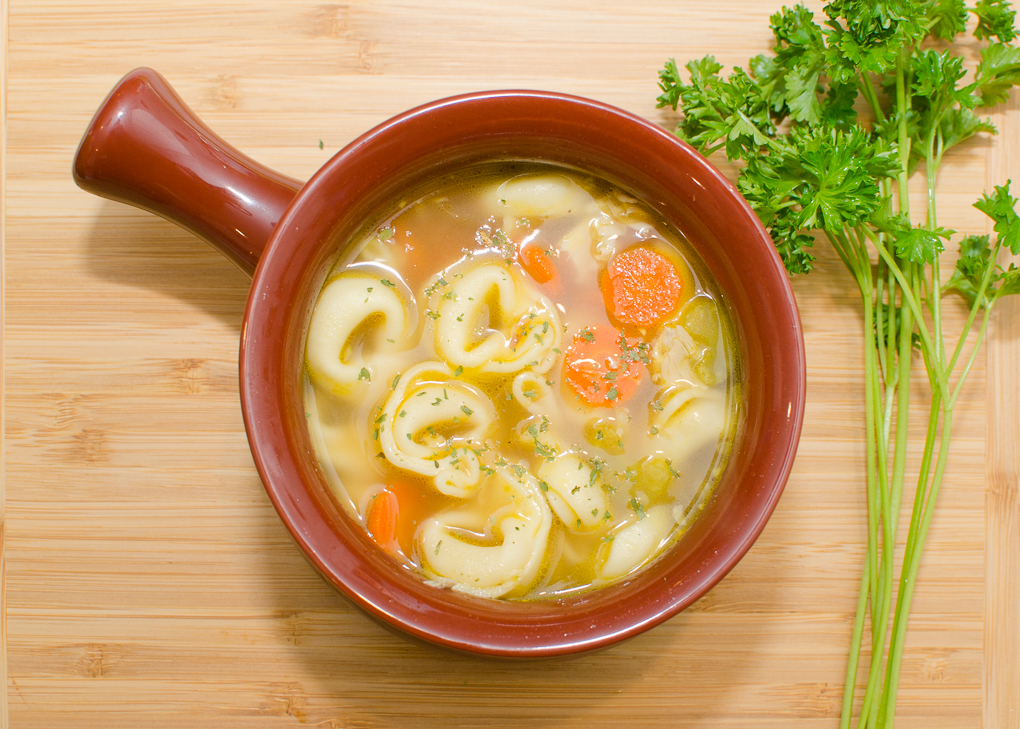 Chicken Tortellini Soup
Want to turn chicken soup into a meal that's a little more impressive? Just use tortellini instead of noodles! I threw this together with broth and cooked chicken from my freezer, onion, celery, and carrots from my fridge, and tossed in tortellini at the end. A great way to clean out the fridge AND get dinner on the table!
---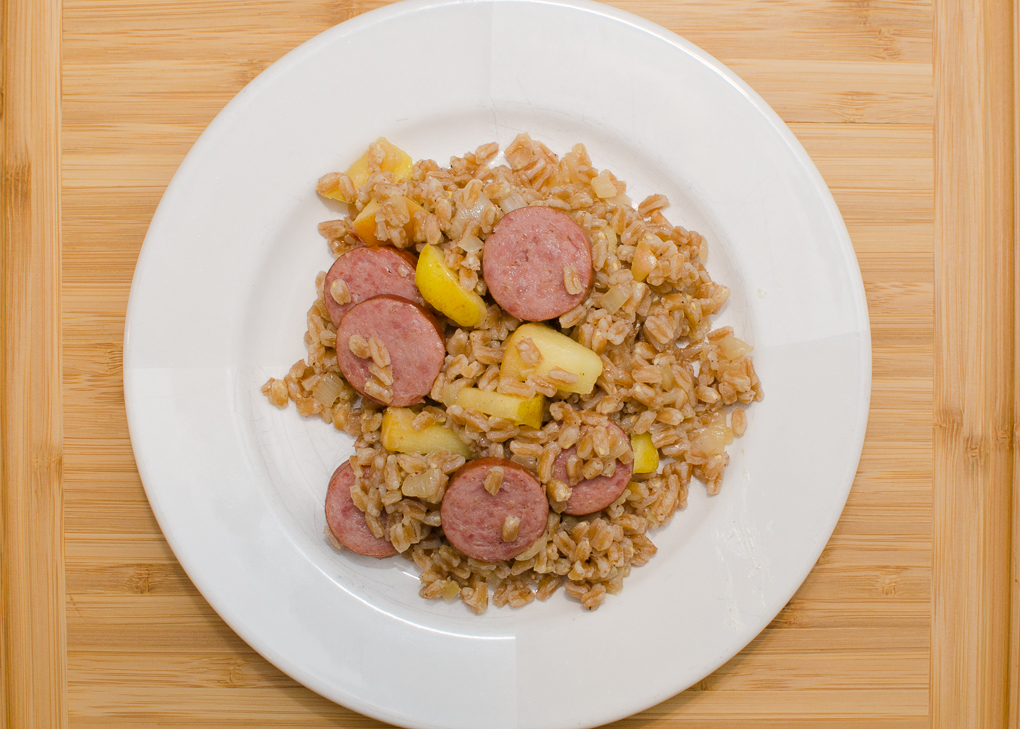 My husband and I were both skeptical of this recipe, but it won us over fast and now we can't wait until it shows up on the menu again. The nuttiness and chewiness of the farro are delicious, and the recipe is so simple it's almost embarrassing. I follow the recipe pretty exact except I use kielbasa instead of regular sausage, and I cook the farro in chicken broth for extra flavor. Serve with a side salad or add veggies to the dish for a one-pot meal.
---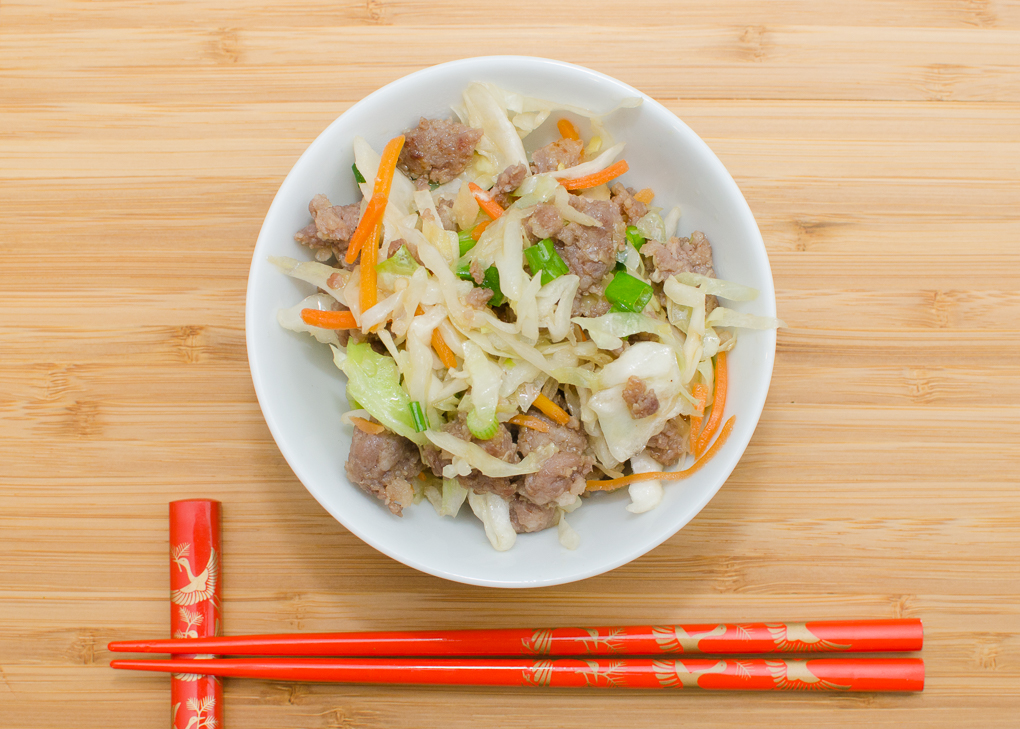 Sausage Egg Roll in a Bowl (Buns in My Oven)
Like the avocado boats and hasselback potatoes of yesteryear, these bowls are the new thing. And it's easy to see why. So yummy, so filling, so easy!
---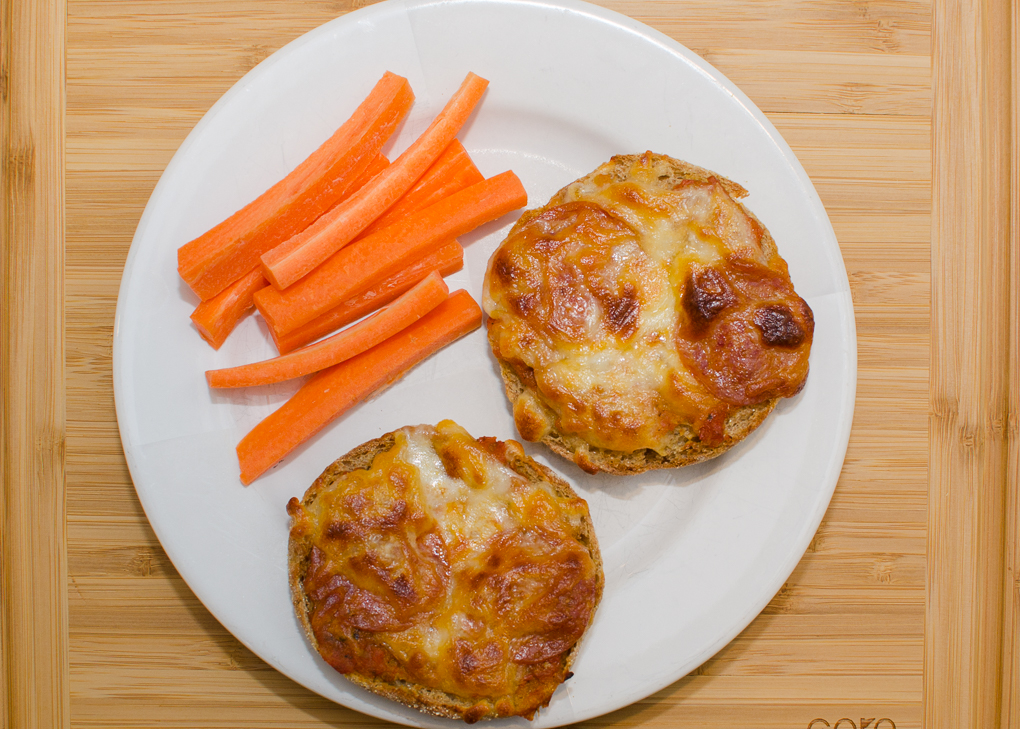 English Muffin Pizzas and fresh cut veggies
This isn't fancy, but it does the trick – and dinner costs like $1.50 per person, so it's cheap, too. Mix garlic powder, salt, and italian seasoning into tomato sauce to transform it into pizza sauce, spread it on English muffins, and top with cheese and pizza toppings. Pop it under the broiler until it starts to brown. It's even less work for you if you have your kids assemble their own pizzas.
---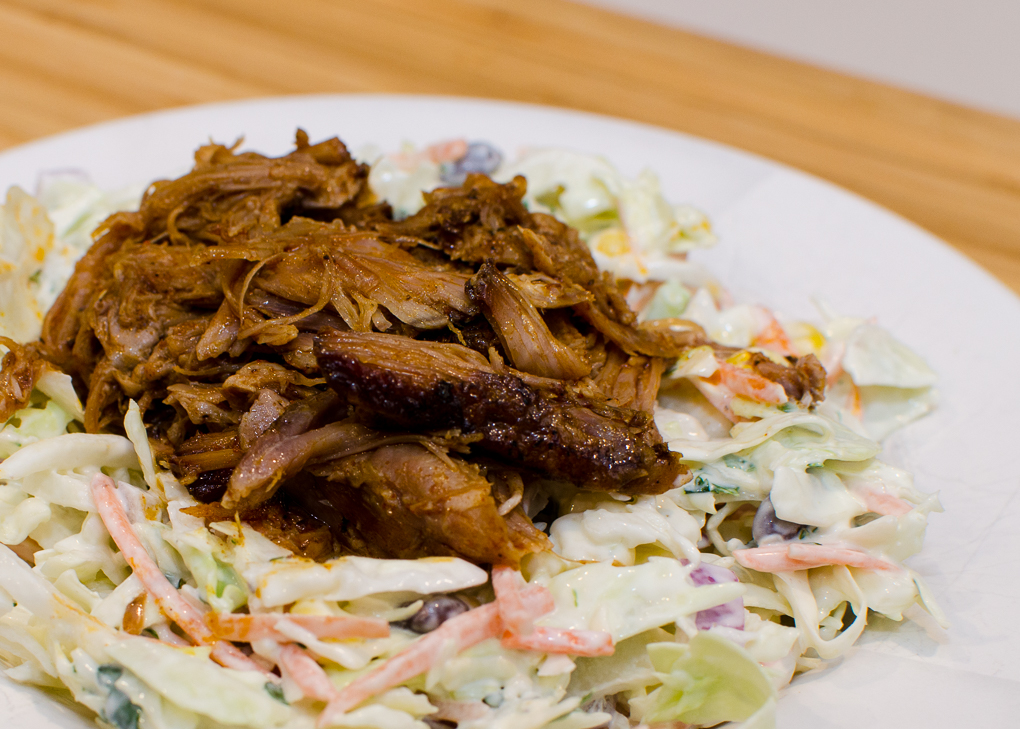 Pulled Pork (100 Days of Real Food) and creamy cilantro lime slaw (allmomdoes)
The pulled pork needs no supervision in the crock pot all day, and the slaw comes together in 5 minutes for one of the simplest suppers of all time. If you prefer sandwiches, just broil some buns to toast them and serve them with the pulled pork. Top with the slaw, or serve it on the side.
---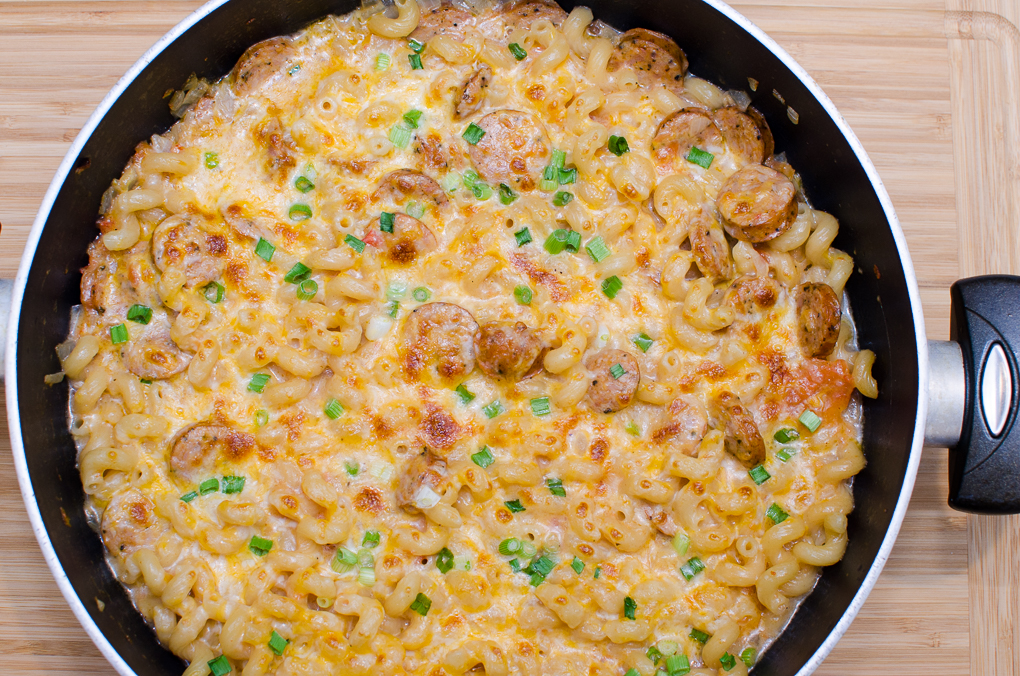 Creamy Sausage Pasta (Kevin & Amanda's Blog)
I rarely make pasta, but this recipe was a great reason to make an exception. We couldn't get enough! I used petite diced tomatoes instead of Rotel, and let me tell you – this was so creamy and cheesy and flavorful and delicious, it's no wonder I limit the frequency of which I make it. It's dangerous! Bonus, it's a one-pot meal so clean-up is super fast.
---
What are the tried-and-true easy weeknight dinners in your family? Share them with us in the comments!