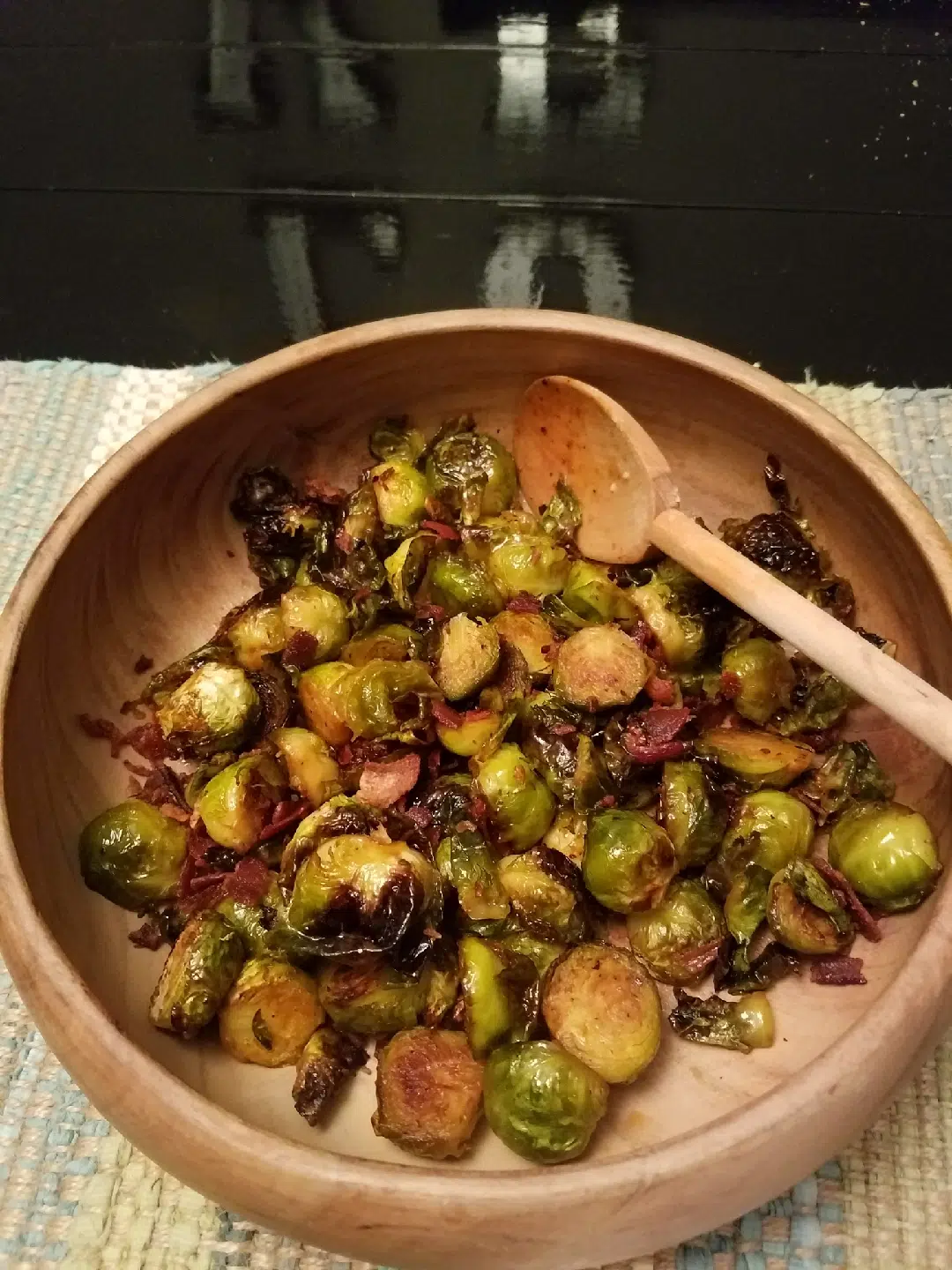 When my husband was a child, he once told his mom he would rather lick the floor than eat brussels sprouts. Fast forward 25 years later, he is licking the plate clean whenever these are served at our house.
Gone are the days of the brussels sprout being an unwanted vegetable. Though, what isn't good with a little bacon, honey and sriracha mixed in?
Moms, you know I am not comfortable in the kitchen. But even I can whip these up and they are absolutely incredible. I simply mix in the sriracha after I have set aside the kid's portions.
At first they were skeptical. You know, because "they're green". I won't say my kids love them but I will happily report my kids will eat them. And that is a win in my book!
FOUR INGREDIENTS:
Bacon (about 2+ strips per 8 ounces of the sprouts)
2 Tablespoons honey
1 Tablespoon Sriracha (I add after I serve up the kids since it's too spicy for my crew)
8 ounces baby brussels sprouts (I like the washed and ready kind but they'll cost you a bit more)
INSTRUCTIONS:
Preheat oven to 400 degrees
Bake bacon for about 12 minutes
Pour bacon grease into a medium bowl
Bake for an additional 3 or so minutes (TIP- I find it easier sometimes to cook the bacon in the microwave on a plate with a paper towel over them. But the grease is easier to capture if you do it in the oven.)
Add honey, brussels sprouts and sriracha (remember to hold if your kids don't like the spice)
Spread the mixture on a baking sheet ensuring all liquid gets poured over
Bake at 400 for about 10 minutes, remove and stir. Bake another 10 minutes until the sprouts are caramelized and fork tender.
Crumble bacon over the brussels sprouts
Enjoy!