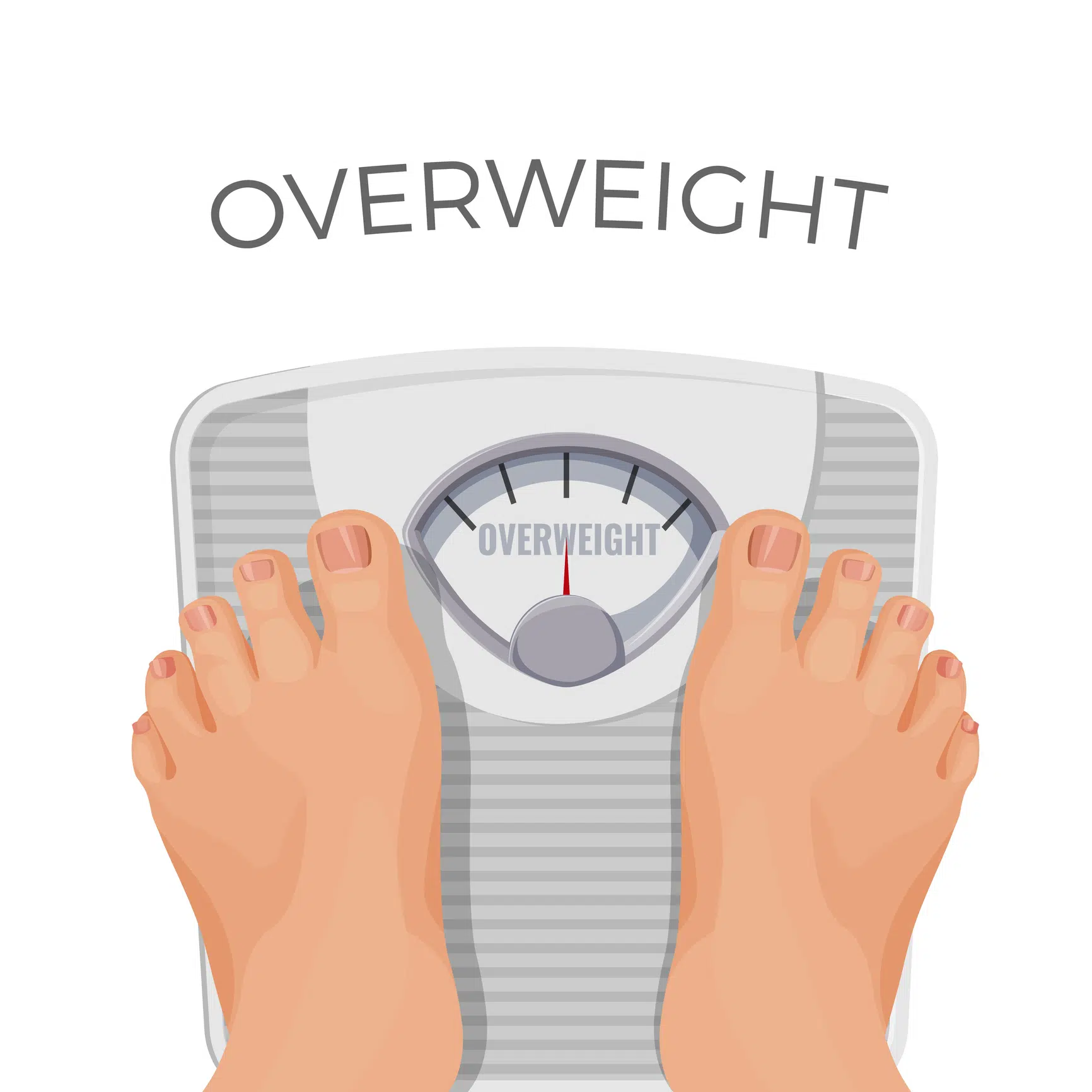 Childhood obesity is a very real issue. But it's also a very tricky issue.
We want our children to love their bodies, to appreciate all that they were created to do and to value the differences that make each of us unique. Thankfully, the body positivity movement has helped make huge progress in fighting the one-size-fits-all standard of beauty that is pervasive in this country.
But childhood obesity is also pervasive, with one out of five children and teens (that's twenty percent!) being classified as obese. One out of three is considered overweight. Overweight and obese children are at a much greater risk of becoming overweight adults, and are also at an increased risk of serious health conditions, including:
Asthma
Diabetes (Type 2)
Gallstones
High Blood Pressure
Heart Disease
Liver Problems
Menstrual Irregularities/Reproductive Challenges/Infertility
Sleep Apnea
So if you suspect your child is overweight, what do you do? How can you help to mitigate the very real risks to their long-term health without making them feel self-conscious or causing long-term emotional damage? It takes some serious sensitivity. Here's what to do.
How Can You Tell If Your Child Is Overweight?
Before deciding that your child is (or isn't) overweight, it's important to consult with your doctor. It's easy for a parent's perception to be skewed in either direction by their own body issues, or by their love for their child. Ask your child's doctor outright "Is my child overweight or obese? Is this something we need to be concerned about at this time? Is there anything that I should be doing as a parent to respond to this?" Please note, you may want to ask these questions of your doctor privately, out of earshot of your child.
Listen to your doctor carefully; it's easy to get defensive or try to minimize less-than-ideal feedback. They are a neutral third party that you have chosen to trust with your child's health. Trust that they are giving you the truth that is in the best interest of your child.
If you don't have easy access to a doctor, you can check your child's Body Mass Index (BMI). However, BMI is only an indicator and not a medical diagnosis, and there has been a lot of criticism about the accuracy of BMI charts. It's preferable to speak directly with your child's doctor who has examined them in person rather than strictly relying on BMI calculations.
It's also important to consult with a doctor because there are some ages (like infants) where children may appear to be above average in size, but there is no cause for concern. Your doctor is familiar with childhood growth patterns and can easily recognize when there is cause for concern – and when there isn't.
What Do You Do If Your Child Is Overweight?
If you are advised that your child is overweight, here are some things to keep in mind.
Do not discuss weight with your child. The best way to make your child self-conscious about their weight and possibly set them on a course for a lifetime of body-image issues is to discuss your child's weight with them. Unless your child is an older, autonomous teen, obesity is not their problem to solve. It is yours. So don't discuss it with them.
The goal is not weight loss. Unlike with adult obesity, the management of childhood obesity rarely includes losing weight. Especially if your child is school-aged, the goal is likely to simply slow your child's rate of gain. Don't have your child weigh themselves frequently and don't get hyper-focused on the scale. It's normal for children's weight to increase as they grow older, even if your child is overweight.
Do not restrict food. Restricting food as a sure-fire way to help your child develop food issues, and also to inadvertently cause bingeing on unhealthy foods or at mealtimes due to excessive hunger. Instead, keep healthy, nutrient-dense foods that your child enjoys on hand for snack times. And don't completely eliminate sugar or treats, but instead let them be occasional indulgences and not a daily or even weekly occurrence.
Focus on healthy lifestyle habits. Especially when dealing with children, exercise and healthy eating don't have to be over-the-top to be effective. You don't have to avoid carbs or go vegan. Instead, try to:
Stop buying junk food
Serve healthy meals that focus on unprocessed foods
Keep convenient, healthy snacks on hand that your child enjoys
Eliminate juice and non-water beverages
Talk about healthy choices that help our bodies function
Enjoy sugar and treats sparingly
Do not use food as a reward
Turn off the TV or electronics
Send your child outside for unstructured outdoor play
Take family walks or bike rides
Resolving a weight issue in your child is a long-term commitment that will reap lifelong benefits, but it takes a long time to effectively instill healthy habits. Keep this in mind as you're implementing changes in your family, and don't expect immediate results. Change is hard, after all.
Respond to your child's questions with questions. No matter how gently you deal with your child's weight, it's likely that at some point they'll want to talk with you about it. In fact, it's even common for average-weight children to ask, "Mom, am I fat?" based on something they heard at school or comparing themselves with other peers. Instead of giving responses that quickly end the uncomfortable moment, invite discussion. Ask, "What do you think?," "Why are you wondering about that?," or "What makes you ask that question?" This allows you to learn more about the workings of their mind, their inner feelings, and perhaps hear about comments that other kids have made at school or elsewhere.
Childhood obesity is not your child's personal problem. It's a family problem. As mentioned before, unless your child is an older teen, this is not their problem to solve. The cause of obesity is due to many different factors, including:
Genetics
Lifestyle Choices
Hormonal Imbalances
There are some things you can't control, but as a parent it's important to work on the things you can. It will be much more difficult for your child to break long-held unhealthy lifestyle habits when they're an adult, so it will be easier on them (and their long-term health) if you help them learn good habits now.
Childhood obesity is an incredibly sensitive subject, and for good reason. Dealing with it poorly can result in lifelong body image and food issues for your child, but failing to deal with it can result in serious health consequences. The best course of action is to communicate openly with your doctor and implement healthy lifestyle changes that will benefit the whole family.
After all, it's not your child's problem to solve.
Have you had to deal with childhood obesity in your family? How did you handle it?