In my first blog about my trip to the Seattle Westin, I ended with the wonderful meal we had at Relish (located right off the lobby of the Seattle Westin).  So, I'll pick up from there.
---
I was given a free stay at The Westin – Seattle in exchange for my honest opinion on my experience.
---
After dinner, we headed to the pool.  Those of you with kids know that the pool in a hotel is of vital importance.  It's the first thing my kids used to ask about when we were staying somewhere, "Do they have a pool?"  My grandkids are the same way.  Let's just say that Nora was not disappointed by the Westin's pool!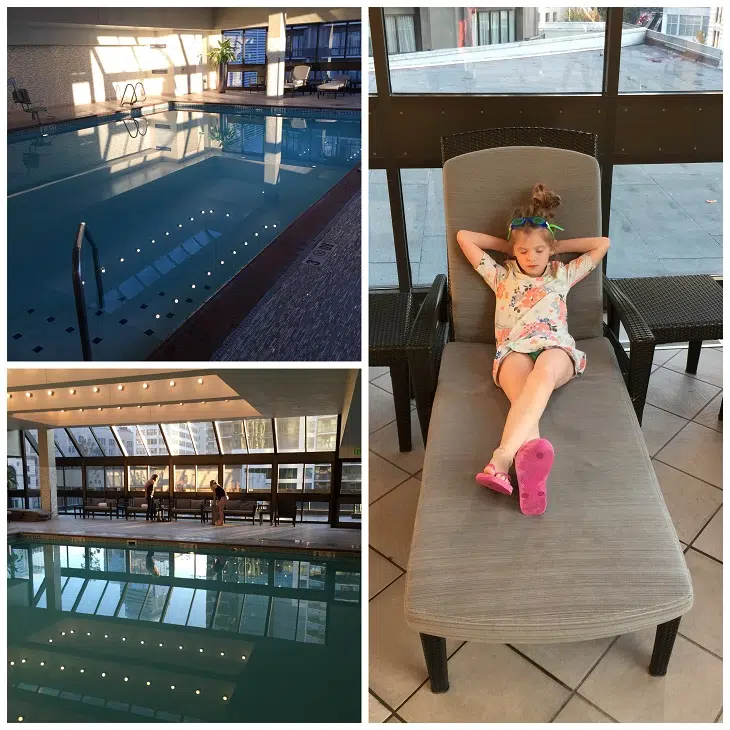 The pool was large, clean and surrounded by windows.  Again, the views were spectacular.  And, like in the lobby, there were plenty of cozy lounge chairs so non-swimmers (like me) could rest and visit.  There was even an apparatus to lift disabled people in for a swim.  I loved that thoughtfulness.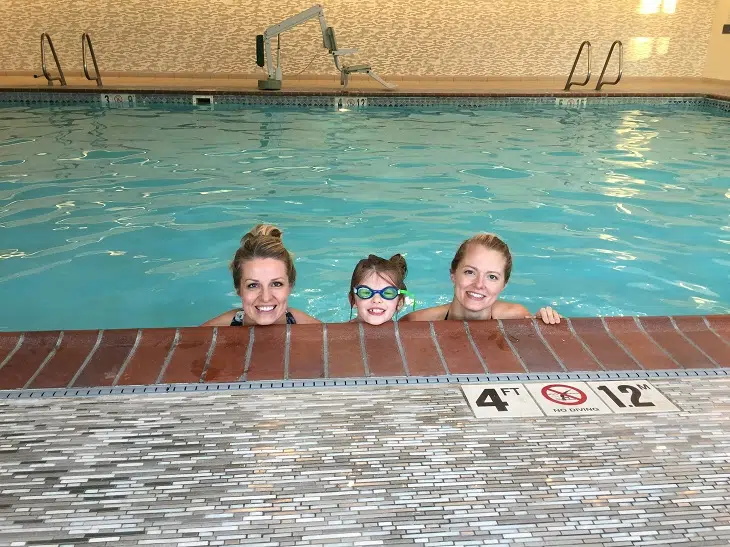 After some fun in the pool, we ran back upstairs to catch the sunset.  It was phenomenal and we took tons of pictures to try and capture the beauty of it.  It was impossible of course.  You really need to see it in person.  But, we sat and watched the sky change colors until the sun disappeared behind the horizon.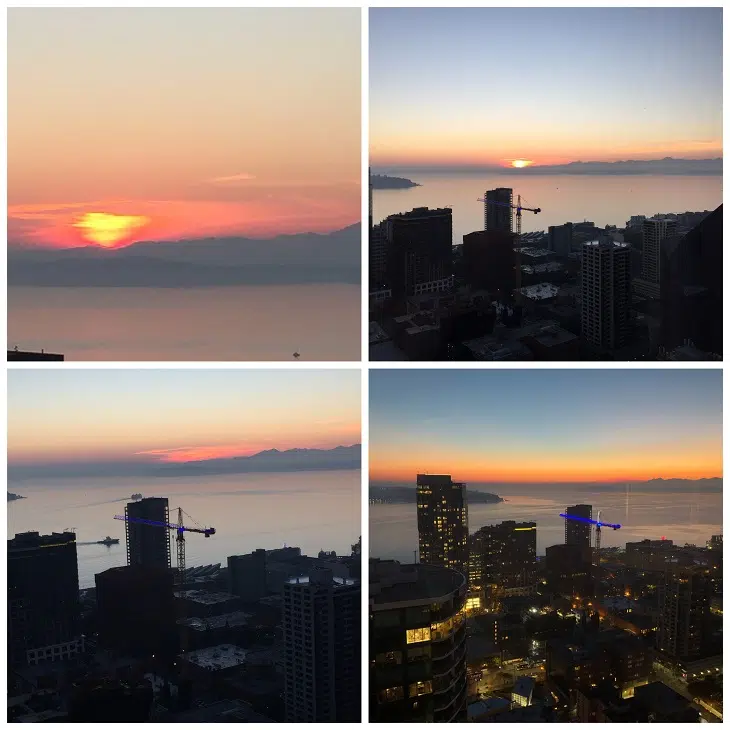 And, just when we thought the show was over, the city lights came on!  No matter which direction we looked, the view was amazing.  It was so lovely that we left our curtains open all night.



My eldest daughter and I made a coffee and hot chocolate run (Relish to-go is also right off the lobby).  On the way down we peeked into meeting rooms and ballrooms.  I have no doubt that Nora will want her wedding to be held at the Westin someday.  She'll probably even wear her Westin name tag on her dress!
After cocoa and cupcakes, we got in our beds.  They were so "cozy" as Nora said, and we all slept well.
The next morning, Nora and I stayed in bed while my girls walked a mere block to get breakfast bagels.  While they were gone, Nora wrote a thank you note to the Westin because "We just have to thank them!"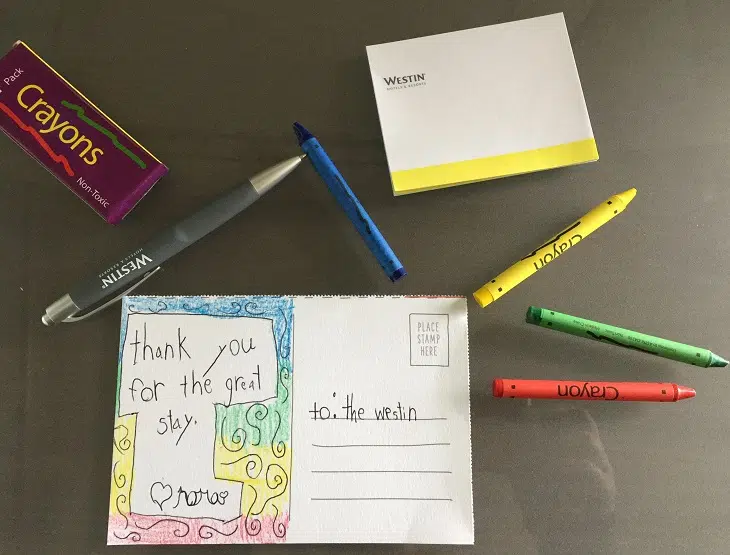 After we ate, Nora still wasn't getting dressed.  When I asked her why, she said, "I've decided to live here forever."  If only, Nora!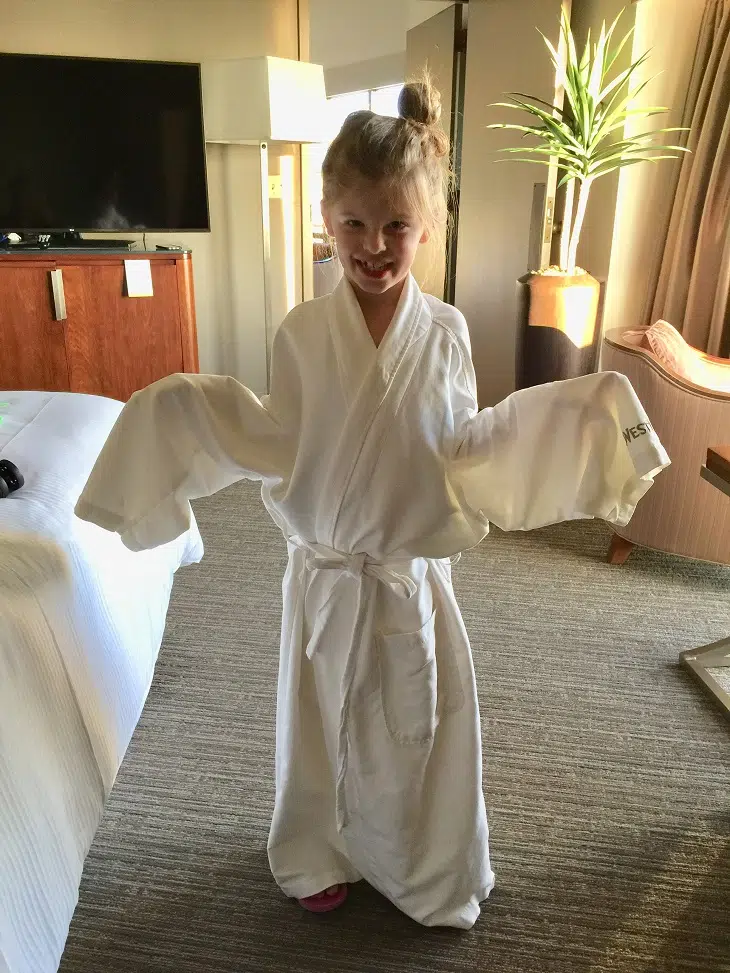 We finally got her dressed and packed and went down to check out.  The man at the desk very kindly offered to keep our luggage for us while we did some shopping (another five-minute walk).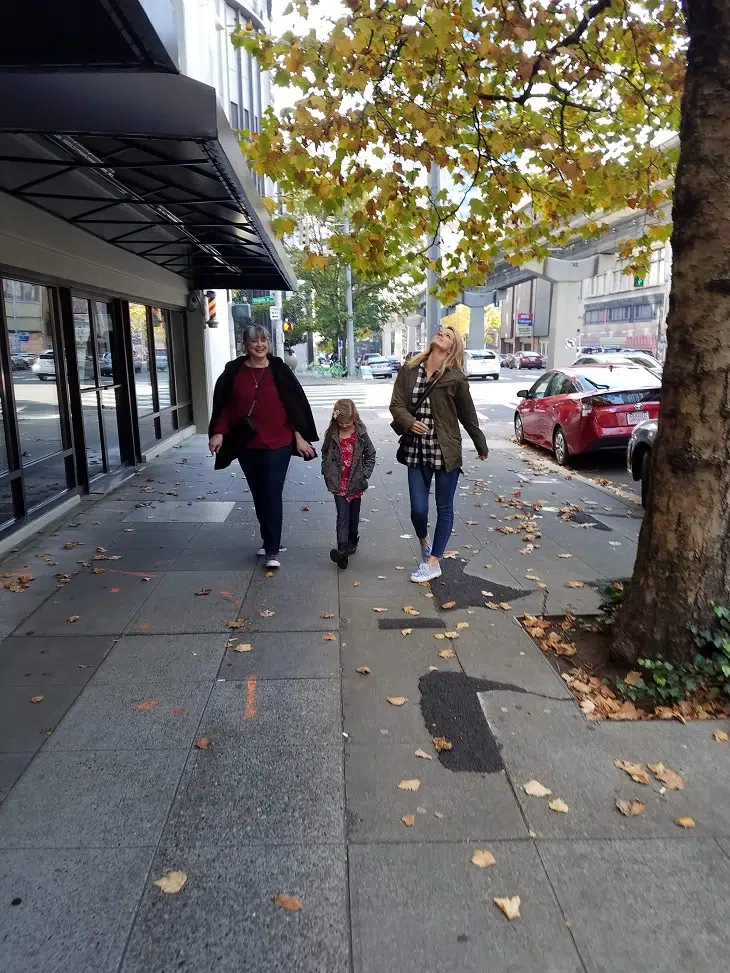 We hit some stores and had lunch in the Nordstrom Café before heading back to pick up our luggage.  We warmed up in front of the fire again just to delay our departure.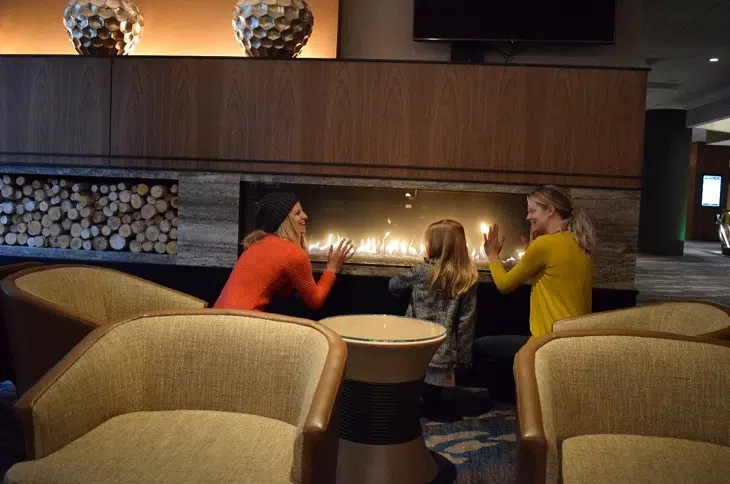 We finally dragged ourselves away, and as we headed towards the freeway we looked back at "our" hotel.  It was a foggy day and it seemed to rise from the mist.  It was the perfect end to our magical stay.  From start to finish, we enjoyed every minute.  We were treated royally and Nora was welcomed with open arms everywhere we went.  She will remember this trip for the rest of her life.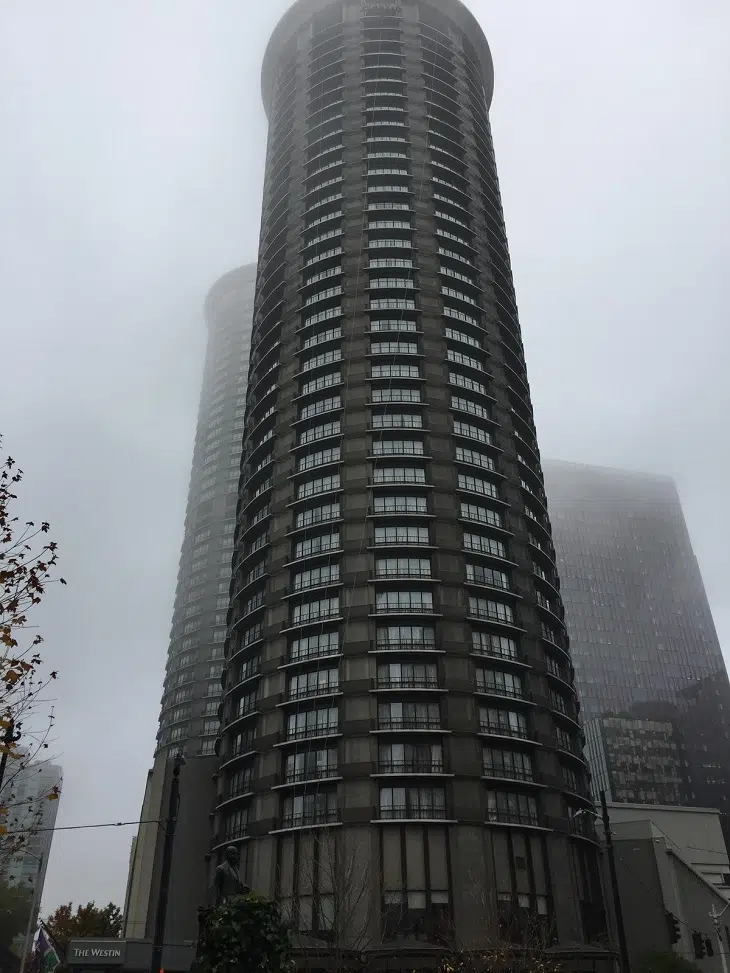 We were all a little sad, but we knew we'd be back again.  Because, the Seattle Westin feels like home now, only better!