If you're like me, you have trouble slowing down to spend time with your kids. There's so much to do – and, let's be honest, they've got plenty of things around the house to keep themselves entertained. It's easy to go through the motions of an entire week before realizing you haven't actually spent any quality time with your kids.
---
Kristina was compensated to sample and review Confetti Grace, but all opinions are her own.
---
My kids are a little older and pretty independent. I'm still there to supervise and coach them through the morning routine and facilitate the after-school snack. We sit down and have dinner together most nights. But still, if I'm honest with myself, I'm not really present. I'm getting through this task to get to that next task which, of course, leads to more things on the never-ending to-do list. But on those occasions when I do pause long enough to remember to really engage, I'm reminded of how much I really do like these little people in my house.
It makes me want to create more opportunities, but it's not easy. Sometimes the plans I make fall flat, or I'm just out of ideas. But last night my daughter and I had some great one-on-one time that was really unexpected.
Our Confetti Grace subscription craft box arrived and as usual, my kids couldn't wait to dive in. So when they came home from school we got ready to do our project.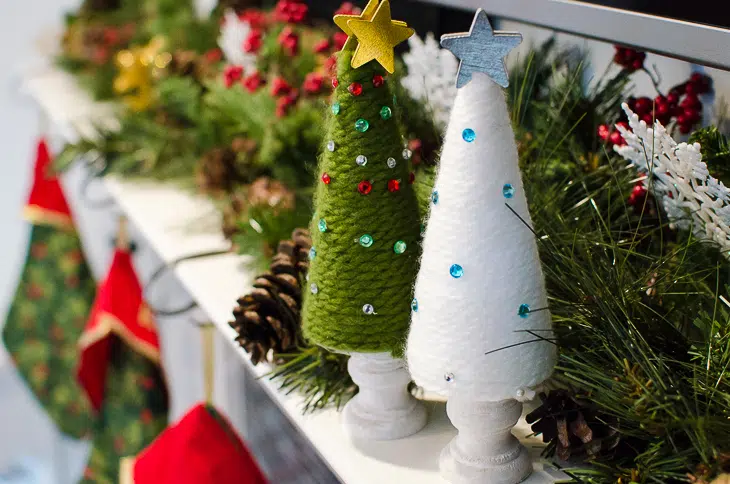 But can I be honest? I was really just doing the thing to get to the next thing. I knew I had to do the project so I could photograph it and then edit the photos and then review it and then write this blog. Plus I still had dinner to cook and chores to do and…you get the idea. It was just another thing to check off the list.
But then, somewhere mid-project, I caught myself staring at my daughter as she focused intently at the task at hand. And I realized, "I'm missing this." Our kids grow so quickly it's easy to miss the subtle changes as they move from little kid to big kid. The increased fine motor control. The improved problem-solving skills. The development of patience. The leaps in vocabulary.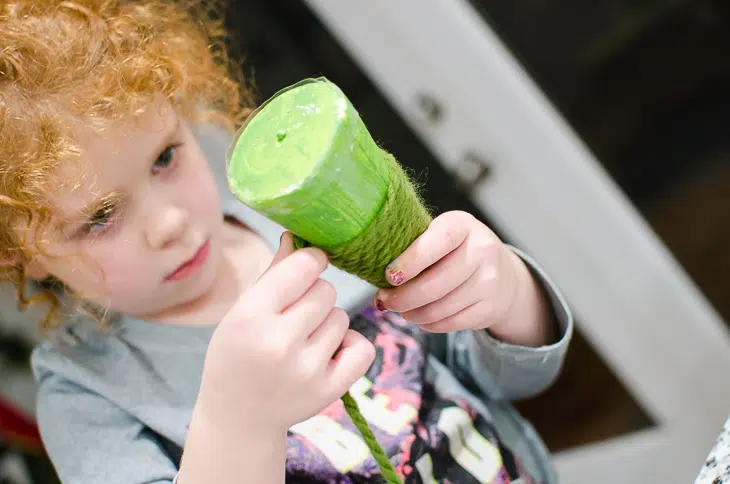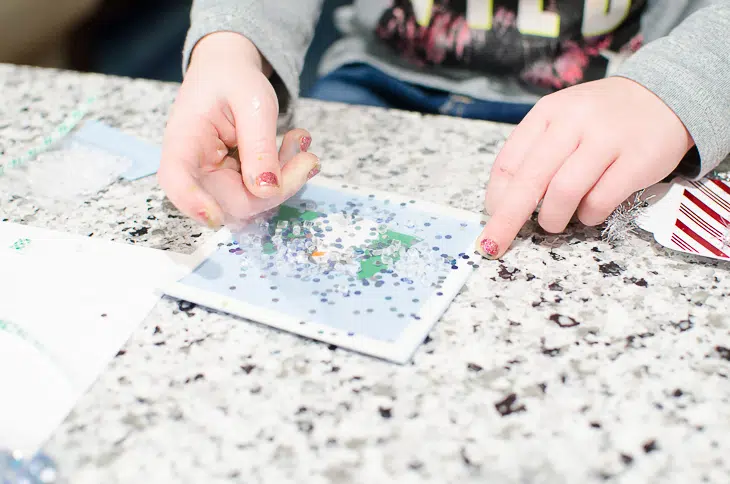 So for the rest of the time I stopped thinking about what came after the project and we just worked on it together. We talked about school, laughed at silly jokes, and I watched as her pride grew with every step of the project.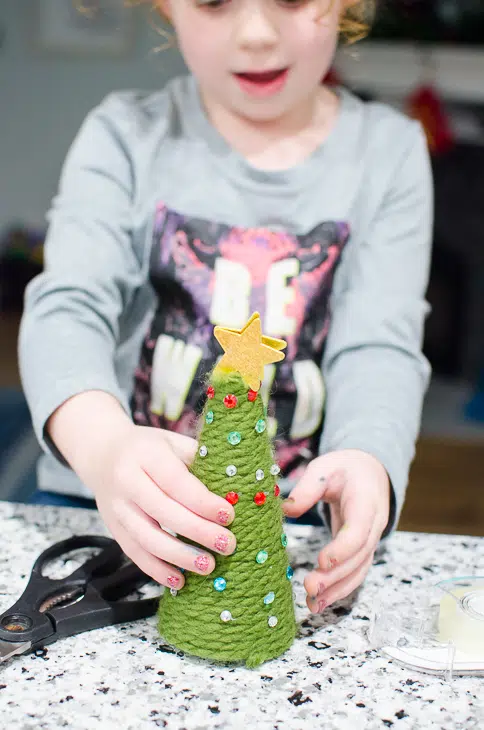 And when we were finished I was so thankful for the Confetti Grace box that had landed outside my front door and given me an hour of uninterrupted quality time with my daughter. No planning, no prepping, minimal mess, an adorable project, and one-on-one time with my kiddo that we both felt good about.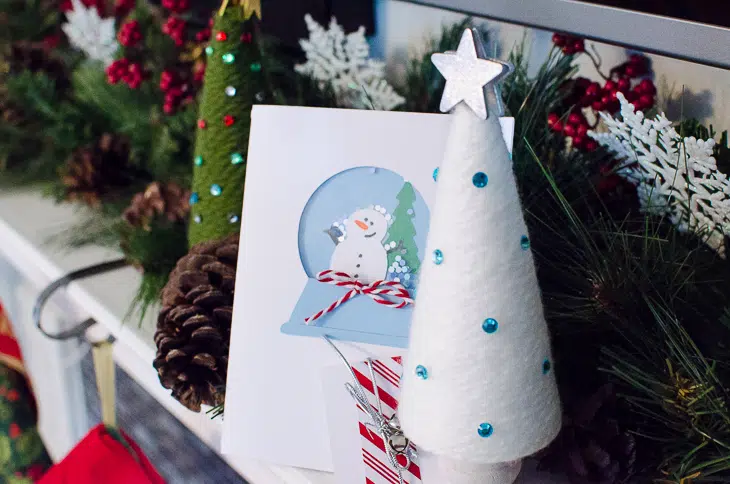 If you're wondering what to get your kids for Christmas, try a Confetti Grace subscription. It will be fun for them and easy on you. It's basically quality time with your little one that arrives in a box on your doorstep. Order yours today and use the discount code KRISTINA for $5 off your first box. They even have two-month subscriptions and four-month subscriptions available just for Christmas! And the gift subscriptions come with a sample-sized craft and gift certificate so you have something to put under the tree. The gift of crafting doesn't have to wait until January!
Confetti Grace isn't just for kids. It's for ANYONE who loves crafting, and they even have party boxes available for group gatherings and birthday parties. See all of our previous reviews and projects here!
RELATED
Are Subscription Boxes More Expensive Than Just Buying the Items Yourself? We Did the Research.
See all previous Confetti Grace projects here!